Photography Joachim Mueller-Ruchholtz
this intimate portrait series documents male models off duty
A world away from the fashion fantasies of catwalks and campaigns, Joachim Mueller-Ruchholtz's 'Portraits' takes us inside the homes, hotels and everyday lives of male models.
|
31 October 2018, 12:41pm
Photography Joachim Mueller-Ruchholtz
Over the last two years, Düsseldorf-born photographer Joachim Mueller-Ruchholtz has met the striking faces of Eva Gödel's model agency Tomorrow Is Another Day inside hotel rooms, living rooms and bedrooms across Europe. The resulting series of images, Portraits, depict moments of calm along the fashion week tour of an increasingly restless fashion industry. These boys might just be hours from walking for Raf Simons, securing a Balenciaga exclusive or appearing on a Calvin Klein billboard, but sat in front of Mueller-Ruchholtz's lens, they're just boys -- beautiful, beautiful boys --- on a journey to becoming men.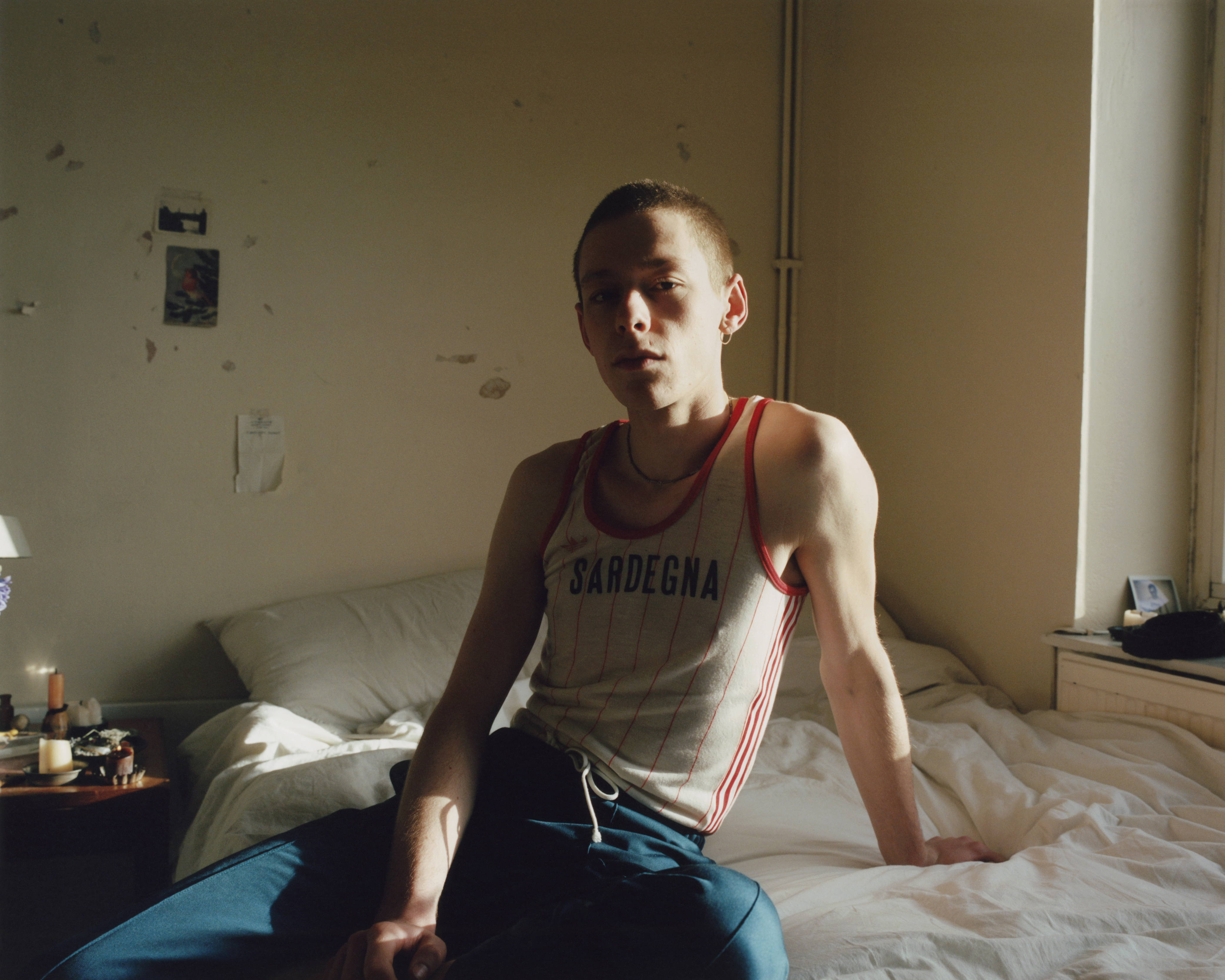 Since its inception in 2010, the lean skater boys, club kids, and coming-of-age creatives of Tomorrow Is Another Day -- all handpicked by Eva -- have helped redefine masculine beauty. Through her years of street-casting real boys, Eva's helped change the way we look at men's fashion. Men's bodies too. Today, it's about so much more than muscle definition and conventional good looks. Before TIAD, these boys just didn't exist in the eyes of fashion. "At first, I only booked them for Raf, he would come to Cologne and he always found all of the boys I found on the street interesting," Gödel explained to i-D in The Street Issue in 2013. "Then other people started picking up this look and liking it, and we built from there."
As bookings grew beyond the likes of Raf Simons, Rick Owens, and Stephan Schneider, the TIAD team have continually scouted the most interesting looking boys for the hottest runways around the globe. In Portraits we see a side to these faces that fashion tends to mask -- a stripped-back honesty. "The expressions they offer to the camera say it all: vulnerable, confident, sensitive, honest, assured, expectant, willing," Lucy Kumara Moore, director of London-based bookshop Claire de Rouen, explains in the introduction to the Palm* Studios-published book.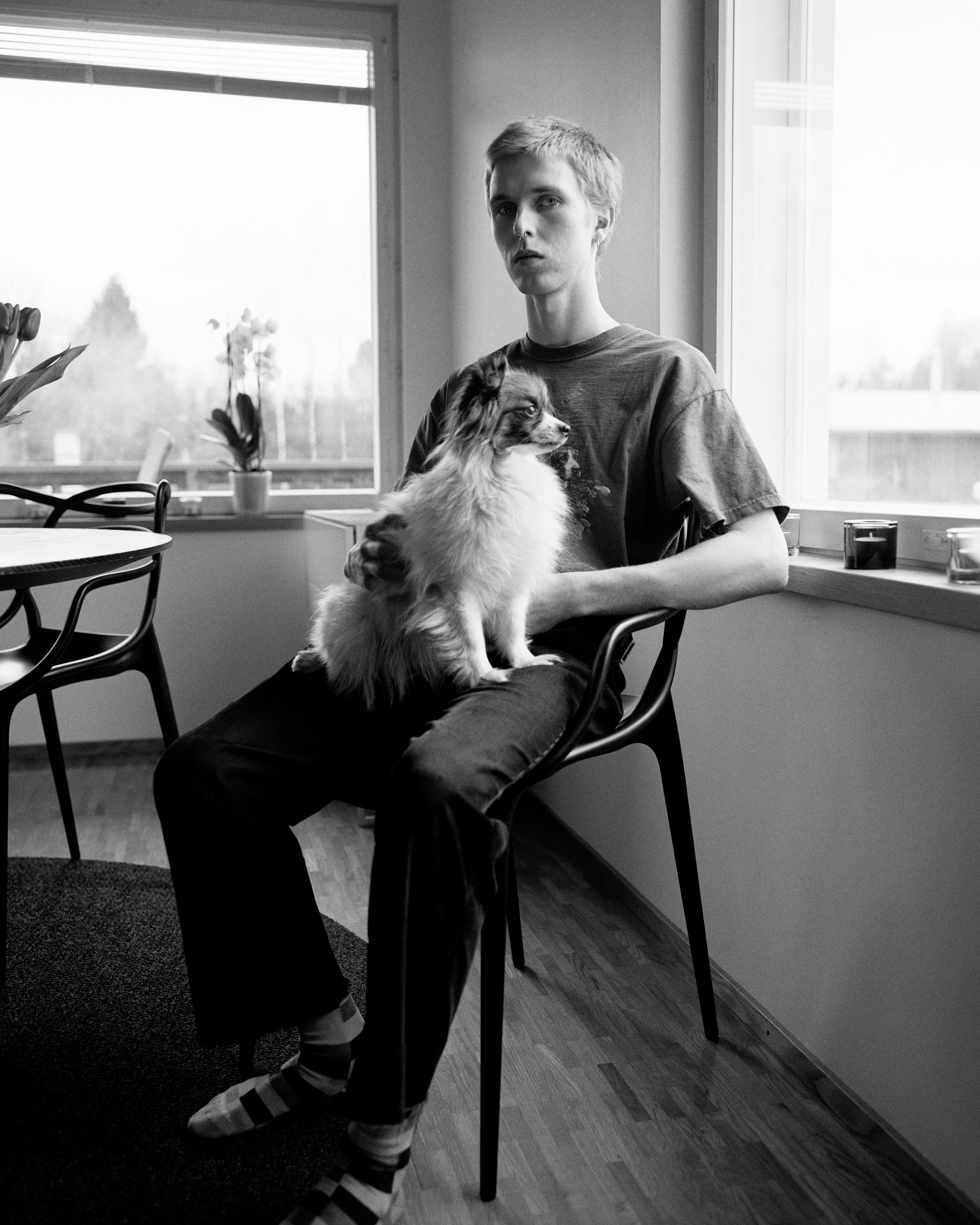 "Eva and I are friends," Joachim tells us from a quiet corner of his London-based printing lab, "and I've been shooting her boys for the website for years. Her casting is special, they all have something but we see so many faces and I was always wondering what more we could do together. Then, she mentioned that 40 TIAD boys were in the same Paris hotel and it felt like a story." Armed with his medium format film camera, he stepped inside the off-duty lives of the models and the resulting images provide a sense of intimacy, honesty and reality throughout. "After the Paris hotel shoot, I began to visit the boys at their homes the following season and this added a further level of intimacy," he explains. The naturally-lit portraits are exempt of artifice, it is an honest, direct human truth that is often lost in the layers of typical fashion imagery.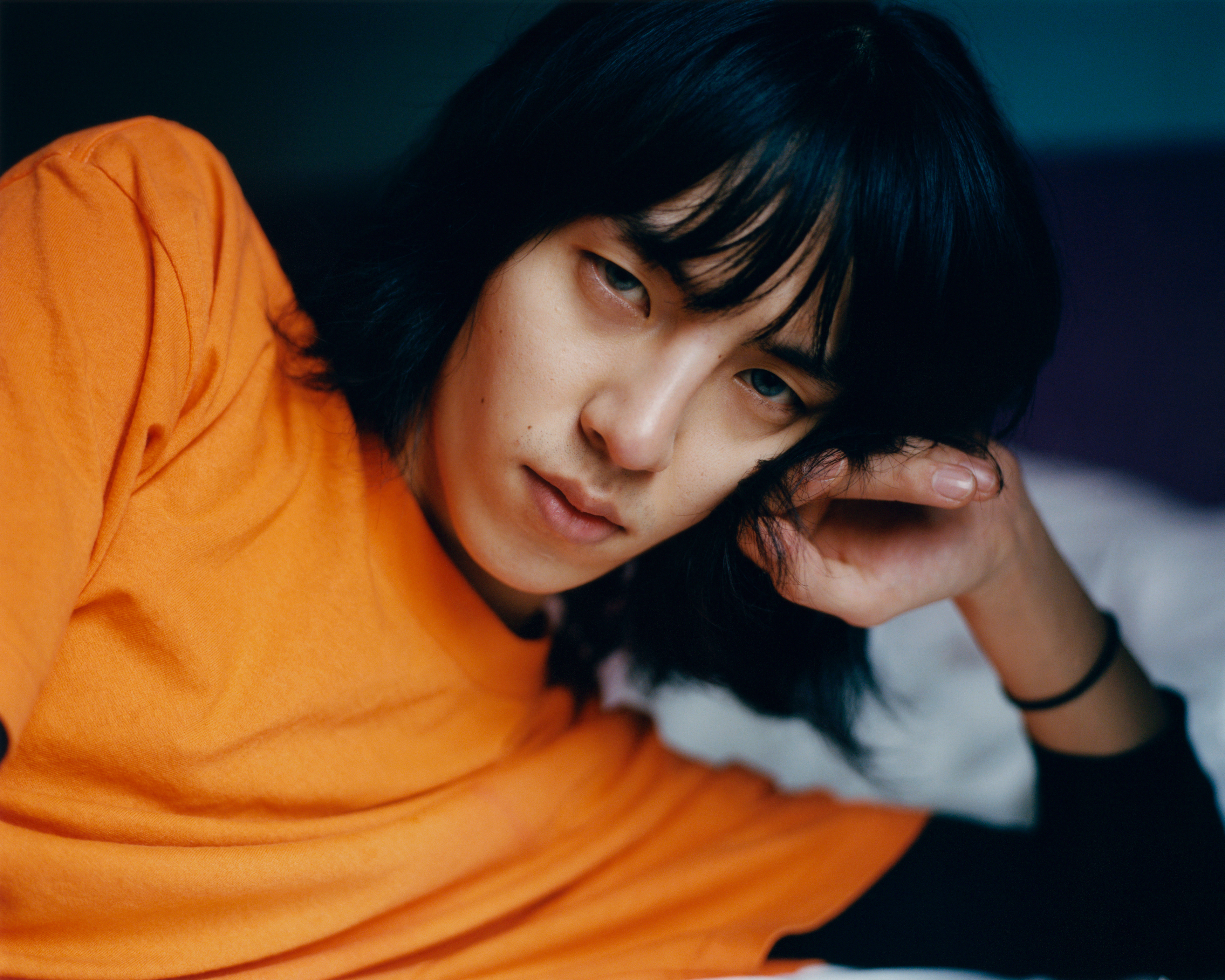 "You see the boys, they live in cities and suburbia, and you see into their real, everyday lives and then the next moment, they walk the biggest show but in this moment you wouldn't know," Mueller-Ruchholtz muses. As Lucy Kumara Moore ponders in the introduction: "Are they boys or are they men? They're caught between worlds -- between adolescence and adulthood, the ordinary and the luxurious." Over the course of the project, Mueller-Ruchholtz began to see the universal truths of youth alongside what sets Generation Z apart from his own. "I began to see myself and was reminded of my own coming-of-age period," he explains. "I was taken back to the time I was discovering just who I was and there are many parallels here but I was left with the feeling that these boys put less importance on defining themselves by their choices."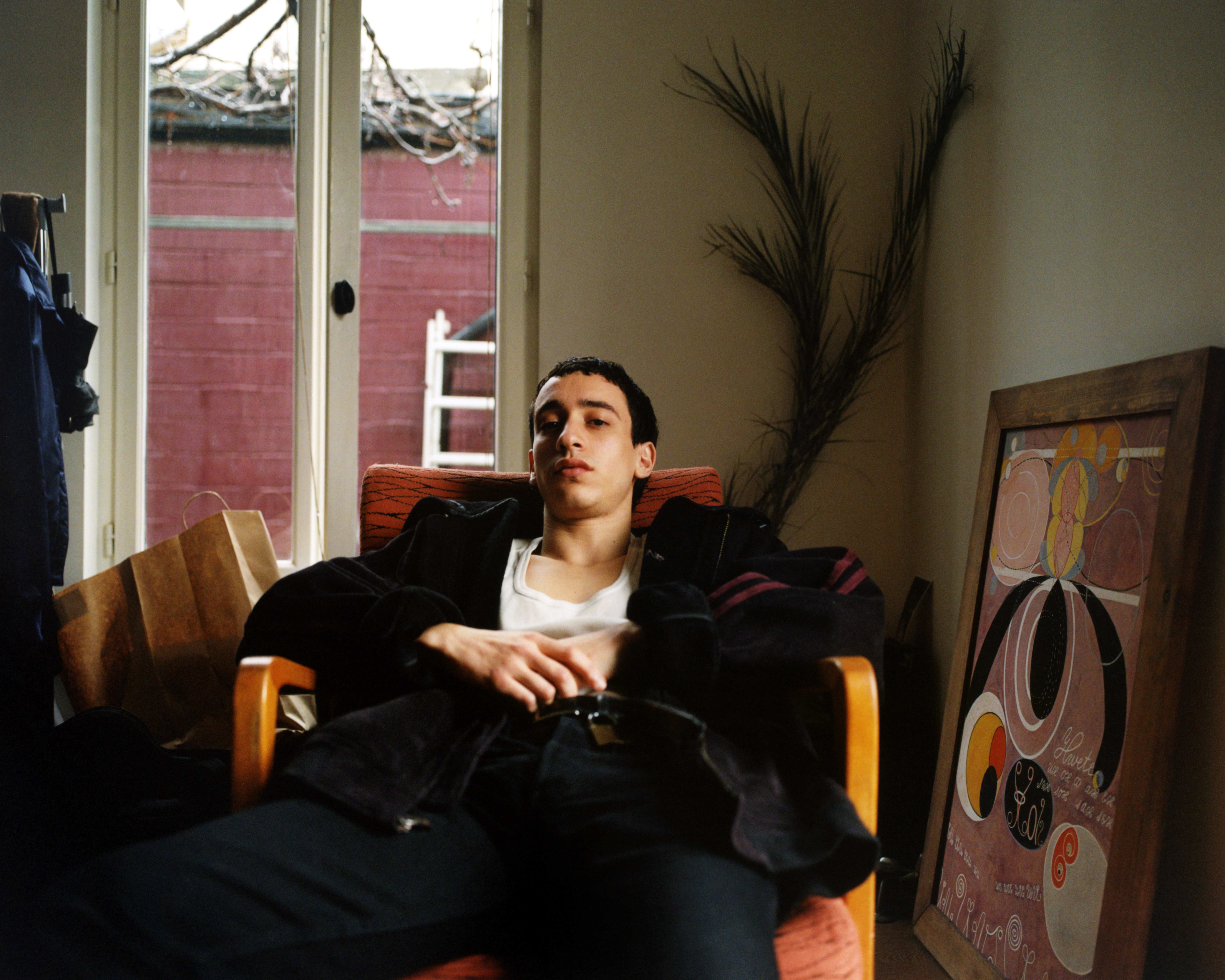 "Looking at each portrait in turn, I see how certain boys take on personae they might have subconsciously picked up from images or films of cult men of the past, like an image they've projected onto their own bodies," Kumara Moore writes. "Gödel is interested in male archetypes, and you can see it in the boys she picks: one is like a frontman from a 90s indie band, another a Beat antagonizer… then a grunge brother, a Jim Morrison channeler, a queer lover, a father, a man about town, a disaffected loner." In Portraits, as their identities seemingly shapeshift before the lens. The more the viewer looks, the more they'll see.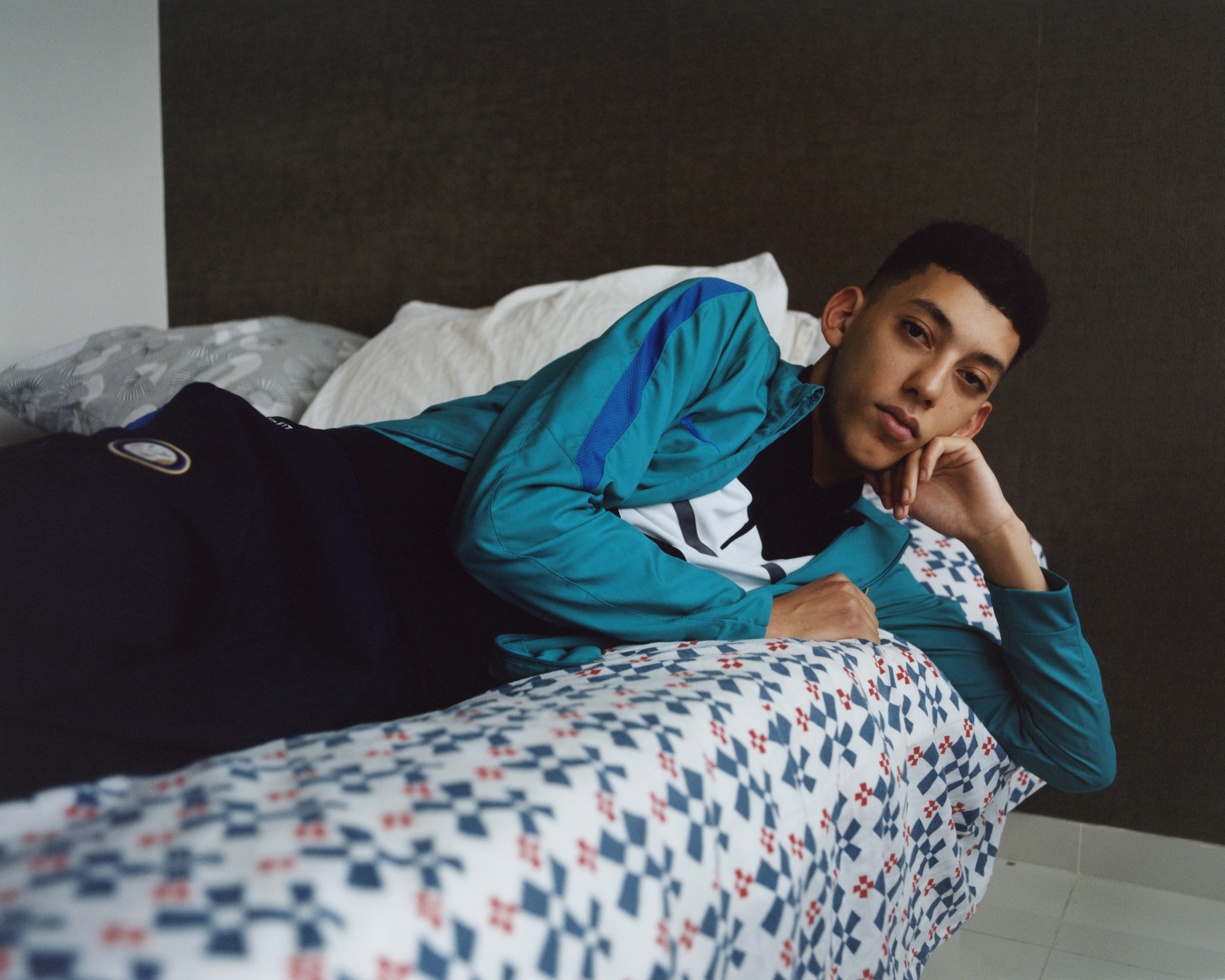 "When readers spend time with the book, I want them to like the boys for who they truly are," Mueller-Ruchholtz explains. "To look at the images and see that time stopped time. They'll notice what they're wearing, where they are, the weird decor, the bed linen. It's a moment of time." A world away from scroll-and-you'll-miss-it Insta visuals, this Palm* Studios-published book collates meditative reflections on evolving masculine identities. It's one to pause over and pore over, as the pages hint at not just what it means to be a male model today, but what it means to come of age as well.
Portraits is available to buy via Palm* Studios and Claire de Rouen .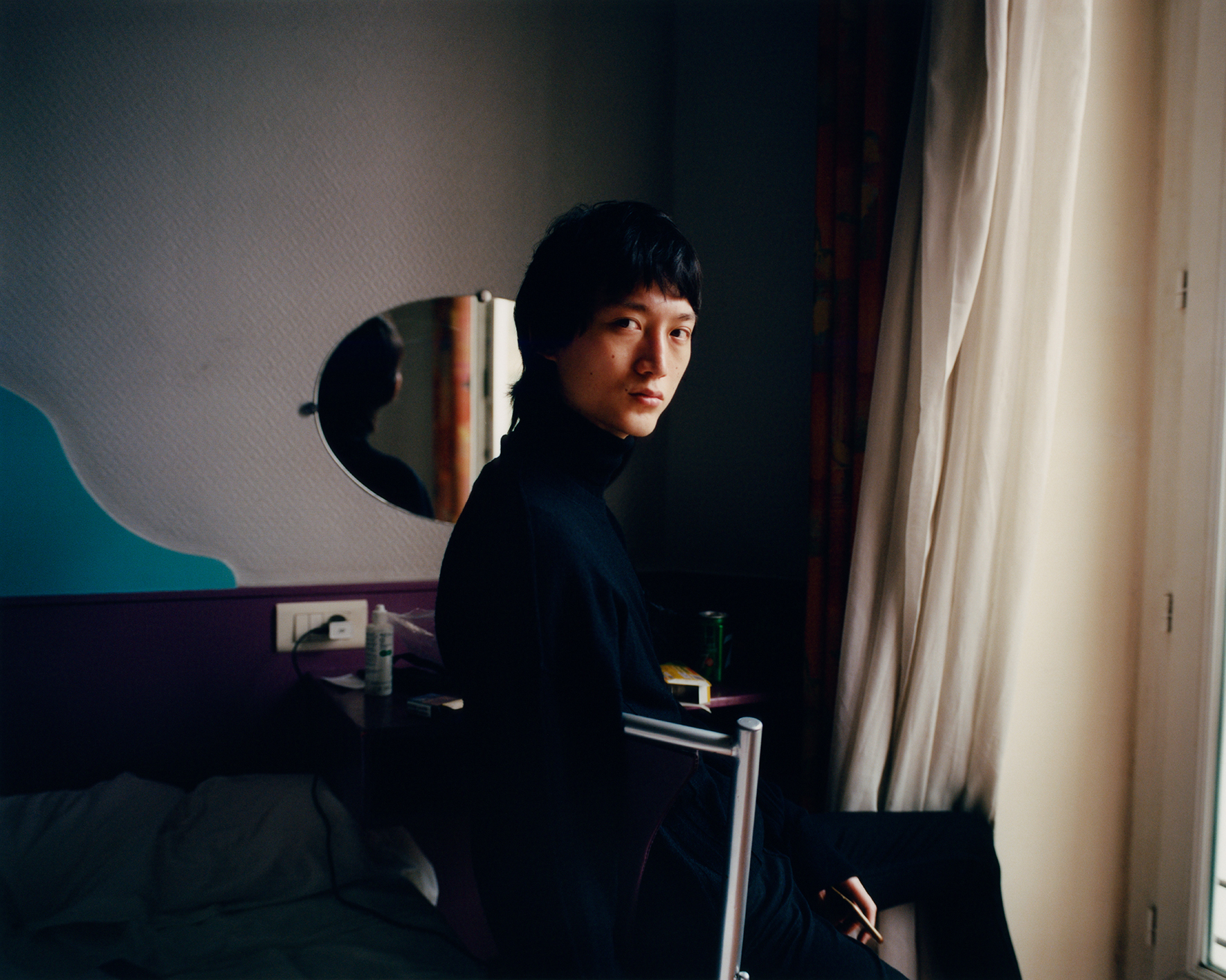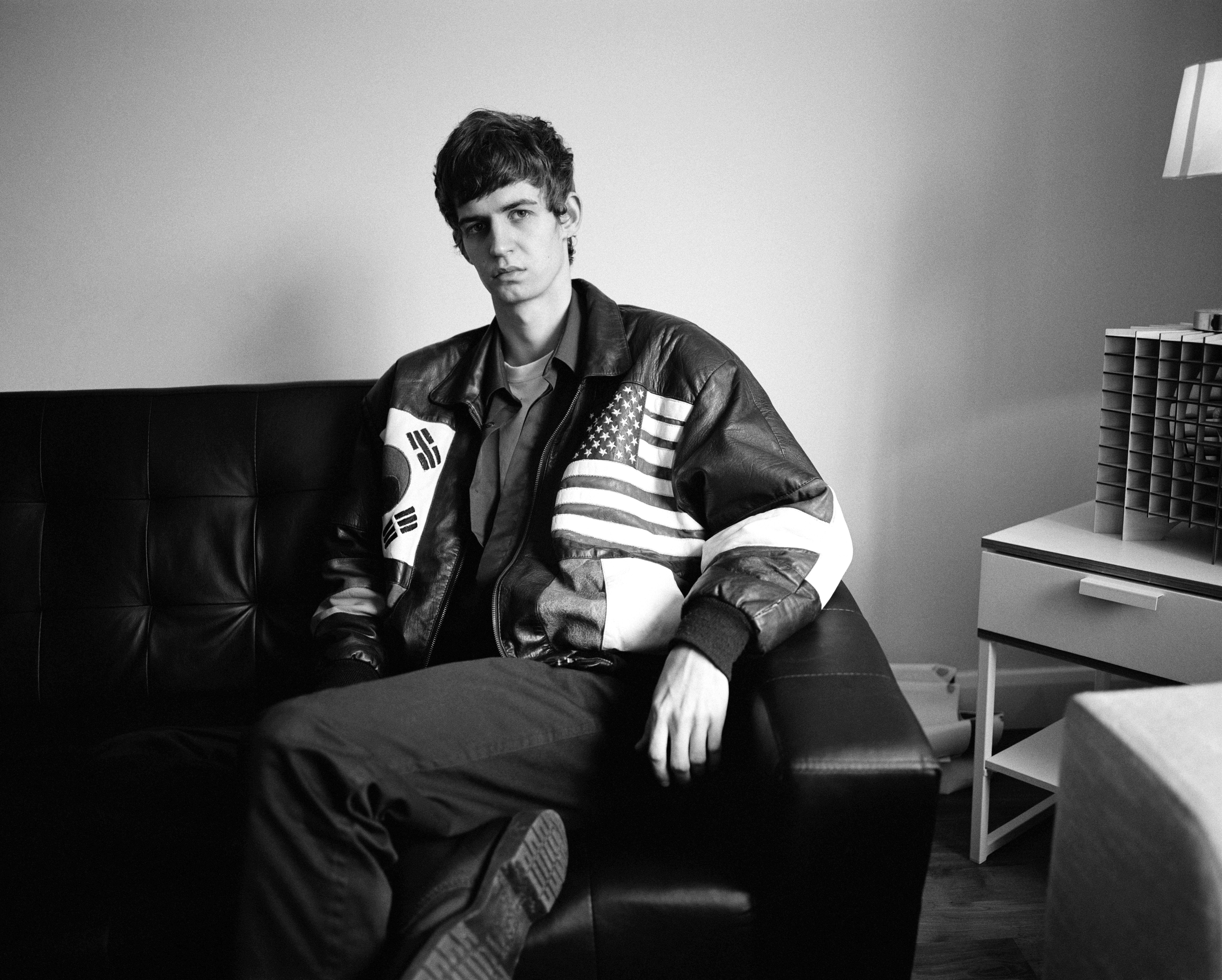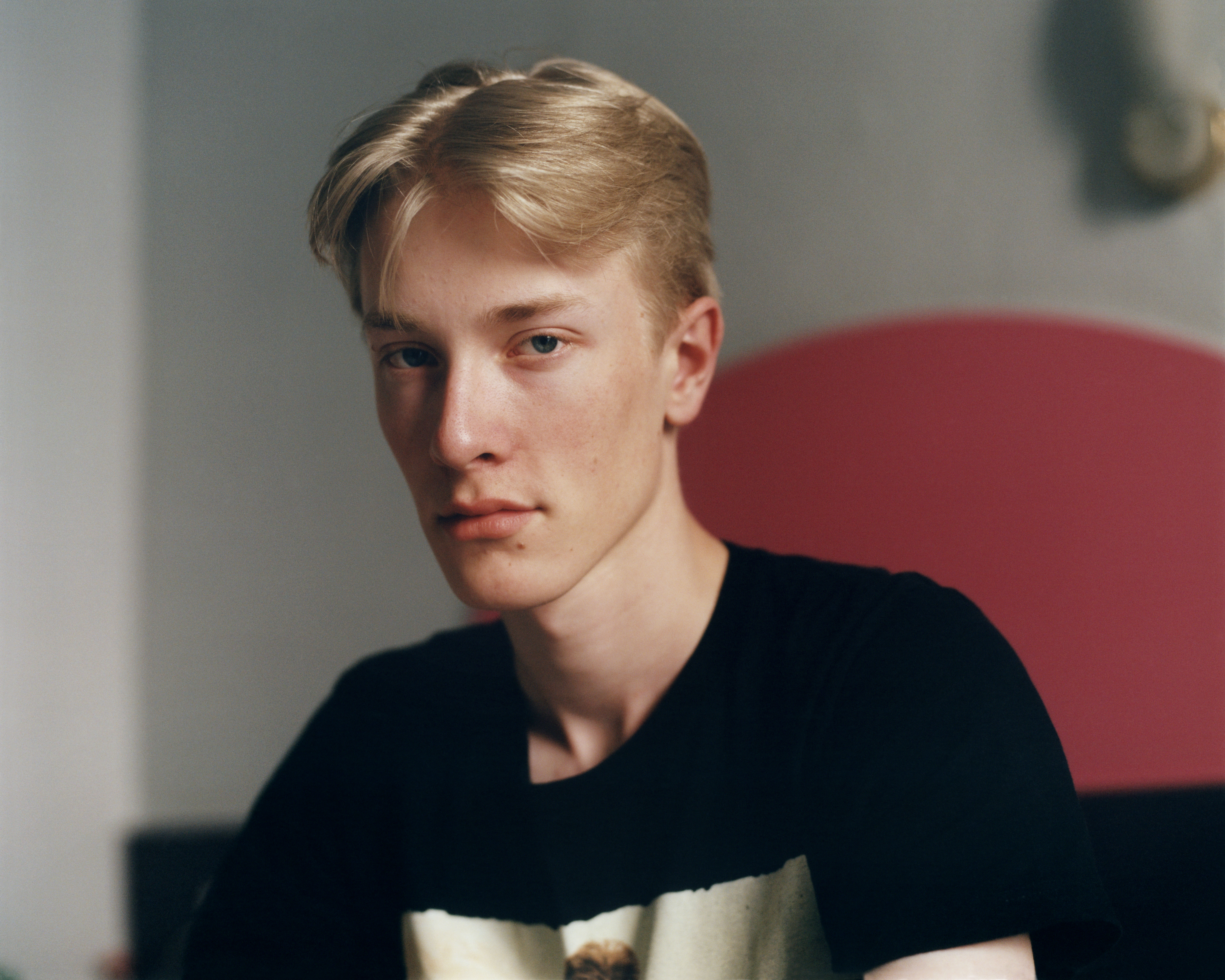 This article originally appeared on i-D UK.