nicholas daley gets the fashion set dancing with a celebration of free jazz and afrofuturism
Featuring a live performance from avant-garde jazz group Sons of Kemet, this was an inclusive fashion show like no other.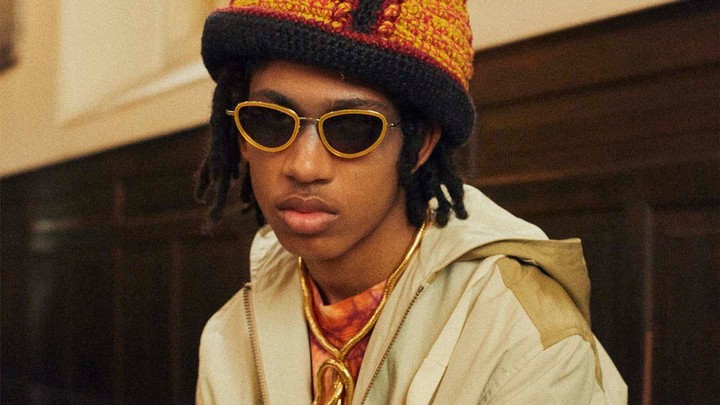 "This is a spiritual place so we wanted to create spiritual vibes," Nicholas Daley explained as he took the mic after the British Jazz band Sons of Kemet's jam session, which had editors and buyers dancing as one alongside the models and musicians. "It's a demonstration of love and energy," he said. And it really was. This was a fashion show like no other. Inside the St Mary-at-Hill church, a landmark building founded in the 12th century, Nicholas Daley's spring/summer 20 collection mirrored its surroundings with an inclusive sermon of free jazz, Afrofuturism and spirituality.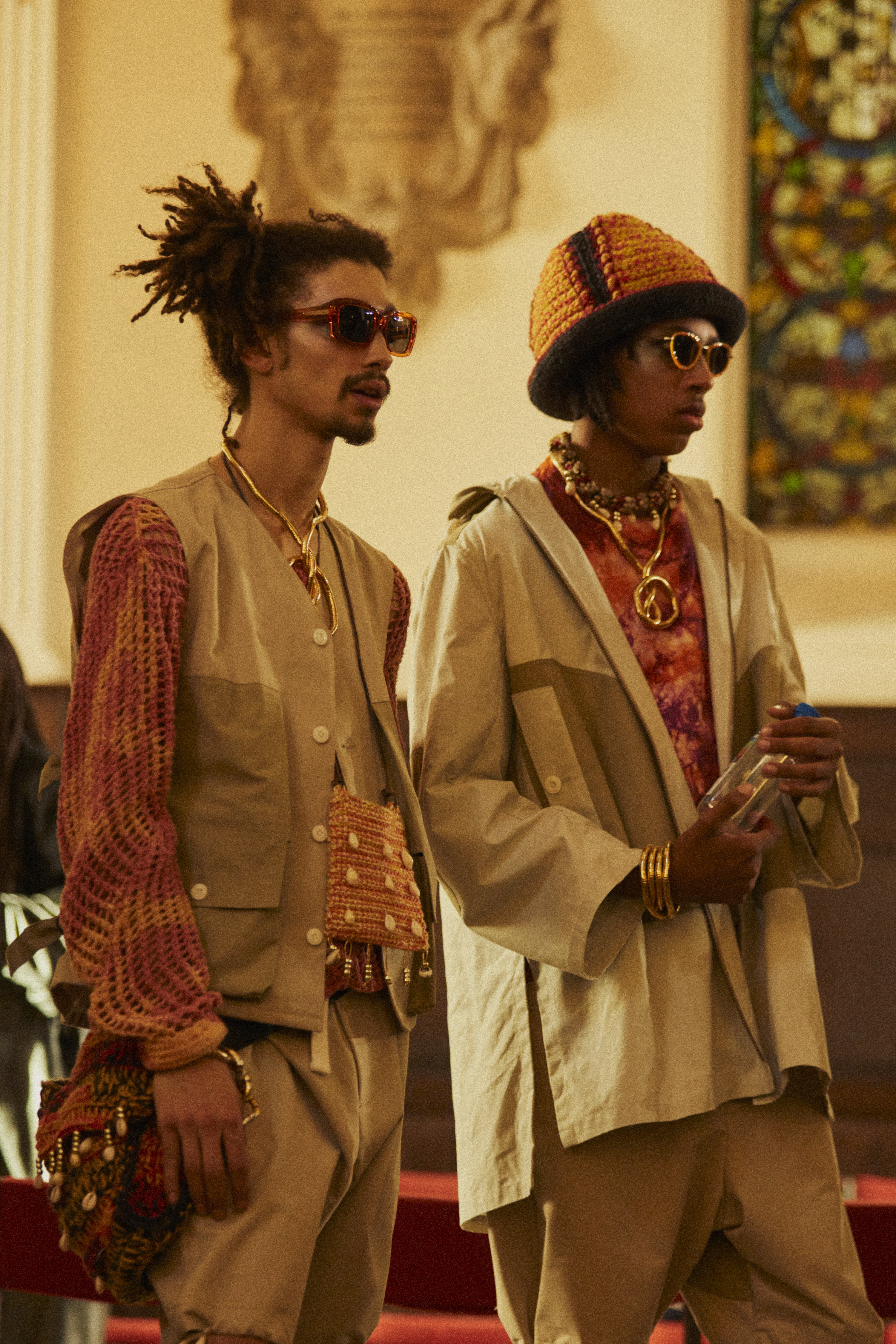 "For me, every designer has a responsibility to explore and challenge what's going on in society," Nicholas Daley told i-D for The Superstar Issue. "I'm constantly exploring ideas of multiculturalism in my work and hopefully encouraging the industry to think about engaging in a diversity of cultures too." From his Don Letts-inspired Central Saint Martins graduate collection, Culture Clash, through to his reggae club-infused spring/summer 19 collection, SLYGO, and last season's tribute to iconic dub producer Lee Scratch Perry, Nicholas continually combines fashion with music as he further explores his dual-ethnic heritage; questioning the very notion of multiculturalism within British identity. There are times in his research-fuelled collections that the NEWGEN talent becomes as much ethnographer or academic as fashion designer. In other moments, particularly as he pushes his musician collaborators to the fore, he's as much a club promoter and music A&R as designer too. Here he was all of these and more. As he took his bow, he invited the audience to dance alongside him. Overwhelmed by the love and energy in the room, even the most serious of fashion figures forgot themselves in this moment. When a collection is brought to life with such an authentic, considered and community-driven show, its move-your-feet energy is infectious.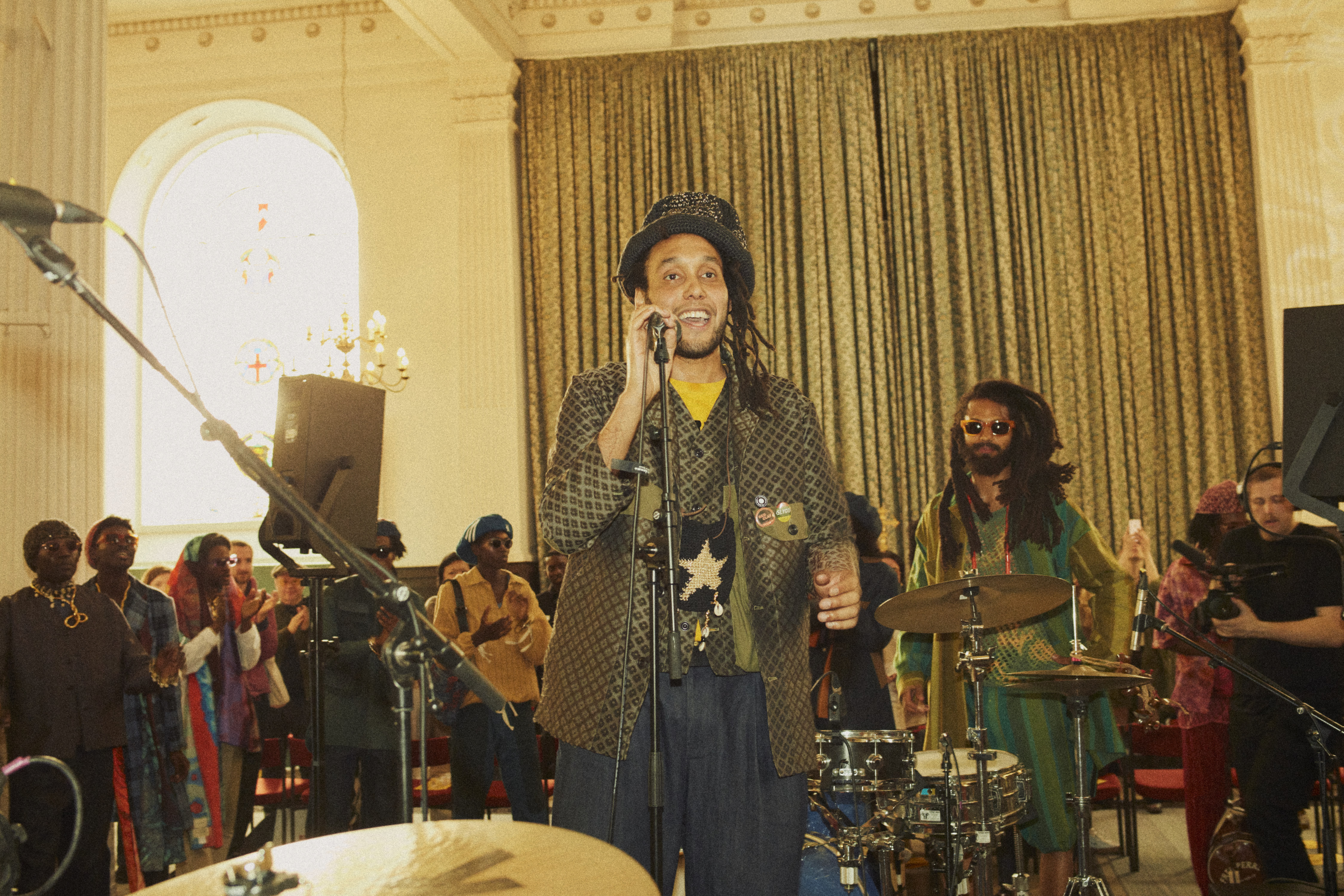 After rifling through his record collection, Nicholas found inspiration in the pivotal sounds of African-American jazz group Sun Ra Arkestra and their influential LP, Astro Black. Conveyors of the free jazz movement, Sun Ra challenged the status quo of not only jazz, but music in general. Voicing their views for black civil rights, they were key instigators for change, and their viewpoint on Afrofuturism continues to influence to this day. This influence is what encouraged Nicholas to collaborate with the award-winning, UK-based avant-garde jazz group Sons of Kemet. As the saxophone sounds of Shabaka Hutchings opened the show, bandmates Theon Cross on tuba, Eddie Hick and Tom Skinner on drums, and Joshua Idehen on vocals joined the jam session as the collection evolved to their sound.
Throughout the collection itself, Nicholas continued to fly the flag for truly great British and Irish craftsmanship. From signature pin-stripes and oversized checks were made with Irish linen manufacturer Emblem weavers, and bespoke woven jacquard by Vanners silk weavers in Sudbury, -- who have been operating since 1740 -- he worked closely with specialist mills on bespoke fabrics for this season. Elsewhere, he reimagined classic loafers by Northampton-based shoemaker Tricker's, reworked oversized Baker Boy hats from Christys' milliners and collaborated with Fred Perry on its iconic Monkey Boot and Barrel Bag.
Drowning out the incessant, nonsensical noise of Brexit and political divides, this was about championing the best of what we have in the UK right now, whether it be through music or garment manufacturing. Soundtracked by the sounds of Sons of Kemet, this was sartorial soft power at its most persuasive.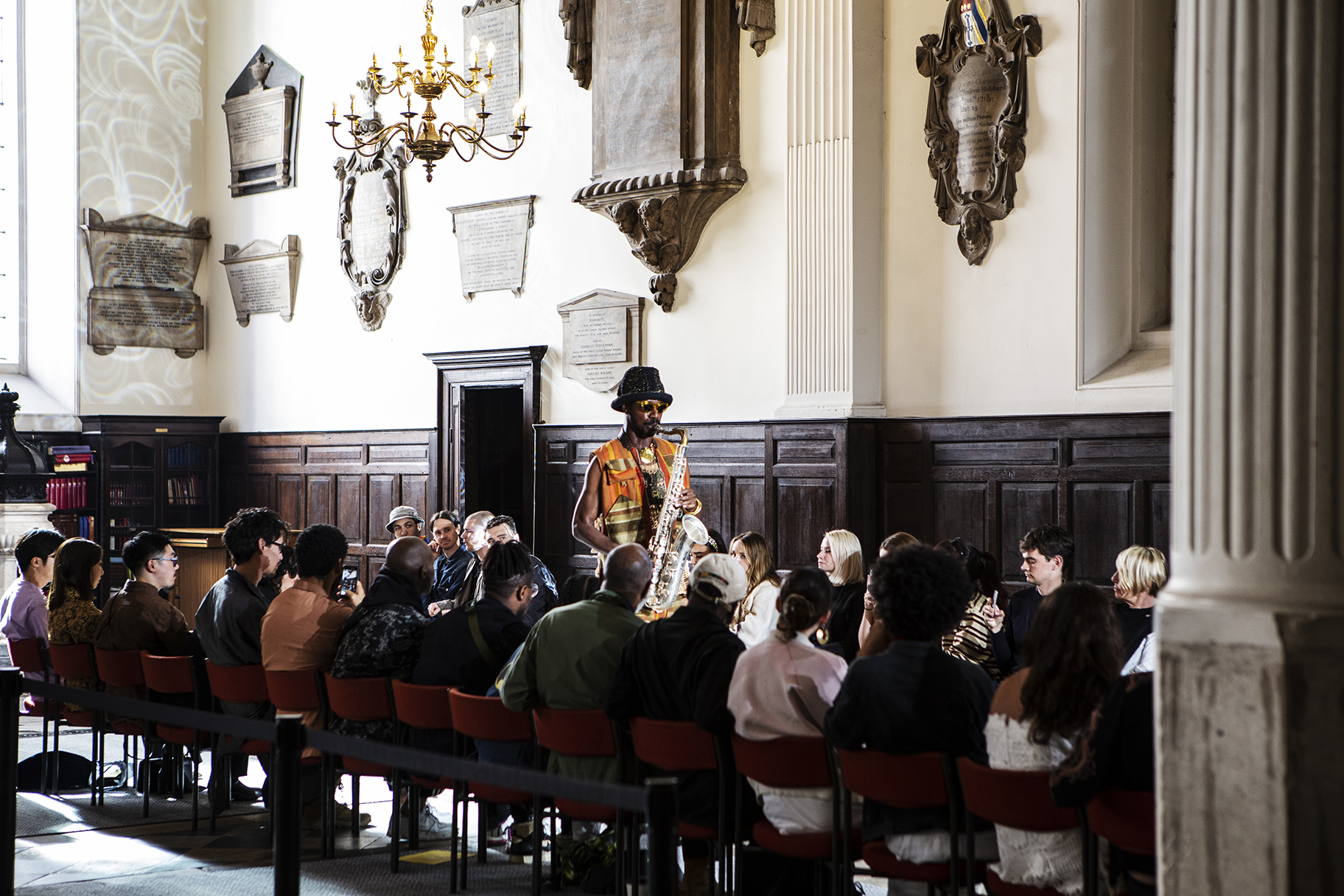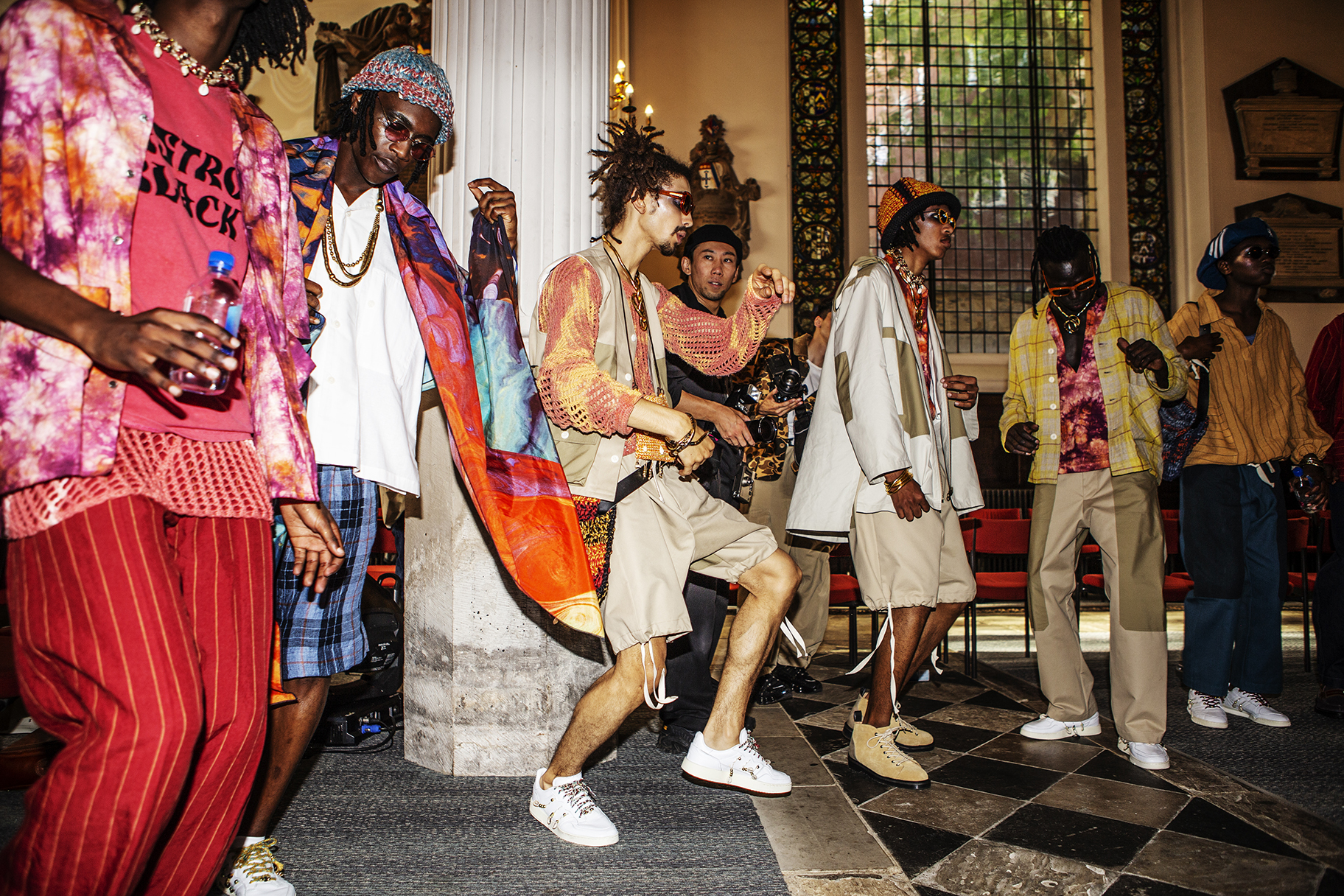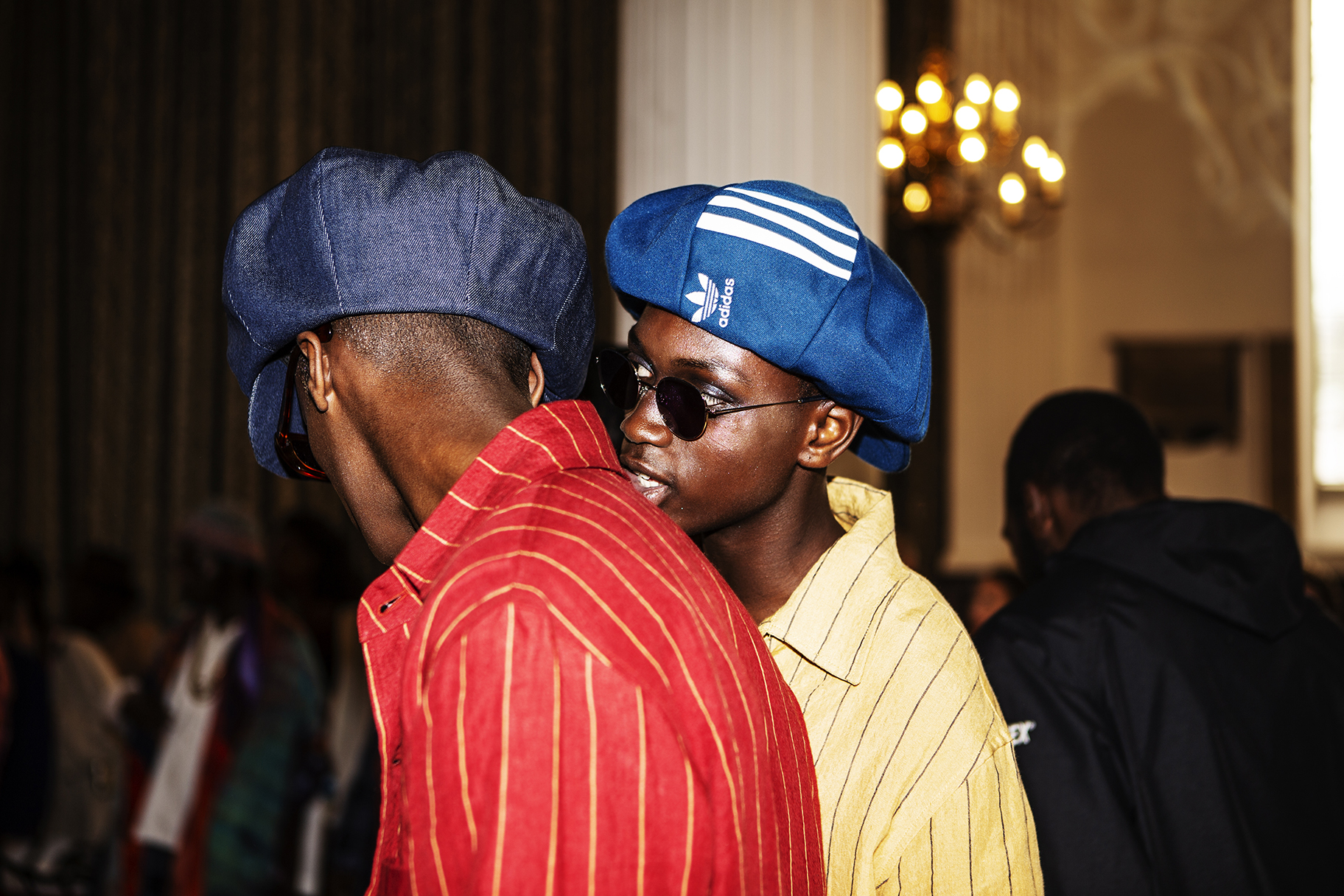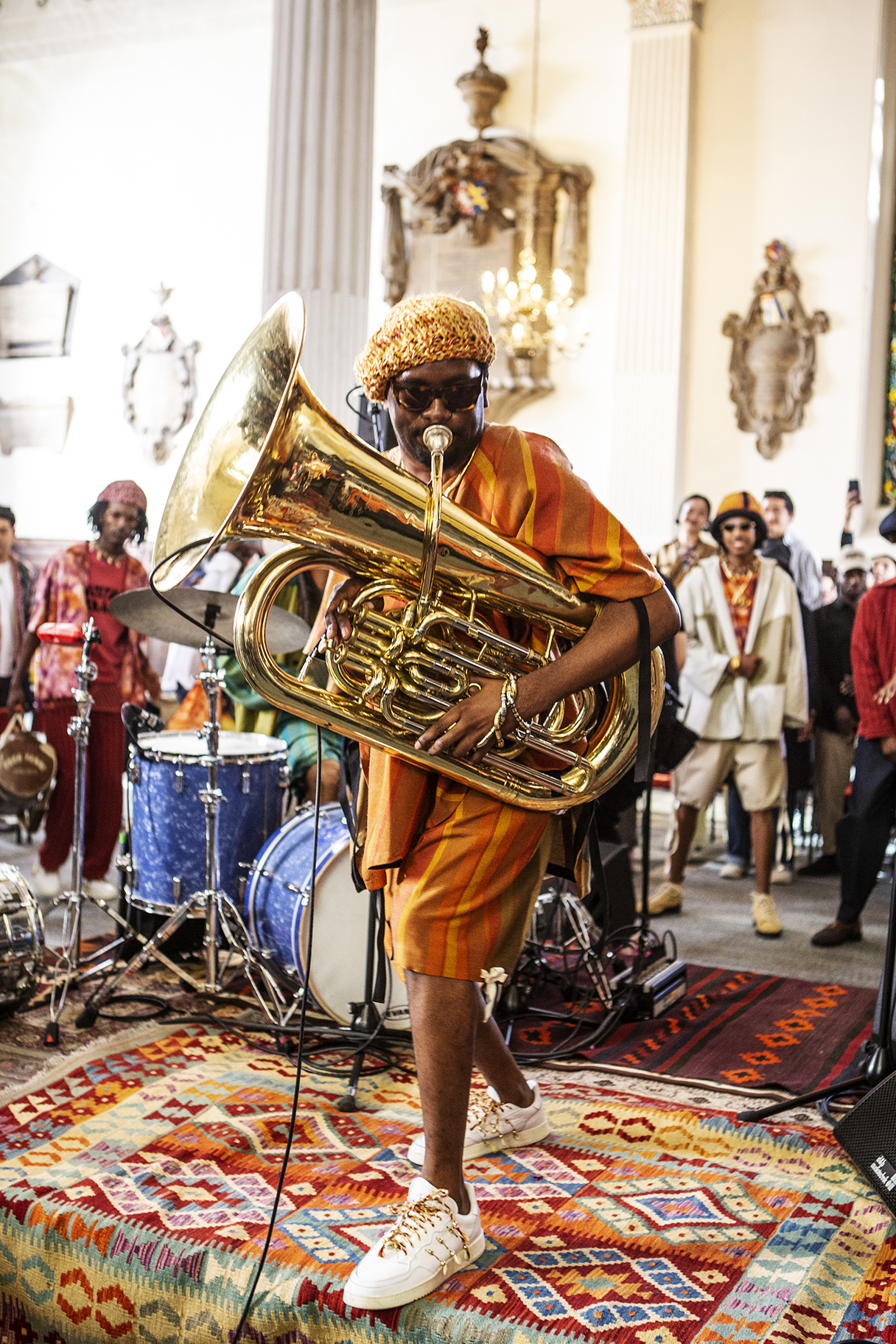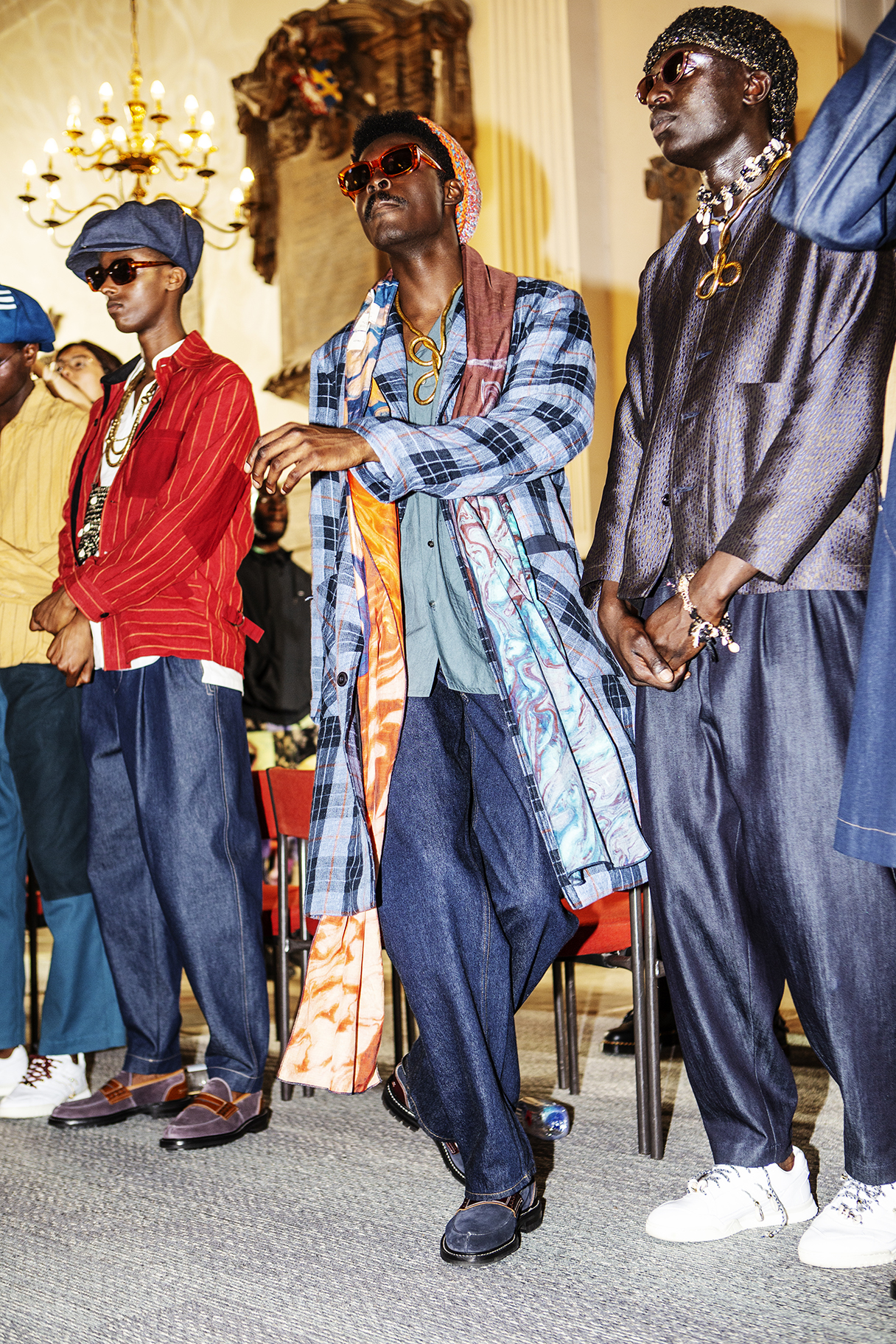 ---
Credits
Photography by Piczo and Fabrica Bourgelle.