a$ap ferg collaborates with revlon on a new video that celebrates living boldly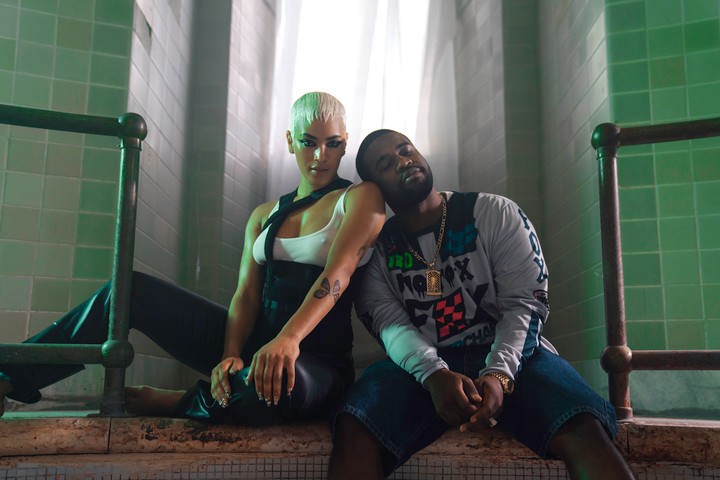 Revlon
First thing on a Monday morning, the last thing you're probably thinking about is living boldly, unapologetically following your dreams and celebrating your talents. Look, we get it. You're tired, the weekend is eons away and you haven't even had a coffee yet. Well, if you're in need of some Monday Motivation get a brew on and sit down to watch this short video from Revlon and A$AP Ferg. We promise it will help.
As part of the launch of their Step Out of Line campaign and featuring Ferg's newly released song Wam, the short film, out today, celebrates the brand's Live Boldly ethos. Featuring ballet dancers, singers, skateboarders, dancers and everyone with a dream and the confidence to pursue it, the film, which also stars Revlon's brand ambassador Mette Towley, champions fearless self-expression.
Over the course of just under three minutes, Mette dances through a trailblazing cast of creatives as A$AP's new beats thump in the background. He even makes a cameo himself (watch out for him near the end). Alongside the musician, Revlon's video also stars the Jamaican-Ghanaian model and dancer Alton Mason, model, trans beauty advocate and i-D coverstar Dara Allen, Thrasher 2019 Skater of the Year Tyshawn Jones, British singer Ama Lou, Skate Kitchen's Emmanuel Henry Barco and Beatrice Domond, the first and only female skateboarder to be sponsored by a major skate brand.
"I love any opportunity to celebrate women," says A$AP Ferg of the campaign. "I'm not afraid to live boldly and [this video] encourages women to do the same." The campaign is future-focused; it speaks to the cultural shift, where being unapologetic, embracing one's power, and being comfortable enough to reveal one's true self is of the highest value.
"'Step Out of Line' encourages women to hold nothing back and take a stance for what they believe in –- and realise their potential with confidence, strength and optimism," adds Silvia Galfo, Revlon Global Brand President, "Through their beauty, determination and attitude, they reflect what it means to live boldly."
Watch the full video here and get ready to face the week boldly. We believe in you, guys!
This article originally appeared on i-D UK.