donatella versace pays homage to prodigy's keith flint
From one disruptive 90s icon to another, Versace spring/summer 20 men's celebrated the anarchic energy of the late Prodigy frontman.
Photography Daniele Mari
This article originally appeared on i-D UK.
15 years after the late, great raver shocked Milan's fashion establishment by simulating oral sex with a male spectator and licking a woman's face during the Versace men's spring/summer 05 show, Donatella Versace paid homage to the anarchic energy of the Prodigy's Keith Flint. Backstage the designer described the musician as "my friend and a disruptor of this world". Soundtracked by a pulsating Prodigy megamix, Donatella harnessed the fluorescent, fuck you attitude of the frontman by turning the Versace volume up.

"For this collection, I wanted to explore the elements that empower a man," Donatella explained post-show. "It's definitely the confidence, the freedom and desire to express himself without hesitation." From appropriating Flint's rave-ready double mohawk and tinted bug-eye sunglasses to the bleached tie-dye grungers and the leather daddies, stereotypes of masculinity were collaged together and challenged through tailoring, fabric, colour and print. It celebrated the power and the confidence that radiates from Versace's maximalist, more is more style.
The spring/summer 20 men's narrative followed the personal journey of a young man coming-of-age and finding his confidence, as status symbol boy racer cars and oversized silhouettes evoked the shapeshifting spirit that sees adolescence evolve into manhood. Artist and friend of the house Andy Dixon provided the perfect show centrepiece, a black Ferrari covered in pink, purple and white flowers, rotating in the middle of the lilac perspex catwalk.
Iconic Versace codes were put through a post-punk, new-rave kaleidoscopic filter. Colourful prints and ironic details were combined with new tailoring silhouettes that stayed true to tradition. Throughout, Donatella teased the tensions between hard and soft, juxtaposing everything from Rococo splendour and sweaty dance floors to BDSM clubs — wipe clean PVC was mixed with buttoned-up suiting. 90s nostalgia was reinvigorated in the echoes of the bondage wear of Giannia's most iconic collections.
If anyone wondered just what a Capri Holdings Ltd-owned Versace would look like following the $2 billion acquisition back in September 2018, Donatella Versace has used her recent catwalk experiences to provide emphatic answers that have repeatedly drawn a line under her Milan-based house signatures. If anything, the acquisition has encouraged Donatella and the Versace team to rediscover the archive and to amplify its message. Just like the fallen disruptor Flint, it was fierce then, it's fierce now and it'll be fierce forever.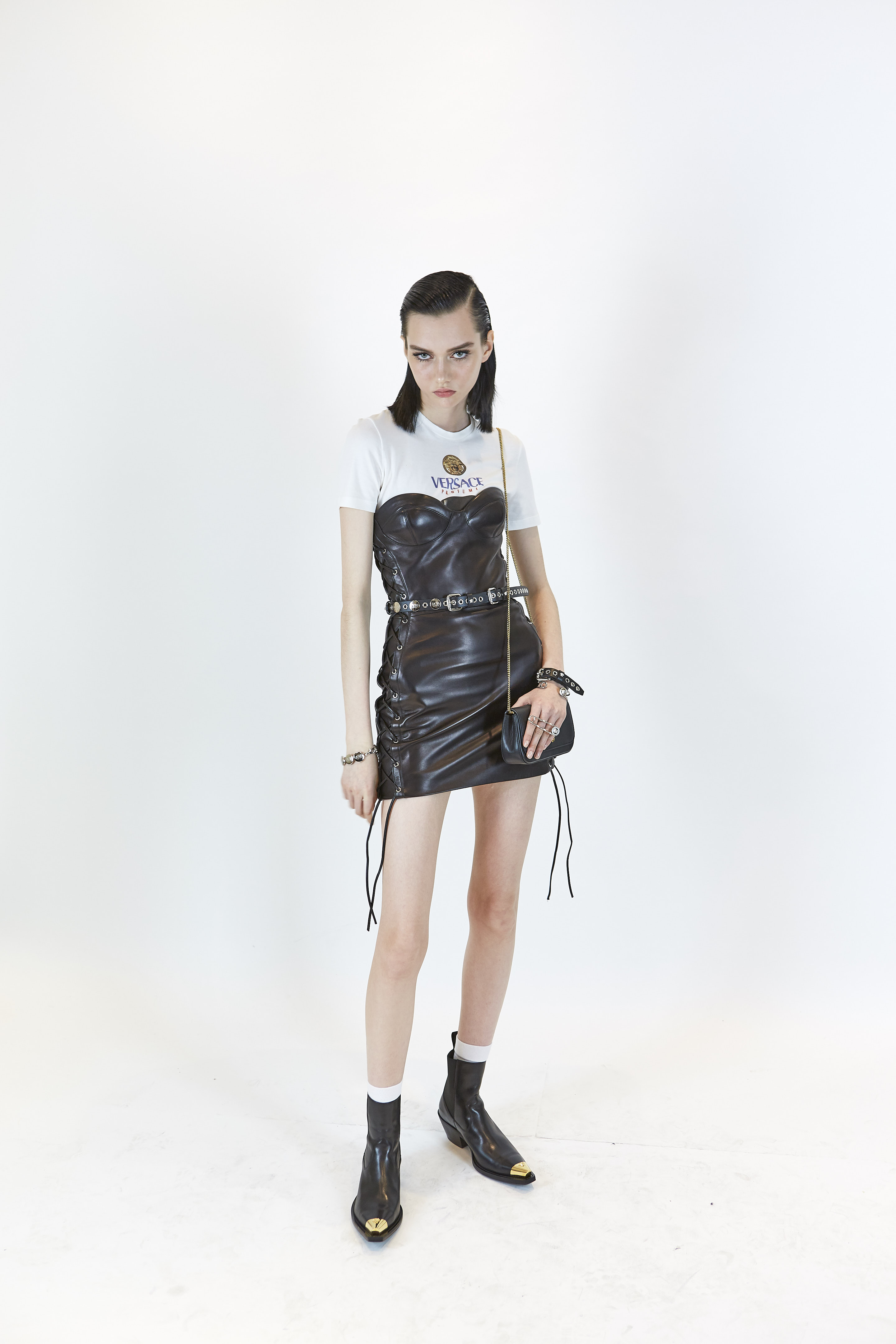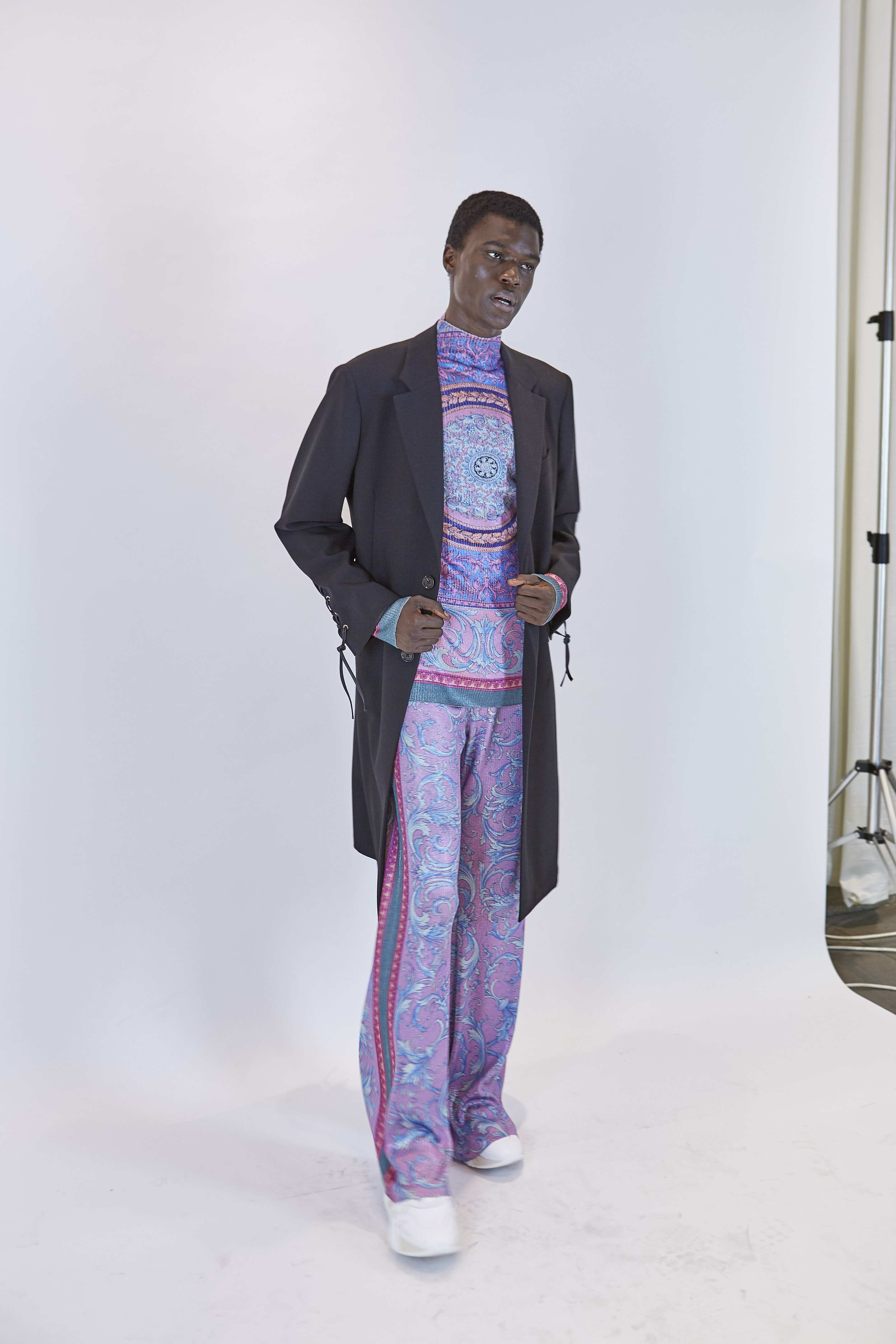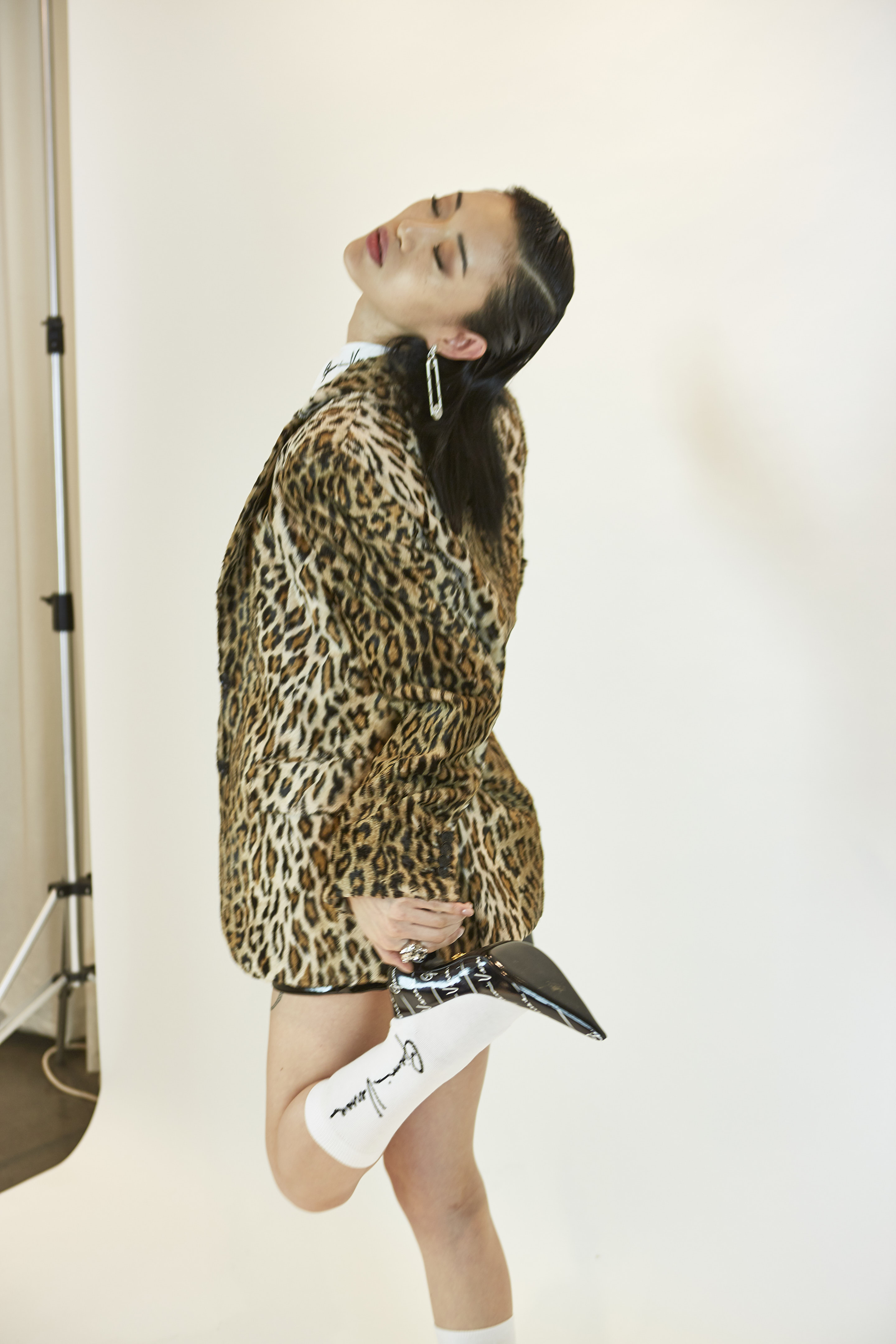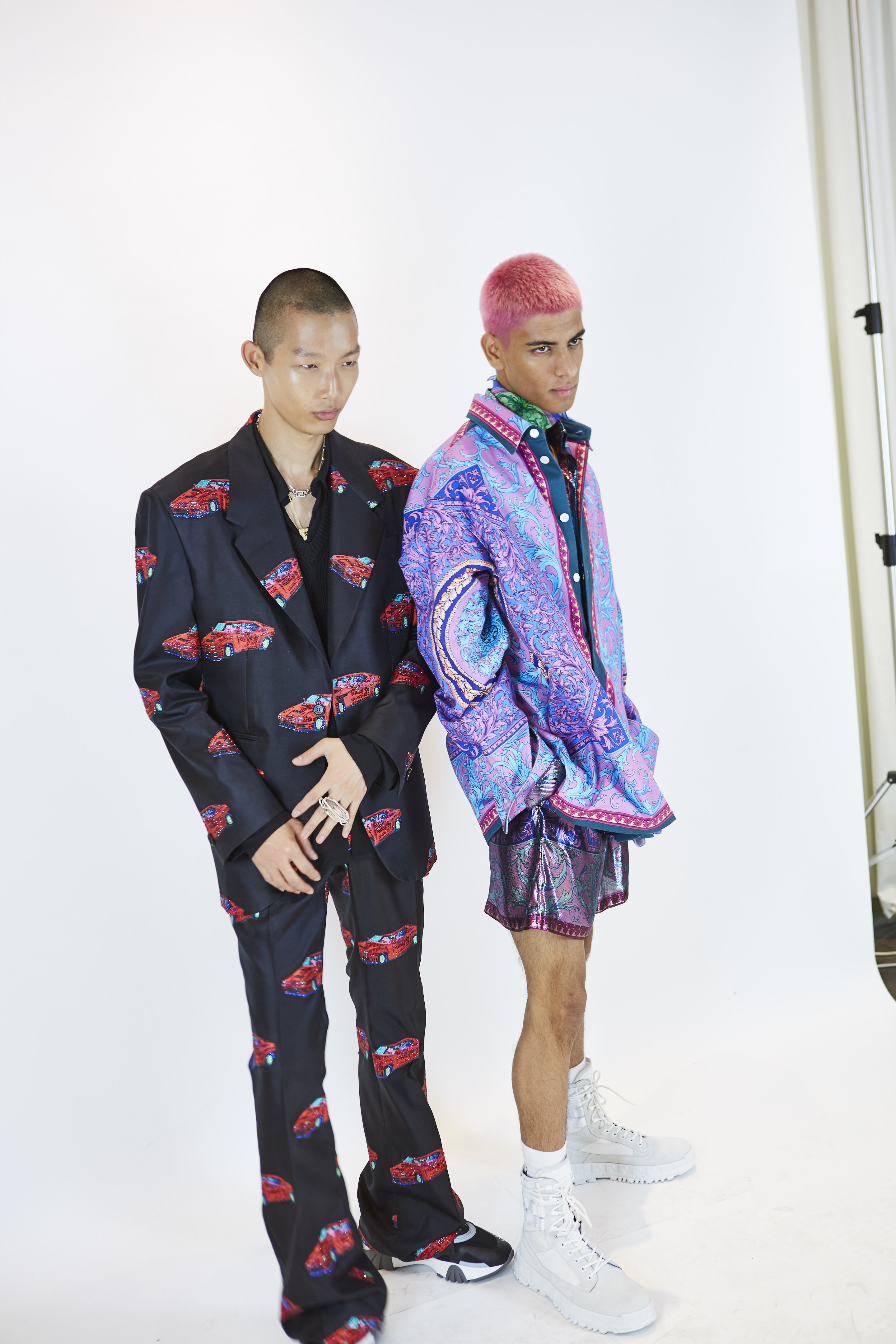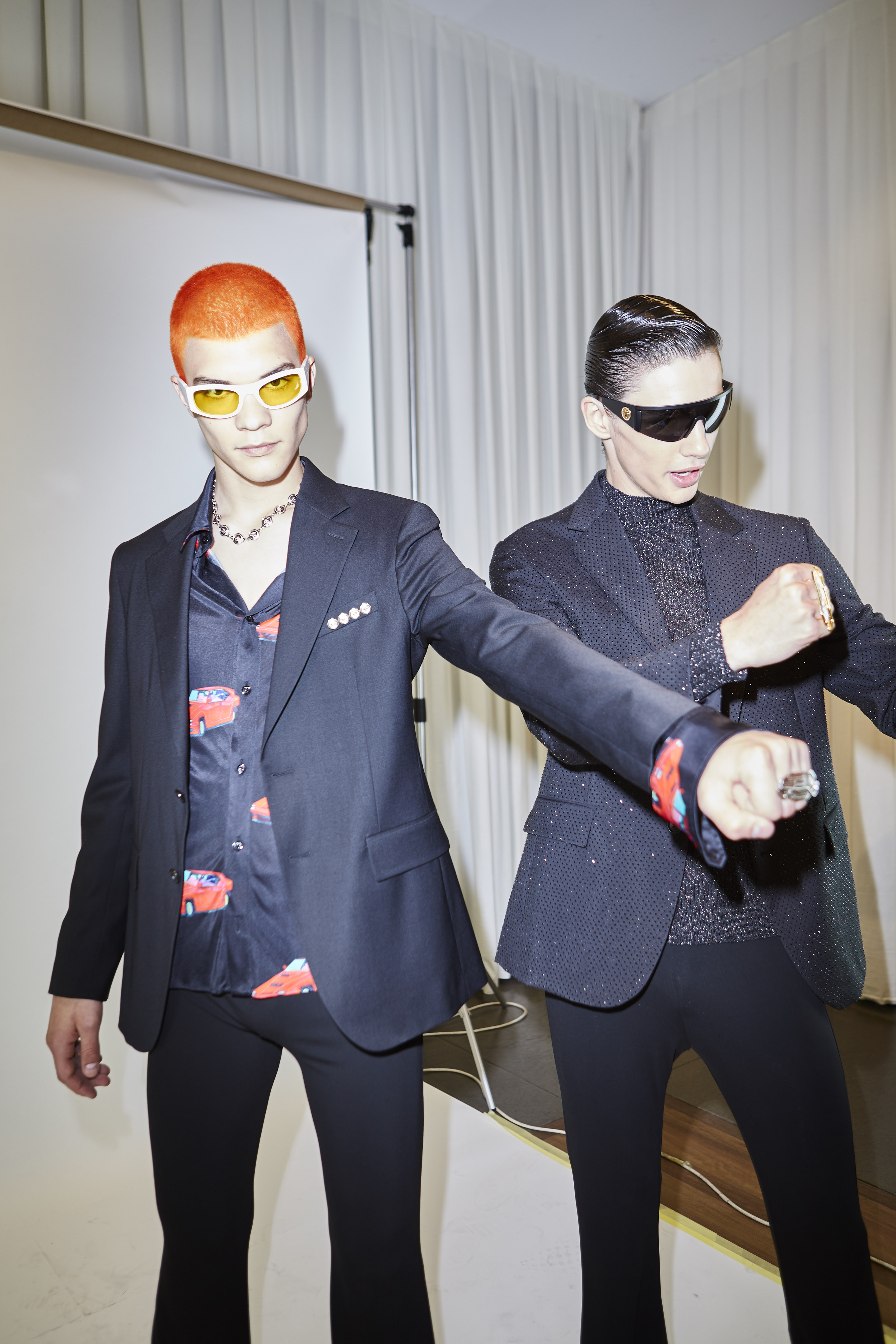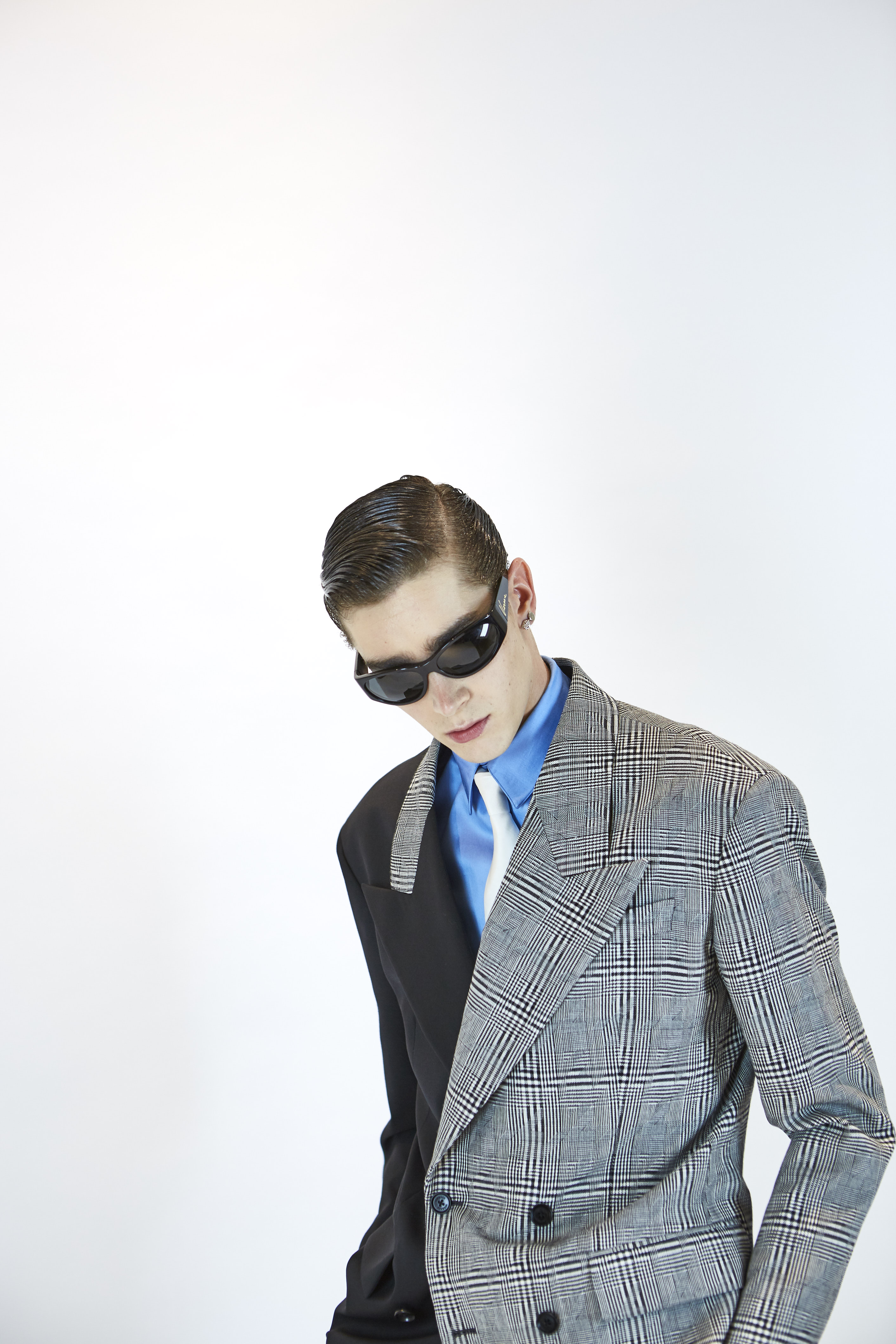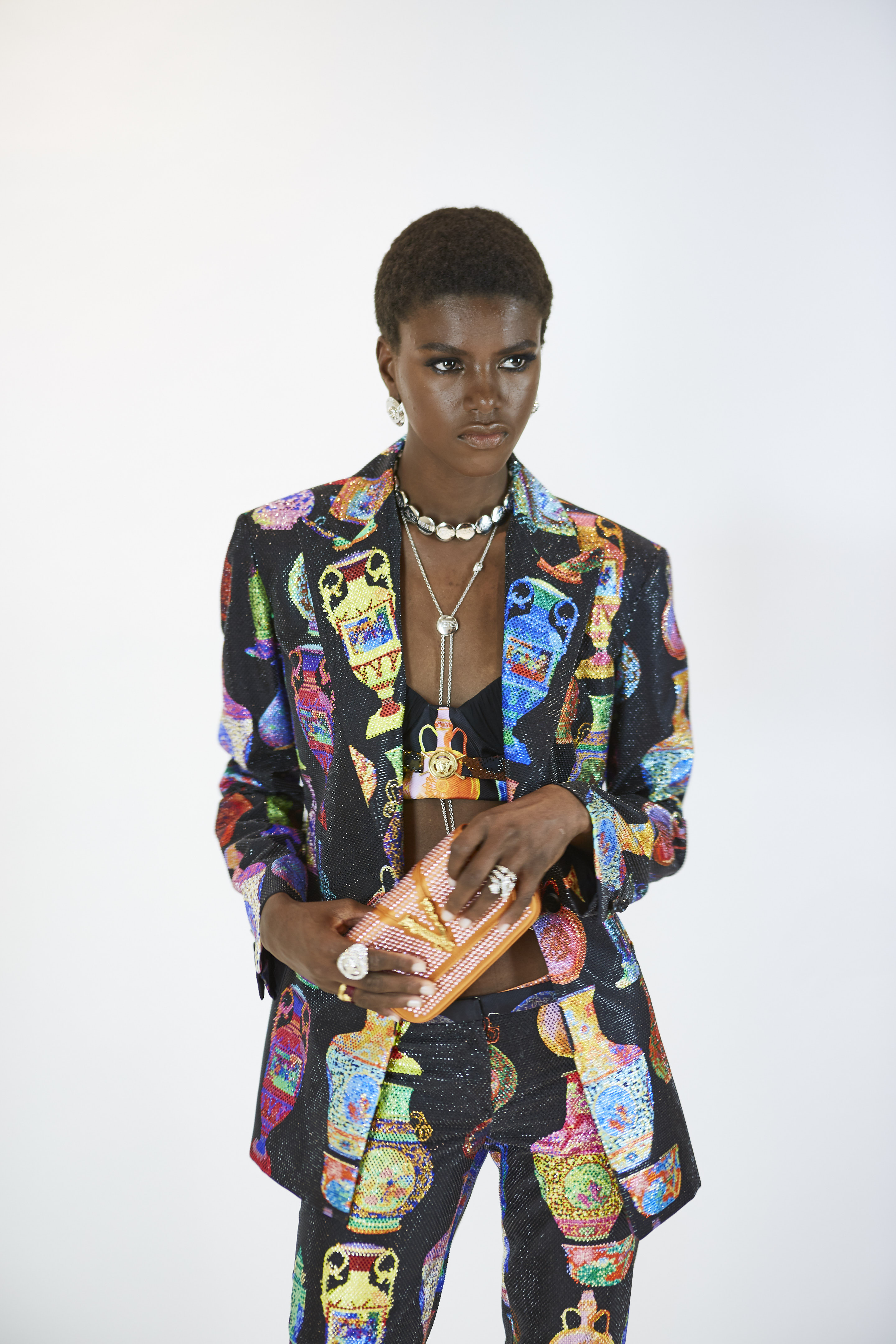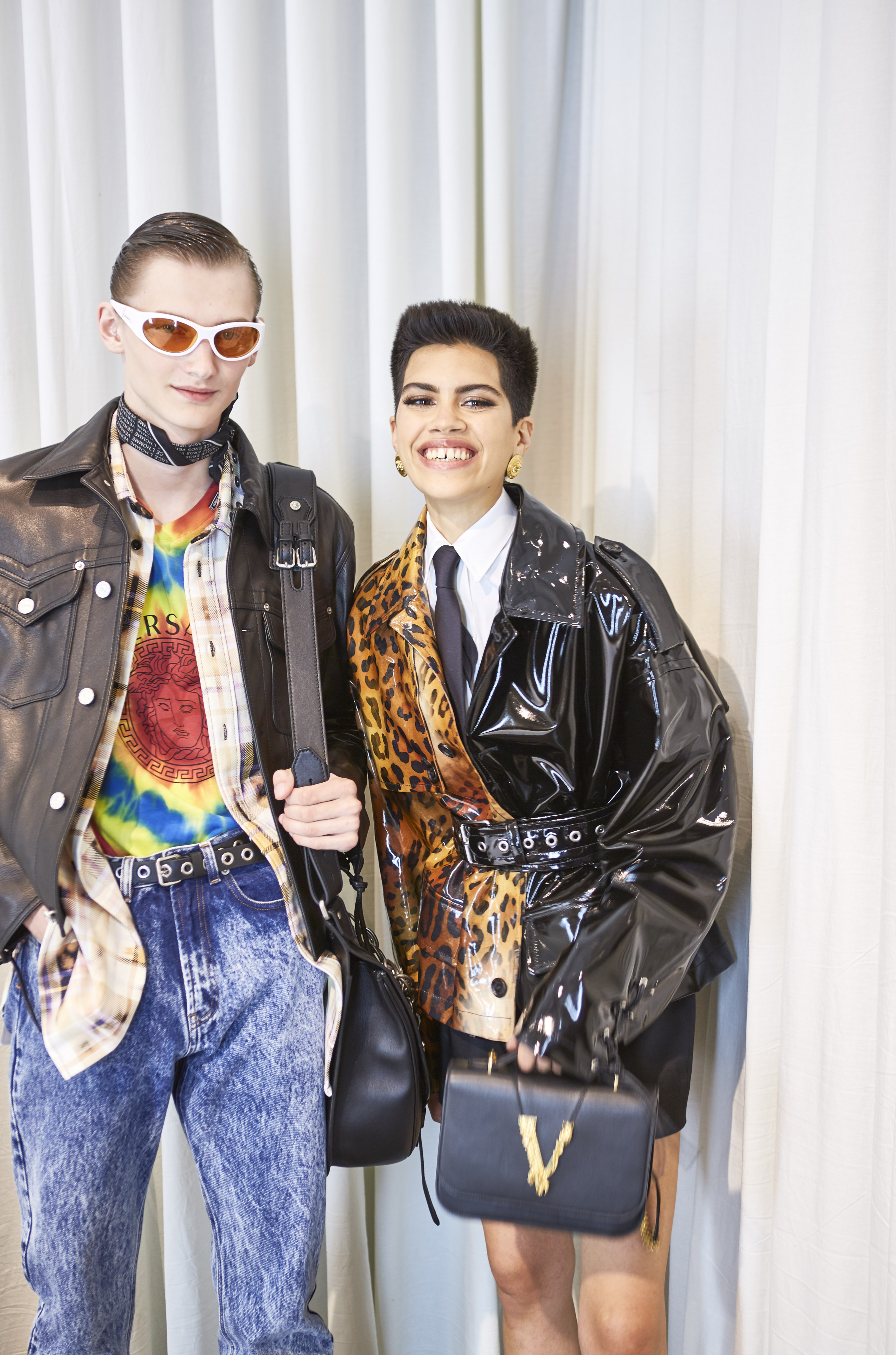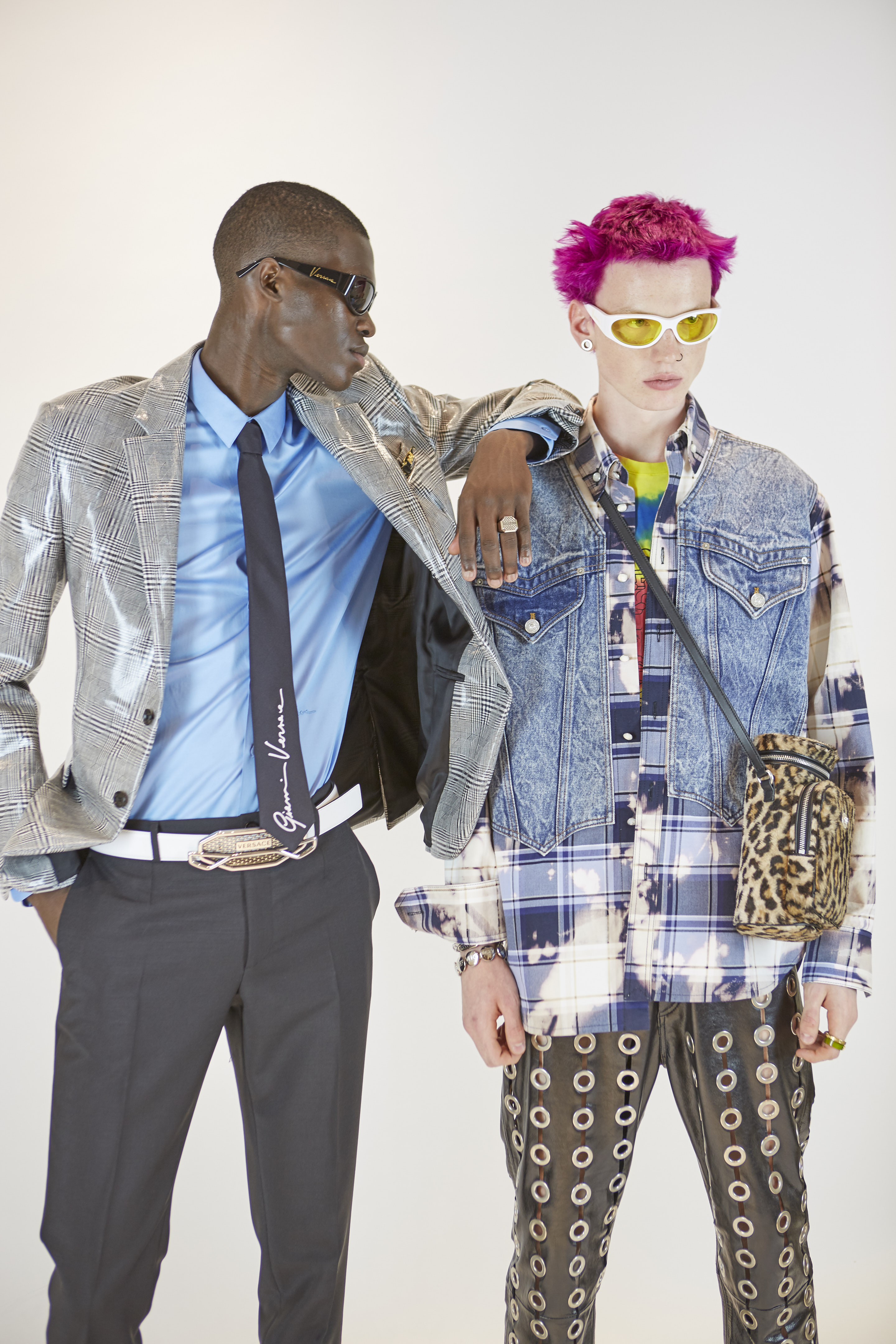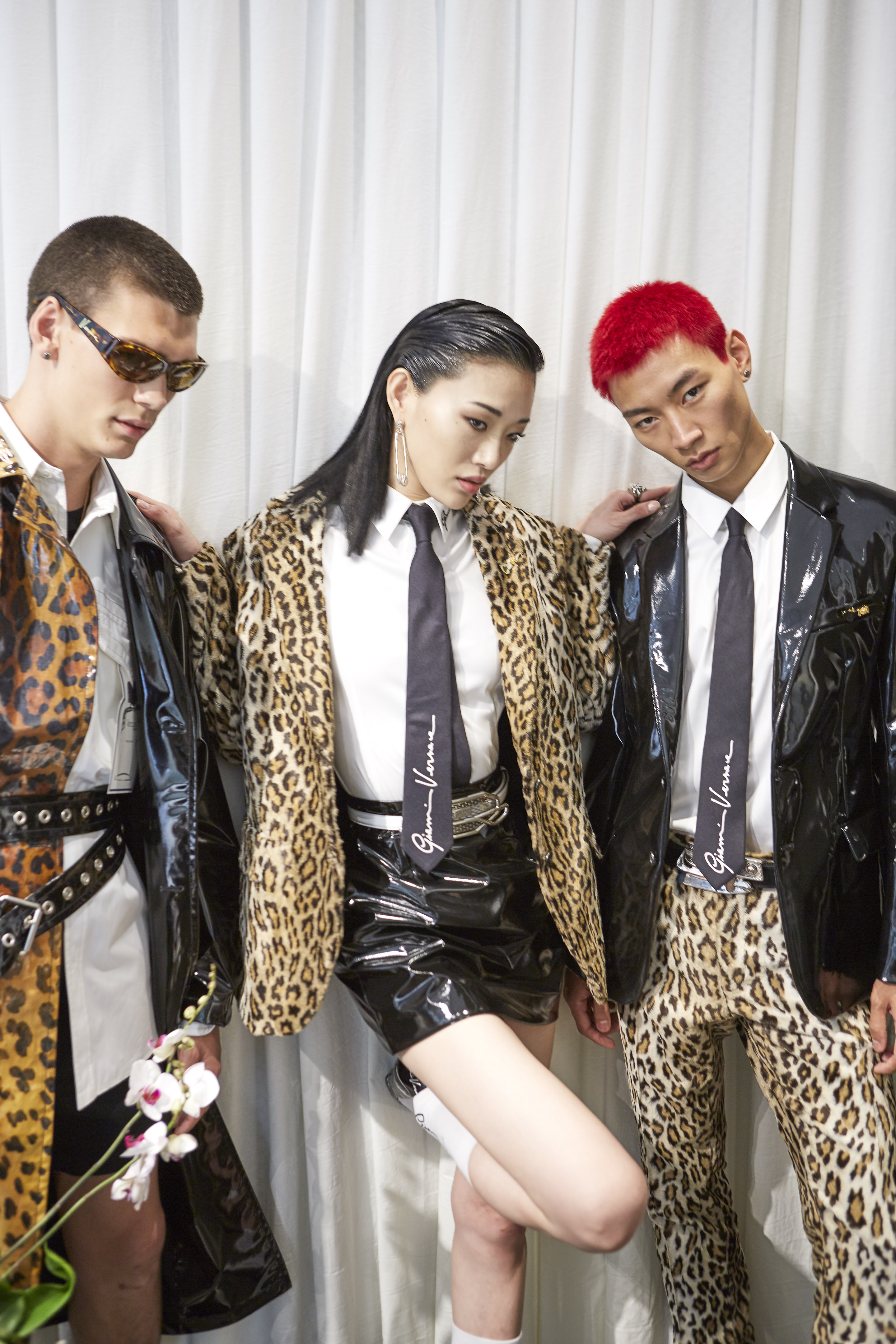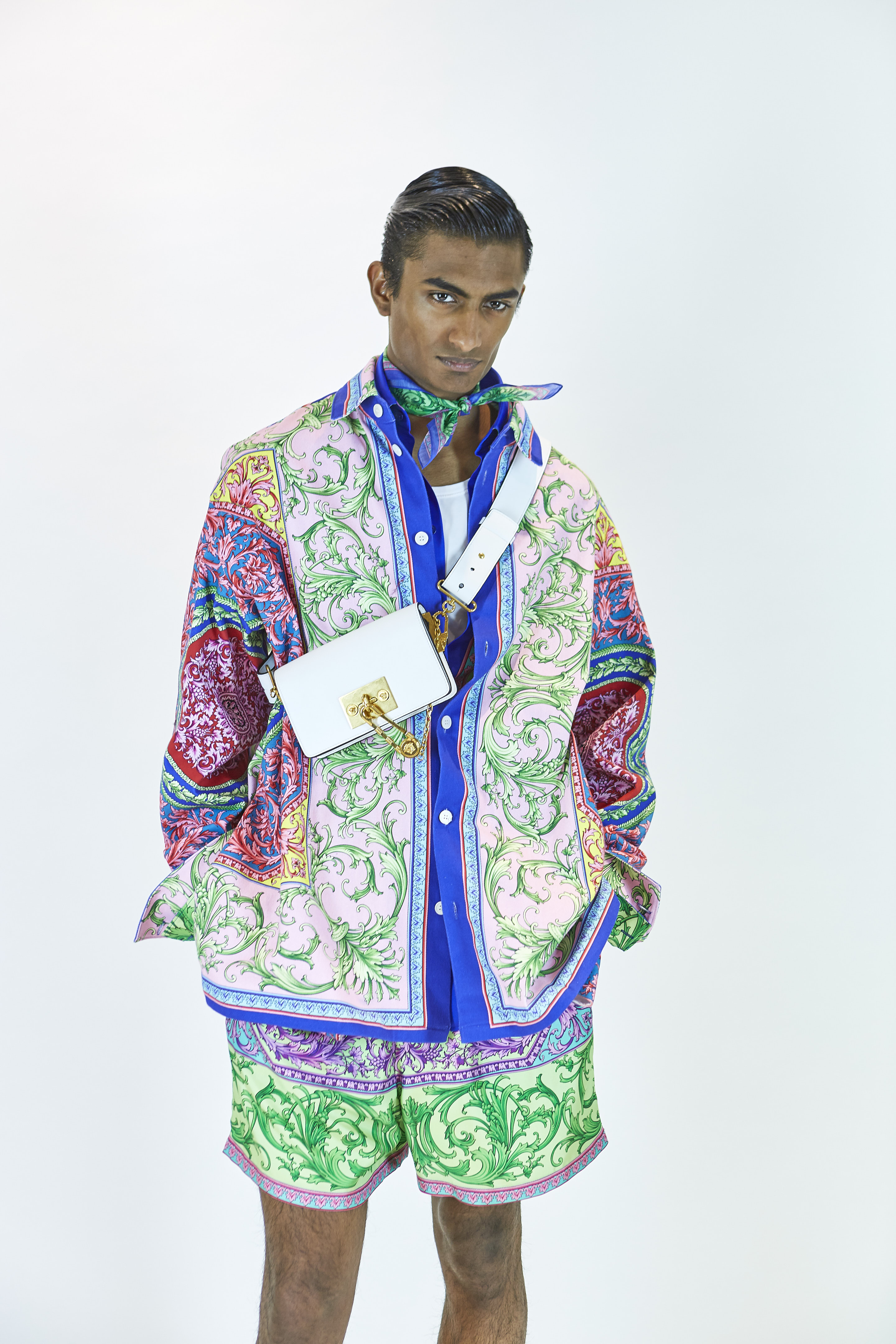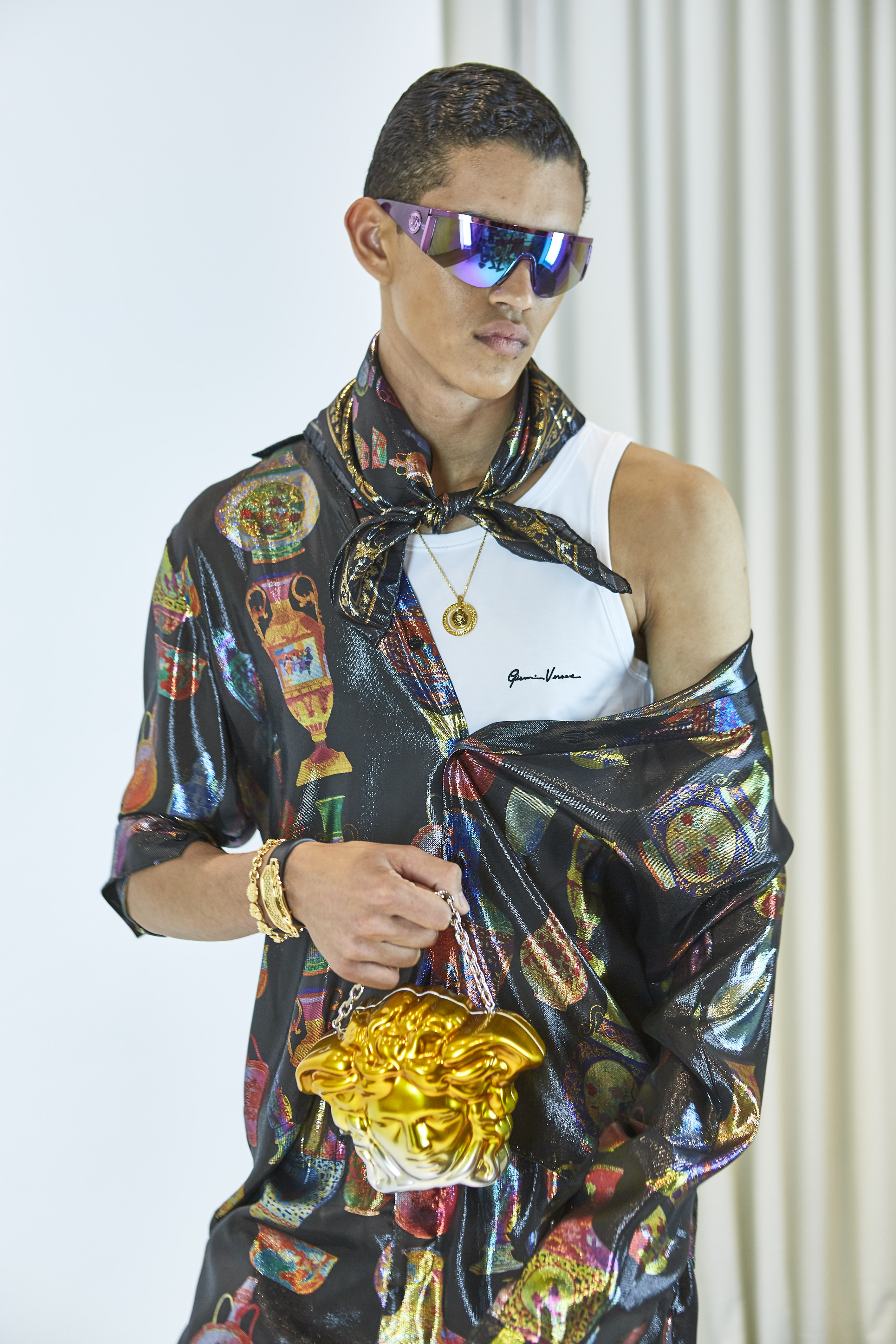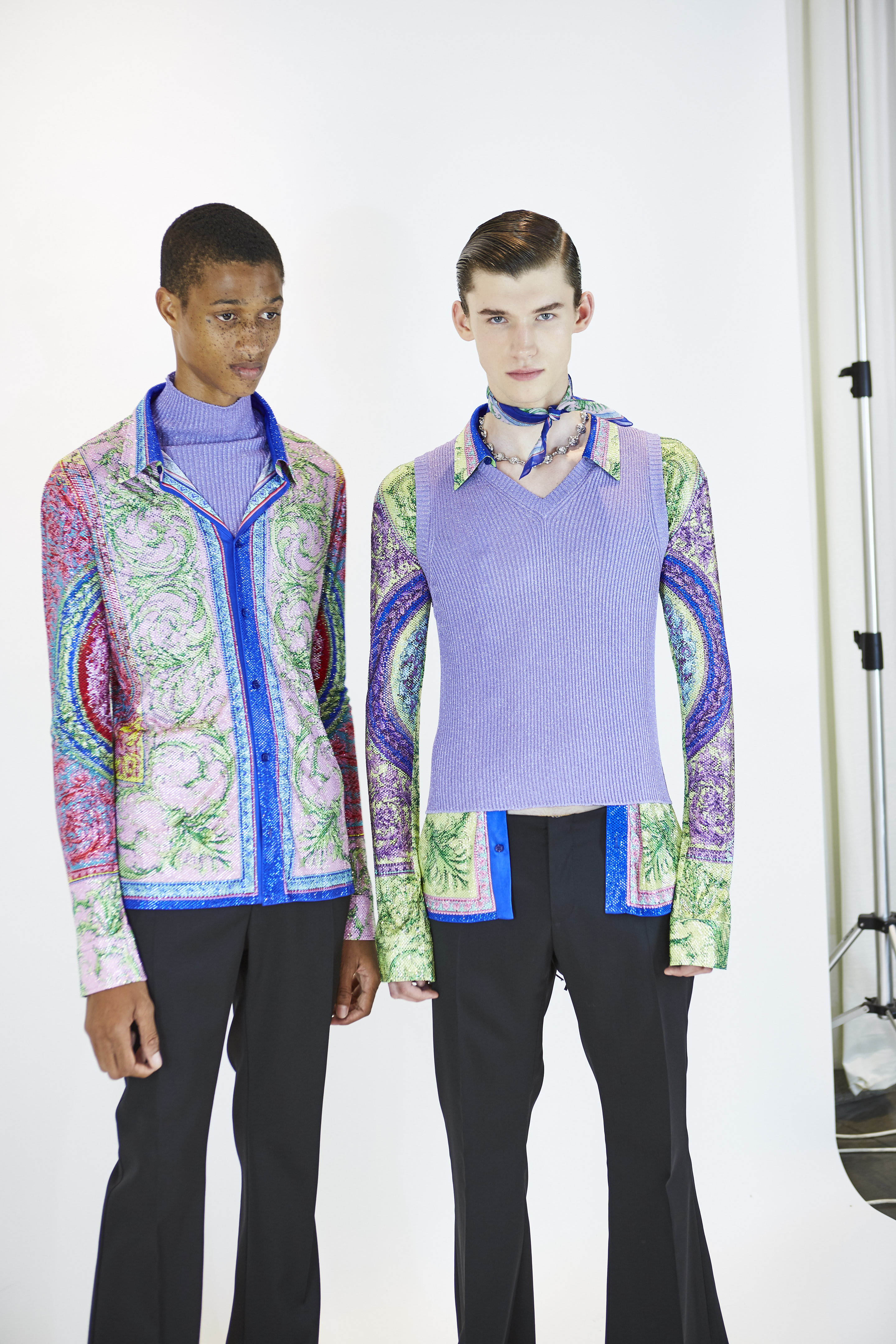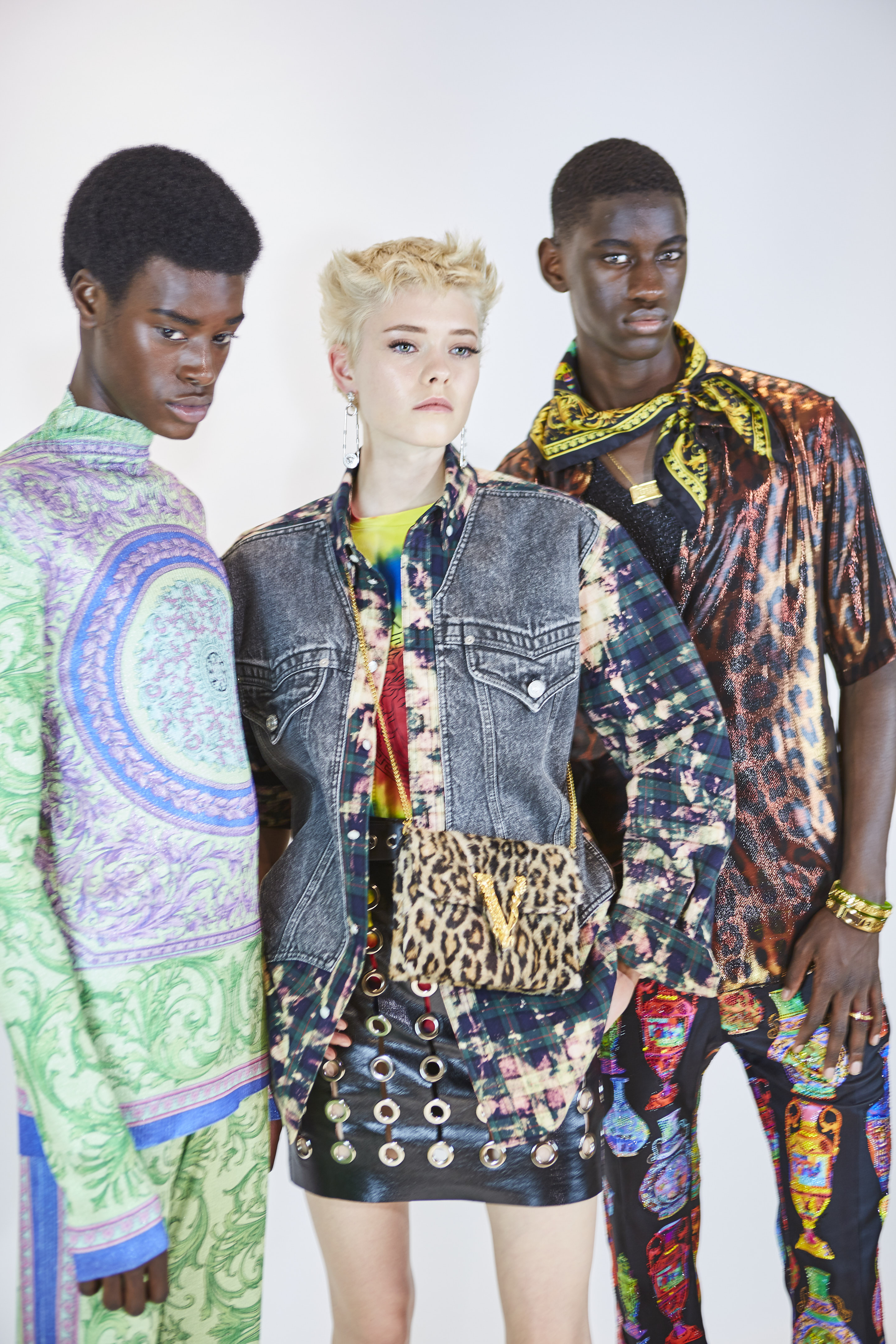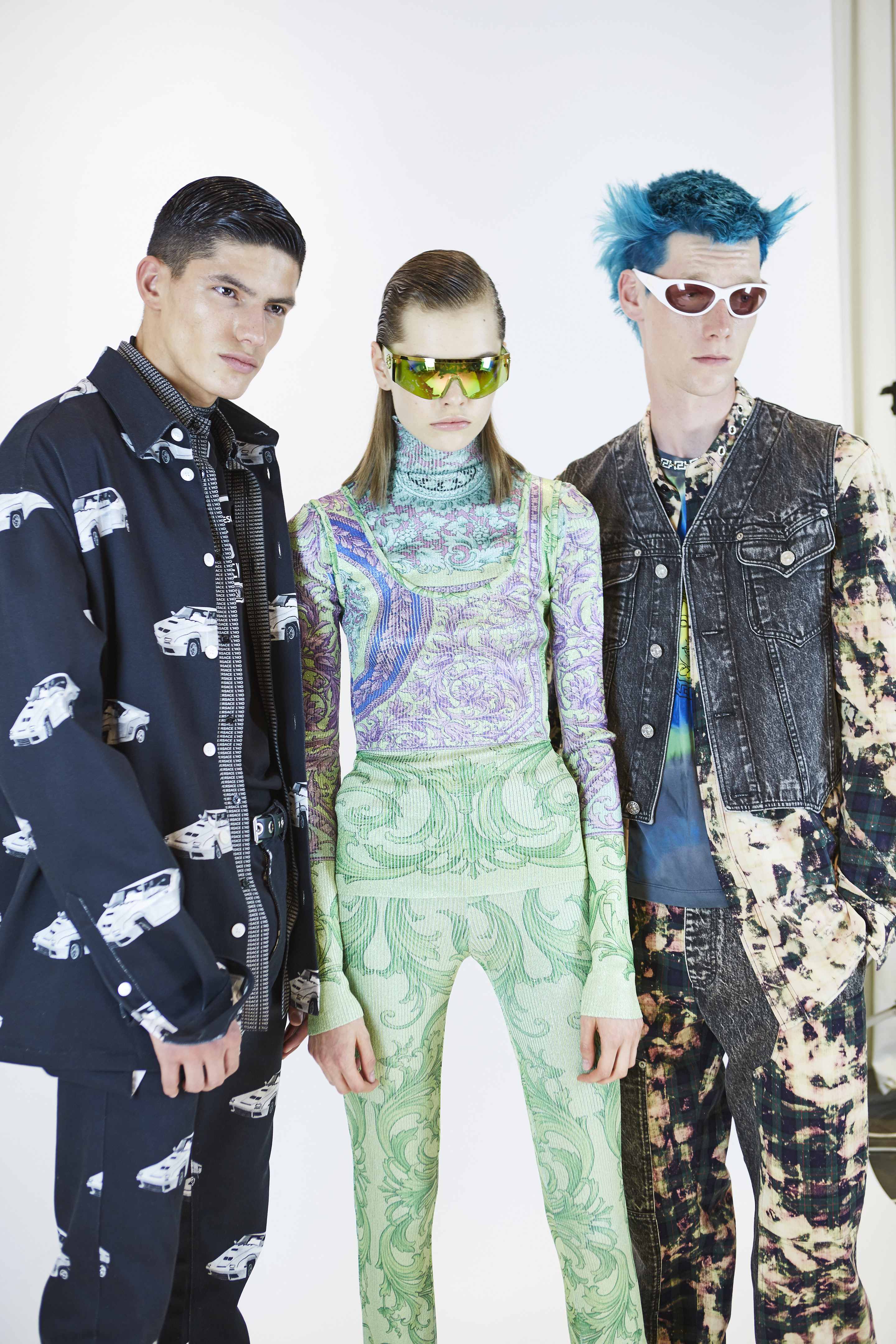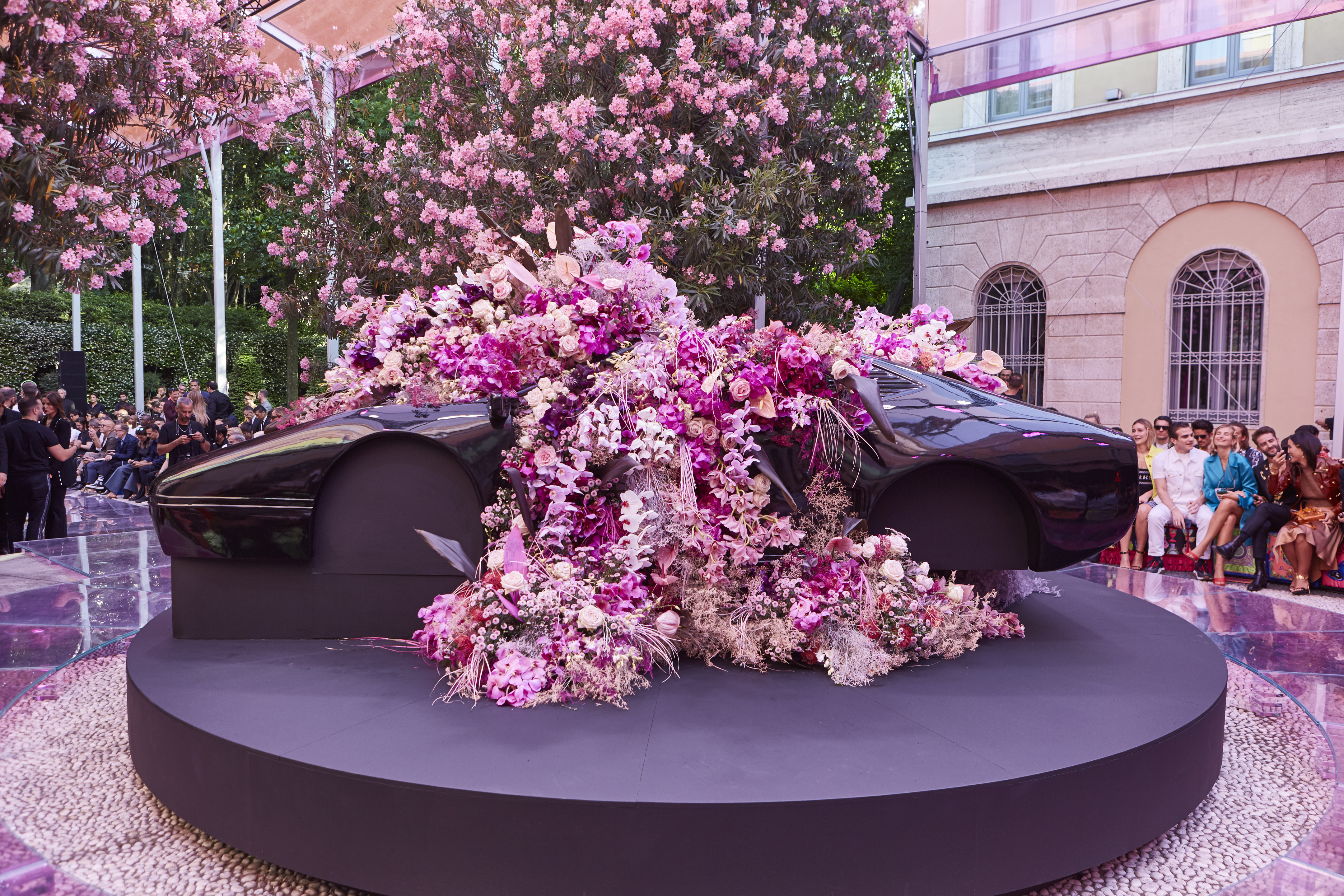 This article originally appeared on i-D IT.