tyler, the creator's 'igor' and everything else you need to hear today
Let our playlist be your gui-De to this week's new music.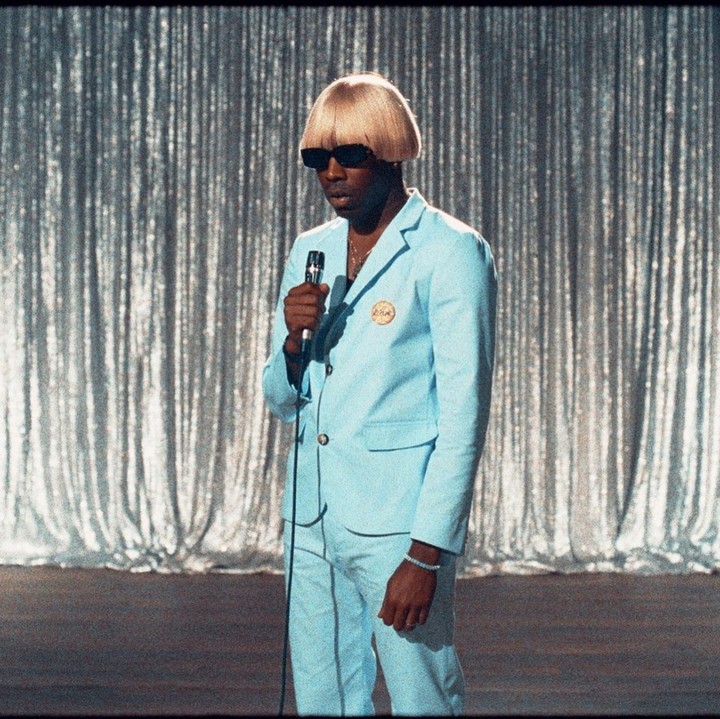 "This is not Bastard," Tyler, The Creator told fans shortly before sharing his fifth album late last night. "This is not Goblin. This is not Wolf. This is not Cherry Bomb. This is not Flower Boy. This is IGOR." Diving into the record, nobody had much to go on. Aside from a handful of teasers, it was all kept pretty hush hush. We knew nothing of the levels of emotional honesty. Nothing about the features from Frank Ocean, Kanye, King Krule, A$AP Rocky and Pharrell.

"Don't go into this expecting a rap album," Tyler continued. "Don't go into this expecting any album. Just go, jump into it. I believe the first listen works best all the way through. No skips. Front to back. No distractions either. No checking your phone no watching TV no holding convo, full attention towards the sounds where you can form your own opinions and feelings towards the album. Some go on walks, some drive, some lay in bed and sponge it all up. Whatever it is you choose, fully indulge. With volume. Stank you smelly mucho." Well OK, then.
While we're not usually fans of being told what to do, Tyler's listening directions make the 12-tracker all the more pleasurable. So much so that IGOR track Puppet opens this week's BEST NEW MUSIC playlist, unexpected Kanye feature and all.
Good news: it also happens to be release day for Slowthai's Skepta-featuring incendiary debut album Nothing Great About Britain. Out on Method Records, the Northampton rapper turns his punk dial way up across 17 brilliantly clever and very funny tracks inspired by the divided state of our nation. Not even the Queen is safe from the man born Tyron Frampton and his confrontational wit.
Carly Rae Jepsen's album is out today too, so we stuck the Popeye movie-referencing Everything He Needs in the playlist too. "It's an interpolation of a Shelley Duvall song He Needs Me from the 1980 Popeye movie," Carly told i-D the other day. "We fell upon the creepy beauty and simplicity of the hook and tried to funk it up." When it looked unlikely they'd be able to clear the sample with Disney, Carly came up with an unconventional plan. "I went to Disneyland and I made a fake contract that said, 'He Needs Me'. Then I went in line with Mickey Mouse, made the guy sign it and then I sent it to all the Disney publishing people and was like, 'The big boss said it was okay!'" she laughs. "Somehow, a week before the album was meant to be turned in, we got approval.""

Want more? Yoshi, that 16-year-old Japanese street style kid you follow on Instagram, announced his pivot into music today with the release of his debut album, SEX IS LIFE. Charli XCX and Lizzo teamed up on a proper bop called Blame It On Your Love. Lana Del Rey tries to keep fans sweet with covers while she finishes up the long-awaited Norman Fucking Rockwell. Lagos legend Santi dropped Mandy & The Jungle. Erika de Casier shook Copenhagen with her debut album Essentials. Plus there's good shit from City Girls, Raveena, Kelly Moran, Slipknot, Barny Fletcher and more.
Go on, sponge it all up.