guess who knocked gisele off the top spot as 2017's highest earning model?
Not a single black model made the top earning list.
|
22 November 2017, 1:09pm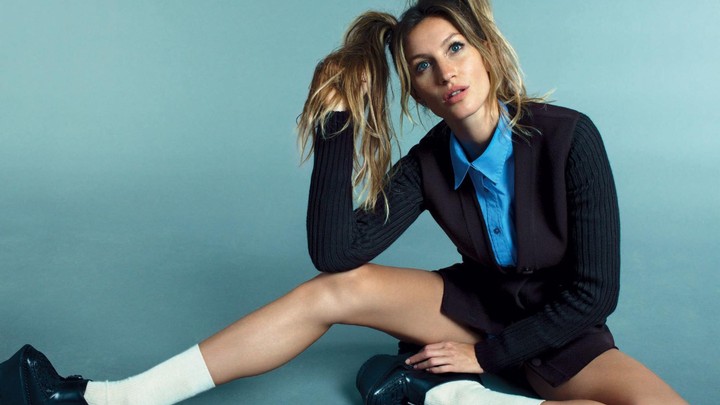 Photography Emma Summerton. Styling Edward Enninful
Kendall Jenner is now the highest paid model in the world, earning $22 million USD this year according to Forbes. Soz just had to rip that band aid off real quick. Despite 2017 not being the dreamiest year of PR for her (let's not forget the Pepsi debacle and the awful "vintage" T-shirts), she's still racked up $22 million USD — although it's a fraction of what her little sister Kylie pulled in — her company is on track to be worth an eye watering $1 billion USD by 2022.
But back to Kendall. The model ousted previous highest earner Gisele Bündchen from her diamond throne, with the latter only taking home $17.5 USD million. Meanwhile, twitter queen Chrissy Teigen is out here proving that a sense of humour gets you a long way, and by that I mean $13.5 million USD. Here's the full list:
1. Kendall Jenner, $22 million USD
2. Gisele Bündchen, $17.5 million USD
3. Chrissy Teigen, $13.5 million USD
4. Adriana Lima, $10.5 million USD
5. Gigi Hadid, $9.5 million USD
5. Rosie Huntington-Whiteley, $9.5 million USD
7. Karlie Kloss, $9 million USD
8. Liu Wen, $6.5 million USD
9. Bella Hadid, $6 million USD
10. Ashley Graham, $5.5 million USD
The list is depressingly still overwhelmingly white and predominantly very thin, apart from Chinese beauty Liu Wen and US size 14 stunner Ashley Graham. There are no black models on the list, not even 2017's breakout model and i-D cover star Adwoa Aboah, who also graced the cover of Edward Enninful's first British Vogue cover. Here's hoping 2018 sees a more diverse line up of power players.
This article originally appeared on i-D UK.