australia said yes! <3
The results of the marriage survey are in, and the country's answer is ringing out loud and clear: legalise queer marriage now.
|
15 November 2017, 10:23am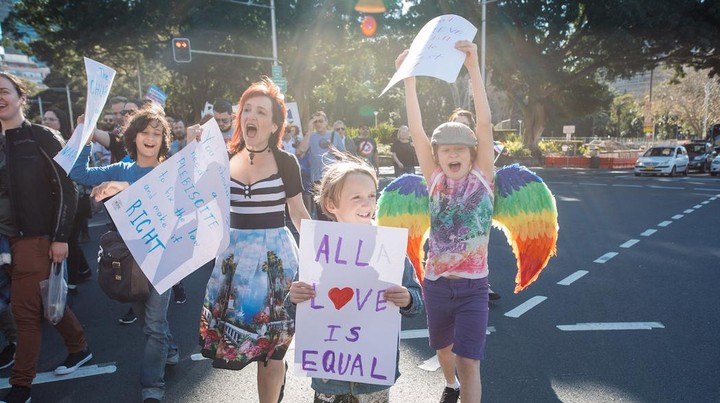 Photography Sean Foster, via VICE
This article was originally published by i-D AU/NZ.
Australia has heard the results of the costly, exhausting queer marriage postal survey, with the country overwhelmingly voting in favour of changing the Marriage Act to legalise queer marriages.
The final count saw 7,817,247 people voting Yes, or 61.6 percent of voters. Just 38.4 percent of participants voted No. For a little schadenfreude, consider that yesterday, Tony Abbott boasted that if his cause were to claim just 40 percent of the vote, No campaigners could claim a "moral victory." They've wound up with a literal and moral loss.
It was the ACT that counted the highest Yes vote, with a clean 74 percent of the population voting to legalise queer marriage. The final national participation rate was heartening, with an impressive 79.5 percent of eligible voters posting their ballots — that's a better ratio than both Brexit and the US Presidential election's participation rate. Every single state and territory counted a majority Yes vote.
In an address following the announcement, Prime Minister Malcolm Turnbull said Australia "voted yes for fairness, commitment, love." He continued, "It is unequivocal, it is overwhelming. And now it is up to us, here in the parliament of Australia, to get on with it — to get on with the job the Australian people have tasked us to do, and get this done this year, before Christmas. That must be our commitment." Hear, hear.