selfies from the inside - a new zine is documenting the lives of young prisoners
The reality of life for Britain's young prisoners will be exposed in a photo zine published later this year, at a time when violence, understaffing and budget cuts have created a crisis so urgent that it's been suggested the army might be sent into jails.
|
01 November 2017, 8:30am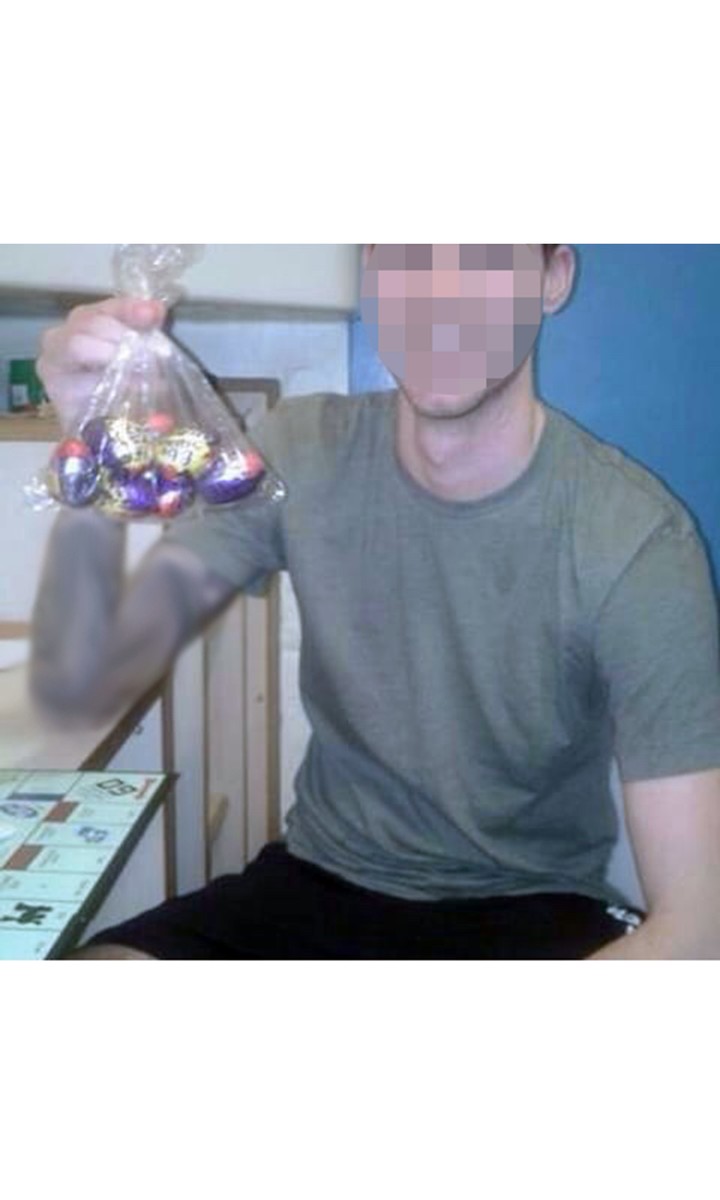 Compiled by V.BLOCC, the south London photography and print house that produced the Wavey Garms book earlier this year, THE WING reveals the day to day life for young people (largely young men) who live behind bars. The zine consists of photos taken on contraband phones, sent to them from the inside. These pictures aren't selfies, they're images documenting everything about life for young prisoners: from the fashion within prison walls -- think Nike sliders, Rolex watches, Louis Vuitton trainers -- to violence and drugs.
Henry V.BLOCC -- one of the zine's producers -- says this documentation and desire to share images/videos with others is a phenomenon very specific to the new generation of prisoners. Needing regular digital communication with friends on the outside -- across lots of different platforms -- as well wanting to keep up the fashion and lifestyle they had when they were free, is a relatively new thing. "Some 45-year-old commercial burglar doesn't give a fuck about the internet," he explains. "But for a 20-year-old goon, a smartphone is the must-have prison accessory, and the link to the outside world. If I'm 35-year-old Terry from Birmingham, I don't care about Facebook, I just want to eat Pot Noodle and chat to my bird."
This way of life inside comes at a time of crisis for UK prisons, inmates, staff and even the buildings themselves. This summer, Ministry of Justice statistics revealed the extent of this, saying that prisons could be effectively full-to-capacity within just four years, and the number of inmates is predicted to hit a historic high. The MoJ warned there was a possibility the number of people imprisoned could hit 91,800 by June 2021. There are currently places for just 87,053 prisoners in jails -- the so-called 'operational capacity'. Surges in numbers and mass crowing could lead to an increase in the already high level of violence and self harm and a rise in attacks on guards. The MoJ cites cuts in the numbers of officers -- as well as easier access to legal highs (e.g. spice and black mamba), and an increase in 'gang culture' -- as being behind these changes.
It's not all doom and gloom though. The rise of the smartphone in jails means that young people can share messages immediately and privately -- letters can easily be screened and take days/weeks to exchange, while Whatsapp is instant and encrypted -- as well as giving the ability to share images. It's entertainment and simply a boredom avoidance tool, as well as something that can be used to maintain status and style kudos with others on the outside. "It's just gas isn't it?" says Henry. "And the same way as it is on the outside, people see other people doing stuff and want to do better. Sharing pictures is like saying, 'I'm looking good, I'm doing well.'"
"People in normal life constantly update people with their pointless bullshit on social media, so why would people in jail be any different? The same rules still apply, the same sense of boredom prevails, and the desire to put across a perfect life regardless of the reality. People don't use social media to show their insecurities, it's about bragging, status and one-upmanship, regardless of whether you're in jail or a normal, 9-5 person."
"People in normal life constantly update people with their pointless bullshit on social media, so why would people in jail be any different?
Collecting these images started when Henry was chatting to people he knew on the inside, and realised they were maintaining lives similar to the ones they lived before incarceration. "For whatever reason, plenty of people around me have been to jail for one thing or another recently," he says. "From stealing a sandwich and getting recalled, to possession of a submachine gun, to convoluted conspiracy cases for graffiti writers. Last year a good mate of mine got a few years for what I can only describe as a stupid move."
This meant that communicating with those inside became more frequent, and it became apparent that digital had overtaken analogue. "Writing letters to your mates in jail is important, it's their link to the outside world, keeps them updated on stories and gossip, and they don't feel forgotten about," Henry says. "But -- anyone who's ever written to people in jail will tell you this, and if they don't they're lying -- keeping on top of letter-writing is surprisingly difficult. What prompted me to make this zine was the ridiculous fact that I can chat to my pal on Whatsapp more or less any time of the day, which is a lot quicker and a lot more fun than 'jail mail'."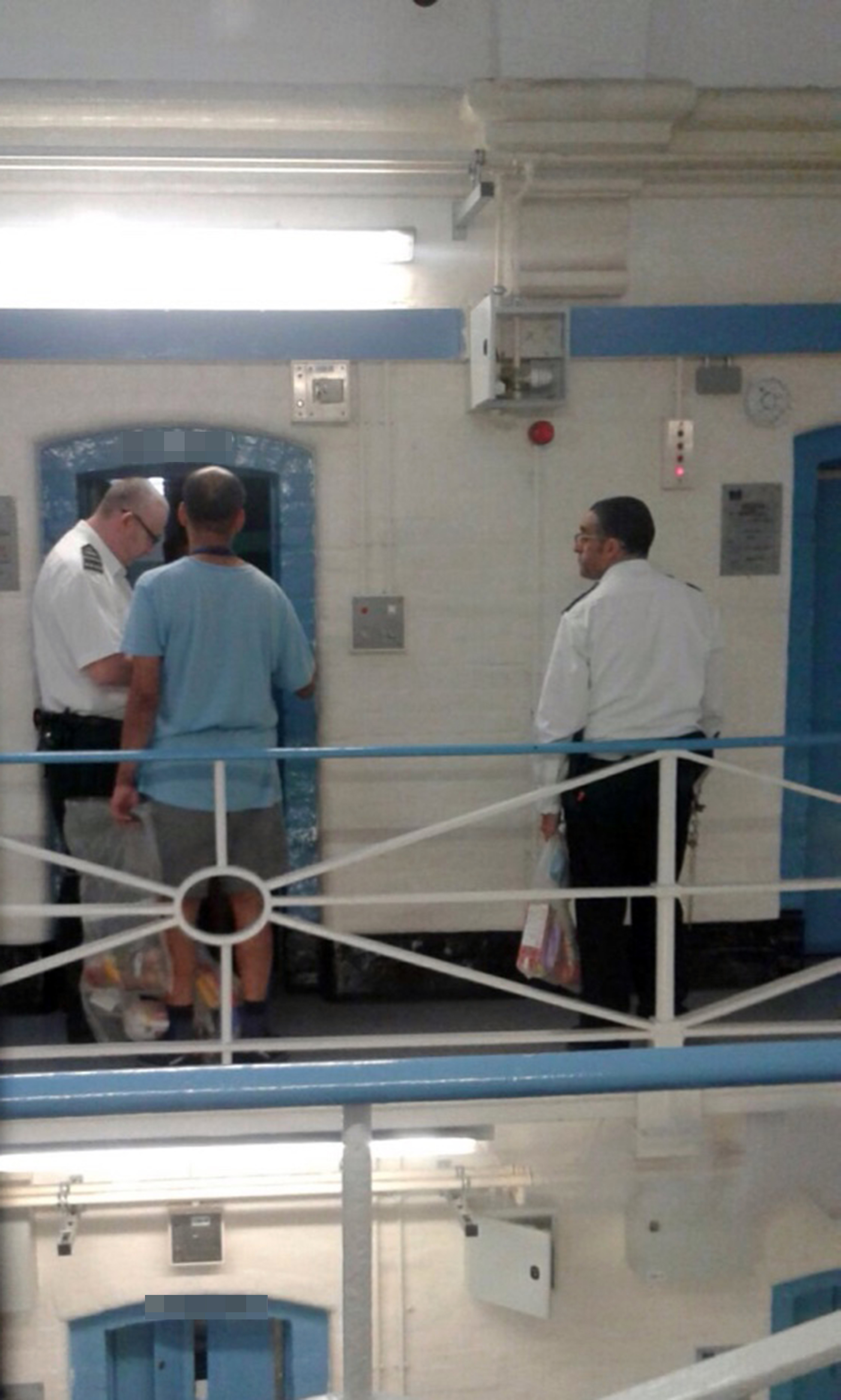 He was joking with a mate about what sliders he wore on the wing -- whether they were anything less than Armani Exchange. "He sent me back a jokes selfie of him talking on his Nike slider, and said he left the Gucci's at home because 'I don't trust the nitty's on the wing,'" Henry laughs. "Since then I've been sent tons of photos and videos from that lot. From showing off Rolex watches and Louis Vuitton trainers, to spice heads passing out, people getting horrible beatings for not paying their debts on time, dons in the shower, homemade body armour...I'm not saying this shit is funny, they're just all part of UK prison life."
The result is a collection of screenshots of text conversations with inmates, and candid, rough images -- exactly like the ones we all share with our mates, but with the faces pixelated out -- of everything from Calvin Klein underwear, shopping lists, takeaway food and branded chocolate, to high-end sliders, sneakers and drugs.
The text conversations Henry has with those inside also demonstrate the reality of life there. One talks about the luxuries he misses from the outside – "Miss a nice Monc[ler] and a sunbed tho!" – while another flaunts the fact that he can get whatever food he wants, despite prison rules: "Got me on basic, but I'm eating kebabs...fuck the basic!"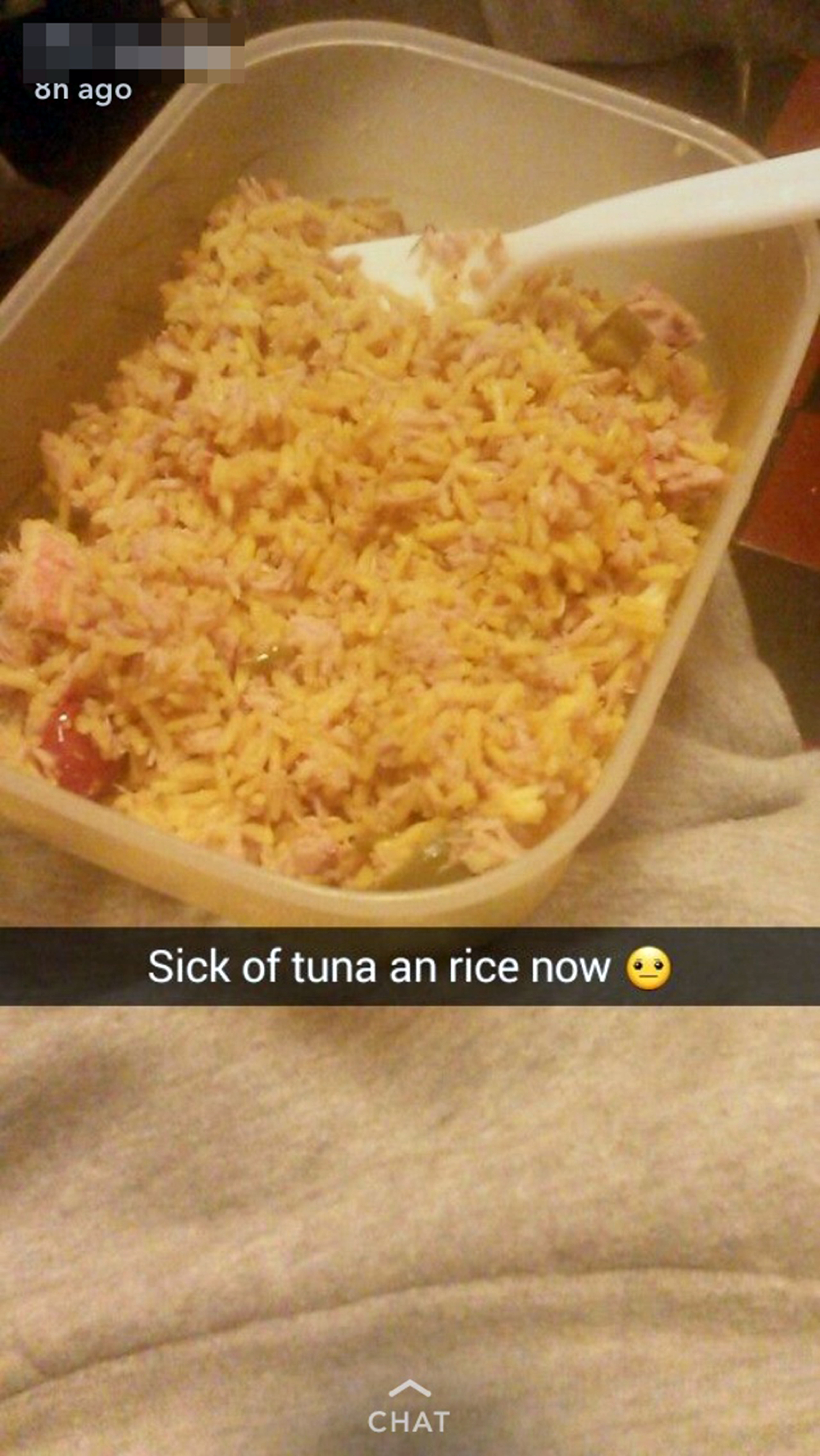 Henry says the sheer boredom of being inside, and the need to keep busy and entertained (especially for younger people who grew up with the internet, smartphones and social media) is something that most people don't know or talk about: "That's why I'm doing the zine. Life goes on, people still wanna catch jokes."
In fact -- despite the damning statistics that came out earlier this year -- Henry thinks it seems everyday life might have got better inside since smartphone became more prevalent: "It would be painfully boring without it."
Inmates are able to quickly and easily replace the normal social face-to-face interactions they would be having with their social group with electronic ones; people on the outside send in gossip and group snaps of mates together. "It shows you're not forgotten about too," says Henry. "For example, when graffers go inside people graffiti for them, to show them that they're remembered."
Other technology has changed things too. Drones, for example, "were a game changer" according to Henry. There's a broken window at a certain prison (it will remain anonymous here), which has been there for years, and now it's accessible via drone. This symptom of the crumbling prison infrastructure has presented new opportunities since the development of innovative tech: everything from fast food to Class A's can be smuggled through gaps like this, with the use of drones. V. BLOCC have seen MacDonalds binges, coke parties and people weighing out Spice, all posted on Snapchat, and made possible by drone delivery.
"Obviously there's plenty of people on social media accounts who are in jail, but seeing selfies of a load of goons in the yard doesn't interest me very much. I'd rather a screenshot of someone billing a zoot while they're charging their other iPhone on the side."
There are images that haven't made it into THE WING, of course."The people sending things that are just jokes between us -- they're not in there," says Henry. "And I'm not really showing the violence. Violence in there is fucked, and it's not really news to anyone. Obviously there's plenty of people on social media accounts who are in jail, but seeing selfies of a load of goons in the yard doesn't interest me very much. I'd rather a screenshot of someone billing a zoot while they're charging their other iPhone on the side." It's this unlikely luxury and humour that the zine is trying to capture.
V. BLOCC will be holding a launch party at their independent book/zine shop in Peckham later in the year. "For the launch I'm gonna serve the same shit juice they get in jail," says Henry. "Keep it in theme." Among the projects next in their pipeline are zines about French graffiti writer & artist RAP UV, a book of Marseille photographs, and a zine about the IRA – around 60 photos of armed IRA members.
V. BLOCC website here and Insta: @v.blocc