photographer daisy walker is tackling abuse in fashion
Her new initiative Women in Fashion is an activist platform for confronting issues of gender, diversity, and malpractice in the industry.
|
28 November 2017, 4:04pm
Photography Daisy Walker
Daisy Walker became a fashion photographer because she was tired of having no say in how her body was perceived. She wanted to disrupt mainstream representations of women in fashion and fashion advertising. And so, when she became aware of the industry's gender inequality, abuse of worker's rights, and lack of diversity, she set up her own platform, Women in Fashion, to do something about it. Here, the British photographer-turned-activist shares her story.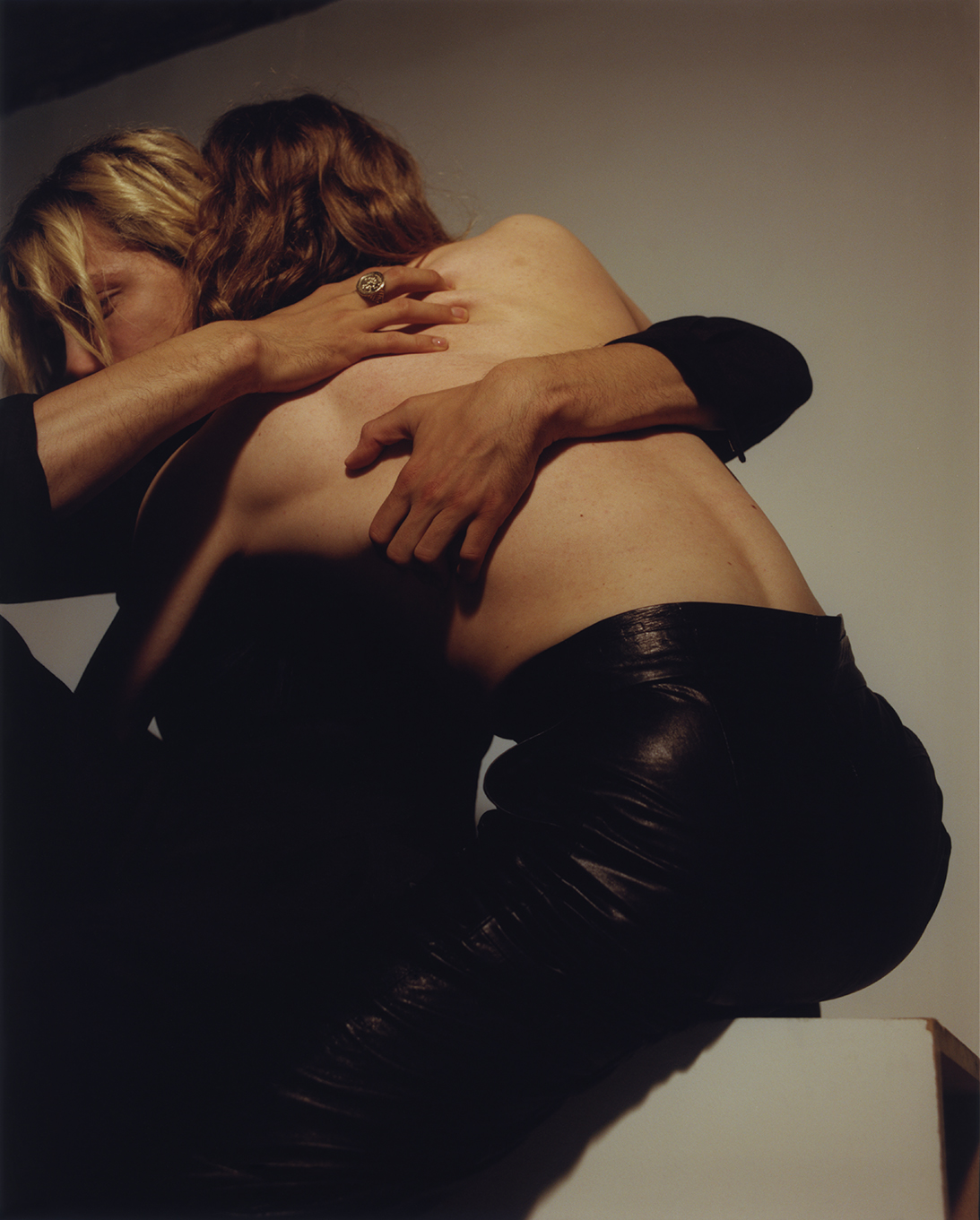 As a young woman, I've always been aware of the profound effect fashion and advertising images have on how we view ourselves. Having suffered from an eating disorder in my late teens, I felt as if I'd never had the agency to tell the story of my own body, or any say in how I was perceived. That story was being dictated by someone else, directed by societal expectations imposed by other bodies — corporate ones. The media, billboards, TV, and magazines. And who holds most of the power at these media agencies, the ones commissioning creatives and conceiving ad campaigns? Men. Yep, 69.8% of those working in the top offices of fashion and media companies are men. It's men thinking up these idealized images, despite women making up a large-part of their audience (and making 85% of purchasing decisions).
As a fashion photographer, I am approached by a lot of these male-dominated companies. Where previously I had no agency as a teen, I now finally have the opportunity to narrate an authentic female experience. I'm complicit in the creation of imagery that could potentially reach thousands, and there's a responsibility that comes with that.
Over the years, I've become increasingly aware that the fashion industry has a unique ability to provoke change, doing away with tropes that perpetuate a negative self-image. In an industry that is endlessly churning out content, there in our personal space, omnipresent on all the different channels on our phones — on our Instagram feeds, on Snapchat, Twitter, Facebook — what better place to steer the conversation? That said, it isn't necessarily easy for those wanting to do so.
When I was starting out, shooting backstage at shows, I became aware of just how male-driven and misogynistic fashion can be. I was called a "cunt," and my camera was grabbed by another (male) photographer and thrown across the room. The same photographer accused me of using my gender to get the best shot when I was the only woman present. I was physically harassed and verbally abused. What did the other older male photographers in the room have to say about it? "Just ignore it," and, "He's just like that." But I couldn't ignore it. I was belittled and embarrassed on the basis that my gender made it fair game to subject me to abuse, while other men stood by, allowed to carry on regardless. It wasn't just me though, other women I knew were being treated in the same way. So I designed T-shirts with the slogan "I am your equal" on the back, and handed them out to young photographers — male and female — as a sign of solidarity, and something that said we wouldn't fight each other for the best shot, but help each other get them! It was unifying and created a camaraderie that I hadn't yet experienced in fashion.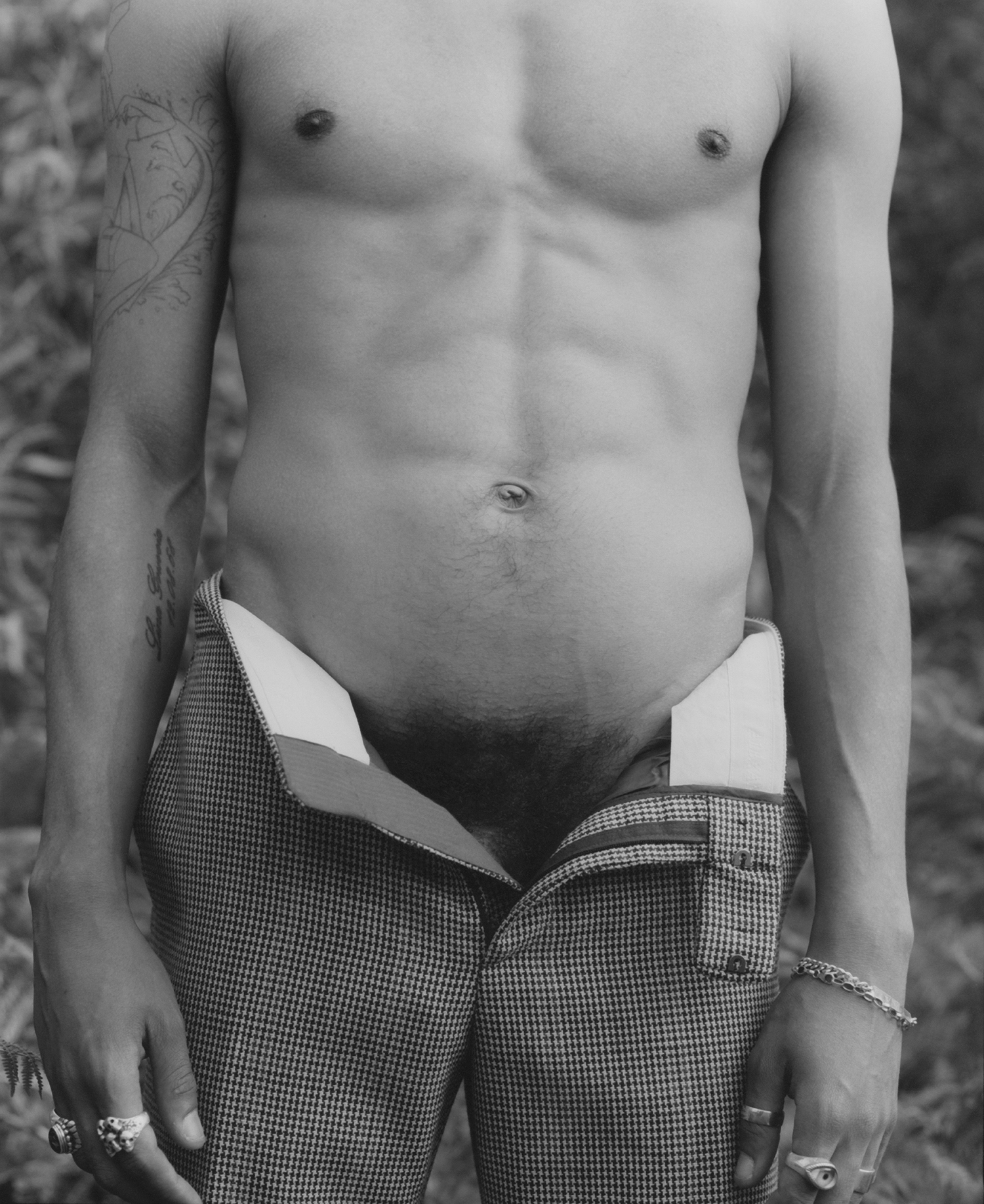 After this, I realized that the only way to change this industry is from the inside out, and that we're more powerful communicating openly about experiences and trying to promote change together. At the time, there was a lot of talk about feminism online, but I couldn't find a space committed to ironing these issues out with other industry people, a space where we could pick up the conversation IRL.
Stylists, models, and photographers have all admitted to being terrified of being thought of as whistleblowers, or complaining in case they were considered difficult and not hired again. How could any change come about in an industry that is so fragmented that it doesn't have a single union, an industry that doesn't take responsibility for the unrepresented individual? I tried to bring us together, online and under one roof.
Two years ago, I hosted the first Women in Fashion event with my friend Lily More — and it was a disaster! Too many people came, and most people felt too intimidated to speak. But it reinforced that there was a hunger for communication and community in an industry often seen as exclusionary.
Two years later and WIF is going strong! We — a mixed bag of buyers, stylists, photographers, models, casting directors, designers, writers, and editors — meet once a month to discuss issues that affect the industry and those it speaks to, and consider ways to enact change. Each session is first come, first serve and capped at 15 people to ensure that it's a safe and open space where every opinion is valid, and every voice is heard.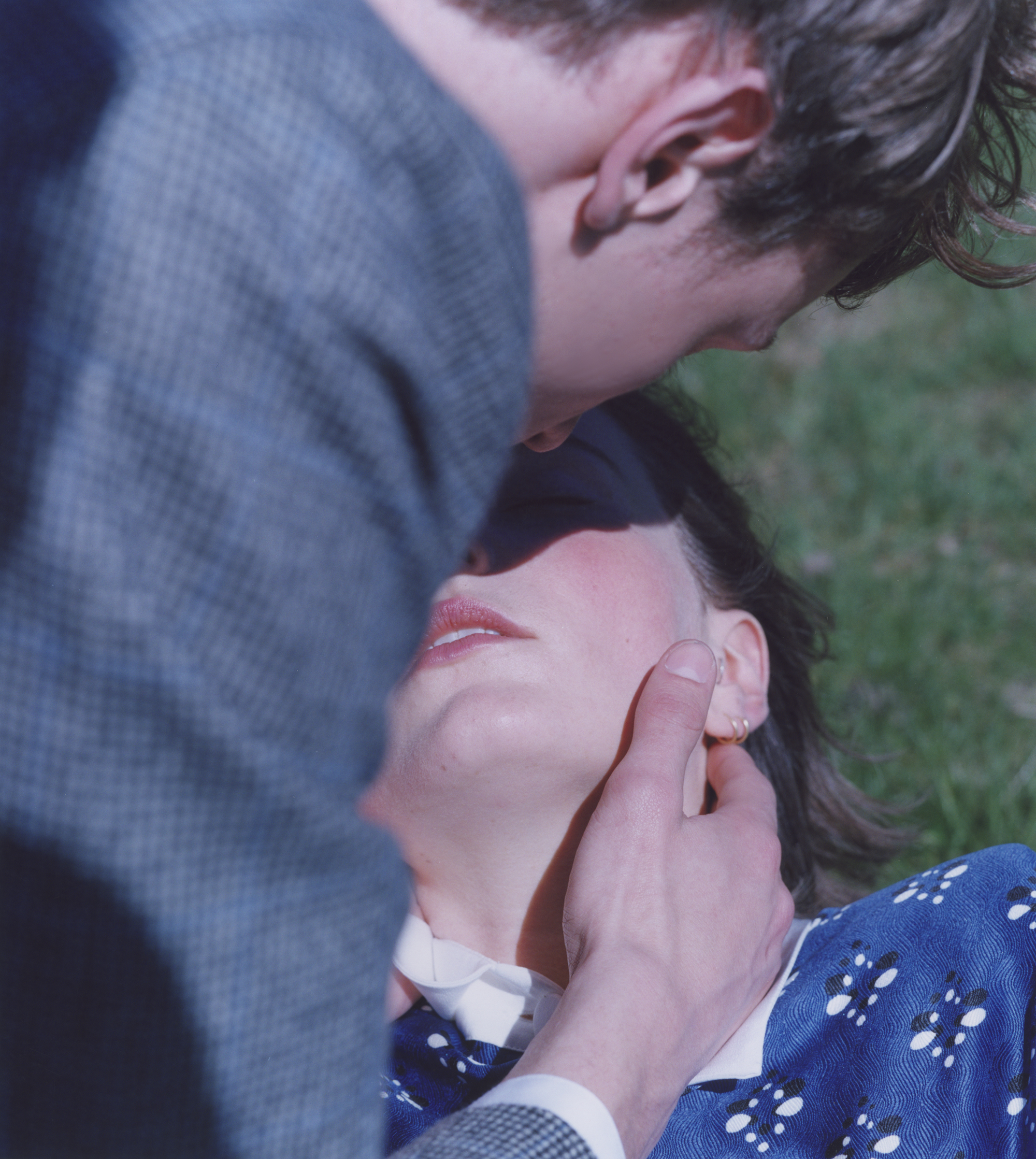 We tackle issues of inequality, malpractice, workers' rights, gender, ethnicity and how to make fashion more representative. We focus on a specific topic each month, and each event is co-hosted by an existing member with experience of the chosen topic. And I have really seen change! We have members from across the industry who have an active role in the creation of imagery and content, including people from leading fashion brands, magazines, PR agencies and booksellers. I'm so excited and optimistic about fashion's future when those steering these companies are also keen to see change.
But you don't have to be inside the industry to make waves. You, as a consumer, are also powerful in the decisions you make on a daily basis. Get informed about the brands and publications you're buying into and the artists you follow. Find out what they stand for. Is their message about body image a positive one or are they merely reinforcing unrealistic ideals of beauty? Are they giving a voice to marginalized identities, or are they complicit in silencing them?
Open up conversations whenever you can and question the society you're feeding into with every purchase and every Instagram like. Question the imagery you are confronted with rather than just accepting it. What kind of message if this drastically Photoshopped image of a woman's body saying to young girls who can never naturally look like that? Listen to those that feel they are not fairly represented by modern beauty standards. Ask yourself what effects this kind of imagery has had on your own body image. It has certainly affected mine.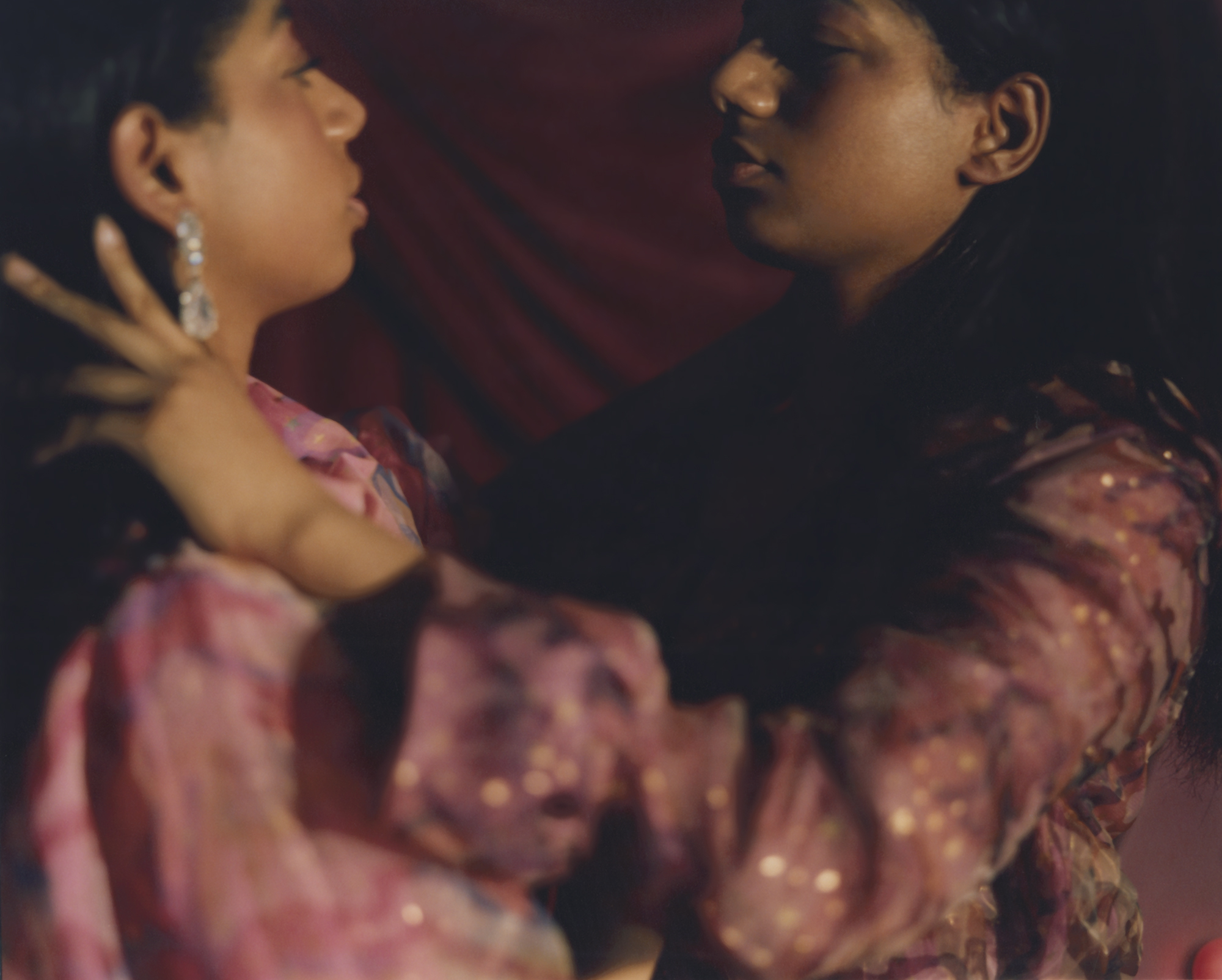 There are remarkable people working in the industry who are fair, open, supportive, generous, and feminist — find them, or better yet, become one yourself! If brands or magazines or individual artists aren't measuring up to your expectations, call them out on social media, boycott them, start an online campaign, create an online petition, write an article, set up a panel discussion; let your voice be heard.
The support network we've created at WIF has been the kind of success I had only dreamed of, but the next step is opening up that conversation to as many people as possible. Our goals for 2018 include larger panel talks, podcasts, and more.
Support and change should not be exclusive. And neither should the image of fashion!