munroe bergdorf criticizes nivea for advertising 'fairer skin' to african women
The model and activist is not happy about a new commercial for skin lightening cream.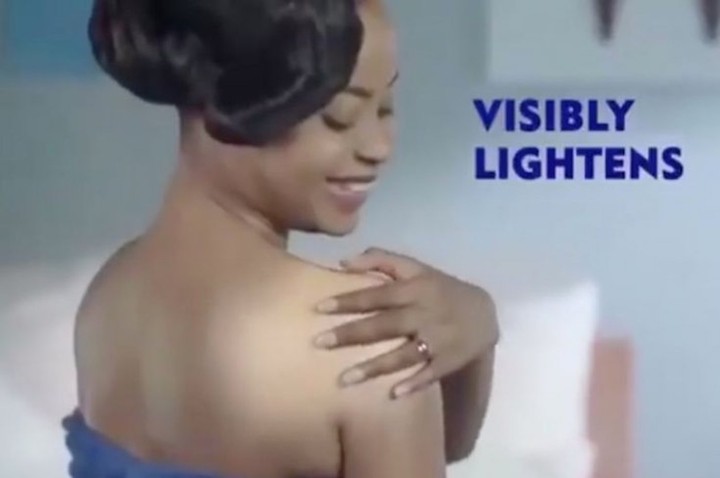 Screenshot via Twitter
After speaking out against L'Oréal in August, Munroe Bergdorf is continuing to challenge the global beauty industry on how it markets to people of color. The model took to Instagram last night to criticize a Nivea ad that is currently airing in Africa. The commercial promotes a "Natural Fairness" body lotion that "visibly lightens" skin. "This is not okay," Munroe wrote, sharing the commercial with her 40K followers. "Perpetuating the notion that fairer skin is more beautiful, more youthful is so damaging and plays into the racist narrative so prevalent in the beauty industry; that whiteness or light skin is the standard that we should all strive for."
Munroe made news this summer when she was dropped as the face of L'Oréal TrueMatch. The company disagreed with a Facebook post she had written in response to the Charlottesville attacks. "Once white people begin to admit their race is the most violent and oppressive force of nature on Earth … then we can talk," Munroe said in the decisive post. She was vocal about how L'Oréal's decision hurt her, prompting much-needed conversations about brands' relationships to social justice.
Now, Munroe is using her platform to push companies to ask how their ads and products psychologically affect people of color. "Advertisers have the power to change this narrative, but campaign after campaign we see it being used worldwide," Munroe wrote last night, making her case for why Nivea's ad was harmful. "Making money out of making people hate themselves is never acceptable. Whitening and lightening creams are not only physically damaging, but also ethically wrong."
Skin lightening creams have been a multibillion dollar industry for a long time, especially in Africa and Asia. In 2011, the World Health Organization estimated that 70% of Nigerian women use skin bleaching products and last year The New York Times profiled Ghanaians who have experienced permanent skin discoloration as a result of using the products. OkayAfrica, an American-based publication focusing on African news and culture, pointed out the long-running hypocrisy of beauty brands that sell skin lightening products. "As we all know, this conversation is not at all new. The same companies which sell skin bleaching products across Africa and Asia are the same ones boosting messages of self-acceptance to consumers in North America — both in attempt to capitalize off perceived consumer trends."
Munroe ended her post last night by asking beauty brands to make people of color feel better about themselves, not worse. "Empowerment is not too much to ask for. ALL black skin is beautiful, no exceptions, so celebrate us as we are instead of asking us to adhere to unattainable and racist ideals."