watch the video for björk's new song about having a cyberspace crush
"Is this excess texting a blessing? Two music nerds obsessing."
|
15 November 2017, 12:52pm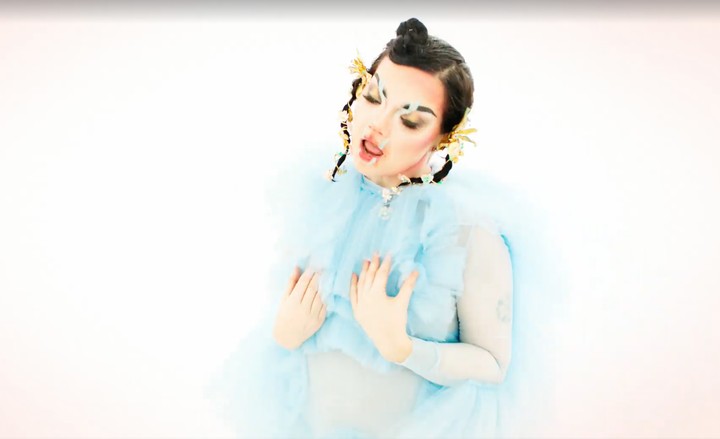 Screenshot via Amazon Music UK.
This article was originally published by i-D UK.
Björk, queen of Iceland, has just released a brand new song for you to close your eyes to and dream about floating around a shimmering cyberspace to.
It's called "Blissing Me" and it's very blissful indeed and features, as one might expect from a song with such a title, Björk's ethereal vocals and a harp. Classic harps meet noughties internet crush vibe. Think sharing a mutual love for some obscure genre with someone you love and trading tunes with said crush on MSN. Seriously though, cop a look:
"Is this excess texting a blessing?
Two music nerds obsessing

He reminds me of the love in me
I'm celebrating on a viral sea
Sending each other MP3s
Falling in love to a song"
Well, she did call this her "Tinder album" after all. There's also an equally heavenly video, where Björk is dressed like the gold embossed goddess she is, and moving about an endless fluorescent white space. Which is presumably the glaring blankness of a Google doc Björk's about to journal all her turbulent emotions on to.
Tagged: