giorgio armani wants to support the creativity of british fashion schools
The legendary Italian fashion maestro talks to i-D about giving students in Britain the chance to design for his Emporio Armani line.
|
13 November 2017, 10:31am
On the Sunday night of London Fashion Week, deep in Wapping's once-industrial Docklands, you could find Italian fashion maestro Giorgio Armani presenting his spring/summer 18 Emporio Armani collection. He might have been far from his Milanese home, but he brought an explosion of colourful Italian pop to the catwalks of London.

He was staging the show in London to coincide with the relaunch of the brand's Bond Street store, and to complete the trinity of London happenings, the brand collaborated with the BFC and three students studying in the UK to create pieces for the collection. Back in June Giorgio Armani set out to find the best and most exciting young talent the country's fashion schools had to put forward, offering a chance to create a piece of outerwear, an accessory and a pair of shoes to be sold in Emporio Armani stores throughout the UK and online. The designs had to bridge the Italian-British divide, sum up the best of each country's fashion legacy.
"London has always been a city rich in ideas, one of the most interesting testing grounds in the contemporary landscape. English fashion is curious, ironic, irreverent: an explosion of invigorating ideas. I would say that English style is free and innovative," Giorgio Armani explains, when asked about what separates the Italian and British fashion worlds. "But Italian fashion has, in my view, a unique aspect that sets it apart: it is concrete, not just for show." It was a combination of these two things, creativity and practicality, that Giorgio Armani sought out by working with the BFC to support young students.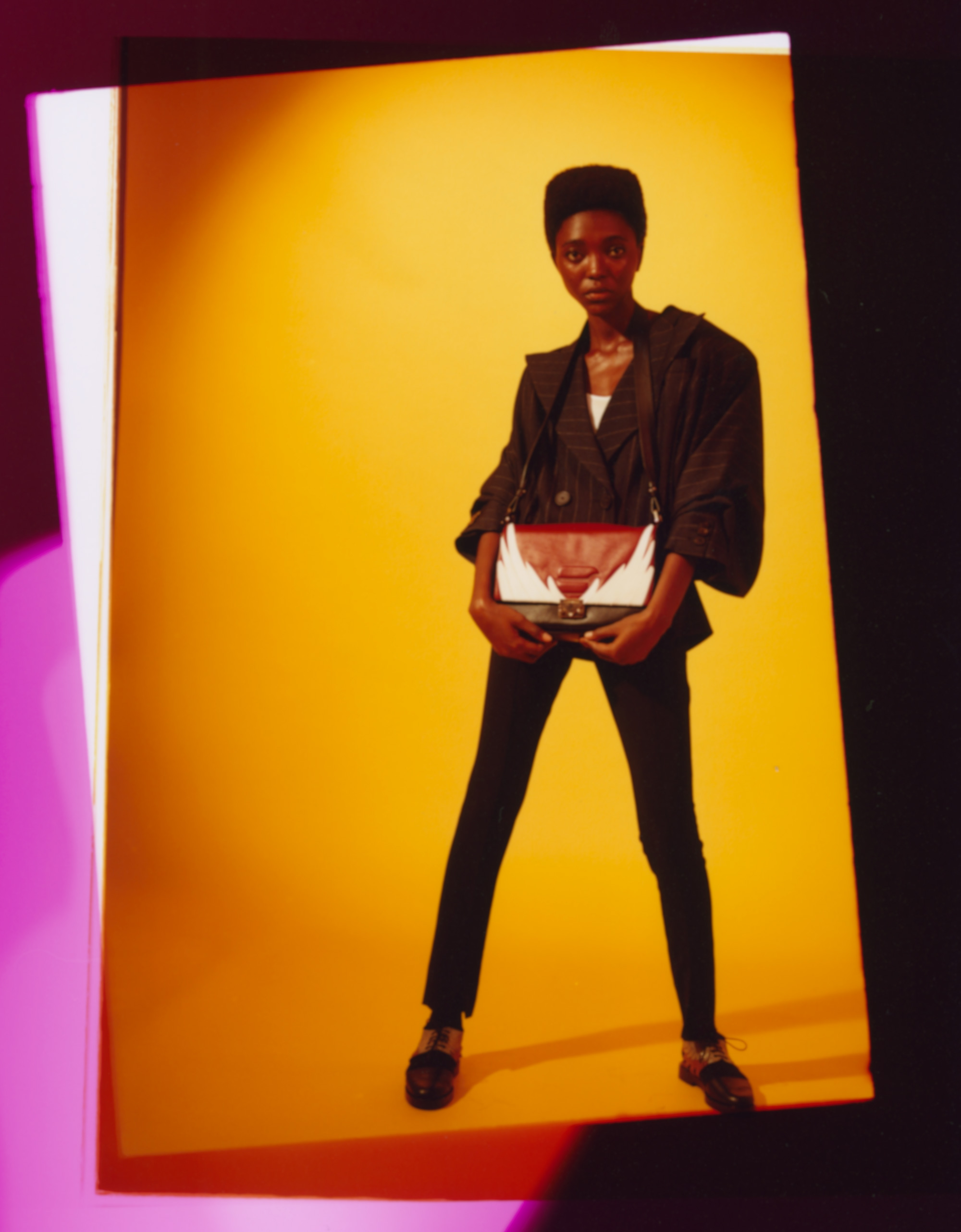 "British design schools are the most interesting at the moment," he suggests. "They are able to produce unique talents, by working on the originality and individuality of each student." From Central St Martins to the Glasgow School of Art, the London College of Fashion to Nottingham Trent, our schools have churned out many of the industry's most groundbreaking talents; not just designers, but stylists and photographers and journalists too. Giorgio Armani wanted to harness the raw creativity exploding out of these schools, offering them the chance to create for the collection, yes, but also to work with Armani himself and his team in Milan for three months. "I wanted to encourage a dialogue between creativity, flair and pragmatic vision, giving the winners a useful opportunity to progress and grow their name."
"Several years ago I realised that tangible steps must be taken in order to support fashion. From then on I began to promote initiatives that would be more insightful and give more of a sense of all that is new at fashion weeks, with a particular focus on Milan. But with this project, in collaboration with the British Fashion Council, I wanted to try out a different format, as always on an international stage."
The eventual winners were Dmitry Gotsfrid, who created a tailored take on a bomber jacket inspired by the Armani archive, Boyeong Lim who interpreted the famous Armani eagle into the curves of a bag, and Kameel Shah who reimagined a classic brogue in calf, suede and shimmering detail. In each design he saw the same thing, freshness and creativity and raw talent. "Ideas. A fresh perspective," he explains, for what he was looking for. "When I saw the designs I was amazed to recognise elements typical of my taste, combined with touches that come from a different world."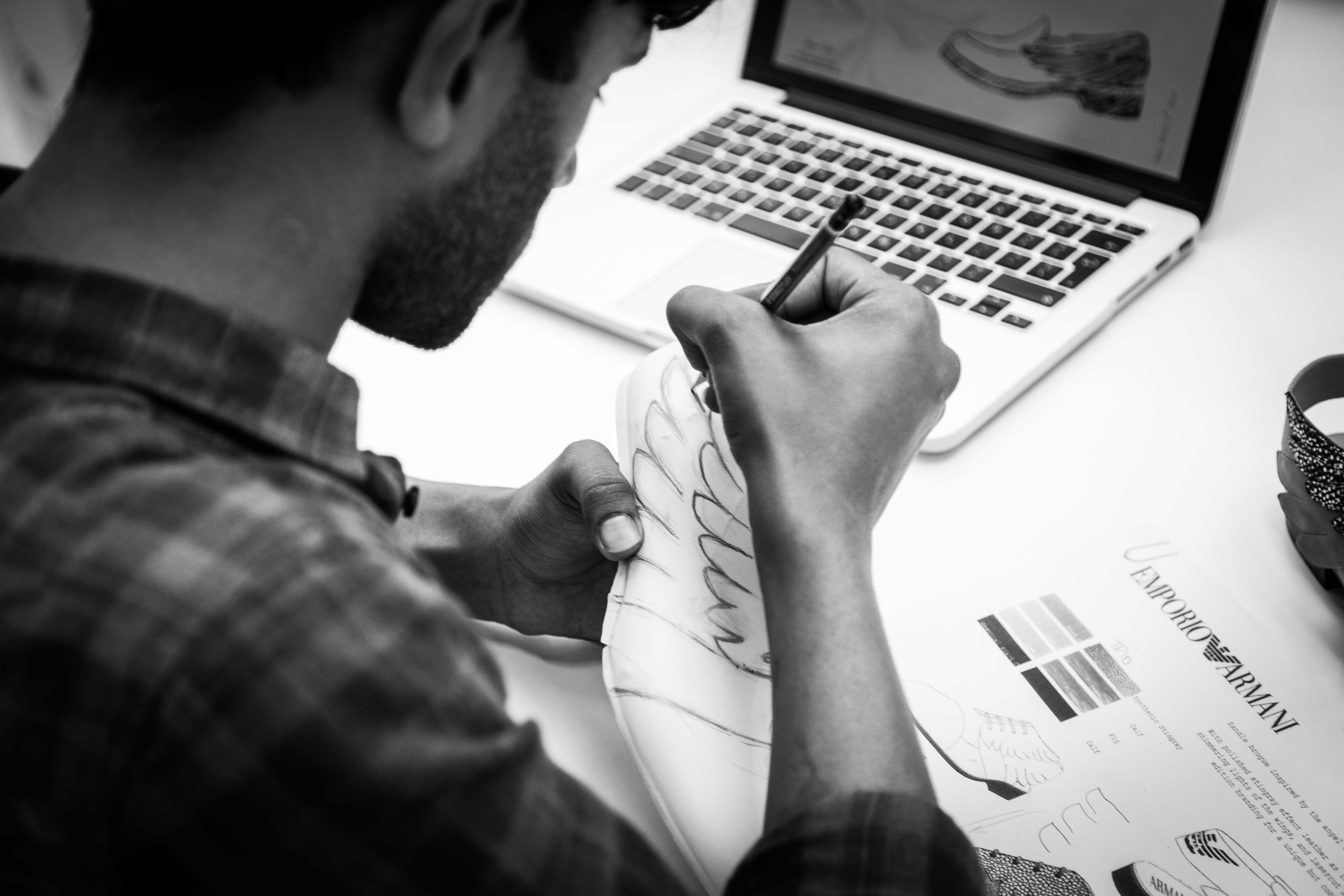 Kameel Shah, Shoe Designer
"I believed I had a chance to win the competition, but I never thought a high-profile designer would like my concept so much that they'd want to produce it! To me, Armani is elegant and refined, with a luxurious style in its DNA.
I wanted to capture the essence of Emporio Armani and reflect this against the British style and the essence of London. I think of British style as timeless, fine craftsmanship, from cobblers to millines. The brief consisted of redesigning a classic Emporio Armani brogue. Using that model as a foundation, I developed my design. The use of a soft calf gives an almost luxury feeling, and printed suede for the shimmering wings recalls the shimmering of city lights, subtly hinting at the beauty of Emporio Armani.
I was amazed when I was told that my shoes would be made by Armani! To know that a successful designer saw such potential in myself and my design gave me an overwhelming sense of pride. To see my winning design displayed in their new store is incredible, just as exciting as was the opportunity to work in Milan and gain a valuable experience with their design team."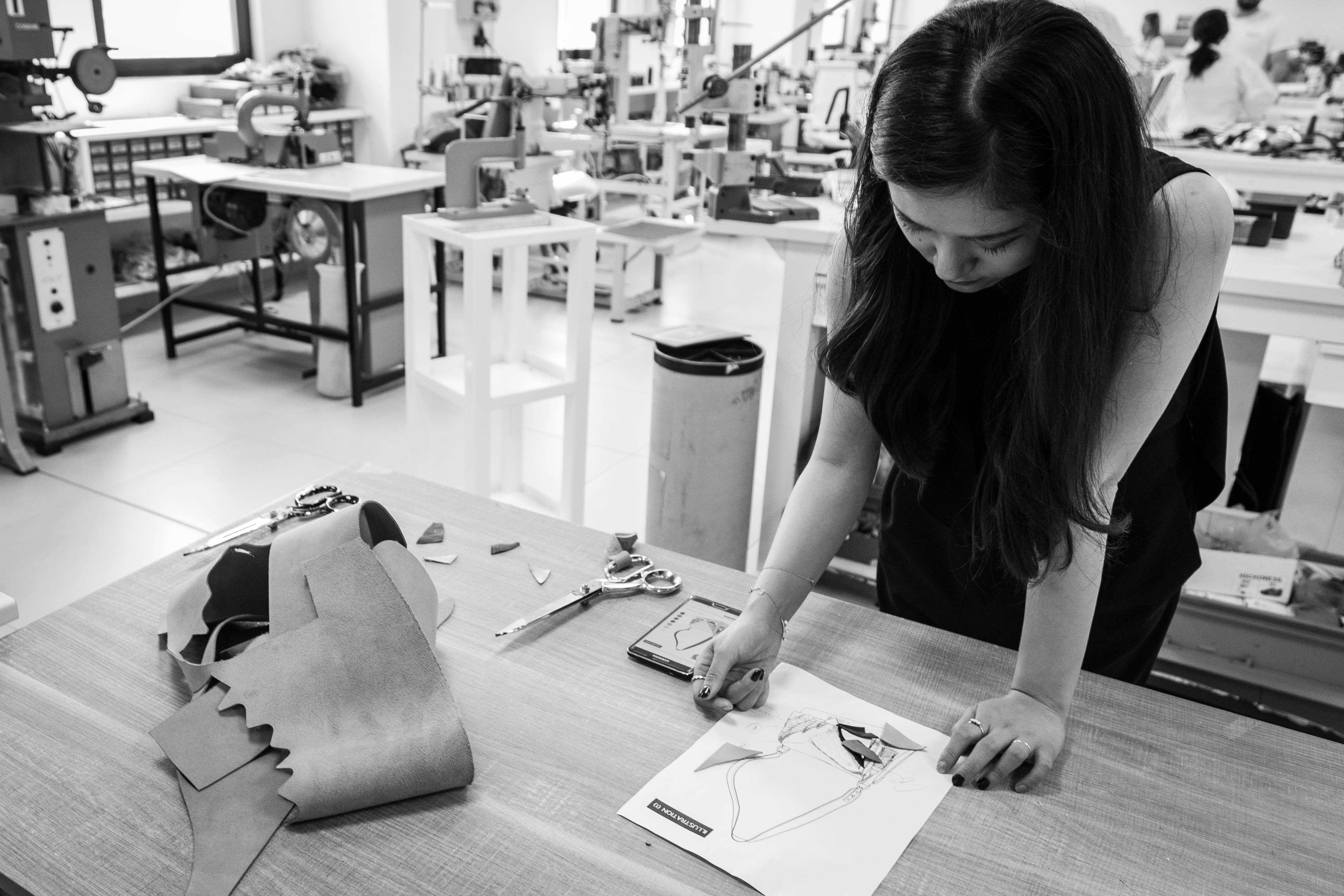 Boyeong Lim, Bag Designer
"I received an email about the Emporio Armani competition, but given that most of the competitions received in the past covered clothing, I opened it without much expectation. I was surprised to see that the invite was addressed to students designing handbags, and I was excited by the idea of participating, as I'd worked in South Korea as a handbag designer, an accessory that I love. Emporio Armani asked students to take the iconic bags as a base and infuse a London spirit into them. To me, this means modernity and history co-existing.
I honestly could not believe it when I won, and even today, it seems a dream. I recently went to New Bond Street and took a look at the bag. Even as the shop assistant showed me the bag and explained the public's reaction, I still couldn't believe that it was real. For me this is a very special moment that I don't think I'll be able to forget.
For now, I need to complete my graduate project, after which I will spend three months in Milan working as an intern. I hope to learn a lot and gain experience during that time, and demonstrate my potential as a handbag designer."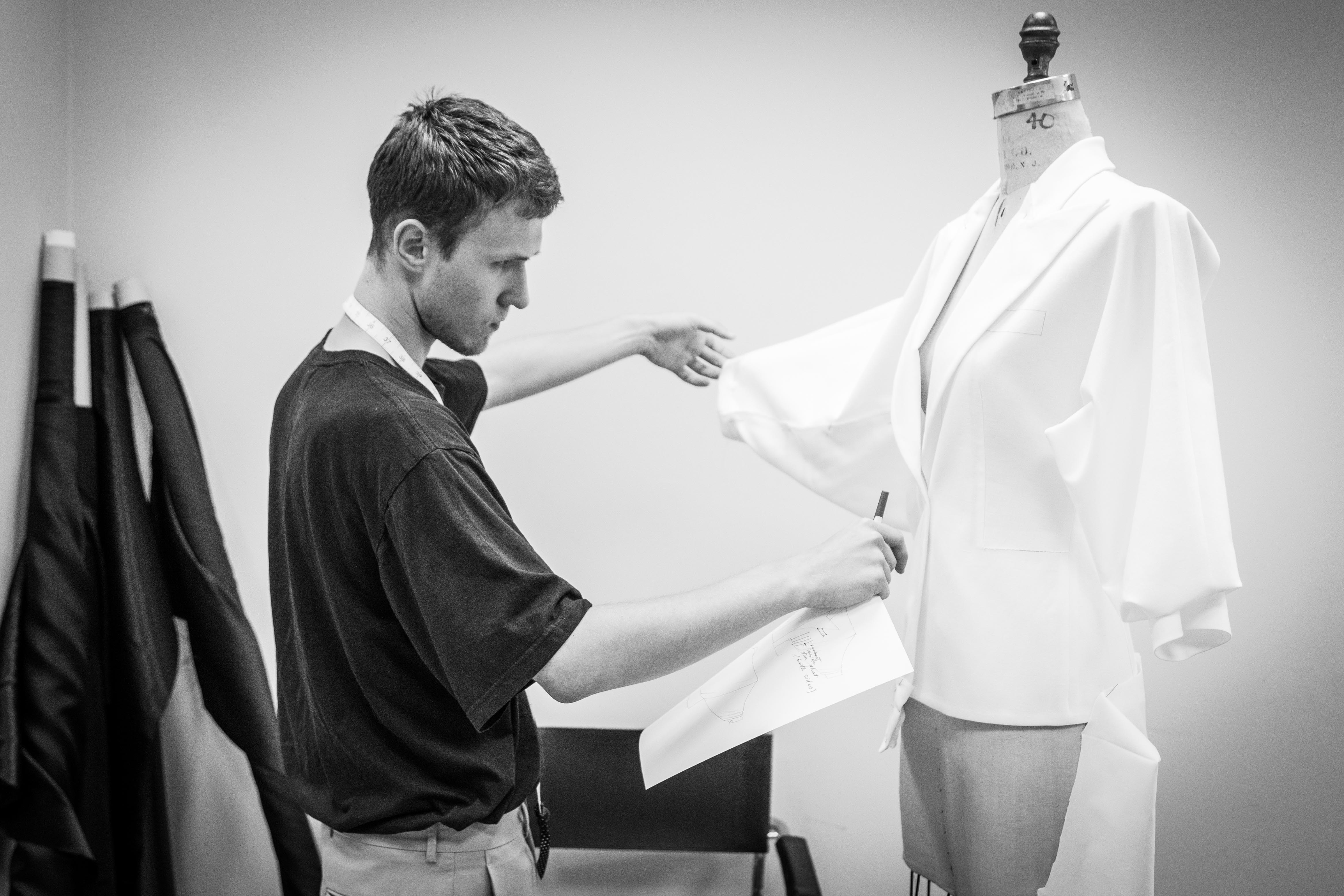 Dmitry Gotfrid, Jacket Designer
"I was working at Giles Deacon when the competition was announced, and I thought why not try? I've always been a fan of Armani, especially the tailoring of the 90s. I really didn't think I would win. I just thought I'd design something I'd be proud of. The challenge was to grasp the Armani style, and to design as if I was part of the team in Milan. To me that Armani style means something timeless and elegant, incredible tailoring and genius cuts. British style is freedom, no restrictions, express yourself! So the design I actually based off an Armani pinstripe jacket from the 90s that I found in an archive. It has big shoulders, looks very masculine and modern. I wanted to translate that tailored jacket into a bomber, something that was simple and relaxed but special too.
When I received the email from the British Fashion Council I couldn't really believe it. To tell the truth, I still find it hard to believe that it's happening to me. Even when I saw the jacket in the store and tried it on, it felt a bit surreal. I'm currently working on my graduate collection that I will showcase in a few months. Then in March I'll begin my internship at Armani in Milan. I can't wait to go back, work hard and give the best of myself."
Credits
---

Photography Lea Colombo
Styling Max Clark
Hair Gary Gill at Streeters using EIMI by Wella Professionals
Make-up Kristina Ralph-Andrews
Photography assistance Andy Moore
Styling assistance Louis Prier-Tisdall
Hair assistance Kristine Engel
Model Mide at Storm
Mide wears suit jacket, bag and shoes Emporio Armani New Bond Street Capsule Collection. Trousers Emporio Armani autumn/winter 17.