A Brittany Murphy documentary is coming to HBO
It will tell the story of the actor's life, work and tragic death at 32.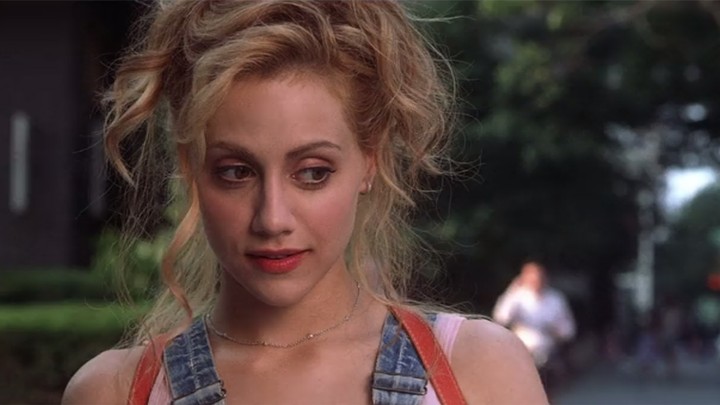 Uptown Girl
A new two-part special about the late actor Brittany Murphy is in the works from HBO, Variety reports. It makes sense, really. You know what they say, famous Brit documentaries are like buses, you wait years for one and then two come along at once. Or something.
Anyway, hot off the heels of Framing Britney Spears, the documentary will explore the life and death of the actor, who died in 2009 at just 32. Although her death was attributed to pneumonia, anemia, and "multiple drug intoxication", there's always been speculation and conspiracy theories surrounding this verdict, particularly when Brittany's husband passed away five months later under similar circumstances.
The as-yet unnamed project will be directed by Cynthia Hill, best known for Private Violence, a documentary about domestic violence survivors. "I agreed to do this film because I think it's a shame that Brittany's promising life and career has been eclipsed by the circumstances of her death," the director told Variety. "I think it's important to celebrate Brittany's talent as we struggle to explain the tragic circumstances of her and Simon's deaths."
"Brittany Murphy was a rising star whose filmography includes movies that defined a generation," adds Mary Lisio, an Executive VP at Blumhouse Television. "We thought her story warrants a deeper exploration, and examination into the environment that allowed her to become a victim of success. We're thrilled to be partnering with HBO Max, and to collaborate with a director like Cynthia Hill who takes a nuanced approach to complex stories about women and contemporary issues."
While we don't know much about the details of the series, or when it will drop just yet, the team working on the show seem committed to portraying a nuanced depiction of the 8 Mile, Clueless and Girl, Interrupted star's life and death, one which "cuts through the tabloid noise" and avoids any true crime sensationalism, according to Jennifer O'Connell, an Executive VP at HBO Max. "Crafting a grounded account of Brittany Murphy's life struggles and sudden passing comes with great responsibility," she said in a statement, "and we've partnered with a masterful creative team to produce a thoughtful examination of a tragedy that has long been cause for speculation."
Tagged: