Photography Thibault-Theodore
Yseult experiments with bondage for the first time in her new music video
Take an exclusive first look at the beautiful visual for "BAD BOY", from the French musician's forthcoming BRUT EP that, she says, sweats eroticism.
|
30 October 2020, 11:00am
Photography Thibault-Theodore
Back in May, during lockdown in her Paris home, 25-year-old Yseult found herself naked in her living room. The singer-songwriter and model was feeling inspired, so opened up her Notes app and wrote down the lyrics that came to her. She'd go on to produce the resulting song — "BAD BOY" with long-time collaborators Romain Descampe and Ziggy Franzen, before conceptualising the very sexy music video we're premiering here on i-D today.
"This song is about a woman madly in love with a bad boy," Yseult tells us. "She is warned by her friends but decides not to listen to them. She is blinded by love." Inspired by the experience of a close friend, Yseult committed her story to music, learning about how passion can overpower reason in the process. The song "BAD BOY" -- a heartbreaking tale of love, lust and manipulation set to piano -- explores an attraction to passion and danger, Yseult explains, portraying the evolution of this love cycle. "It represents the devotion of the abused; how her sense of self surrenders to this destructive love. It goes deeper in this whirlwind of extreme passion as she is driven by pain, a pain that gives her life."
As an independent artist, Yseult oversees the full spectrum of artistic direction when it comes to her creative projects. "I love to create, research, get inspired, and surround myself by passionate creatives to materialise my vision," she explains. "It all starts in my head: a story, a topline, the music. Then it comes to life within my body. Once the track is produced, I can move on to the next step: the image. For this, I consult with my image agent, Ibrahim H. Tarouhit aka Hybra."
For "BAD BOY", Yseult and Hybra teamed up with photographer-director Thibault-Theodore and his husband and creative collaborator, Nicola Scarlino. "They welcomed me into their studio and it was love at first sight," Yseult remembers. Together, they have created a stunning video in which our protagonist joins her friend and fellow musician Ichon (wearing Ludovic de Saint Sernin, no less) for four minutes and 36 seconds of very cinematic sex across a low-lit and well-stocked BDSM-friendly studio set. There are chains, leather harnesses and two beautiful Black bodies writhing in the middle of a ring of actual fire. And then comes the rope bondage.
"BDSM and shibari are practices that are awakening and provoking unexpected sensations," Yseult says, having explored them for the first time for this project. "It was a revelation within my sexuality and in my life more globally. I had to learn how to let go through these practices." For the final minute of the video, we find her strung up in an intricate series of knots using the Japanese art of shibari rope bondage. It's a captivating image to sit with. "The experience was intense, on a physical as well as an emotional level," she details. "The minute the shibari master Alex Dirtyvonp put his ropes on my skin, I felt vulnerable, at peace, and in touch with myself at the same time."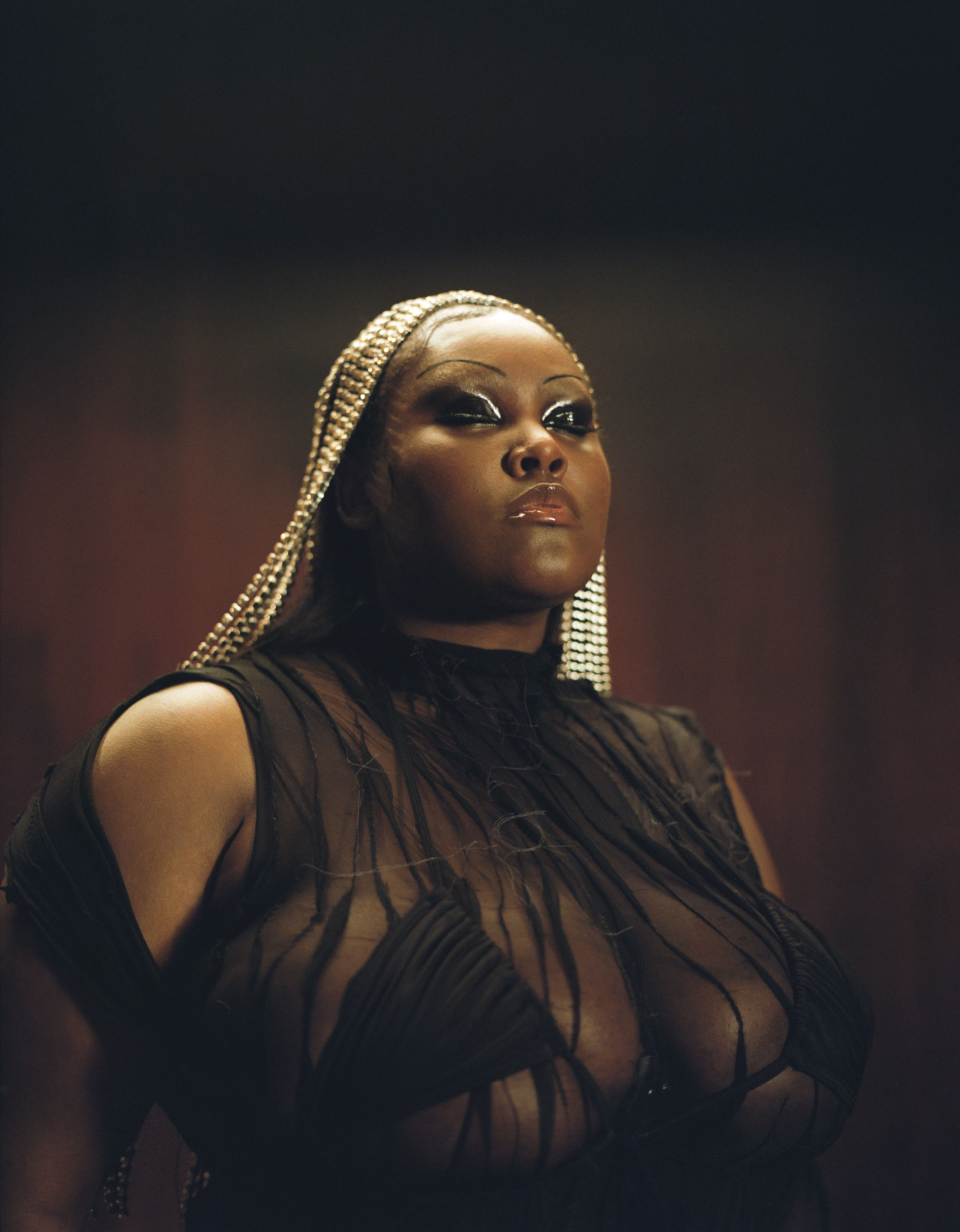 In the shots of Yseult performing to camera, wearing long diamond braids and an incredible makeup look, her drawn-on eyebrows (courtesy of drag sister Alienor) were inspired by the iconic French singer, Edith Piaf. "This clin d'œil was an homage to her," Yseult says. "On the set, I was almost inhabited by this symbol… imagine! A Black woman perpetuating French music!"
Across the course of the music video, Yseult successfully illustrates the paradox of the love story in question: "It is very gentle to begin with and progressively violent: a real power play. He could get down on his knees for her, but soon enough he will take back control."
Fans new and old will be pleased to hear that there's more where this came from. "BAD BOY", it transpires, is taken from Yseult's forthcoming BRUT EP, which, by the sounds of things, promises to follow her journey of sexual discovery a little further. "It is an artistic and sensory experience that sweats eroticism," she says. "I have fulfilled sound and visual fantasies and it is almost arousing to talk about it." Get excited, basically.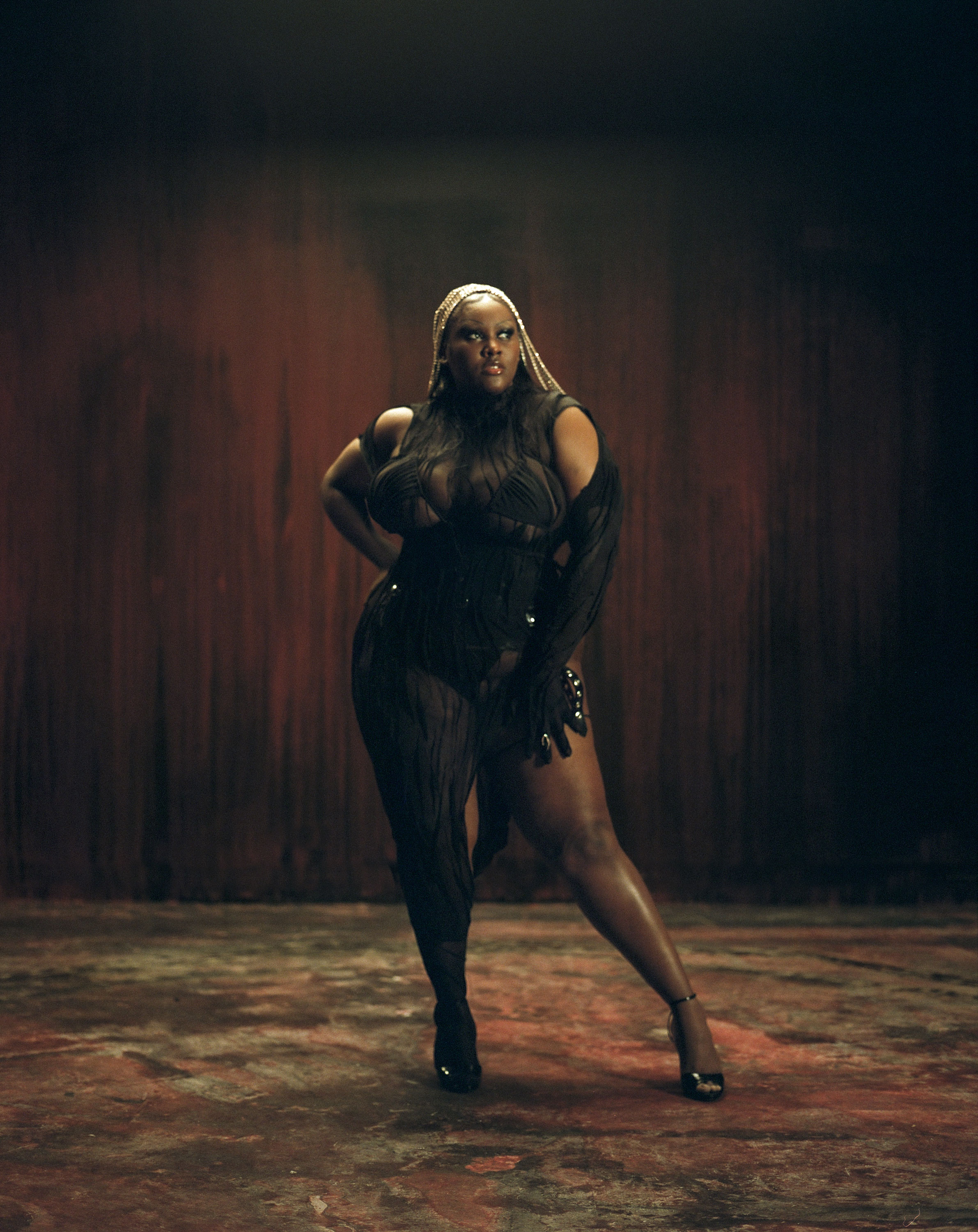 Tagged: