Photography Raphael Bliss
Strongthe creates clothes that will bring you good fortune
The London-based Thai designer draws on the spiritual traditions and superstitions of his homeland to bring us the good luck we all need.
Photography Raphael Bliss
We could all do with a fat dose of good luck, couldn't we? Indeed, against the backdrop of the panoramic, many of us have been doing all we can to turn the tide of the hellfire year we've lived through. These days, tarot cards almost feel more commonplace than a deck of playing cards, and we wouldn't be surprised to find palo santo on sale at Poundland. To some, this collective spiritual awakening may feel a little novel, but for Strong Theveethivarak, the London-based fashion designer behind Strongthe, living in pursuit of good fortune comes naturally.
"During lockdown, there were so many times when I asked myself, 'What's the world gonna be in the future?' Things just felt so unpredictable," Strong says. As one does in times of turmoil, he jumped on the phone to his mum back in Bangkok, Strong's hometown, "and she was like, 'Oh, you know what? I just talked to the fortune teller about this!' It's something that we do a lot in our family."
The spiritual practices that play a central role both in Strong's family and in wider Thai culture culminate in 'You Tell Me', a collection of intelligently cut garments imbued with a sense of uplifting superstition. These ideas have permeated the designer's work for a while now — his previous collection's 'spirit tree'-inspired shirts, wrapped with knotted ties of pastel chiffon, are a case in point. But, while previous collections placed a greater emphasis on ideas and physical strength and convalescence, here, Strong embraces the more spiritual side of his practice with gusto. "I was reflecting a lot on the idea of insecurities, and what people do when they're like, 'I don't know what to do! I don't know who to talk to!'," he says. "In Thailand, the person they then go to is a psychic medium or a fortune teller. I wanted to play on the idea of people seeking confidence in the face of mystery."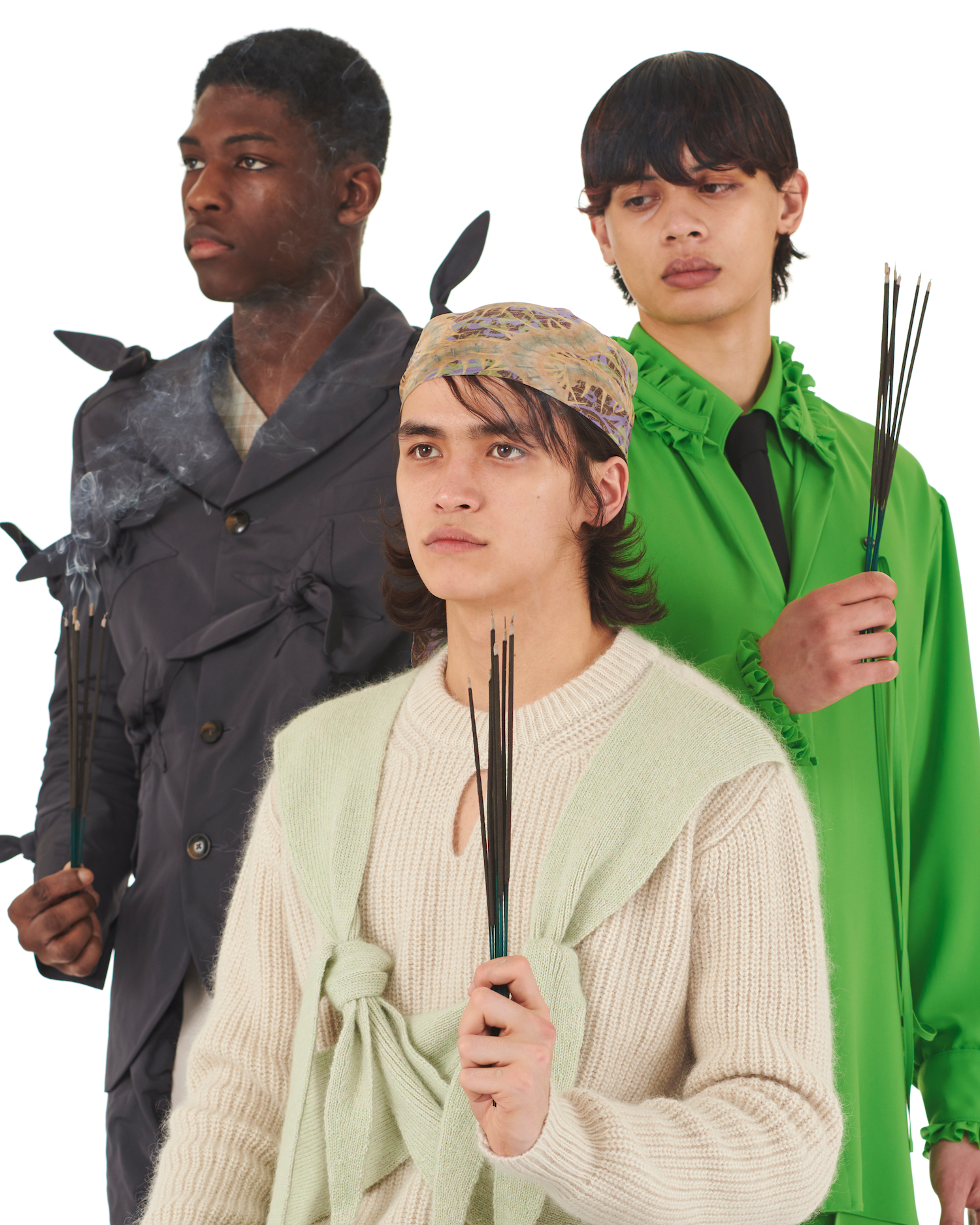 That confidence comes through strong (pun intended) in the collection's predominant silhouette, sharply tailored yet relaxed. Brown wool trousers have a protective apron front, while a cropped jacket and grey slacks have swooping fang-like panels that would ward off even the grisliest of threats. Elsewhere, flag talismans are draped and knotted onto crossbody bags, and the ruched seams of a jigsaw-panelled shirt replicate the ideal set of palm lines. On a ruffled band-collared shirt in forest green silk crepe, buttons are strategically placed to mimic the perfect mole placement. "We believe that moles say something about your body. Some can imply happiness and good luck in the future, and some people even remove theirs if they're in the wrong place," Strong elaborates.
The theme also carries over into a series of bold prints. The blur of umber and orange-y jags that cover an organza shirt turns out to be a centipede print, with the venomous arthropod chosen by Strong for its symbolic status as a guardian figure in Thai folklore. The satisfying squiggles on a pair of jeans are translations of protective Thai tattoos, and a lace-trimmed ivory shirt is covered in swirling Thai numerals. "In our culture, numbers can bring you good luck, too. Loads of mobile providers even sell 'good' phone numbers," Strong says, explaining that you typically go to a numerologist with a specific problem, and are then 'prescribed' the ideal digits for you. "People really see changes afterwards!" he assures us. "That said, I'm not sure — maybe it's a psychological thing." Whatever the cause, the effects can't be denied. And the same goes for the clothes on show here — whether it's the spiritual power invested in them, or just the fact that you'll look downright fab wearing them, they're sure to bring brighter days your way.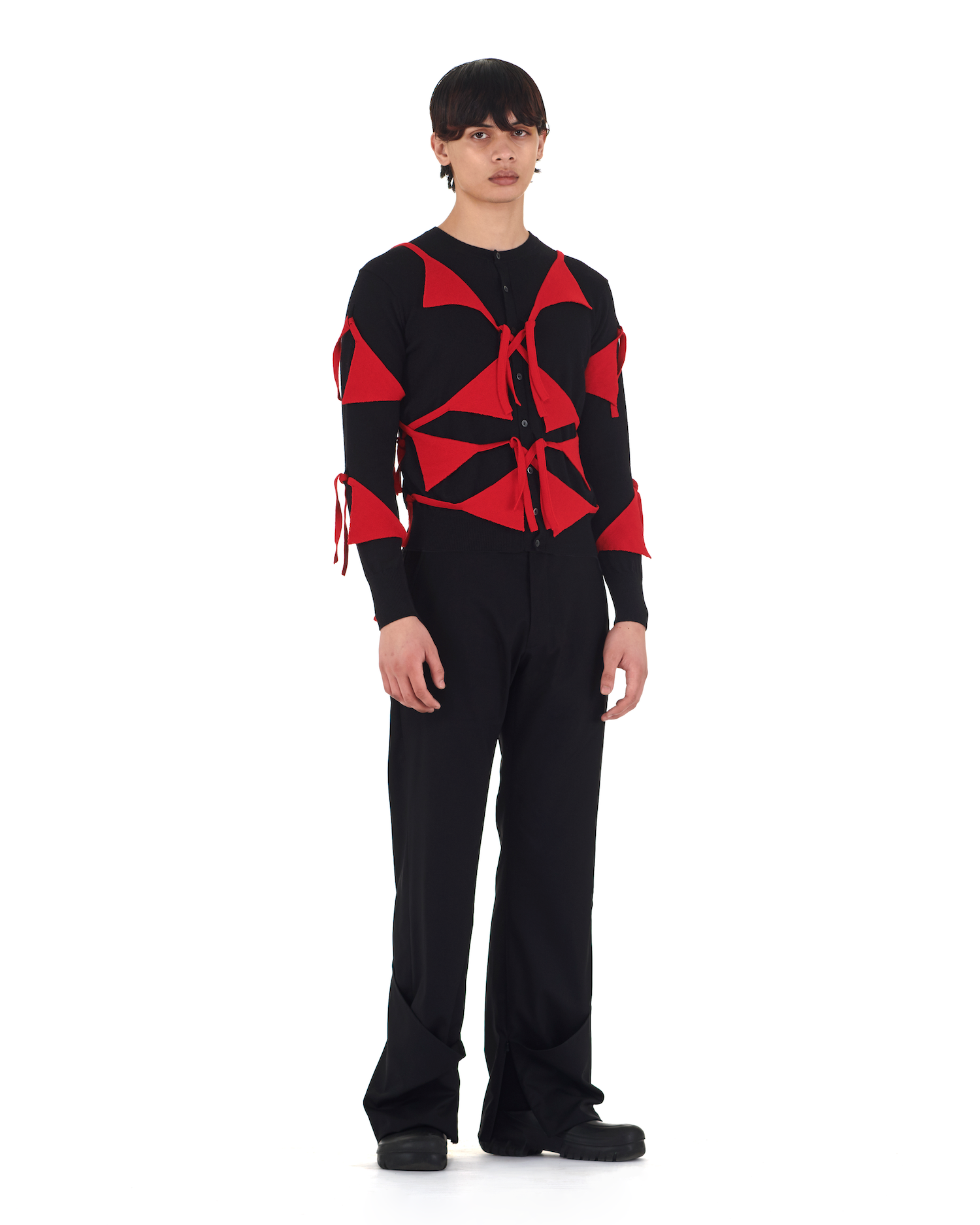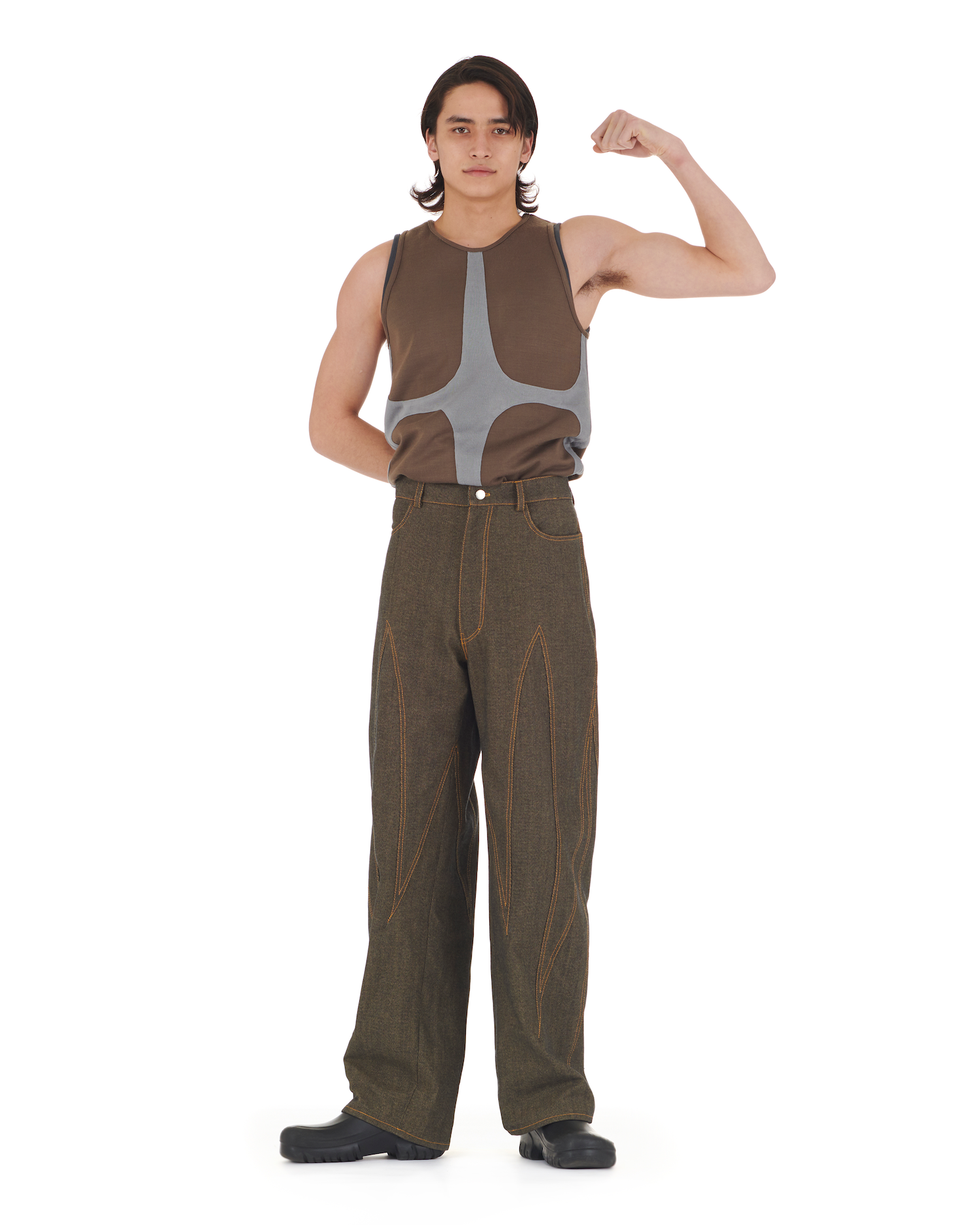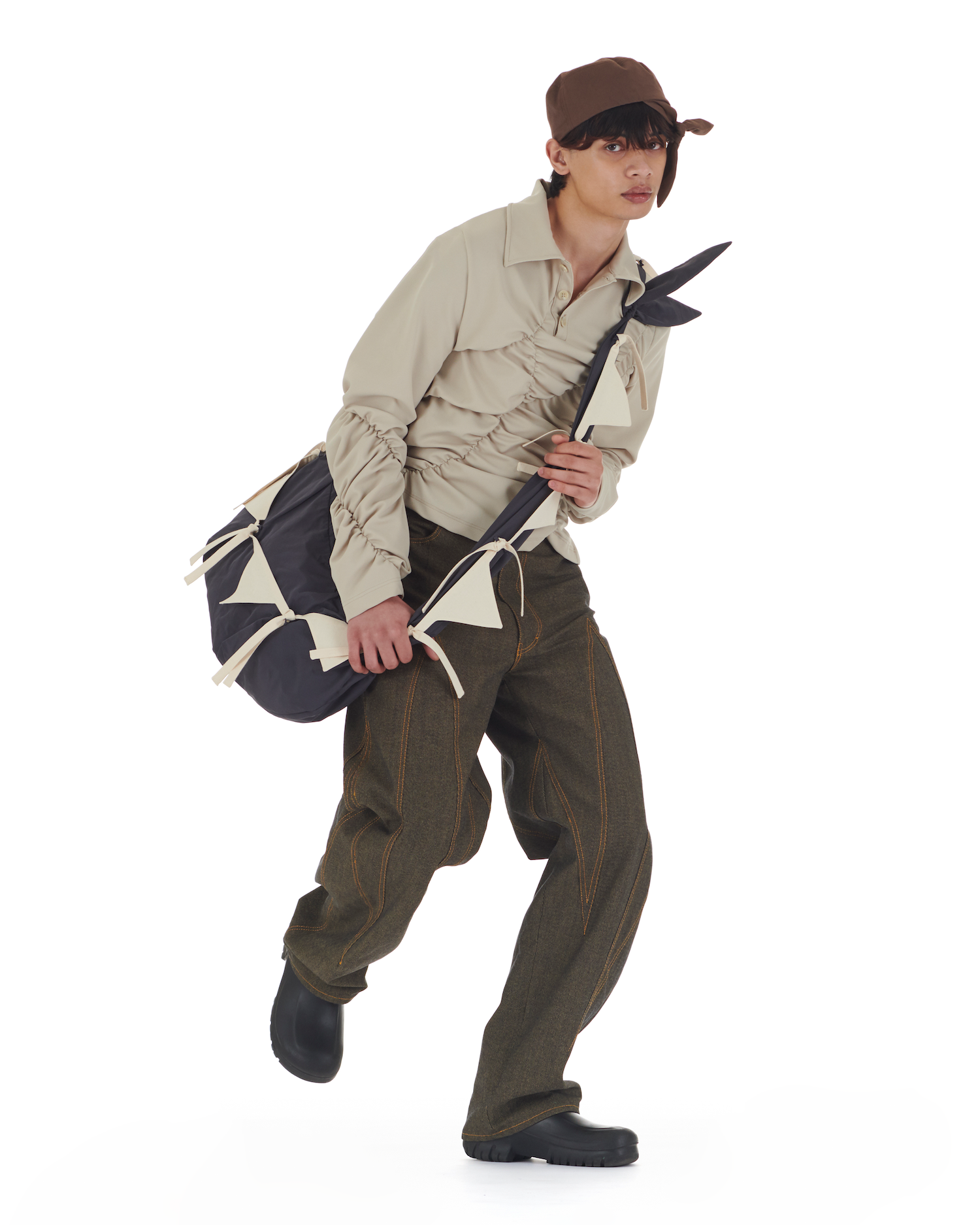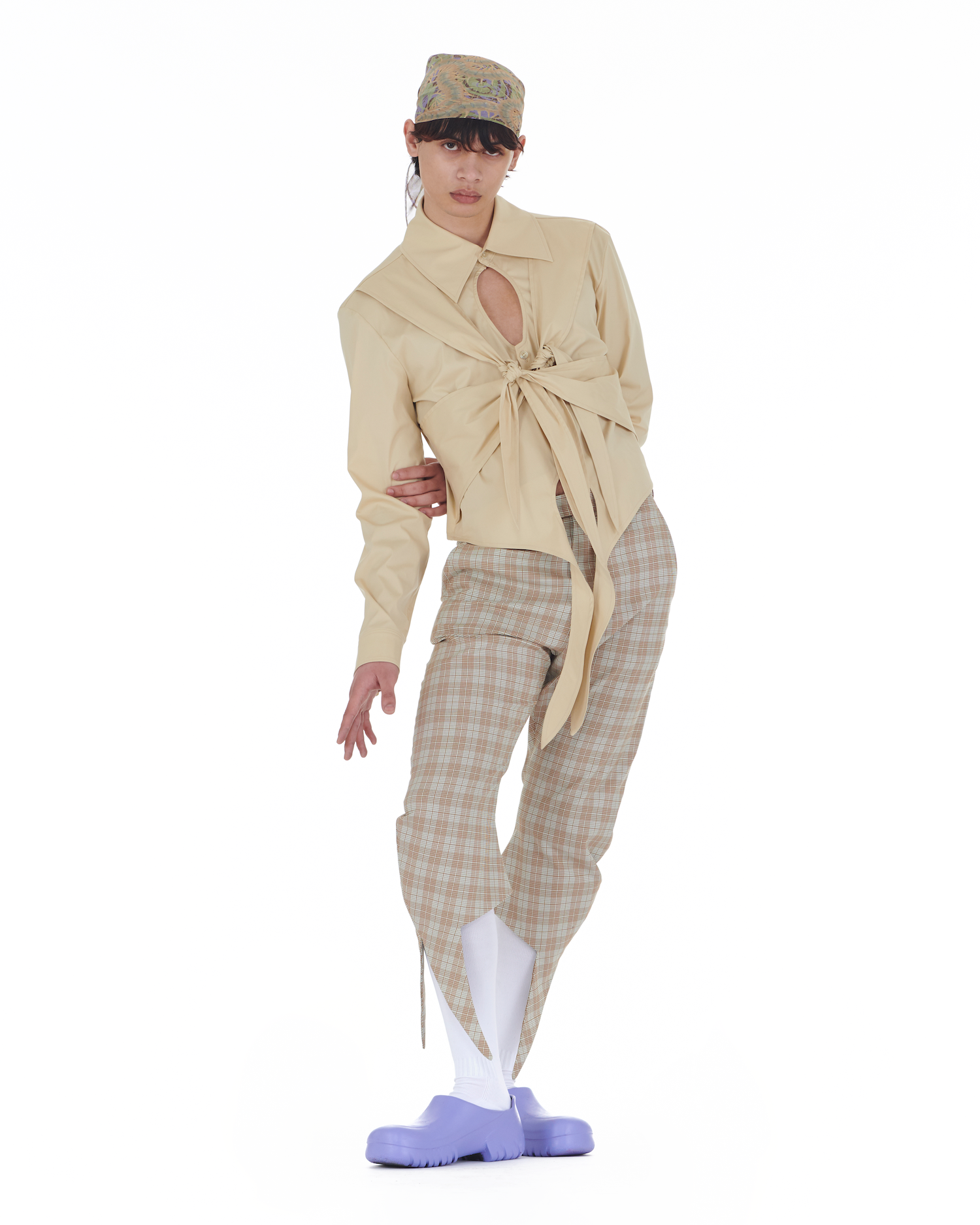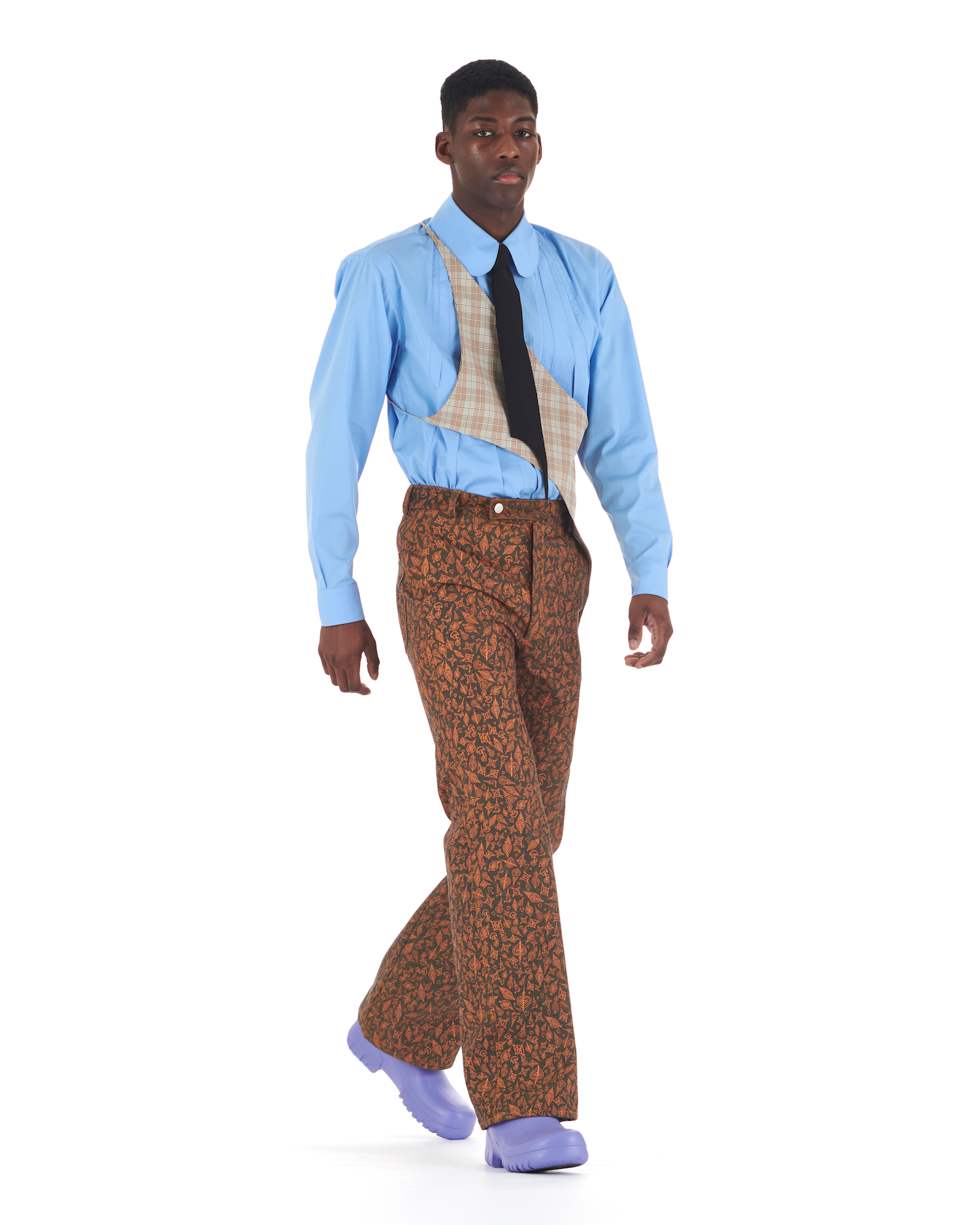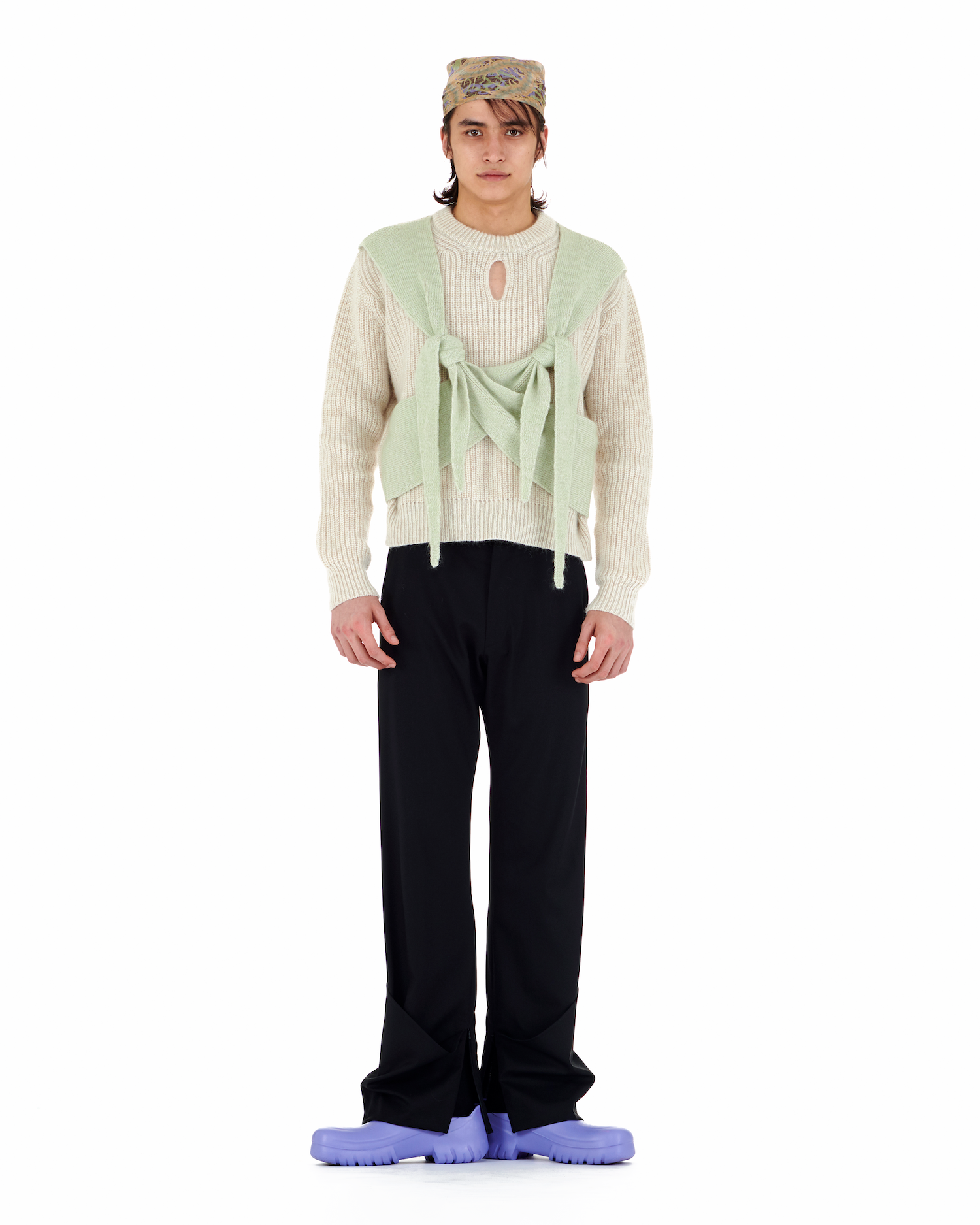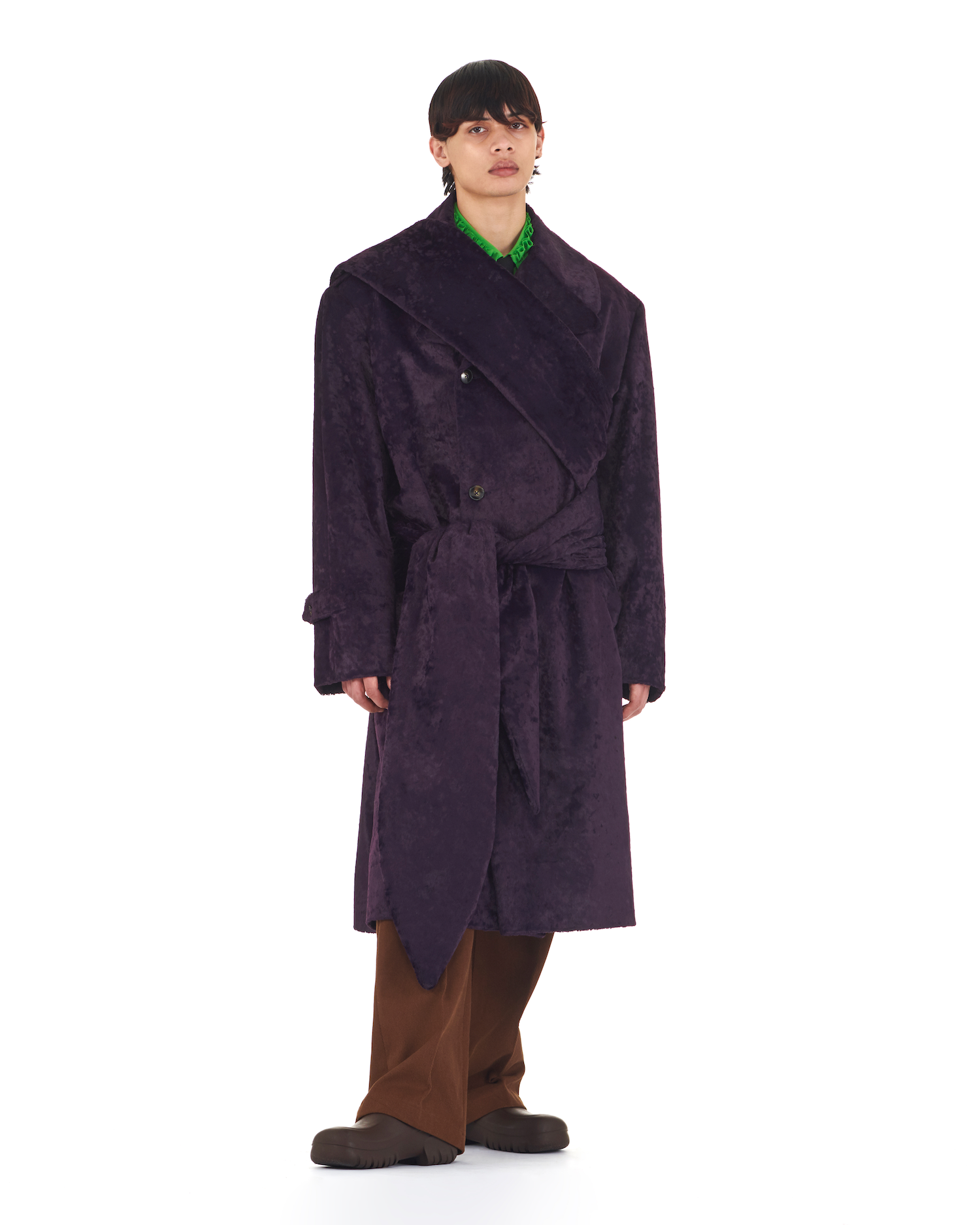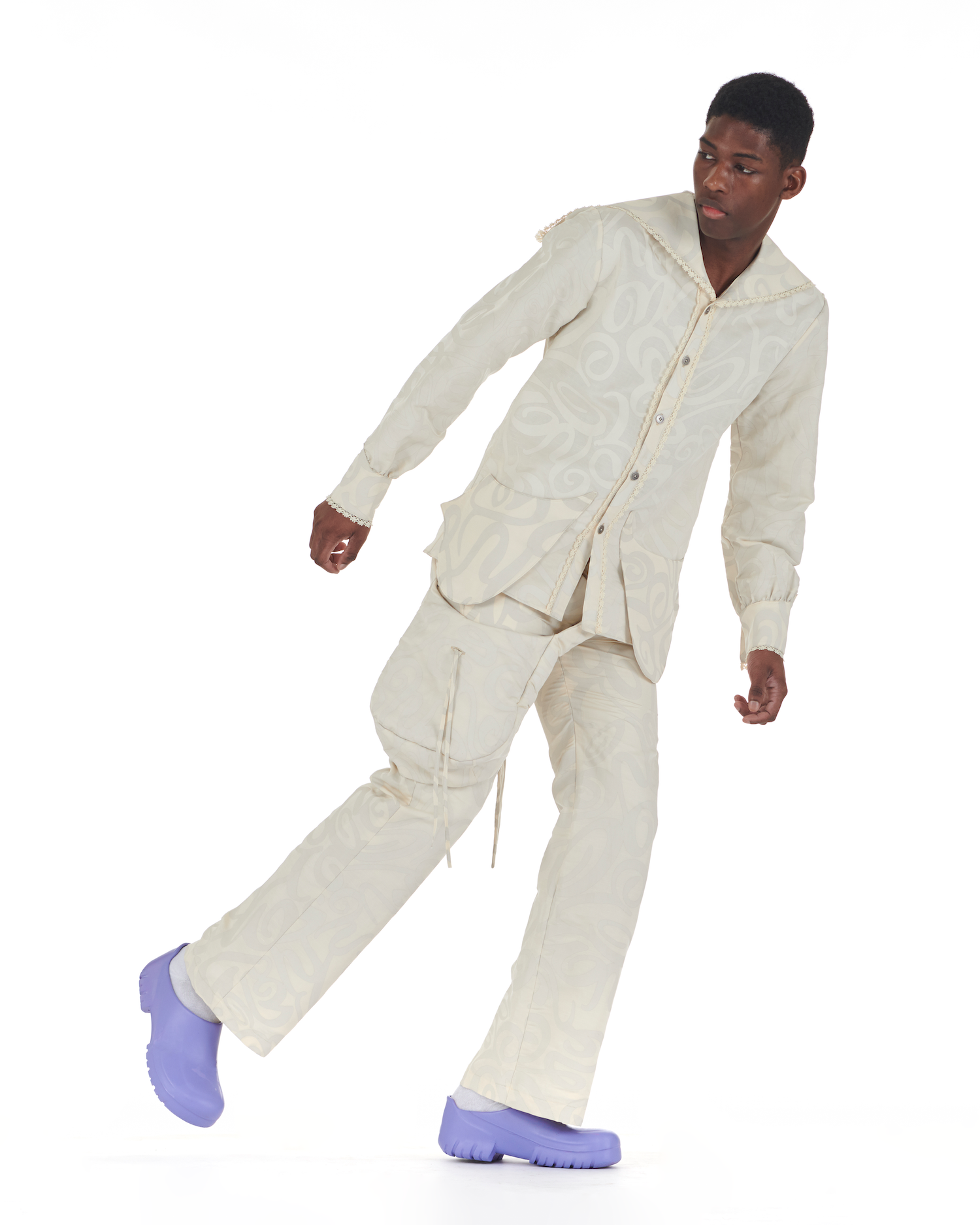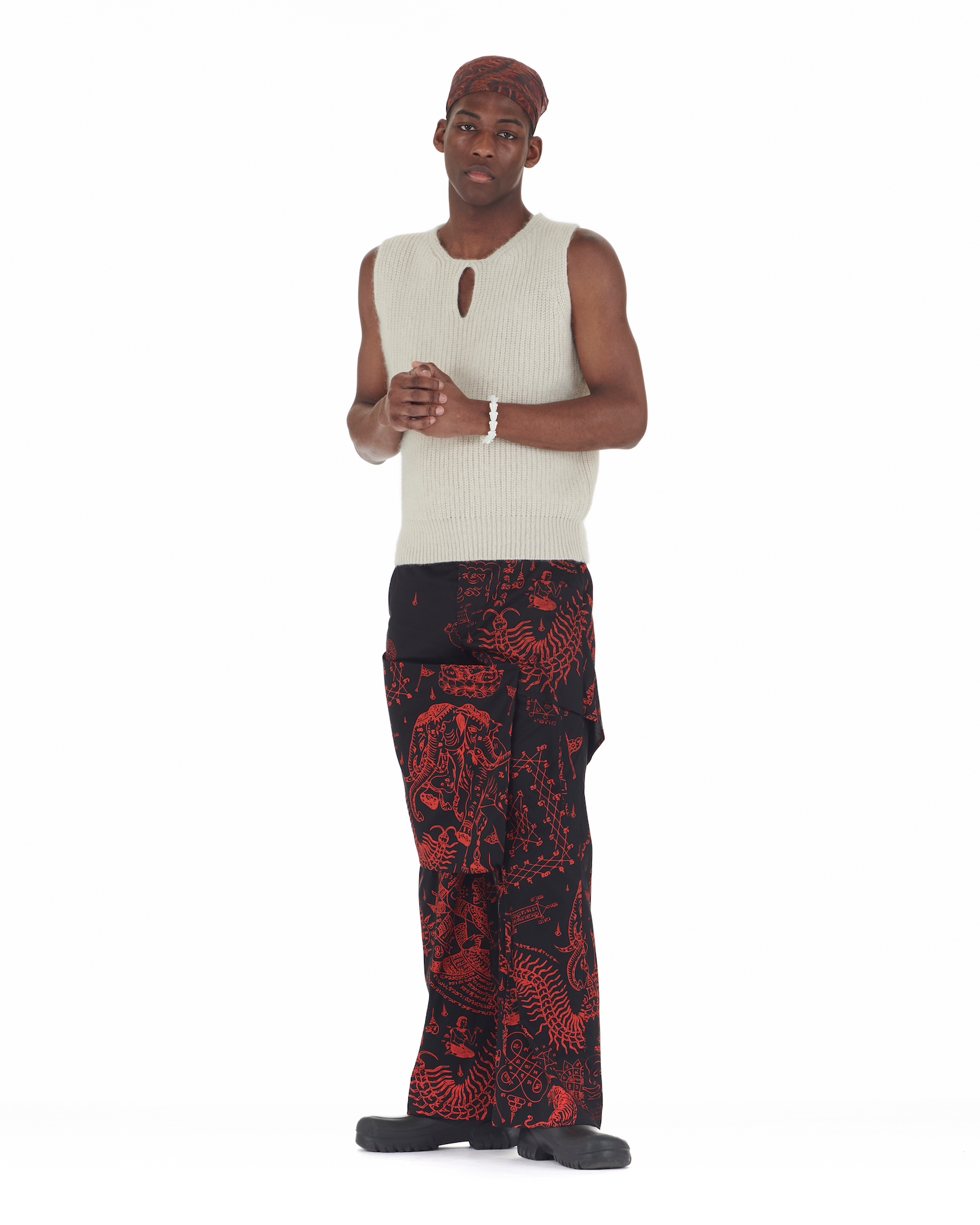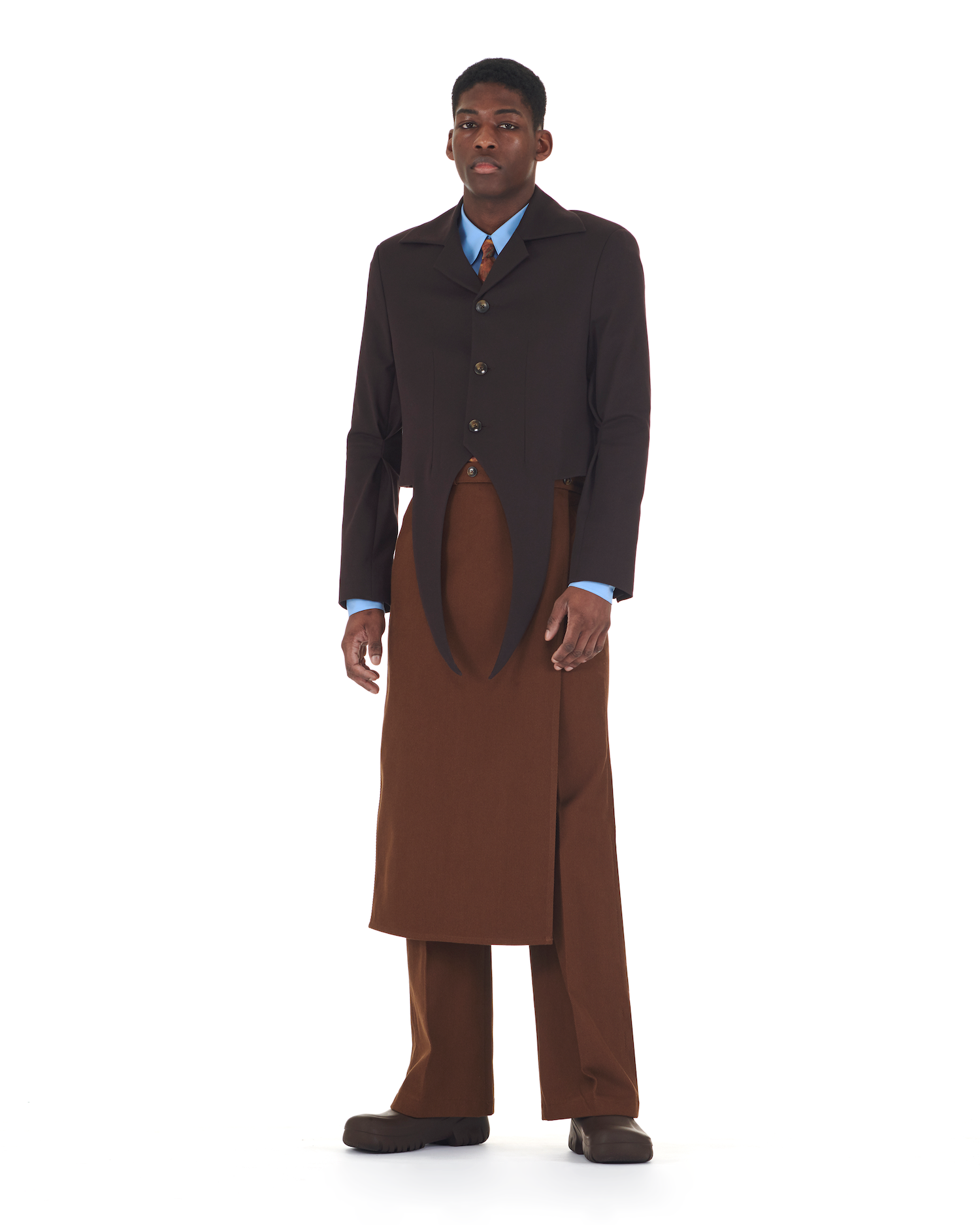 Follow i-D on Instagram and TikTok for more fashion reviews.