Photography Jheyda McGarrell
Rachel Sennott on her bisexual Jewish comedy Shiva Baby
The NY actor-comedian has dominated Twitter for years. Now she finally gets her star moment.
Photography Jheyda McGarrell
Two years ago, a video of Rachel Sennott went viral on Twitter, raking in close to nine million views. In it, the actor and comedian was cosplaying as a Los Angeles valley girl, spinning in her roomwearing shades and a crop top to the sound of Azealia Banks' "212". "What? It's LA! I'm addicted to drugs. We all are," Rachel smirked to the camera, making every director of a sun-soaked A24 movie feel seen.
Back then, New York-based Rachel probably wouldn't have anticipated that she'd be answering a call from the city she once lightly mocked in an 18-second sketch. It's even less likely that she thought she'd call it home. But the past year has been full of surprises, so here she is on Zoom, face framed by a morning sunlight the East Coast would envy. "I've been here since September, going from Airbnb to Airbnb," she says. "I just have to move here, but I've been putting it off because I'm like, 'I'm not LA!'"
The day she arrived, Rachel Sennott — who is a Virgo, Scorpio rising with a Cancer moon — scraped the door of her rental car against a pole in a parking garage, and had a minor panic attack when she first hit the freeway. The experience of living in an expansive city is still pretty alien to her. In New York, she feels "so around people", but in a partly shuttered Los Angeles, everybody is far away: "My friends who live in LA tell me I haven't lived here when it's normal. I'm like, LA sucks — you can't go to bars or restaurants! And they're like, 'No, Rachel, that's the pandemic."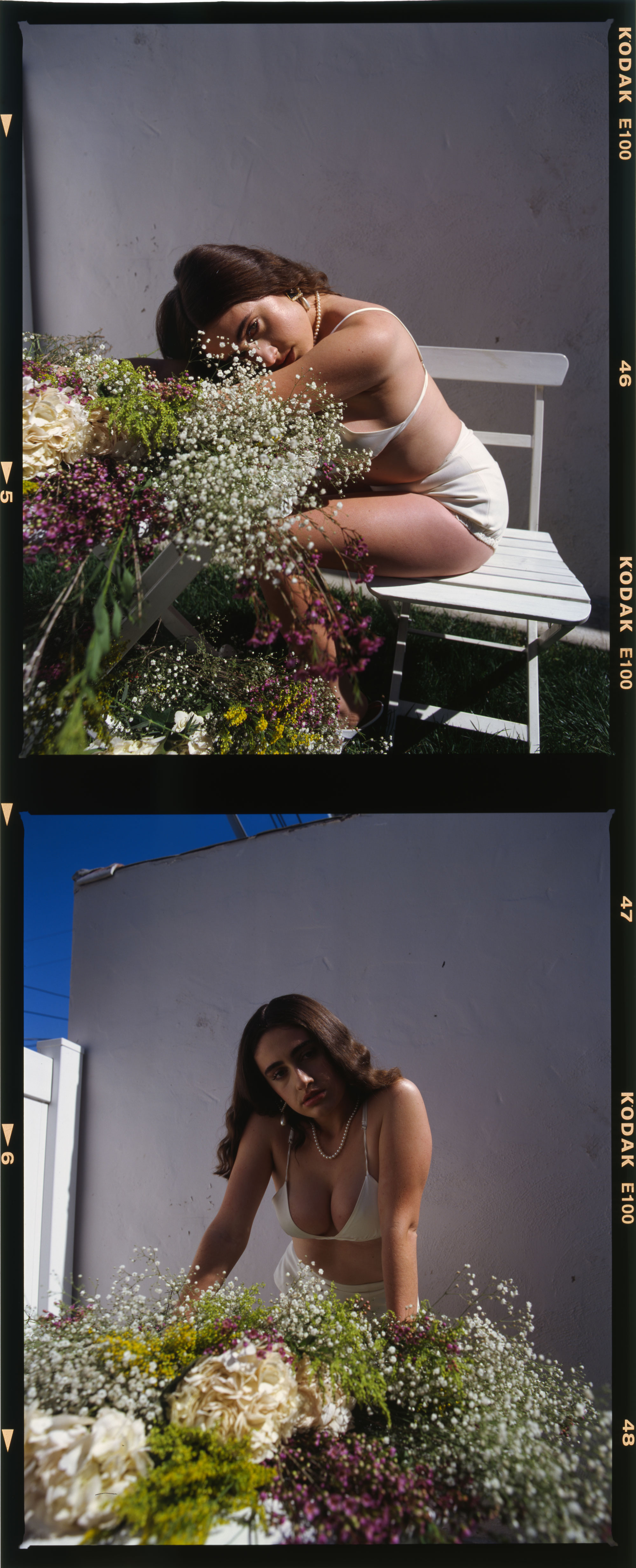 A move to Hollywood has historically been a sign that an actor has made it. Such is true of Rachel. This time last year, her new movie Shiva Baby premiered at SXSW (one of the first festivals to switch to digital screenings due to the pandemic) and she experienced, post-LA Valley Girl, her real breakout moment; the kind that sets a new star on a path towards becoming someone your dad knows about. A comedy from a first time filmmaker that has become one of the most talked-about indie movies of 2021, she has friend and director Emma Seligman to thank for that. Rachel, as she deserves, plays the lead role.
"I'm glad that Shiva Baby gave you a stress attack. That's the point!"
Based on Emma's 2018 short movie, in which Rachel also stars, Shiva Baby follows Danielle, an almost-graduate with no real direction or job in sight after college. She does however have Max, a sugar daddy who she sleeps with and hangs out with for money; their relationship is about "control, power and validation" — things Danielle otherwise lacks. One afternoon, surrounded by relatives at a shiva, the Jewish mourning ceremony, every facet of her chaotic existence collides: her nagging parents, ex-girlfriend Maya, and Max (with his surprise wife and newborn baby) wind up in the same room together. Like a mumblecore Uncut Gems, the movie is fraught, funny and stressful. "I'm glad that it gave you a stress attack," Rachel grins, when we tell her it made us want to vomit. "That's the point!"
The movie has been crafted from a tight relationship between its director and lead star. Emma and Rachel met when they were both at NYU, and have now known each other for three years.
Throughout the writing process of the feature that followed the short that brought them together, Emma would send drafts of the script to Rachel. Naturally, elements of Rachel's life and demeanour bled into it. Both the character and actor seem to have that generation-specific anxiety that comes from existing in a world that asks a lot of young women. Shiva Baby is a documentation of Danielle's 72-minute, sweaty-browed panic attack. Rachel's anxieties, surprising to those who know of her from her boisterous online footprint, seem to manifest a little differently. When we talk, she roller skates through her sentences at light speed, relaxing as our conversation goes on.
Rachel and Danielle also share big families who have lovingly tried to coax clarity out of their child's ambiguous ambitions. Rachel's humour, whether it's her Twitter feed, sketches or stand-up (as seen on Comedy Central) is cuttingly blue. That comedic brand, honed over the past half decade, is shaped by a stream-of-consciousness honesty that's jarring to boomers. Previous tweets include "New Lana album is begging me to suck dick in the Jeep again" and "total princess vibes on set today meaning I am wearing Ugg's and have a UTI".
"I was not in touch with my sexuality at all, then I went on a journey in school to become… very in touch with it."
Rachel studied Drama at NYU's prestigious Tisch School of Arts. "I was so different growing up compared to college," she says, reflecting on her old life. "I was not in touch with my sexuality at all, then I went on a journey in school to become… very in touch with it." Somewhere along the way, Rachel leaned towards comedy over the theatrical productions most kids go to Tisch for — she tried that stuff and didn't like it so much. Instead, she's a comedian and actor who's doubled down on the scatty, sorting your shit out mindset. It's reaping rewards — alongside Shiva Baby, she's currently starring in ABC series Call Your Mother opposite Kyra Sedgwick — but her parents were "nitpicky in a loving way" in the beginning, a little like Danielle's.
"They were like 'What are you doing? You're tweeting about getting fingered in a car. We thought you wanted to do plays!'" Rachel remembers. Getting them to a point where they realised there was a difference between their daughter and the comedian took time, but it came eventually. She invited her dad to a stand-up show at a college, having finally figured her set out. He saw how the crowd reacted, and they've been supportive ever since. Now, Rachel's family barely flinches when she asks them to take videos of her sudsing herself in a bikini. "It's for a comedy video," she'll say. No further questions.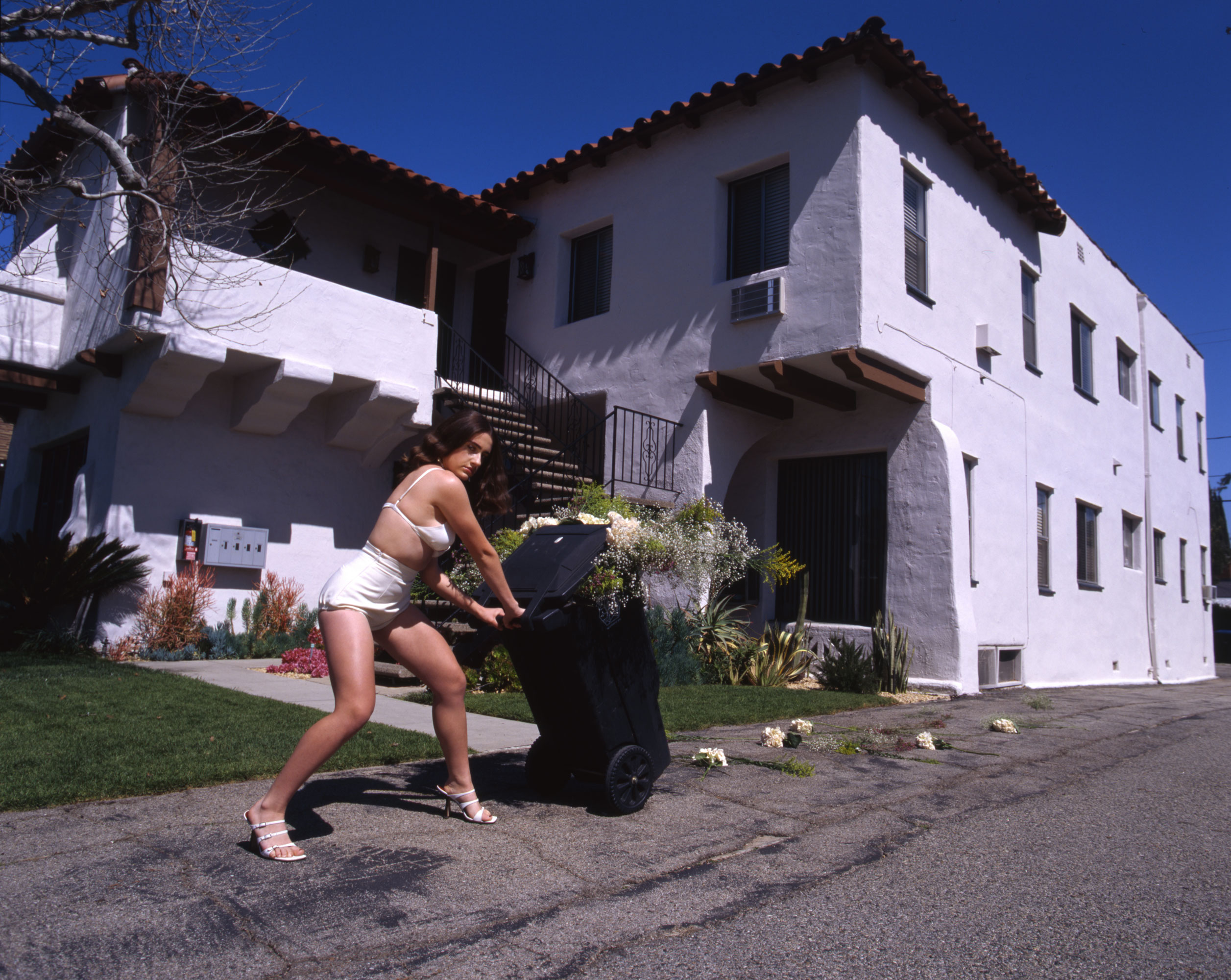 If Rachel's personal comedy is proudly messy, and what she's been known for to date, Shiva Baby feels like the proof that she's always possessed the power to go deeper. While the movie harbours a similarly chaotic energy to its lead star, it's also quietly profound proof that the most complex of cultures can be sharply dissected in unlikely packages.
Dive beneath the film's hysteria-inducing surface and you'll find a movie that, on one hand, captures the sugar dating world, while also making articulate digs at the aspirations of capitalist worship with a feminist twist. A conversation between Danielle and her sugar daddy's oh-so-perfect wife Kim, played by Glee's Dianna Agron, was partly ad-libbed by Rachel on the day. When offered a job by the woman who's twisting the balls of the same man she is, Danielle politely rejects it: "I don't really wanna be, like, a 'girl boss'…" she awkwardly shrugs.
There's a generational divide between Kim and Danielle, and those years have reshaped what success and fulfilment looks like for young women today. It's interesting that it's a line Rachel snuck into the movie. Does she think girl boss culture is dead? "I think girl boss culture, initially, was shallow in a way," she says. "In some situations it was like making women men: 'Run a business and be evil to people!', but [then we're] like, wait, that's not good [and are] excusing women who do bad things." She's making sense of a complex point in the moment. "It was also painted over as empowering because it's like, 'Well, why don't we get a girl tyrant in here?' Then [we realised]: 'Oh, it's the same thing, it's just a woman'." Now, she says, the girlboss culture isn't dead, but the particulars of it are a little more nuanced. "There's more layers."
Nearly a year has passed since Rachel watched Shiva Baby at its SXSW premiere, at home with her family wearing her high school prom dress. She's 25 now, turning 26 in September. Whether she likes it or not, that next chapter is approaching; one in which household name fame should feel tangible. "Because of the pandemic, nothing feels real," she laughs. "Every piece of exciting news is an email. It's like, 'Ooh, okay! Back to bed.'"
For a second, she looks back on pre-pandemic times. Some things have changed for the better. "20 through 23 was a mess — a mess, mess, messy, mess," she laughs, head shaking. "I was going through it every day. There wasn't a time when I wasn't in a Whole Foods crying. Now I feel so much more in control of myself, my life and my choices. I feel better. I guess that's what you should be at 25."
You'll still find Rachel Sennott crying in Whole Foods from time to time, "but something actually has to happen now!" From aspiring Valley Girl meme queen on drugs to LA woman neurotically browsing groceries, that sounds like growth to us.
Shiva Baby is available to stream in the US via Utopia. It will be released by MUBI in the UK on 11 June. Follow i-D on Instagram and TikTok for more film features.
**Credits:
**Photography Jheyda McGarrell
Assistant Josh Cabello
Hair Sami Knight
Make-up Molly Greenwald