Netflix are making a true crime doc about the disappearance of Elisa Lam
The true story behind 'Crime Scene: The Vanishing at the Cecil Hotel' will have you sleeping with the lights on.
|
14 January 2021, 11:31am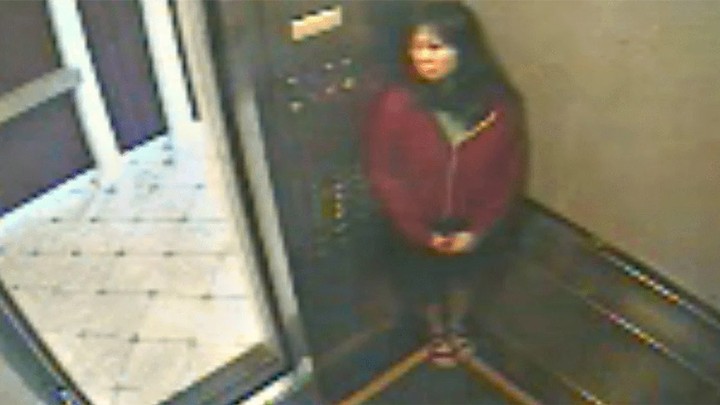 With the exception of the bizarro fests that were Don't F**k With Cats and Tiger King, it's been a little while since Netflix gave us all a true crime docuseries to obsess over and binge in one straight sitting. But don't worry, they're changing all that by starting 2021 TV off with a bang, and a creepy real life crime series about the disappearance of Elisa Lam.
In their new documentary series Crime Scene: The Vanishing at the Cecil Hotel, the streaming platform will take a deep dive into the uber-creepy 2013 case, following tourist Elisa as she arrives at a DTLA hotel and vanishes into thin air.
Elisa, a Vancouver native, had travelled to LA alone and checked into the Cecil before disappearing under extremely suspicious circumstances. Sadly, after other guests began complaining of low pressure and black water, her body was discovered in one of the hotel's water tanks. Over the years, many have questioned how the 21-year-old could have accessed the staff-only tanks and climbed in by herself.. Self-appointed internet sleuths have repeatedly probed the details of her death, which was officially ruled as accidental drowning, with Elisa's bipolar disorder cited as a factor.
Directed and executive produced by true crime veteran Joe Berlinger (who also made Netflix's Conversations with a Killer: The Ted Bundy Tapes), the four-part series is set to drop on 10 February, and we already can't wait. It comes almost eight years to the day since Los Angeles police released the last-known CCTV footage of Elisa, taken inside the hotel elevator. The footage shows Elisa acting so erratically the clips have birthed a thousand conspiracy theories about alien abduction, human trafficking and haunted hotels, to name but a few.

"As a true crime documentarian, I was fascinated in 2013, when the elevator video of Elisa Lam went viral and legions of amateur detectives used the internet to try to solve the mystery of what happened to her, a 21-year-old Canadian tourist on her first trip to Los Angeles," the director said in a statement.
"So, when journalist Josh Dean, who is also a producer on the project, brought us his research into this case, we realised there was as an opportunity to do something different by not just telling the story of Elisa's disappearance, but to create a series that explores a particular location's role in encouraging or abetting crime — or the perception thereof."
The series will also go deep on the chequered history of the Cecil Hotel, which is admittedly pretty spooky in itself. Along with Elisa's case, the notorious site hosted serial killers Richard Ramirez and Jack Unterweger, and even became the inspiration for American Horror Story's hotel-themed season. "My past projects have leaned into individual crimes and criminals, but I have never explored the role a particular location has played in creating an environment in which multiple crimes seemingly take place over and over again," writes Joe Berlinger. "The fact that Elisa disappeared in a location that has a multi-decade history of crimes is what made her case fascinating to me."
I know, scary right? But it's either this or six more weeks of banana bread and Sopranos reruns, so let's dive in.