Meet Morfydd Clark, Saint Maud's inimitable breakout star
With an award-winning turn in the A24 horror movie, the Welsh actress is just getting started. Here, we get to know Morfydd Clark.
|
12 February 2021, 9:00am
Morfydd Clark is drawn to roles that reflect what it's like to exist on the fringes of society. Last year, she played a young woman who spirals into schizophrenia in the heartbreaking dark comedy Eternal Beauty. In Saint Maud, Morfydd took on the titular role of a troubled and radically religious private care nurse who's obsessed with saving her patient's soul. The horror movie, written and directed by Rose Glass, got rave reviews after it's premiere at the Toronto International Film Festival in 2019, and was promptly picked up by A24, the arthouse production studio behind "elevated horror" flicks The Witch, Hereditary and Midsommar. Morfydd's star was on the rise as she was all set to make her big, international debut with the movie's release in March of last year. Then the pandemic hit, and cinemas shuttered worldwide. The film's release was delayed over 10 months (it finally hit US theatres last week, and can now be streamed on Epix), which left Morfydd in a kind of professional limbo, but with plenty of time to reflect on what drew her to Saint Maud in the first place.
"This year, I've had Maud in my mind a lot," the 30-year-old Welsh actress says over video call from New Zealand, where she's currently filming Amazon's billion-dollar-budget Lord Of The Rings series. "During this time, everybody's suffered, but we've seen the people on the outskirts of society, the people who are ostracised and not cared for, suffer even more. I definitely feel that Maud would be one of them."
Saint Maud opens with a very bloody, very exasperated Maud sitting in the corner of a hospital room, paralysed by her inability to save a dying patient. The traumatic incident affects her mental health immensely, leading her to cut off her relationships with other people in exchange for an intense, sometimes physical one with God. Ultimately, Maud does some pretty unforgivable things, but Morfydd's spellbinding portrayal of the young nurse puts us in her shoes — which she lines with beds of nails as an act of devotion — to help us better understand the world she inhabits (the drab, seaside town of Scarborough) and her place as a loner struggling within it.
Morfydd is quick to admit that she's grown too sympathetic to Maud ("I think I need to be talked to about how much I forgive her"), but her background has led her to empathise with the character; and the reason she's been attracted to similar roles in the past is because at times she's also felt like somewhat of an outsider. Morfydd struggled with dyslexia and ADHD growing up, and after school left her "overwhelmed" and "burnt out", she dropped out at 16. "Luckily, I was sent to Welsh language school [where] the arts are so respected," she says. "There's a right to be a performer in Welsh language and in society, and I really wasn't good at anything else, really couldn't put my mind to anything." After leaving school, Morfydd worked on a farm and as a teaching assistant before auditioning for the National Youth Theatre and Welsh Youth Opera. She got into both programs. "I really do feel that I needed access to the arts, whether or not I became an actor," she says. "[It's] just this place where I could be myself, really… then it happened to work out."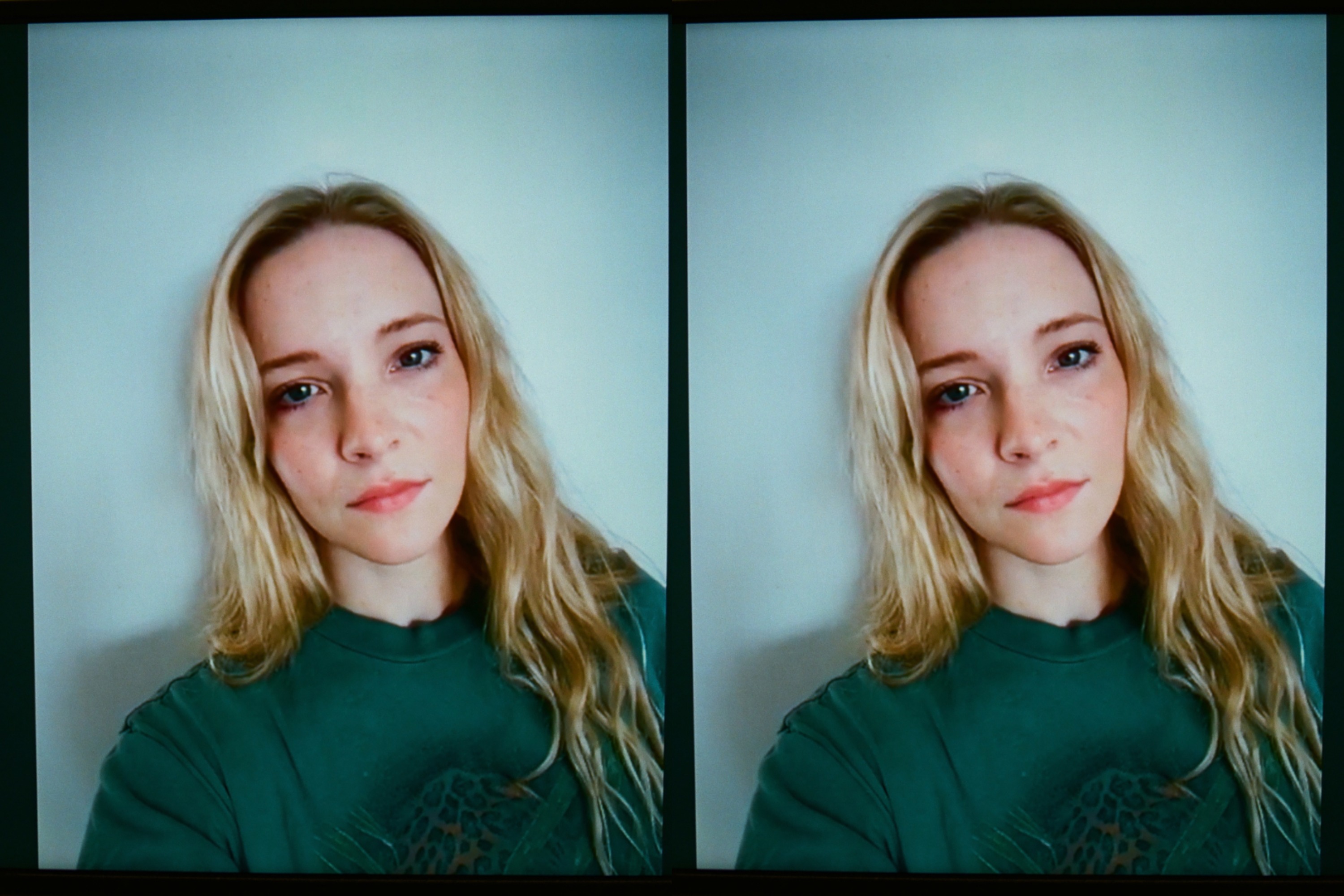 Morfydd spent over a decade in theatre in and around London before graduating to smaller TV and film roles, notably The Falling and the Jane Austen adaptation, Love & Friendship. In 2018, she began work on Armando Ianucci's The Personal History of David Copperfield, based on the Charles Dickens novel; Eternal Beauty, directed by Craig Roberts; and HBO's fantasy series His Dark Materials. Next came Saint Maud.
Morfydd remembers very clearly the moment she read the script for the first time, feeling an otherworldly pull to the project. She recalls needing to meet Rose, and thinking that they must be quite alike. But when Morfydd first auditioned for the film, its backers worried she'd be too kind and sweet for the terrifying role. This isn't exactly surprising. The actress is soft-spoken and quick to smile on our call, making it hard to believe she's the same girl menacingly picking her own scabs or wielding a pair of sharp scissors on camera. Rose, however, was so set on Morfydd and sold on her ability to bring duality to the character, that an extra scene in which Maud convulses violently — and orgasmically — on the floor was added to the movie to ensure there'd be plenty of horror. "Obviously, after every take I got notes," Morfydd said of working with Rose. "But there were few words that needed to be exchanged because we developed a shorthand quite quickly. We were inhabiting the same realm."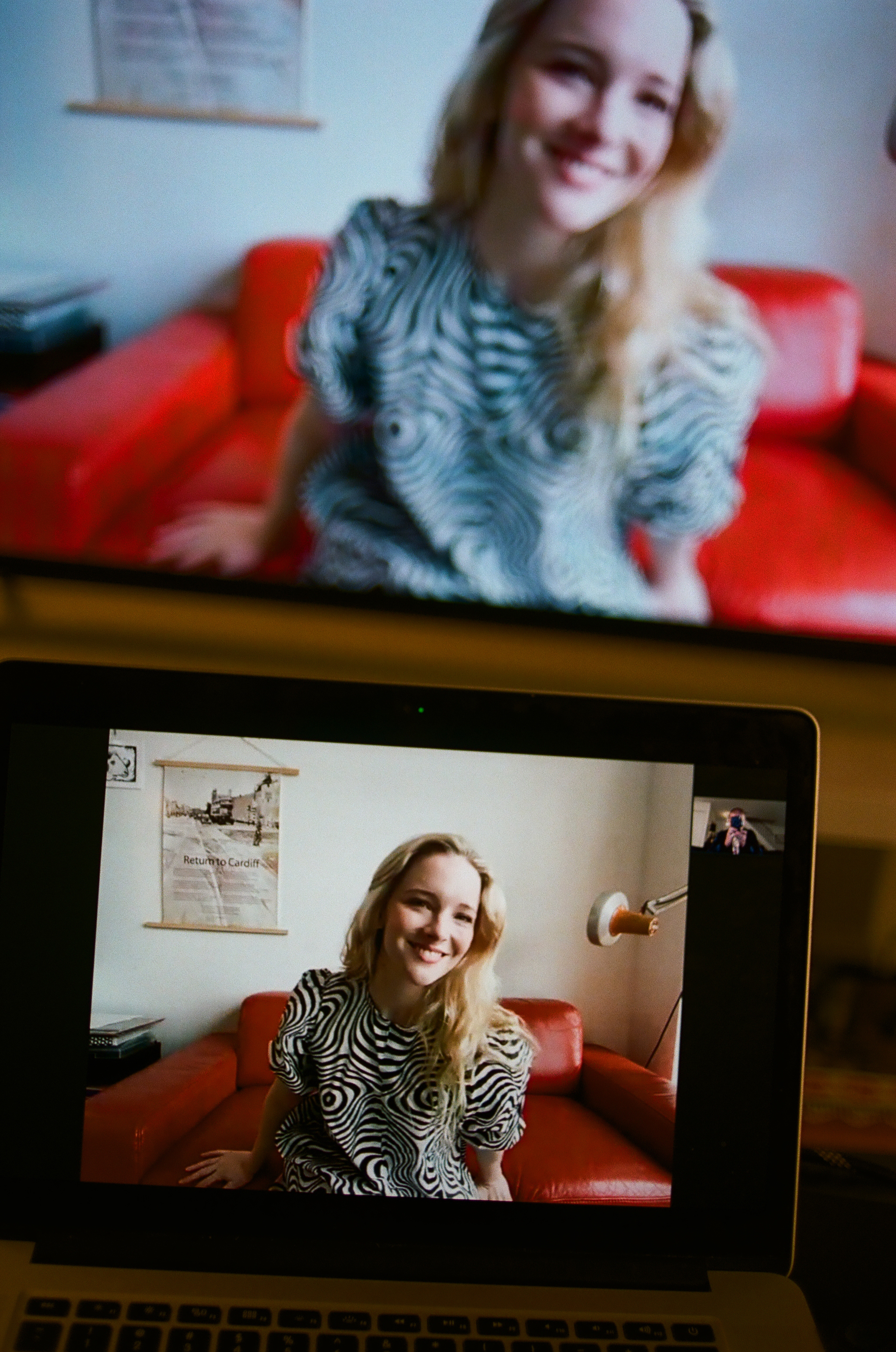 Together, the first-time director and rising actress have created a film that's been longlisted for 11 BAFTA Awards. Not only that, but just this week Saint Maud won British/Irish Film of the Year at the London Critics' Circle Awards, with Rose, who's 31, taking home the Breakthrough British/Irish Filmmaker Award. "It surpassed so many of our [expectations]," Morfydd said. "None of us expected it to be seen by so many people, and [we] just wanted it to work to some degree."
Morfydd Clark — a name that is going to be rolling off many more tongues this year, so you'd best learn to say it right (it's pronounced MORE-fith) — also won big at the Critic's Circle Awards, accepting the title of British/Irish Actress of the Year for her work in Eternal Beauty and Saint Maud. (Saoirse Ronan and Florence Pugh, who also had breakout roles in A24 films, won the prize in 2015 and 2019, respectively.) No longer an outsider, to say that big things are on the horizon for Morfydd would be a gross understatement; she's already at work on the biggest blockbuster of a project she could've ever have imagined — the Lord of The Rings prequel series (also known as the next Game of Thrones).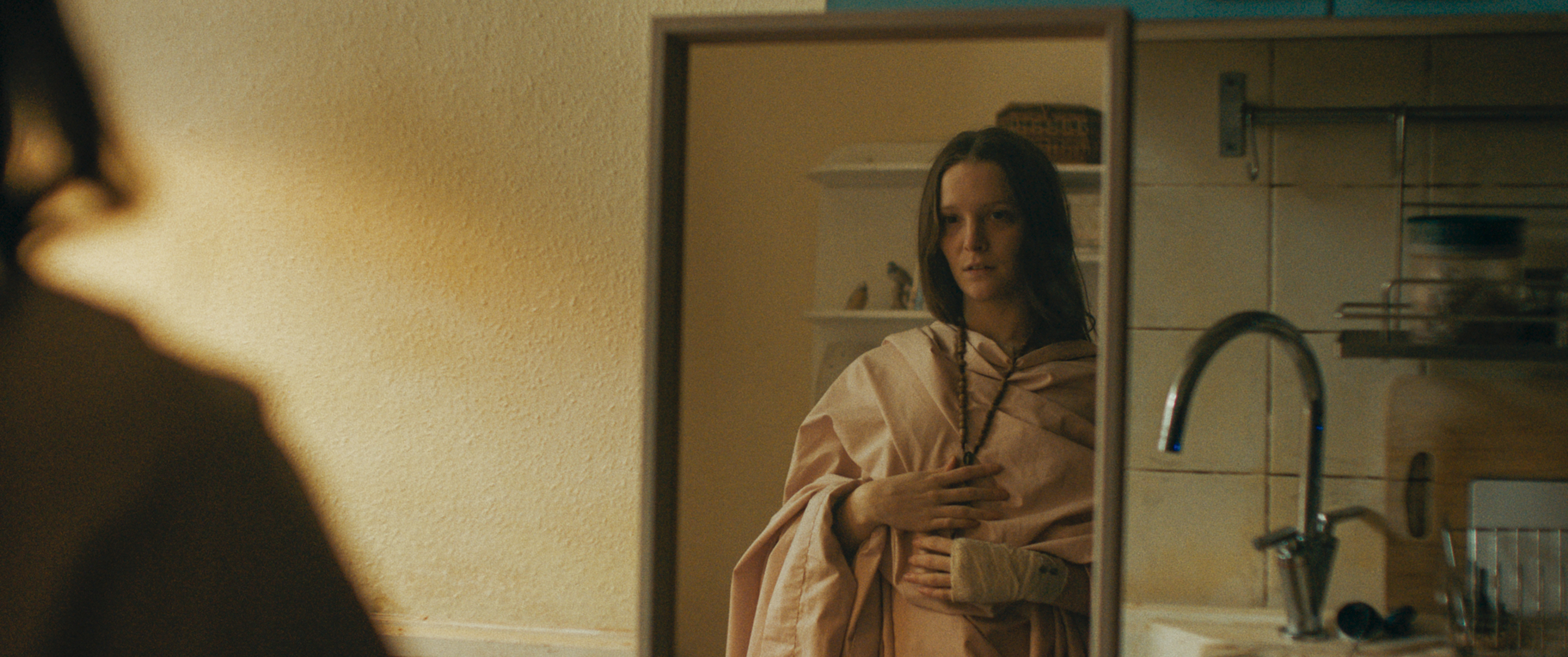 Reportedly cast as Galadriel, the elven queen played by Cate Blanchett in the original trilogy, Morfydd has called the lush landscapes — Númenor, the Misty Mountains, the elf-capital of Lindon — of New Zealand home since October 2019. Though details of the big budget project are few and far between, Morfydd has been inspired by the country's natural beauty, and also its response to the pandemic, which has allowed her to maintain a somewhat 'normal' life during production. "It's been weird experiencing lots of new things here in such a turbulent time," she says. "It feels like a simulation that I've got to wake up from."
Her brush with magic in working on the fantasy series granted Morfydd not only a means of escape — "I feel like I'm in the state of the sublime a lot" — but solidified her interest in the genre, and her hopes of working on an adaptation of the Welsh myths in the future. As the breakout actress of the year fronting A24's latest star-making film, whatever Morfydd aspires to is within reach. Until then, she's spending her time fantasising about heading home to Wales, and being reunited with friends and family. Though Morfydd's not sure when exactly she'll be able to leave Middle Earth, she senses it will be very soon. "I really hope that by summer things are a bit better… 'I feel the sun is rising'," she laughs.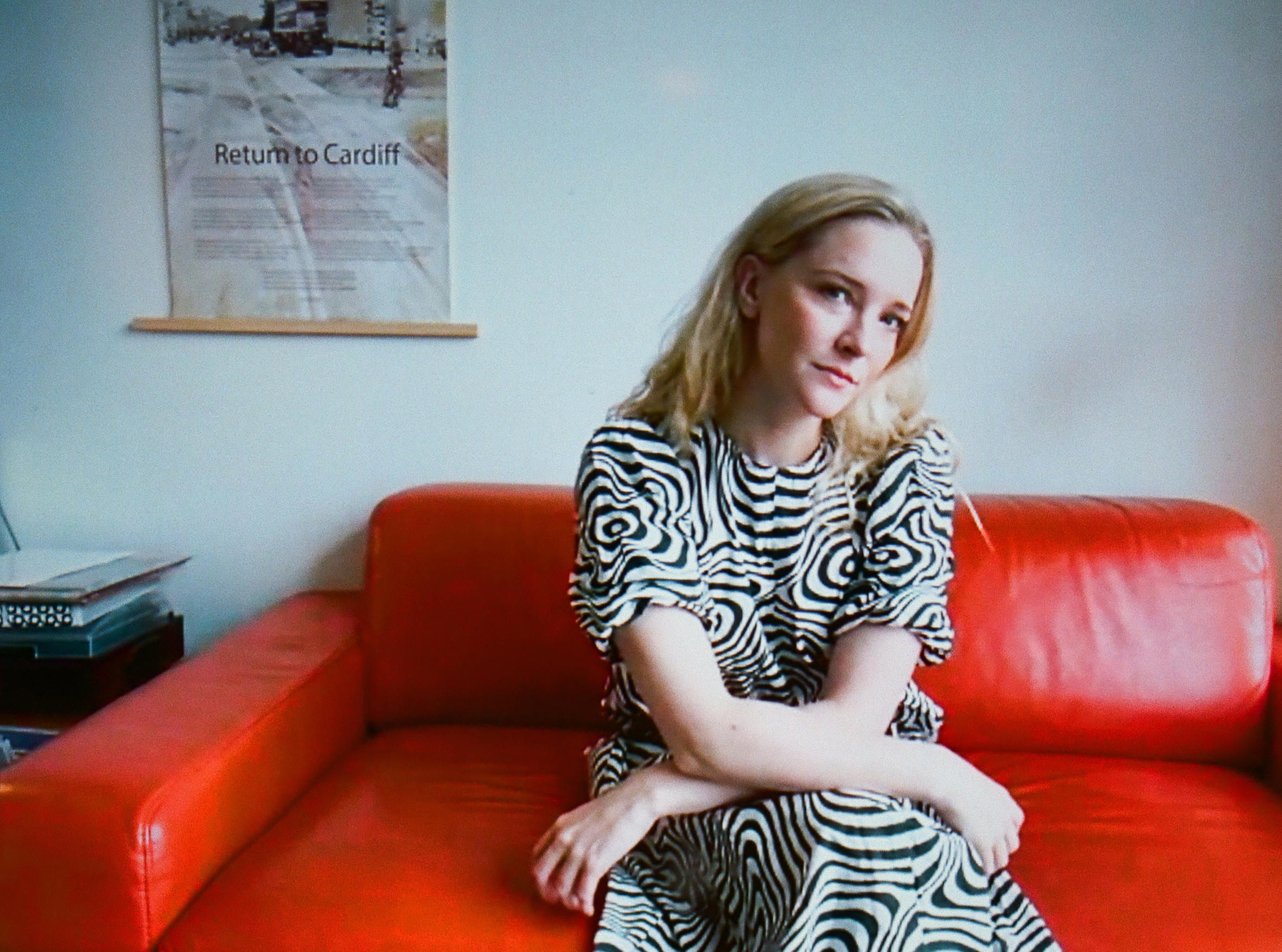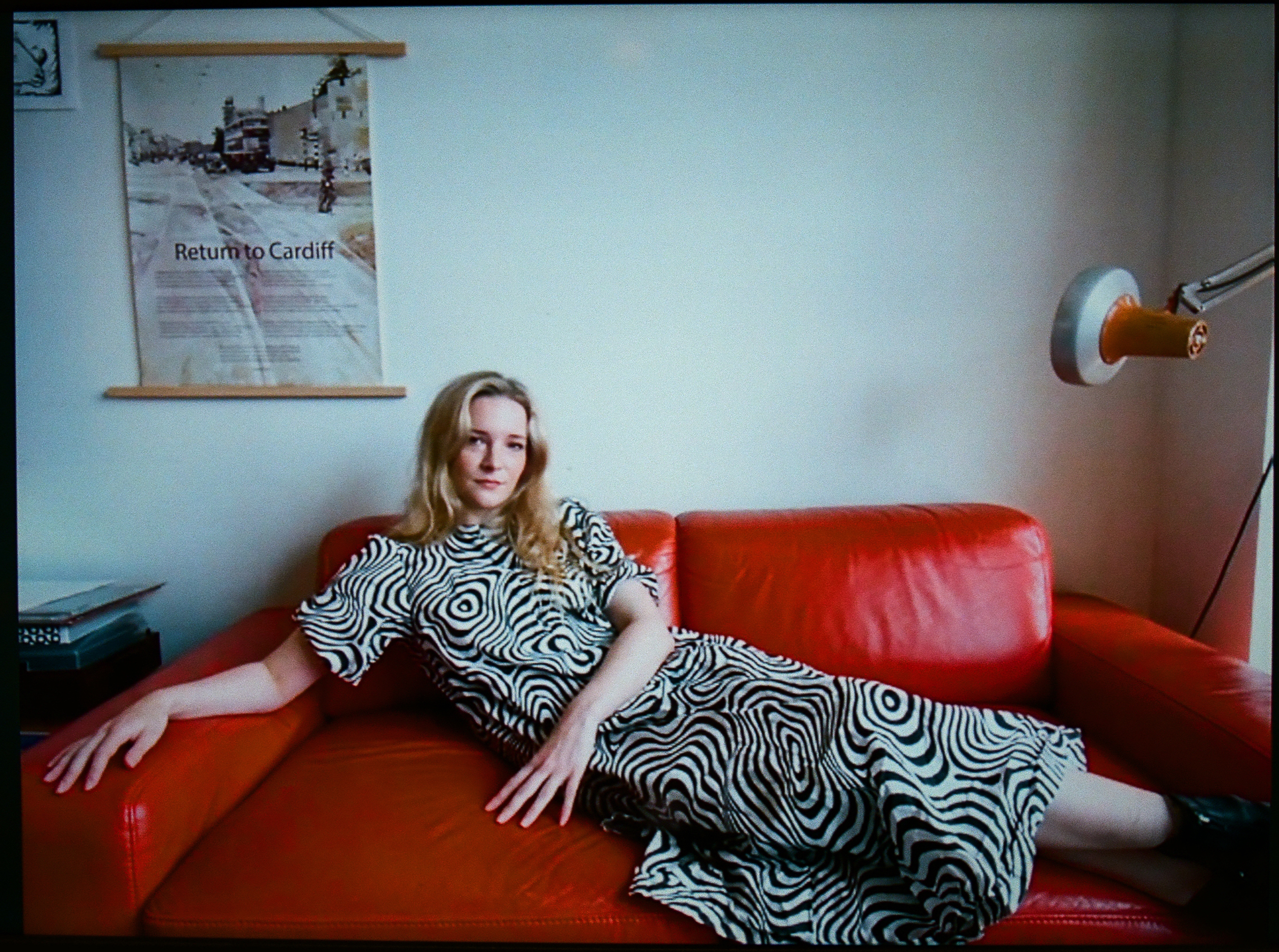 Credits
---
Photography Phoenix Johnson.
Make-up Kath Gould