Tune into Balenciaga's SS20 apocalyptic news broadcast
In a livestream, the house's engagement with political aesthetics takes a bizarre new turn.
|
19 February 2020, 11:50am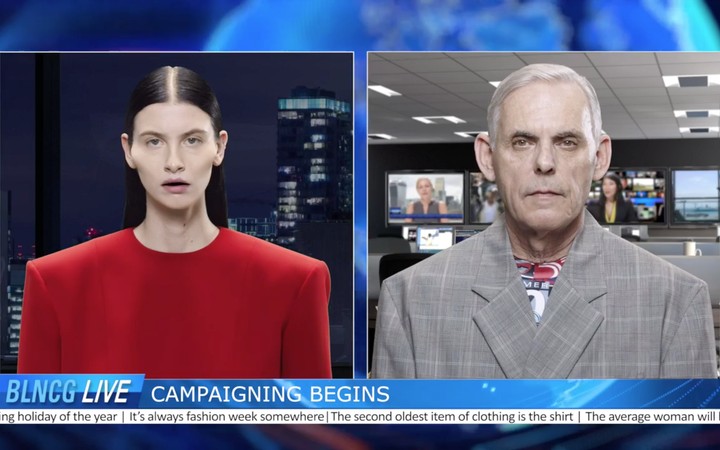 In such testing times for global politics, the information that shapes our understanding of current affairs is under closer scrutiny than ever. Traditional mainstream media outlets are increasingly being disregarded, with news consumers increasingly turning to partisan platforms that cater directly to their established world views.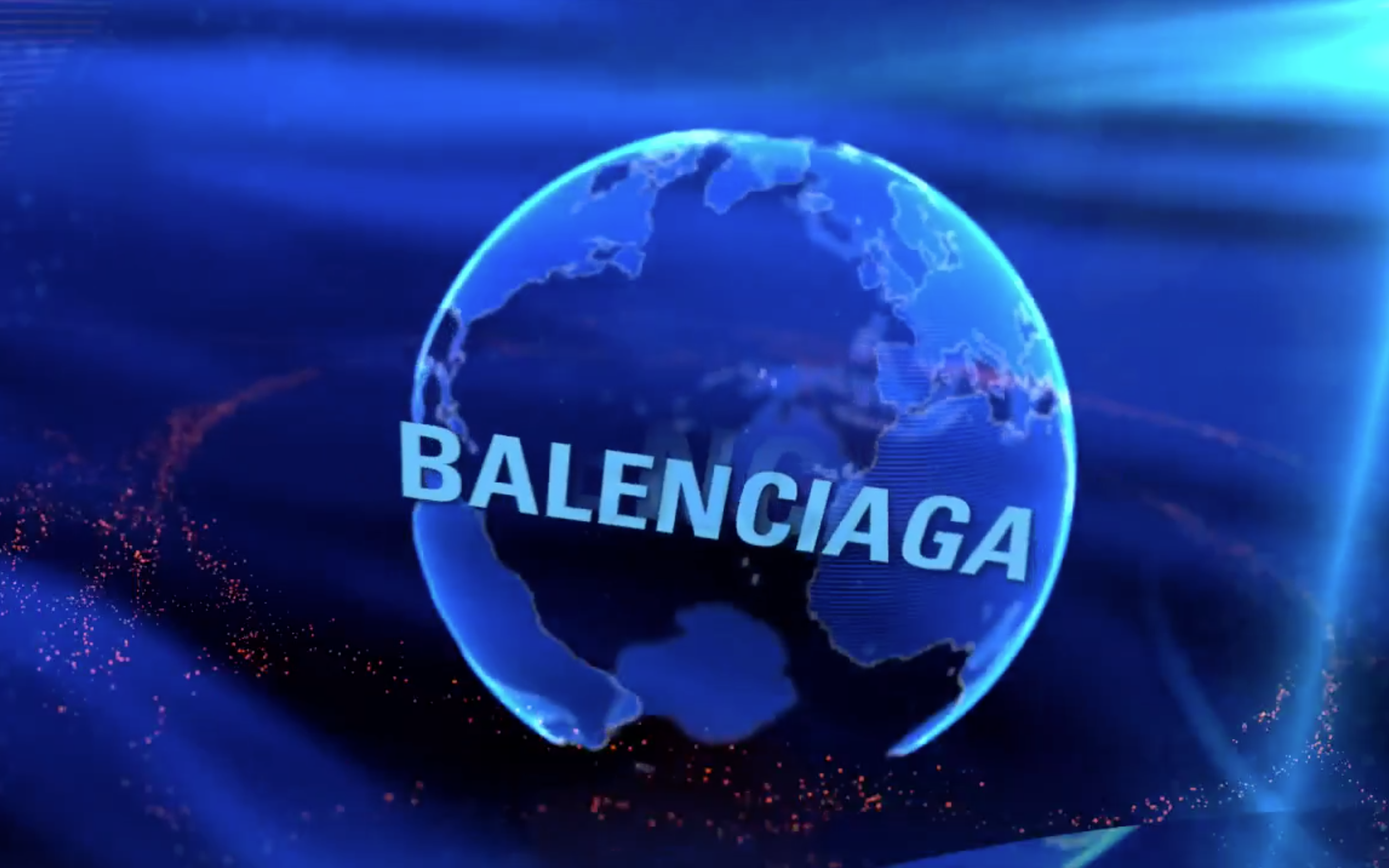 In this new media scrum, some unlikely players have emerged -- the latest being Balenciaga. Recent months have seen the esteemed Parisian house significantly broaden its remit. Just weeks ago, the reopening of its fabled Avenue George V couture salons was announced, after a hiatus of over fifty years. And for its SS20 imagery , creative director Demna Gvasalia has teamed up with political campaign photographer Laurence Chaperon, casting models in rally-ready posters. Captioned with purposefully vapid slogans like "Love Is For Everyone" and house slogan "The Power of Dreams", they conveyed the faint promise of political change we know all too well.
In the latest development of Balenciaga high office ambitions, the brand has branched out into news broadcasting, it would seem. On their official Twitter account, all former tweets have been deleted, à la disgraced-politician-tries-to-start-afresh, and replaced with a looping 'livestream' from the Balenciaga newsroom.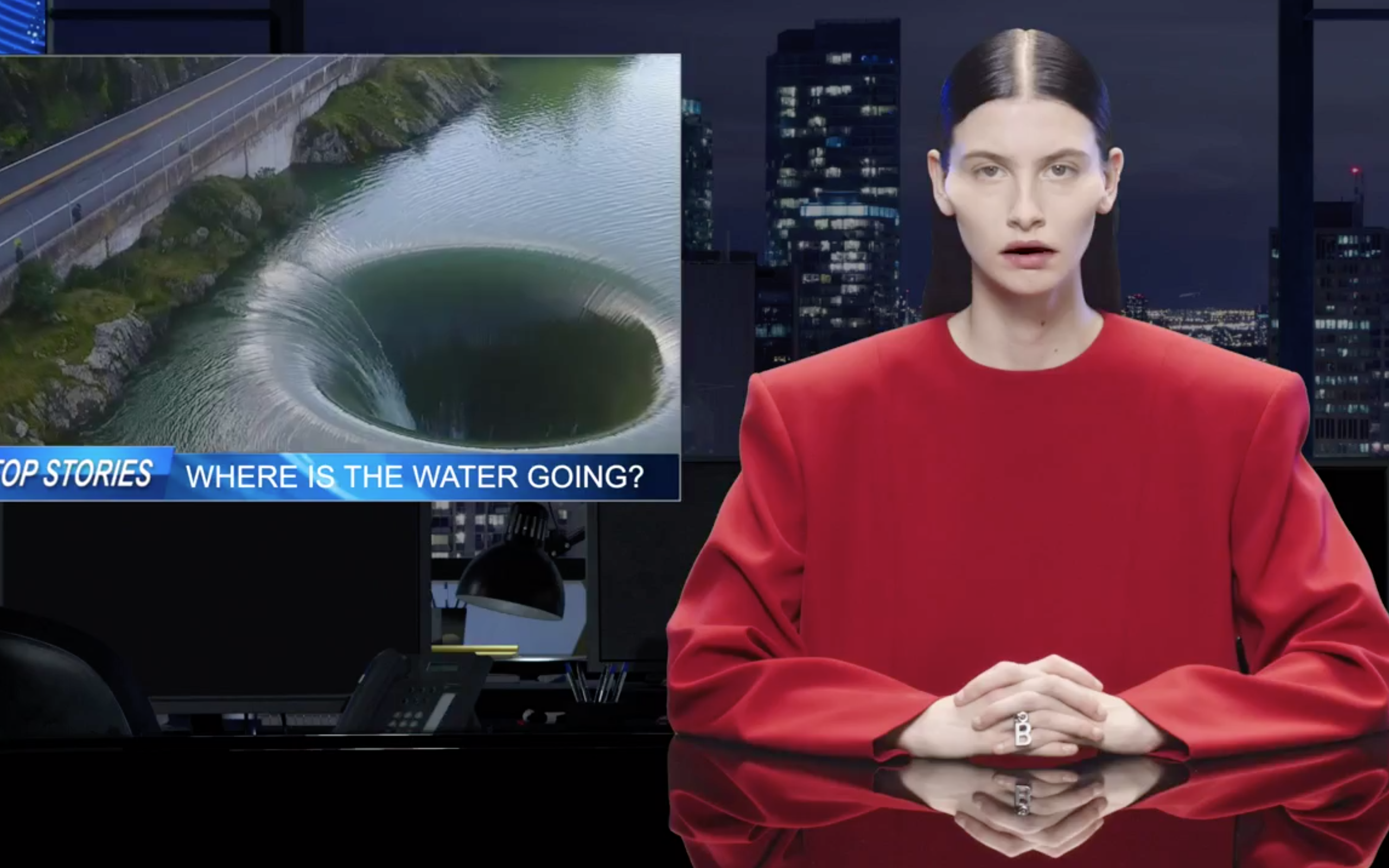 In SS20's Euro-crat suiting, bodyguard-appropriate outerwear and elegantly off-kilter dresses, seemingly deep-faked anchors report live from the frontlines of eerily vague yet pressing events: 'Where is the water going?', 'No more traffic jams!' and 'Planets realign -- sunglasses required' read the headlines.
The consequences of this breaking news remain to be seen. That said, if the credibility of news platforms now plays second fiddle to how well they resonate with personal aesthetics and opinion, Balenciaga's evening broadcast's the only one we'll be tuning into.
Tagged: