Raf Simons is releasing a whole new sports shoe line
With names like SOLARIS, ANTEI, CYLON, ORION and 2001, (RUNNER) is Raf's take on footwear for the future.
|
07 January 2020, 12:22pm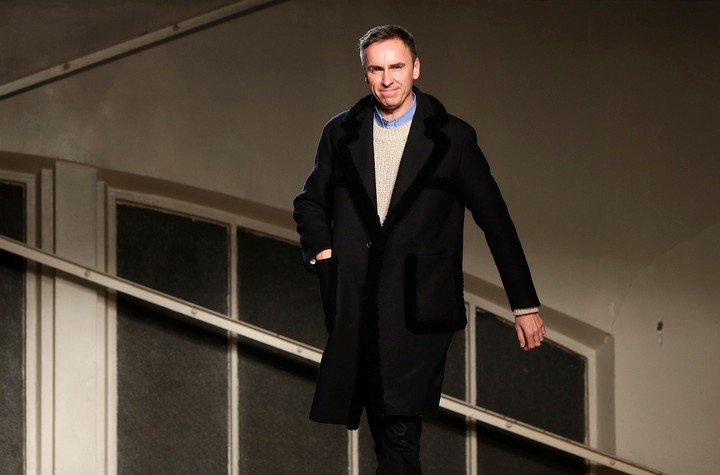 Photo Getty Images
Raf Simons fans, rejoice! As if the announcement of a capsule collection with The xx wasn't enough to tide you over for the winter, the Flemish menswear designer will be releasing a fresh new line of footwear, entitled (RUNNER).
Given the designer's track record for sending streetwear stans into a frenzy -- as we saw with the Adidas-collab Ozweego -- the odds of the new release hitting a home run with fans are as certain as they come.
Across eight styles and a variety of colourways, the new range offers "an investigation of form and function and an exploration of shape," says the brand, with the traditional forms of sports sneakers given a characteristically Raf reinterpretation. Despite what the models' sci-fi sounding names -- SOLARIS, ANTEI, CYLON, ORION and 2001 -- might suggest, a focus on natural materials, such as leather and suede, predominates.
The fancy footwear will debut at Raf's forthcoming show at Paris Fashion Week Men's, and will be on sale through the brand's showroom in the city, held 18-23 January. If you're not able to hop on the Eurostar to pitch a tent and join the queue, don't panic: this initial release is just the first step in a long-term project that will see the shoe develop over the seasons.