Here's how many women and people of colour are finally getting time on the big screen
In a depressingly unjust awards season, there are at least a few glimmers of hope.
|
06 February 2020, 12:06pm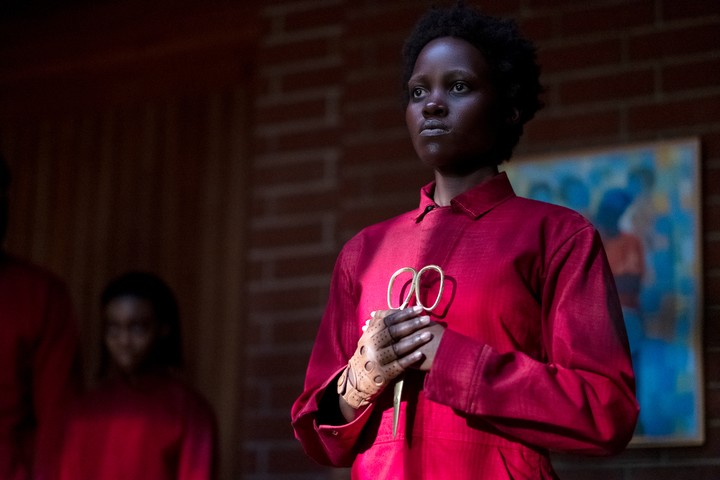 This year, surveying awards season, you could be forgiven for feeling like Hollywood took a step back in terms of the equal representation of race and gender. After the brilliant critical and financial success of films like Moonlight, Get Out and Black Panther in the past few years, it felt like we'd finally made progress in an industry journey towards something resembling equality. Then, 2019 came around and its awards season was, once again, dominated by white men.
But even if the chin-stroking members of the Academy are struggling to wrap their heads around the idea of people of colour and women helming movies (where's the proper love for Us, Little Women, Harriet, Waves and so many others?), it's good to know that the real world is more attuned to diverse protagonists.
A study conducted by the Annenberg Inclusion Initiative, involving 1300 popular films released between 2007 and 2019, has shown that the number of non-male or non-white protagonists has slowly risen. In that regard, last year was the strongest on record.
In 2019, 43% of the top 100 films that hit cinemas featured a women lead or co-lead; a figure that's more than doubled from 20% in 2007. Of those women, 16% were from underrepresented racial or ethnic backgrounds. When it comes to people of colour as a whole, 31% of the highest grossing films in 2019 featured a protagonist from an underrepresented racial or ethnic background; a figure that's almost tripled in the past 13 years.
What's more, the myth that films with so-called 'niche' lead characters don't make money at the box office can officially be quashed too. Films with women protagonists raked in $7.8 billion in the US last year, while films with POC protagonists earned $6.9 billion overall. The studio doing the most? Numbers-wise, Universal Pictures released nine women-helmed films and eight with underrepresented racial or ethnic leads or co-leads. It was Disney, though, who made the most: all of their films with women or underrepresented racial or ethnic leads made at least $1 billion at the international box office.
Dr Stacy L. Smith, one of the researchers who conducted the report, said that "the continued progress toward greater inclusion is important to celebrate," but work, as always, still needs to be done. "Even as we urge ongoing change—particularly for women aged 45 and over, and for individuals (especially women) from racial/ethnic groups who are routinely erased in popular film."