Alexa Demie: "My biggest personal successes were when I got out my own way"
The actress of the moment tells Rihanna how she learned to stop being so hard on herself.
This story originally appeared in i-D's 'Rihannazine' Special Edition, no. 01, 2020. Order your copy here. For this one-off project, Rihanna put a series of questions to the women shaping culture today, and invited them to share their visions for 2020.
Can you introduce yourself?
I'm Alexa Demie and I do a lot of shit.
What do you think your biggest personal or professional success has been so far?
I'd say my biggest personal successes were every time I got out of my own way. And my biggest failures were every time I got in my own way. I'm hardest on myself, and I had to have a conversation with myself about that. I feel like when you have so much resistance in life, which comes from within, you can't get the right doors open. So as soon as I stopped being so hard on myself, a lot of doors started to open.
What was the experience of finally getting out of your own way like for you?
It was a very internal experience. I've come to realise that I like to work, work, work, and I have to take a break. And I like to go out in nature and lay in the grass – that really brings me back to myself. So when I started to allow myself to do that, it helped me to relax on a lot of stuff.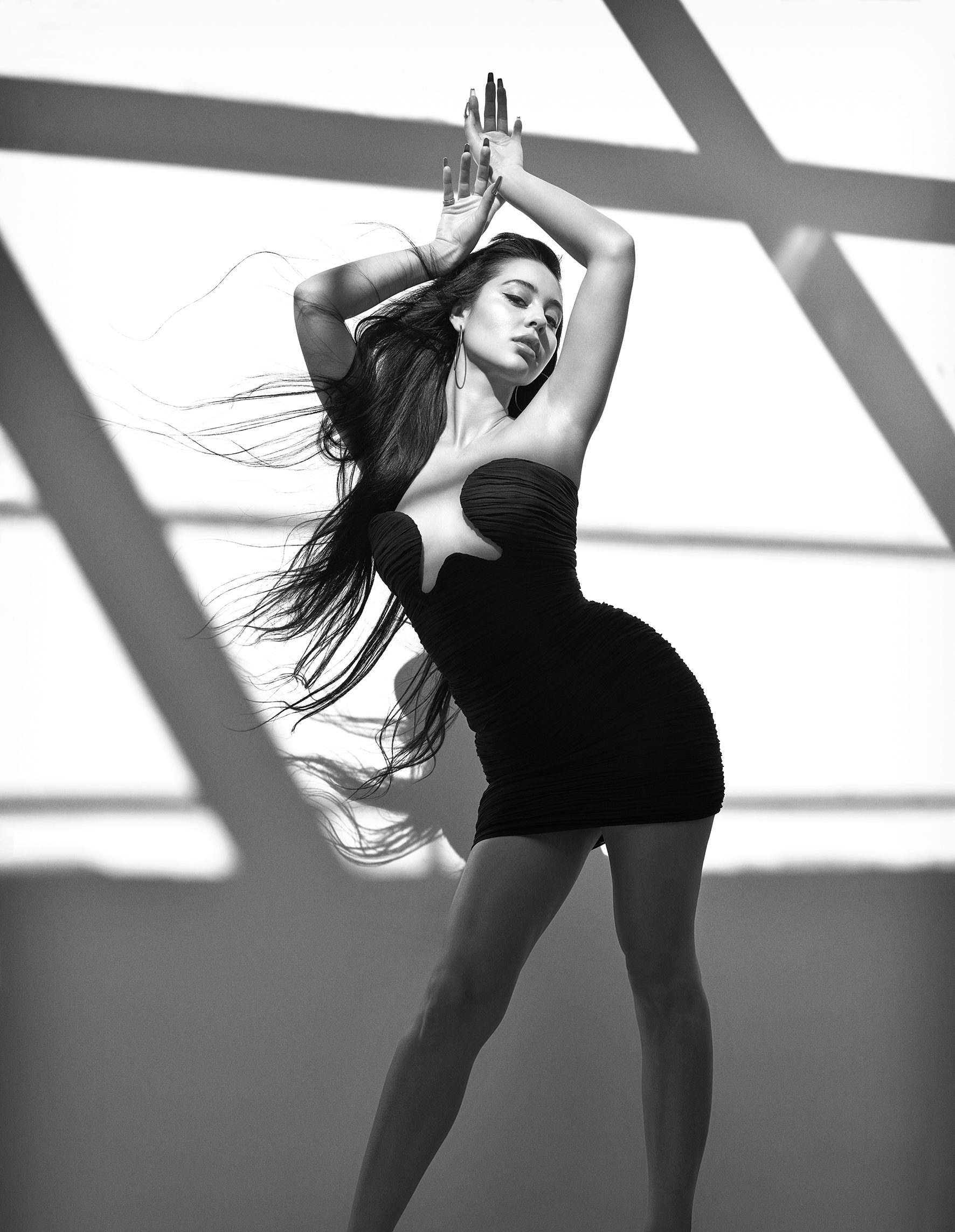 If you could ask Rihanna one question, what would it be?
If I had a question for Rihanna, it would be: do you wanna hang out?
How do you think she'd respond?
She'd say "Fuck, yeah!"
What would the plan be? What kind of day would you have?
We'd probably just lie by the pool all day.
As we're heading into 2020, what are you taking with you into this year, and what are you leaving behind in 2019?
I'm bringing my cheques!
Credits
---
Photography Mario Sorrenti
Styling Alastair McKimm
Hair Duffy at Streeters.
Make-up Kanako Takase at Streeters.
Nail technician Alicia Torello at The Wall Group using Chanel.
Set design Jack Flanagan at The Wall Group.
Colourist Lena Ott for Suite Caroline.
Lighting technician Lars Beaulieu.
Photography assistance Kotaro Kawashima, Javier Villegas and Jared Zagha.
Digital technician Johnny Vicari.
Styling assistance Madison Matusich and Milton Dixon.
Hair assistance Lukas Tralmer, Juli Akaneya and Allie J.
Make-up assistance Kuma and Tomoyo Shionome.
Set design assistance Colin Walker and Joe Arai.
Production Katie Fash.
Production coordinator Layla Némejanski.
Production assistance Fujio Emura.
Casting director Samuel Ellis Scheinman for DMCASTING.
Casting assistance Cicek Brown for DMCASTING.
Model Alexa Demie
Lede image all clothing Vetements. Earrings Maria Black.
Tagged: