The designer making surreal sustainable party hats
Sassa Ann Van Wyk uses vintage and deadstock fabric to create artistic headpieces.
Sassa Ann Van Wyk thinks we all could be having a little more fun with our hats. The designer discovered hatmaking at 13, while studying at a fashion design-focused high school, and since then has only wanted to make hats. She creates headpieces that don't take themselves too seriously, ranging from feathered head-scarfs to tall, velvet party hats (her personal favorite as they are "ridiculous").
The 22-year-old designer was born in Dusseldorf, Germany, and is now based in Vienna, somewhere she's now looking to get out of for the sake of finding more fashion and hat inspiration. She launched her namesake brand at 21 and dreams of making a living off solely making hats so that she can stay in her studio for the rest of her life.
A true craftsman, something she credits to being half South African, she gets excited about embroidering and makes all of her hats by hand with vintage or deadstock fabrics. Her favorite vintage finds are unexpected, like feathers from an extinct bird, or fabric from a chandelier. "Whenever I see like a furniture fabric, I feel like I want to embroider it a bit more and then put it into a weird shape to loosen up the seriousness of the fabric," she says.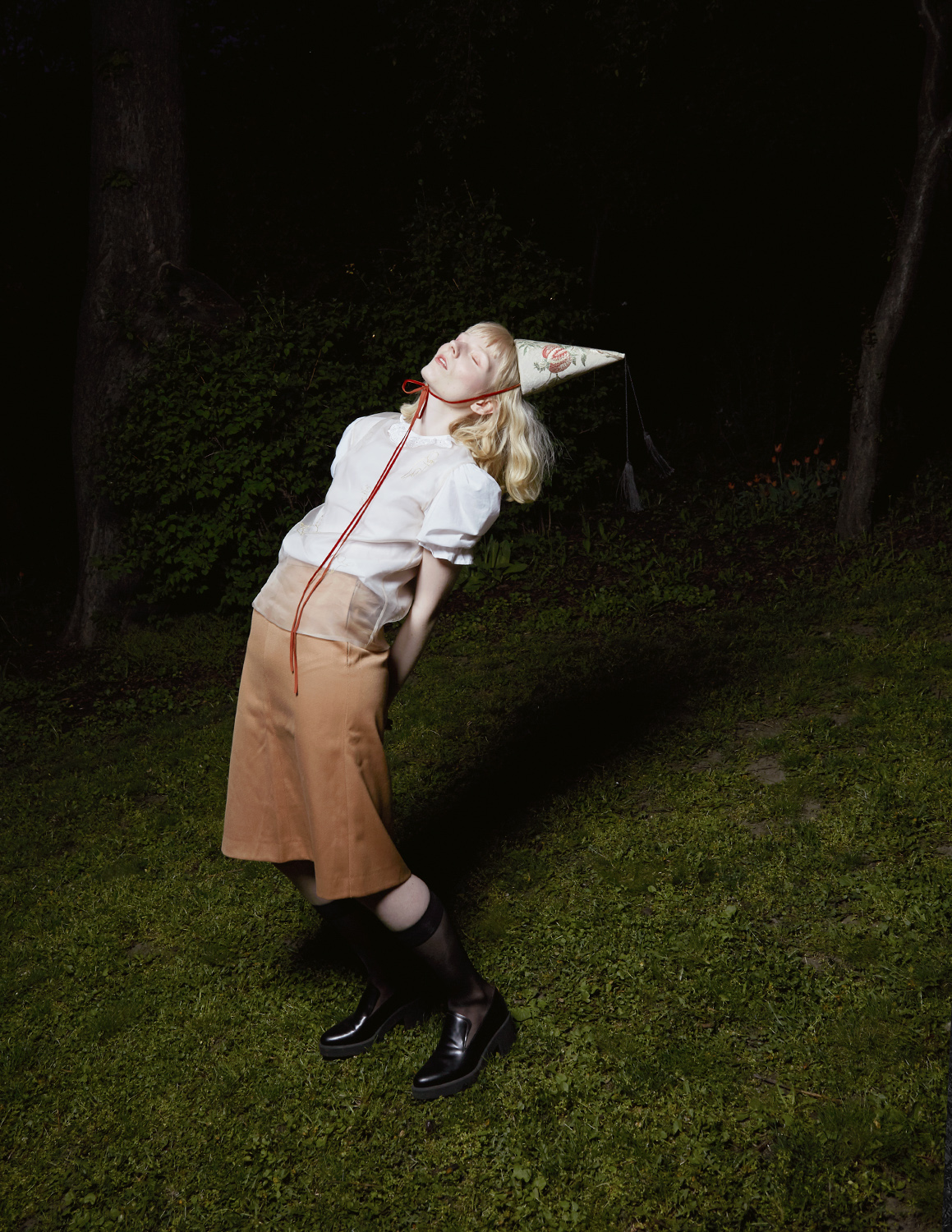 i-D spoke to Sassa about strange vintage finds, sustainability, and why regular hats are boring.
How did you first become interested in fashion design?
My mom used to be a knitwear designer and I was always really impressed when I saw her drawings when I was a child. From 10 years old I knew I wanted to be a fashion designer, but then I discovered that there's something else other than making clothes in general. I got so excited about hats when I was 13, and then all I wanted to do since then was making hats.
Why party hats?
I'm really into silly hats. Especially cone head, party hats. I like weird shapes and party hats are just so silly. I have this picture in my head of a children's party and everybody's wearing these small coneheads in different colors. And I think I see fashion as something that has to be fun. I don't want people to take themselves too seriously and party hats are something that everyone looks ridiculous wearing. But with feathers and beads, and sometimes even pearls, they become slightly more adult but still silly.
How important was it for you for the hats to be made from vintage fabrics?
It's more sustainable and I feel like the work that has gone into the fabric already is so amazing. There are so many more amazing fabrics in flea markets or antique shops than you can find new nowadays. I just love craftsmanship so much and am interested in the story of each of the fabrics.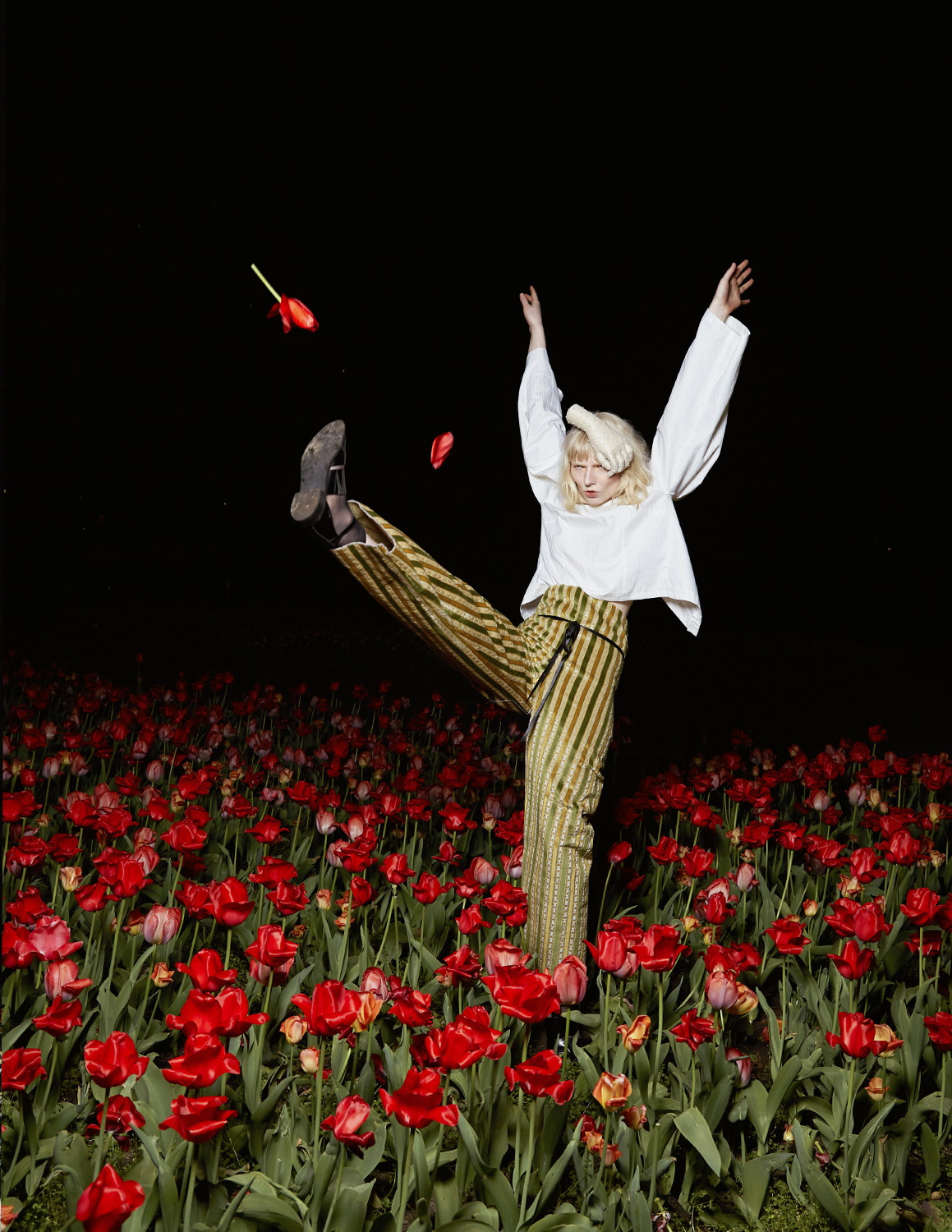 How wearable are these hats?
Most of the time nowadays I am sending my hats to other designers for shooting in. Sometimes musicians ask to wear them for their concerts. You can wear all of them but I think, for streetwear, it's a bit difficult because then everyone would stare at you. You would have to be a very outgoing person to wear them. Even I get stared at all of the time when I wear some of my hats.
Are you personally always wearing hats?
I am all the time in winter. In summer, I get really hot but in winter I'm always wearing weird ones with lots of pom poms and I really enjoy it because it also keeps me warm.
What should we expect for the future of Sassa Ann Van Wyk?
I'd like to collaborate with bigger brands. I'd like to encourage people to have more fun with fashion and see that hats don't have to be boring. We can all have more fun with headpieces. But, mostly, I'm just really hoping that I can make a living out of my hats because that way I can stay in the studio for the rest of my life.