A stage adaptation of My Neighbor Totoro is coming
The Studio Ghibli story about childhood, spirituality and the beauty of nature will be brought to life in London later this year.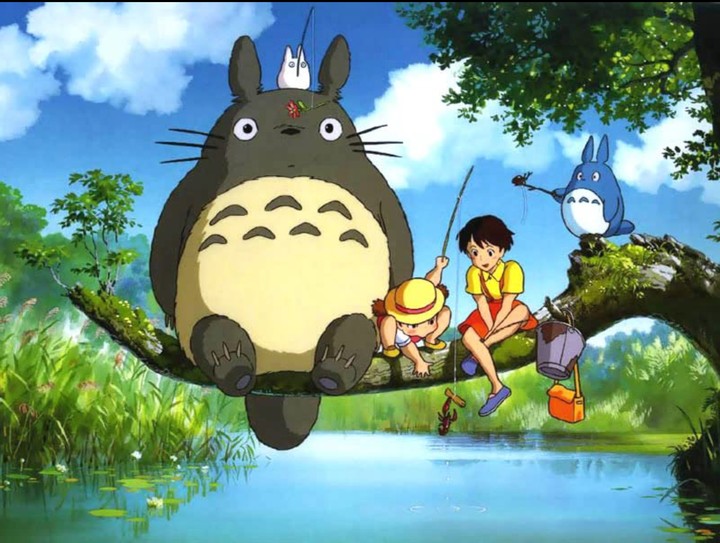 Still from My Neighbor Totoro
Finding out Studio Ghibli's Spirited Away was being turned into a play, only to discover it would be showing exclusively in Japan (Hulu are doing a special live streamed showing in July though!) sent us spiralling. But the FOMO, it turns out, was short lived: a new stage adaptation of the beloved 1988 anime movie My Neighbor Totoro will be coming to London's the Barbican this October.
According to Deadline, the adaptation comes from The Royal Shakespeare Company director Phelim McDermott and Improbable, the globally-renowned improv acting group he co-founded. Alongside them is famed Japanese composer Joe Hisaishi, known for scoring over 100 films including all but one of the movies from Hayao Miyazaki, founder of Studio Ghibli. Playwright Tom Morton-Smith (Oppenheimer), has written the script adapted from the wholesome story set in rural Japan in the 50s. It follows two young girls, Satsuki and Mei, who move to be closer to the hospital their mother is a patient at, and in the process find a forest filled with cuddly woodland spirits (including Totoro) and a magical catbus.
"This enchanting coming-of-age story explores the magical fantasy world of childhood and the transformative power of imagination, as it follows one extraordinary summer in the lives of sisters Satsuki and Mei," a statement from the RSC reads. A video from the show also promises that it will use puppetry, presumably for some of the ethereal creatures in the woodland forests. If it's anything like the creations at the Spirited Away show in Japan, we're expecting them to pay homage to the beautiful hand-drawn artistry the Miyazaki movies are known for. It will feature an ensemble cast of actors with Japanese, East and South-East Asian heritage. The two leads, however, will reportedly not be played by children due to the technical puppetry and physicality needed for the roles.
The show will also feature the original songs from the movie, alongside unheard orchestral pieces that never made the original cut. Music will be very present but it is categorically not a musical. "It may be that during certain scenes you'll hear a beautiful voice, like you do in the film," Hisaishi told Deadline. "If we turn it into a musical, it says something different from what the original source material does."
My Neighbor Totoro will have a strict 15-week run at the Barbican from 8 October 2022 to 21 January 2023. You can book tickets now for the show that promises to "delight all generations" at TotoroShow.com.
Follow i-D on TikTok and Instagram for more on Studio Ghibli movies.
Tagged: