Kodi Smit-McPhee on his Golden Globe-winning new role
The Australian actor has spent a decade "breaking out". Now, with an award-winning role in queer-coded Western 'The Power of the Dog', he's done it.
We met Kodi Smit-McPhee in October 2021 at the London Film Festival to discuss 'The Power of the Dog', his then-awards-tipped project directed by Jane Campion. Following his Best Supporting Actor win at the 2022 Golden Globe Awards, we are republishing that profile.
The mountains over Jane Campion's Montana in The Power of the Dog are like a Rorschach test for her characters. As the sun moves across the sky, shadows cast by clouds overhead change, contorting the curve of the rock. Silhouettes miraculously appear; images like parables sent from above. It's one of the many forms of wordless communication -- alongside sharp whistles and plucked banjo strings -- that run through the heart of her latest film. Set in 1920s America and based on the novel by Thomas Savage, The Power of the Dog is a tale about a covertly queer rancher's bruised ego prompting a maniacal power within him. One that he inflicts upon his clearheaded brother and his despondent new wife, along with their "sissy" son who came with her to their family's farm. He might stand on the fringes of the story's conflict at first -- an observer rather than a participant -- but that "sissy" son, a boy named Peter played by Australian actor Kodi Smit-McPhee, subconsciously holds the key to altering his step-uncle's broken worldview, turning the film on its head.
The film, widely hailed as one of the best of 2021 and winner of the Best Direction prize at the Venice Film Festival, is a rumination on self-hatred, toxic masculinity, lust, and how grief gives way to anger. But in an ensemble that features Oscar-winners and nominees alike, including Benedict Cumberbatch as the queer rancher Phil, Jesse Plemons as his brother George, and Kirsten Dunst as George's partner Rose, it's Kodi who makes the most indelible mark on it.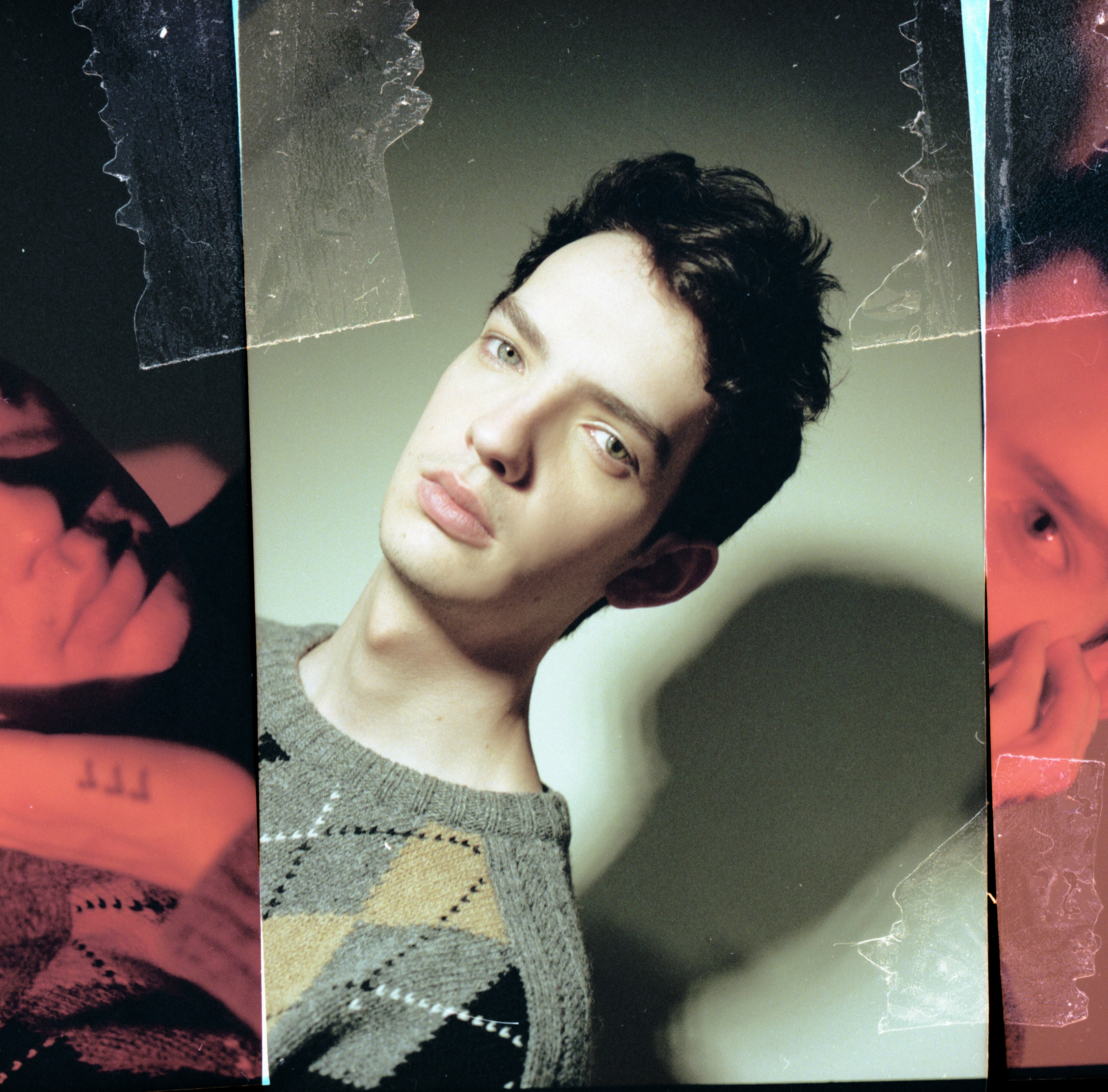 As Peter, a teenager studying medicine in the hopes of one day becoming a doctor, he eerily embodies a version of himself, only one that feels more troubled and vulnerable. Pundits have him placed as a shoe-in for an Academy Award nomination, and critics have dubbed his performance a "breakout", despite the fact he's been doing this for the best part of a decade now. His appearance in the apocalyptic drama The Road earned him high praise and awards back when it bowed in 2009. Then he followed it with a string of interesting, low budget hits (Let Me In; Slow West) and commercial juggernauts (Dawn of the Planet of the Apes; the X-Men franchise).
He insists he's grateful for the praise anyway. "You've got to take it with a great sense of humility that it can take 10 years to break out, or have a breakout role in any avenue," he says, laid back in a London hotel room the day of the film's UK premiere, the space empty save for two chairs and a table between us. He talks with a confidence that seems semi-distracting at first. Perhaps, after years of playing mousy and introspective characters who have often struggled to express themselves, to hear the man behind them do so with such gusto is strange. But he's wise; you get a sense of how he's survived the Hollywood ringer so well.
Jane Campion is one of the industry's most respected filmmakers. She made history as the first woman to win the famous Palme d'Or prize at Cannes Film Festival, for her film The Piano in 1993, and is one of only seven women to have been nominated for the Best Director Academy Award. She is an actor's filmmaker, taking her time with her projects, and appeasing nobody but herself as she makes them. To enter that inner circle means something.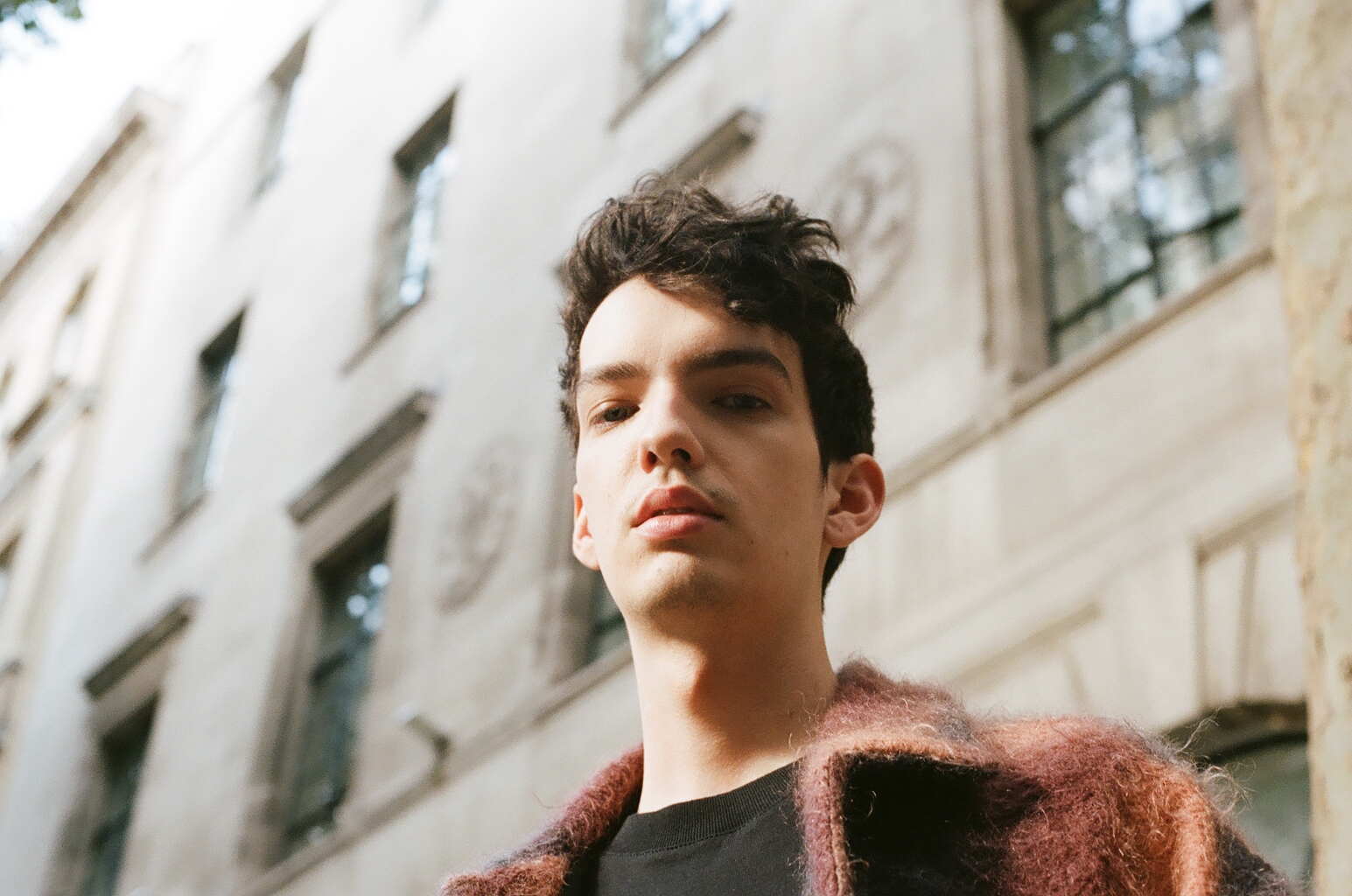 For Kodi, the process of becoming part of that circle began during the film's off-kilter audition process. Instead of going down the usual casting route, with rooms full of casting directors and producers, "like a cattle call," he says, he met Jane at her friend's house in Los Angeles. The way he describes that encounter makes it seem almost like a cinematic seance. "She wanted me to have some material prepared, but I hadn't," he recalls, "so instead of reading the script, we resurrected the character in the room." Jane asked him questions and he responded in character. She made him ponder parts about Peter that would prod Kodi too; establishing the elements they share. "She asked me what my interests are," he says "and I rattled off my love for philosophies that I read about, and duality and symbolism. There was a great deal of me I saw in Peter, but also a lot I could learn from him."
The period between that impromptu audition and the shoot itself changed Peter as a character, though, partly due to Jane's disciplines. "When you're recruited into Jane's world, it turns into a bit of a boot camp," Kodi remembers. "She has a very healthy way of becoming the antagonist in order to challenge you and push you out of that stagnant nature to a place we can grow." The process forced him to confront his ego: he was assigned an accent specialist and a movement coach, which seemed unnecessary considering he's played mostly American characters throughout his career, but eventually he "surrendered" to the experience. "You need someone outside of yourself to challenge your ego, you know?" he says. "The ego is a lousy master, but a good student if you can train it." When Jane presented him with mentors for things he'd done many times before, he found himself asking: "'Do I need to do this?' But in that same breath, I thought I needed to just enjoy the fact [I was] working with a master. We're never going to know everything. I learned that in her presence. That's what made Peter."
Kodi exists on the fringes of Hollywood, in a way. He's the first to admit he doesn't pay much attention to the awards circuit, or to who everybody's talking about as the hot new person to work with. Instead, he prefers the introspective side of it. "It gives me a bit more freedom to pick and choose from these archetypes and the places where I pull inspiration from," he says. Those sources of inspiration, he says, come from "the primordial soup of creativity and philosophy."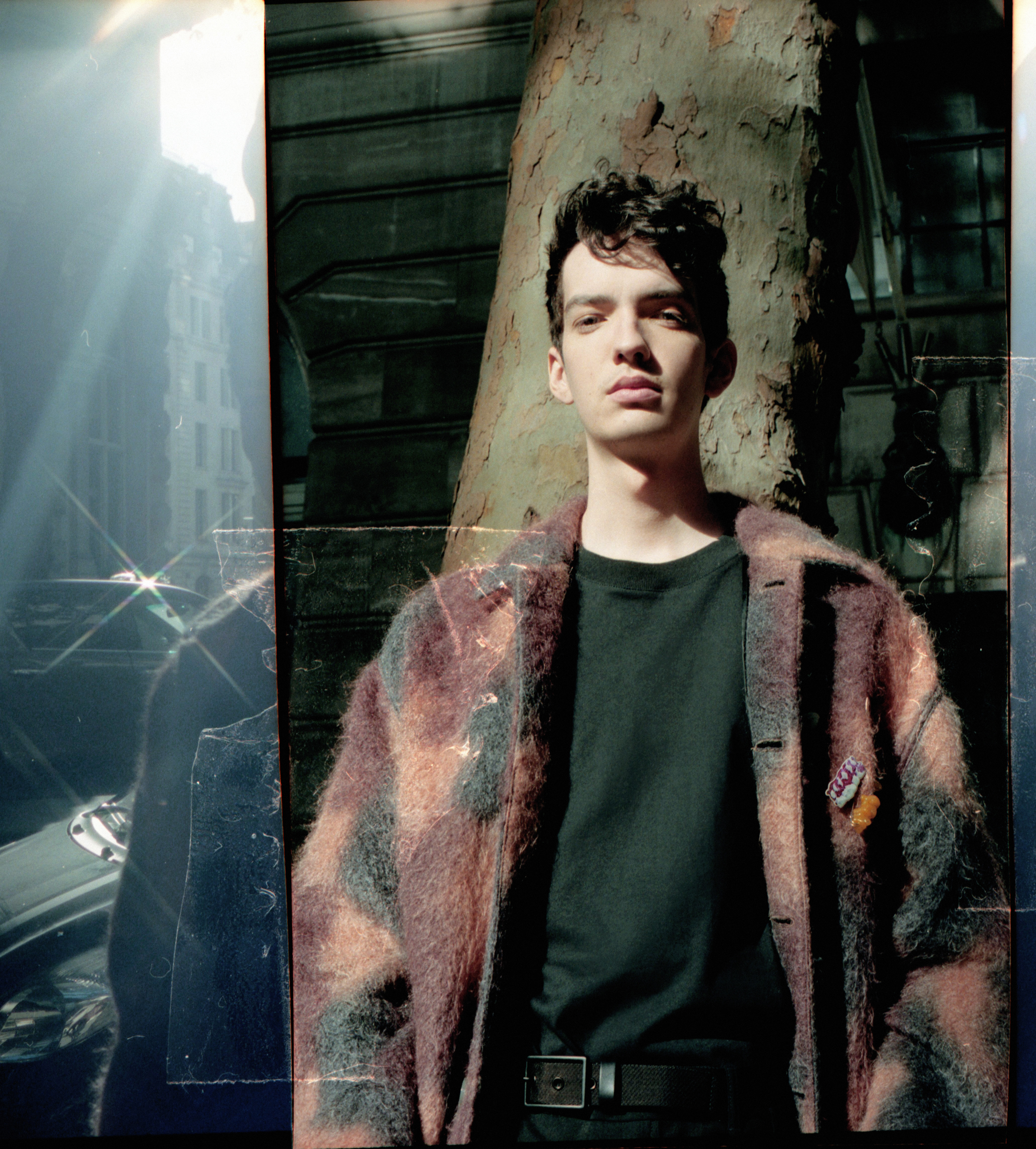 On set with Jane, Benedict, Kirsten and Jesse, discussions of where these characters were going, metaphorically, weren't common. Perhaps that's a byproduct of what was on the page. As the film unfolds, the connections between Kodi's Peter and Benedict's Phil fold in on themselves. What was once seen as animosity, soon becomes a fractured reflection of deep-rooted self loathing. Disdain transforms into a mutual respect for their shared status as outsiders. There's a weird mix of erotic and lethal tension; you can't tell if Phil is going to kill Peter or fuck him. He grins and nods in agreement. How did they describe that tension?
"I feel like it was all internalised," Kodi says. "You don't want to be thinking, from a third person perspective, is the audience picking up what we're dropping? Are the smoke and mirrors working? As soon as you start thinking that, it's not going to work. You need to be in the intention of your characters, and keep it selfish in that manner. The chemistry itself will do the work." He describes the difference between generations; our own desire for clarity instead of simply letting things unfold naturally. "I've been brought up with a lot of films that put too much in your face in terms of what's happening, and give us way too obvious signs that tell us how to feel. It was so against the grain to me to be invited into a cinematic experience where we had to work it out by ourselves."
If The Power of the Dog was a spiritual experience for Kodi, perhaps you could consider the project he worked on next -- a biopic of Elvis Presley with king of glitz Baz Luhrmann -- to be its escapist counterpart. In it, he plays the pop singer and friend of Elvis, Jimmie Rodgers. The experience on that set was "so completely different, but it was so comforting to know, as different as they are in terms of how they work, their expressionism, their energy -- I was still being put on the spot," he says. "As an actor, you learn that, to continue and to replicate that satisfaction, you're going to need to face the music."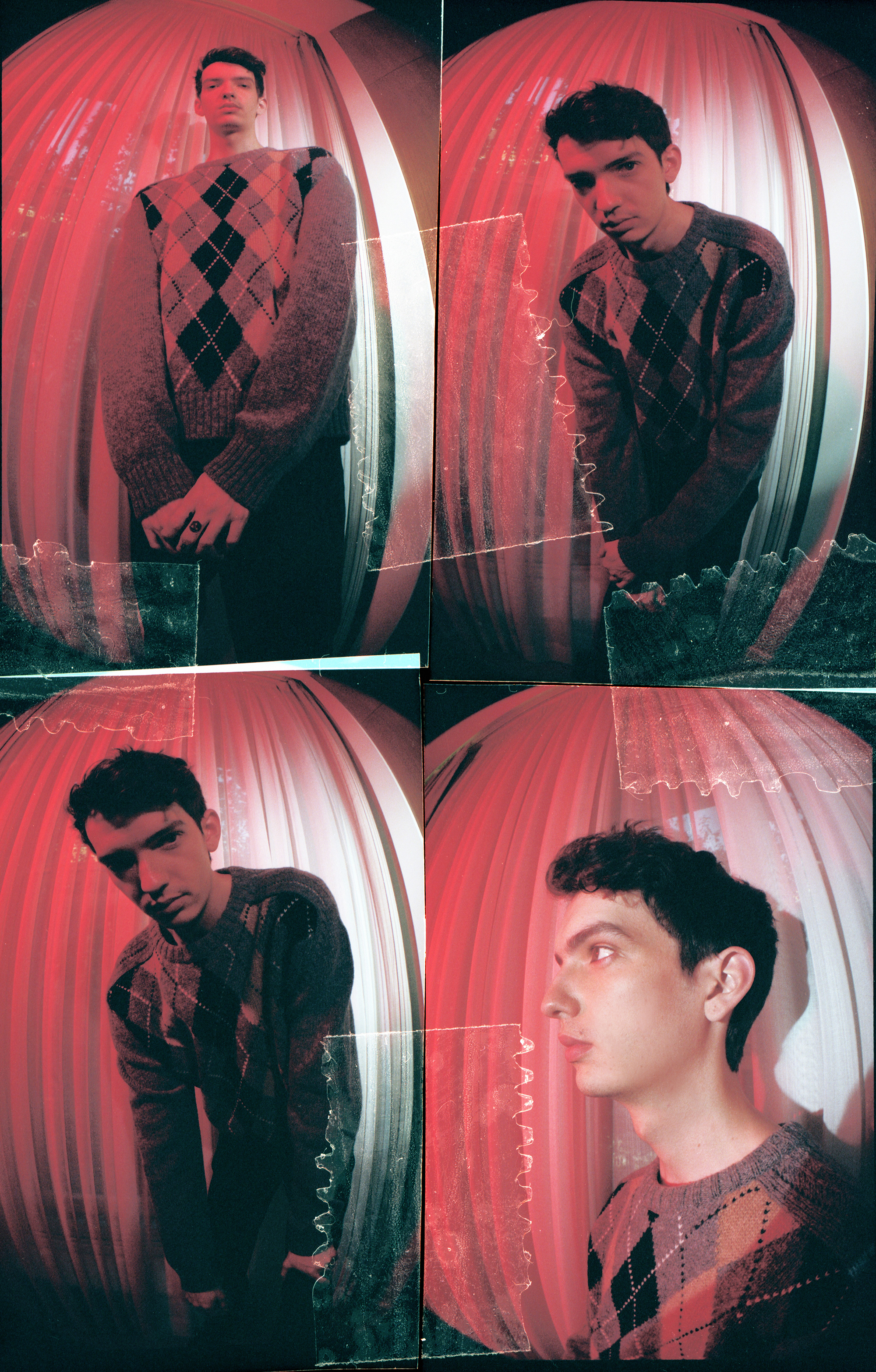 Kodi Smit-McPhee seems so profoundly unfussed by the bells and whistles of the industry he's been a part of for nearly 13 years now. In a way, he has the same aura as the late River Phoenix; a man who also seemed completely disinterested by the larger mechanics of movies -- red carpets, press junkets, the sheen and shimmer of it -- but cared a great deal about cinema, and making it.
Does Kodi see himself being a part of Hollywood forever? It stirs something in him; weird memories of being pressed by pushy agents about his future. "I don't know, man!" he says, breaking from his measured character for the first and only time we speak. "I've put so much work into this, and relayed a certain message in the films I've done so far. I want my work to stick with people, and you want recognition for that and for the path you found yourself in this industry." He sees how Viggo Mortensen does it; his first major co-star in The Road all those years ago. Really, that's all he wants: "To be respected, but to not have too much limelight, so you don't have to hide behind a mask." He leans forward in his chair and looks out of the window as the people below pass by, and then back at me with a soft shrug: "I just want to be able to be myself."
'The Power Of The Dog' is in select UK cinemas on Friday, November 19 and on Netflix from December 1
Follow i-D on Instagram and TikTok for more on movies.
Credits
---
Photography Lewis Vorn