Photographing rural America's teens in the 80s & 90s
A new exhibit featuring the work of Eva Lipman and Ken Graves documents social rituals and rites of passage, exploring love, fear and repression.
When Eva Lipman and Ken Graves first met in Ohio, neither photographer expected the chance encounter to blossom into a lifelong partnership. It was the 80s, an era of over teased hair, shoulder pads and clashing patterns, when they found themselves shooting the same subjects at a ballroom dance competition. Though it would take years for the couple to officially join forces, this fateful introduction set the tone for the kind of collaborative photography that now characterizes their intertwined careers: separate cameras, one shared vision.
For more than three decades, Ken and Eva's drive to discover profundity in the banal led them across the United States — to football games, boxing matches, military ceremonies, high school dances and other social rituals — in an attempt to capture the complicated emotions often overlooked in these traditional environments. They traveled through suburbs and podunk towns up and down the East Coast, all the way to California in search of transcendent scenes of Americana. Together, the pair documented the world with a straightforward yet intimate style.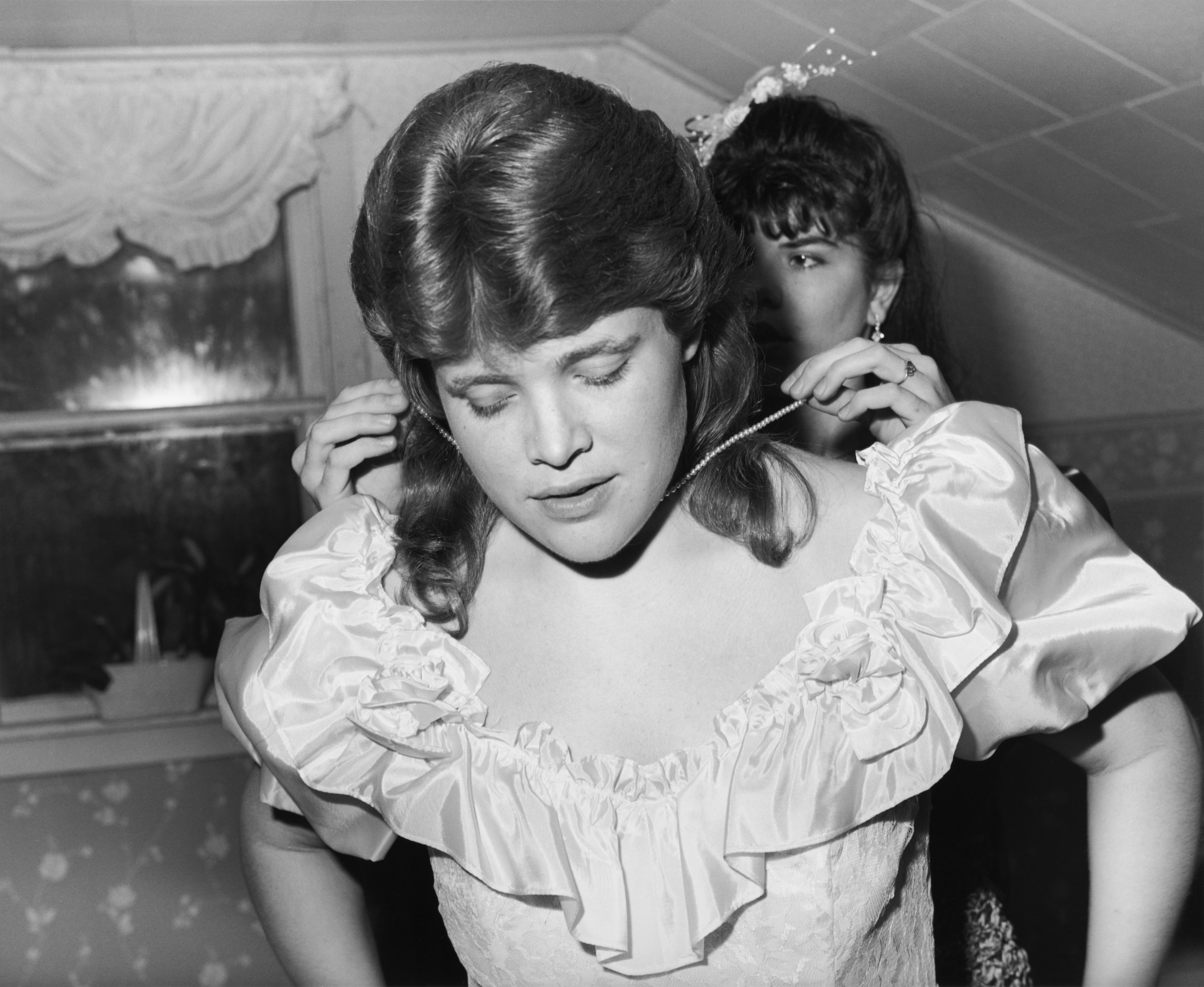 Restraint + Desire, an exhibition on view at ClampArt in New York, chronicles this pursuit through a selection of 18 black-and-white gelatin silver prints exploring the duality of adolescence. "Restraint and desire are simultaneous, not necessarily exclusive themes in this body of work," says gallery owner and curator Brian Clamp. "The photographs are at turns uncomfortable, absurd, sexy and opaque." To examine restriction, tenderness and fear, Restraint + Desire highlights the intricacies of American rites of passage, coinciding with a monograph of the same name by TBW Books.
Touch, or a lack thereof, is the exhibition's central motif, as wandering hands reveal a series of close interactions between friends, lovers or those somewhere in between. Ken and Eva lingered in the before and after, uncovering vulnerability in the moments prior and following a certain ceremony — like two girls dressing up for a high school dance — rather than the customs themselves. In one particularly compelling photo from the historic Gleason's Gym, famous for hosting boxing legends like Muhammad Ali and Mike Tyson, an unidentifiable figure helps a boxer towel off, his sweaty posterior turned toward the camera. The darkened background contrasts a bright white towel, which as Brian aptly notes, resembles an angel's wings in its billowing shape. God, in this instance, wears a glitzy diamond and gold ring.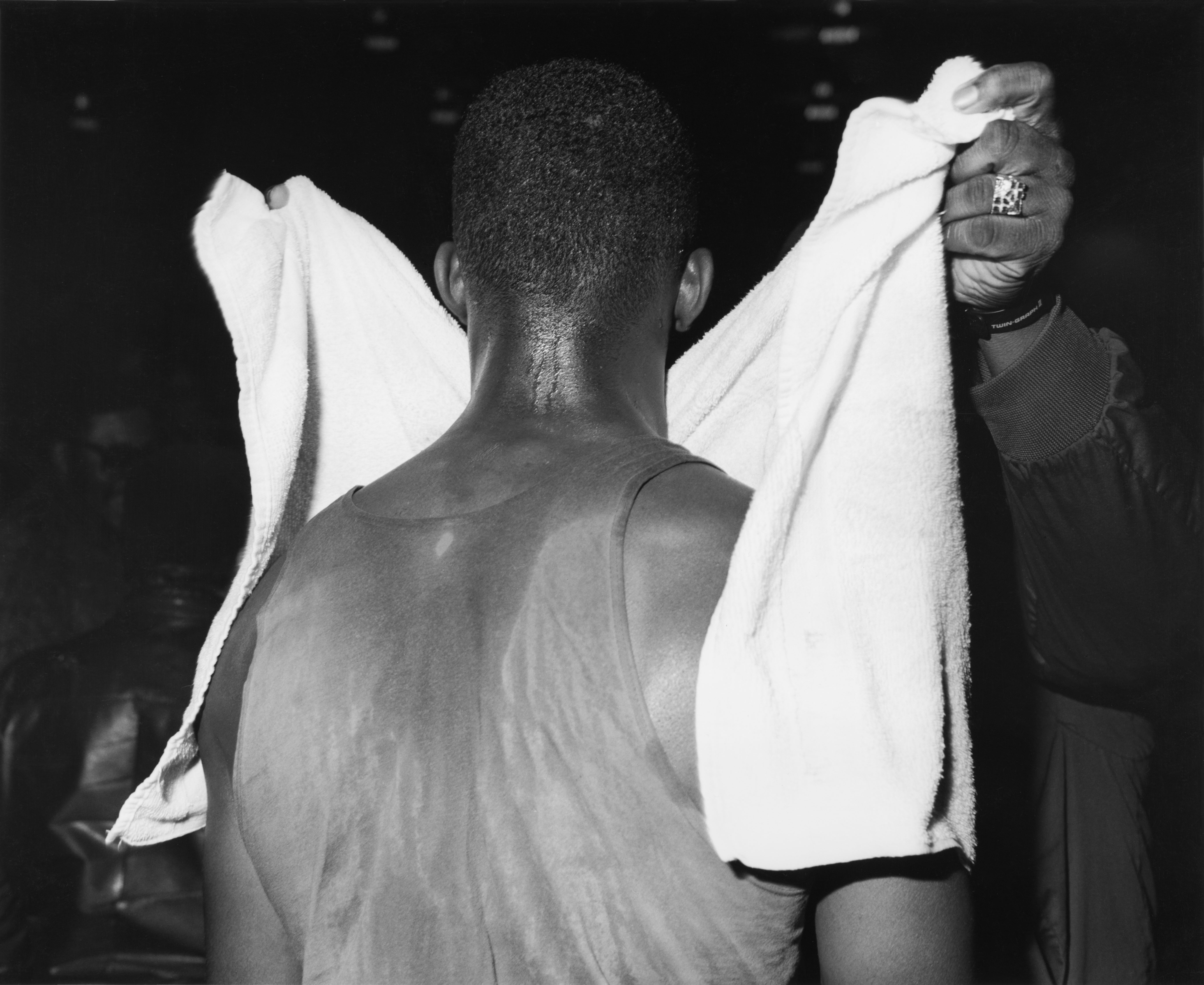 Shot primarily in the 90s and early 00s, Restraint + Desire also reflects the Christian purity culture prevalent in America at the time, born out of the 80s AIDS epidemic, perceived vulgarity in mainstream media and a rebuff of the free love movement of the 60s and 70s. Abstinence, a societal ideal rooted in shame and repression, was increasingly marketed to the next generation in hopes of promoting outdated Christian values. When viewed through this multifaceted lens, Eva and Ken's charged photographs read like an act of subversion, a reclamation of bodily autonomy amidst ever-restrictive rituals.
Cropped compositions radiate an overwhelming sexual tension, as lust clashes with suppressive settings like rural Catholic schools or naval academies. For every picture of a couple locked in a kiss or sweet embrace, there's another caught in an awkward state of denial. Two boys dance with hands behind their heads at a Pennsylvania prom in 1994, their chests touching ever so slightly, diverting their gazes as if forbidden. Even a gesture as simple as a boy resting his head on a girl's shoulder can be interpreted as an act of withholding, a palpable longing for something more.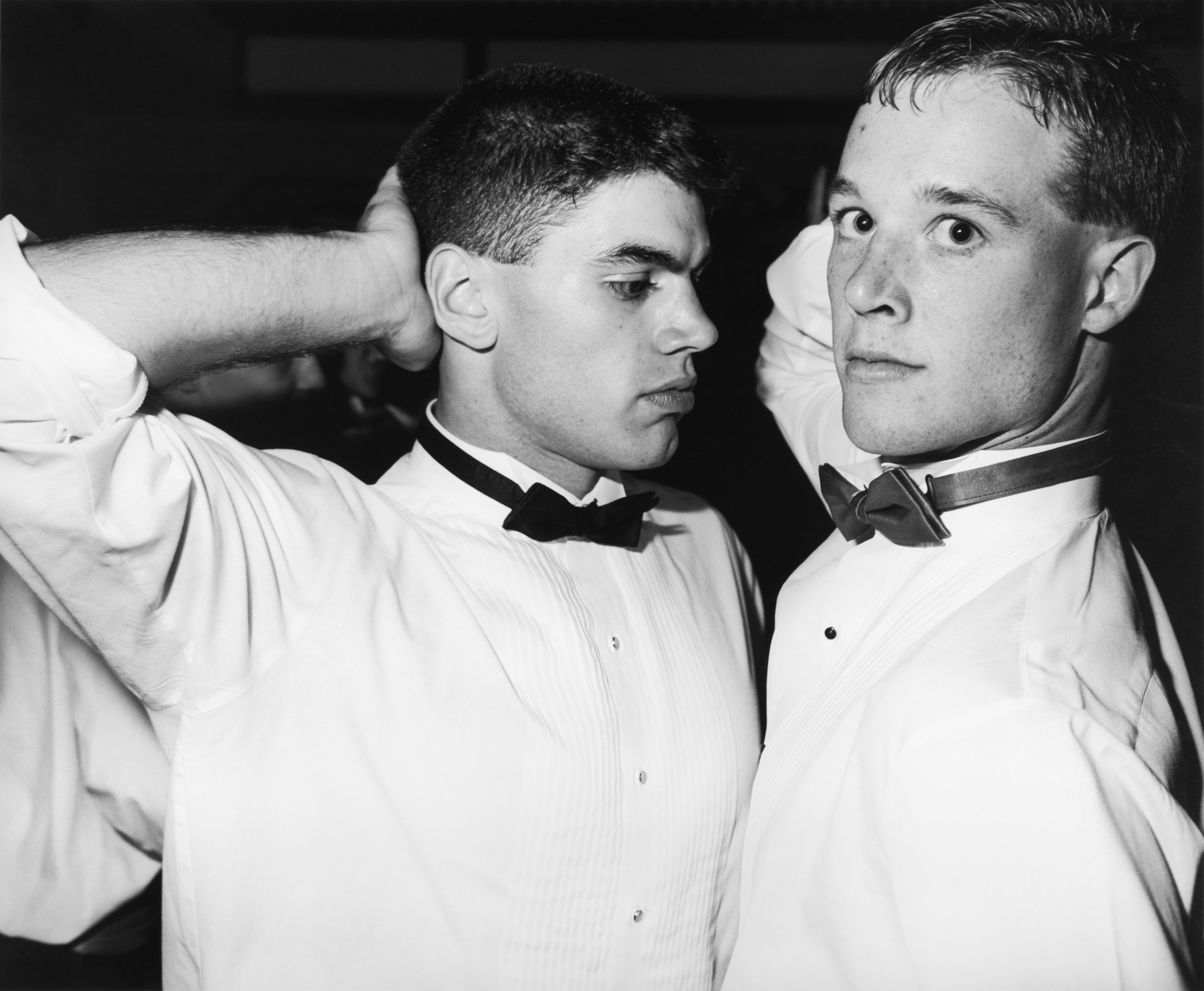 "The timelessness of these photographs is represented in the persistence of certain power dynamics, in addition to the strangeness of touch we perceive between men," Brian says. "To better understand the psychology behind commonplace rituals we've seen a hundred times, the artists had to look deeper and left-of-centre."
Inspiration often arose from familiar places, though, like when Ken taught at Penn State in the mid-to-late 90s while Eva worked as a social worker and mobile therapist in rural areas nearby. From this period emerged their photo book Derby (2021), an anthropological journey through another niche sphere: the extravagant wreckage and interpersonal hardships of demolition derbies. In Restraint + Desire, odd camera angles create equally uncanny optical illusions, immersing us in nuanced exchanges that may have otherwise gone unnoticed. A picture from a college wrestling match could easily be mistaken for a salacious sex shot, if not for its vague title, as two kinetic bodies entwine on the mat.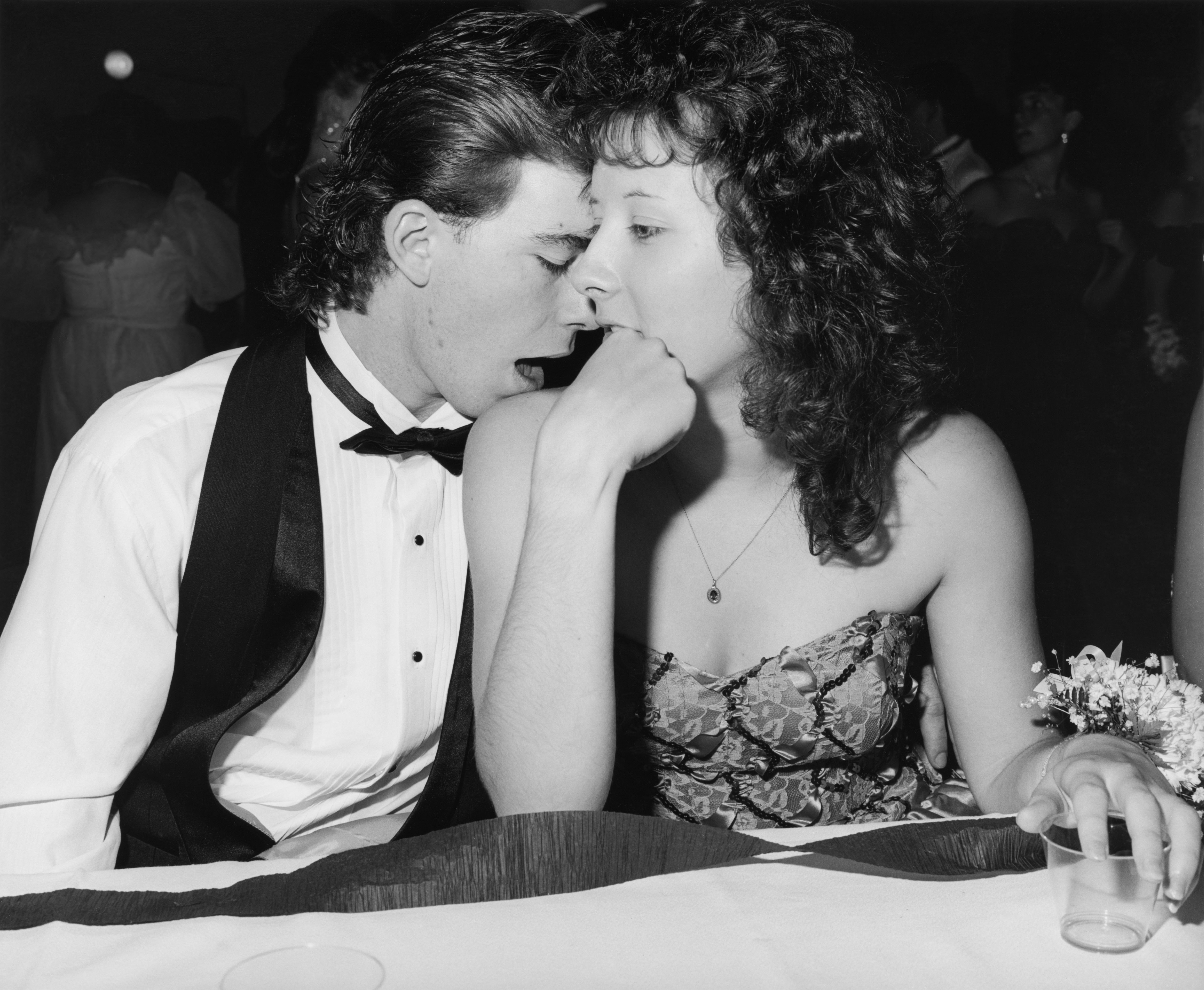 After decades enthralled in such a passionate magnum opus, both photographers became well-versed in looking inward. As Eva explains in the photo book accompanying the exhibition, "our work reflected back to us, like a mirror, the intensities and power dynamics of our shared life together." This is most apparent in the couple's altruistic approach to authorship. Ken and Eva shot the same subjects simultaneously and edited the film from both cameras, never divulging the true creator of the final photos. A testament to the trust they maintained for each other throughout the years, their unity also indicates a dedication to letting their craft speak for itself.
Restraint + Desire is an opportunity to commemorate Ken's legacy too, since he passed away in 2016 at the age of 74. Brian went back and forth with Eva, who now lives on the West Coast, to curate the exhibition, cherry-picking which of the original 42 snapshots from the monograph would hang at ClampArt. "I like the ambiguity," he says about the prints they ultimately chose. "One is never sure exactly what's going on." Among the mysterious pictures of American youth lies a lucid tale of two photographers and their enduring romance together.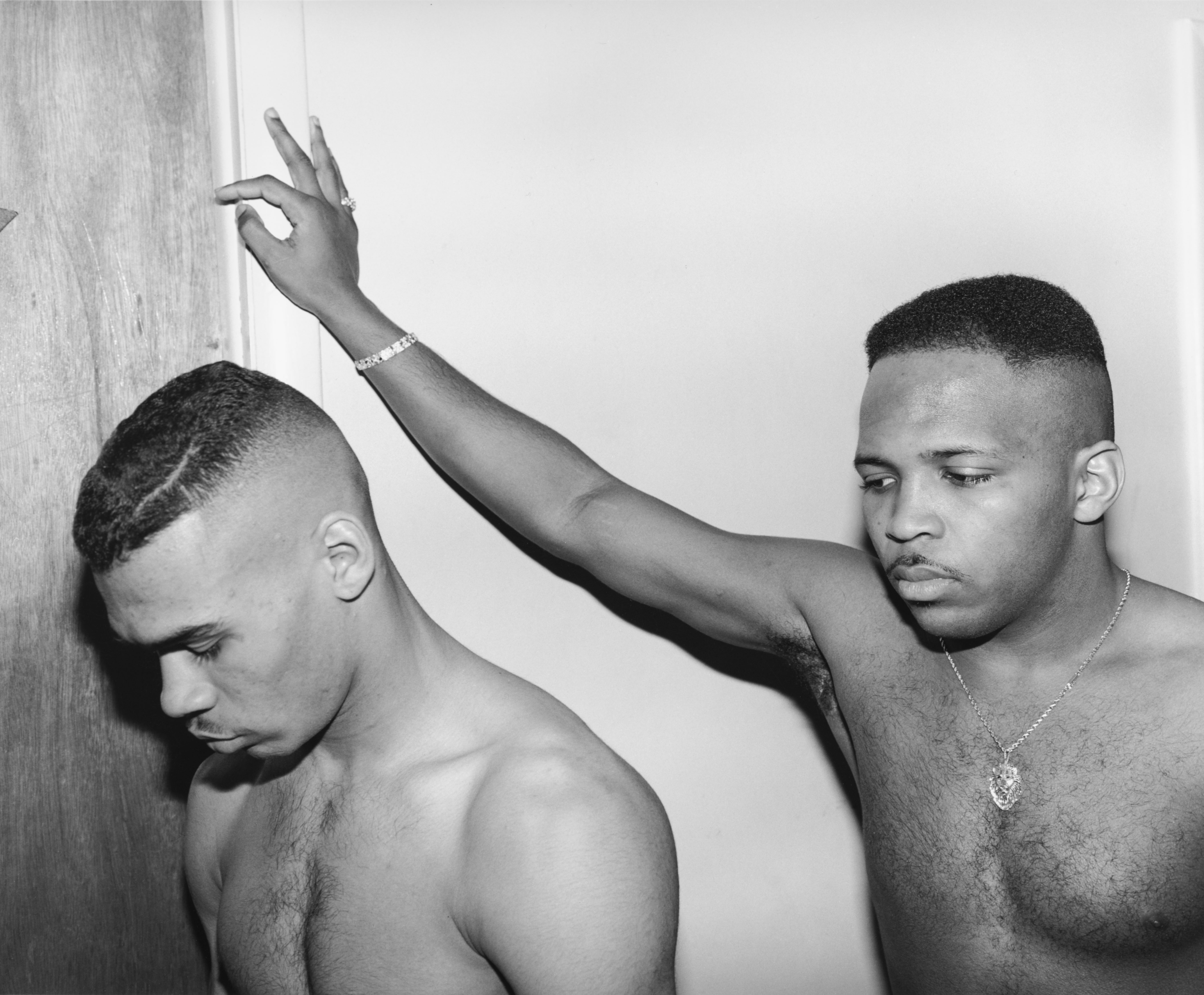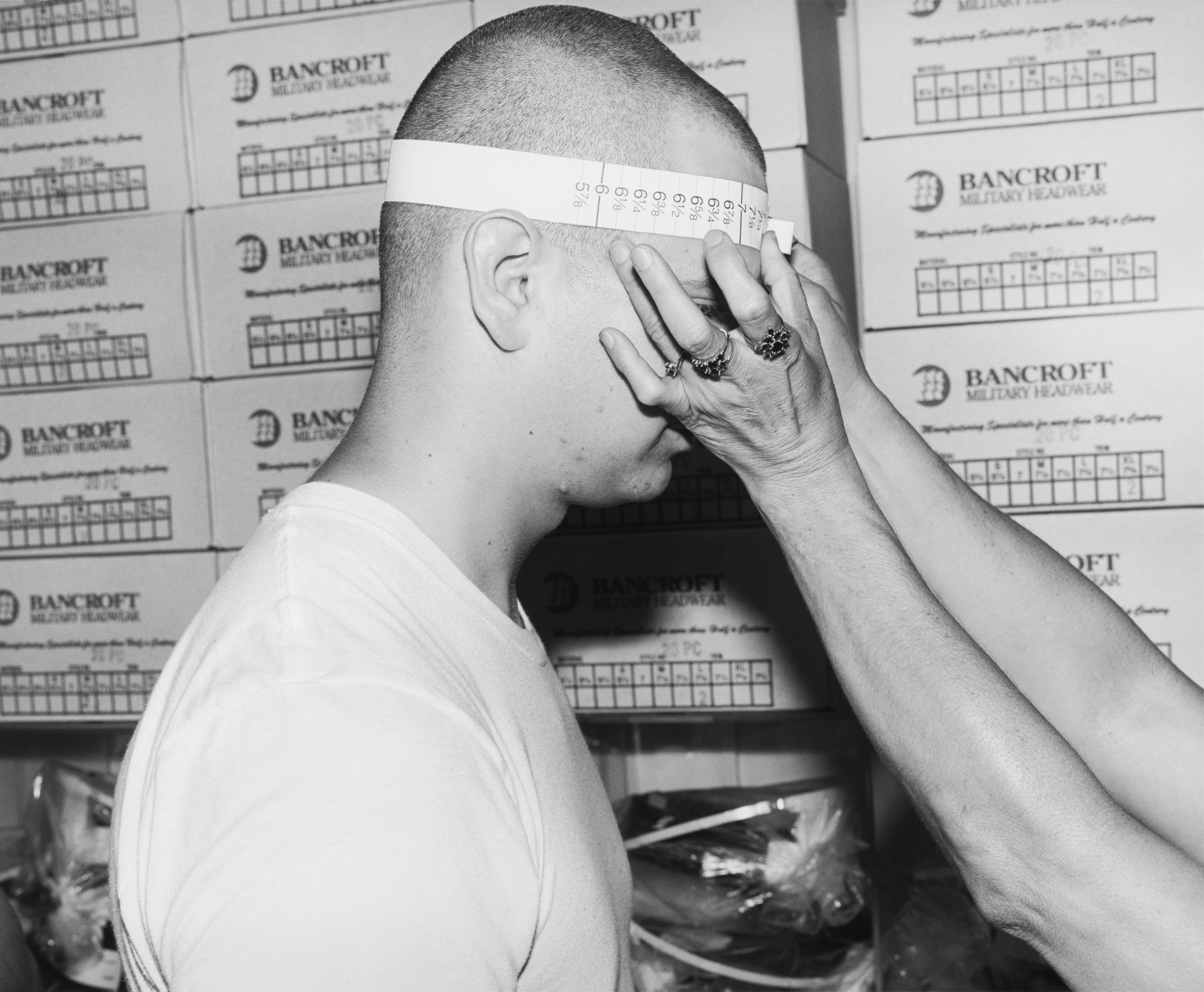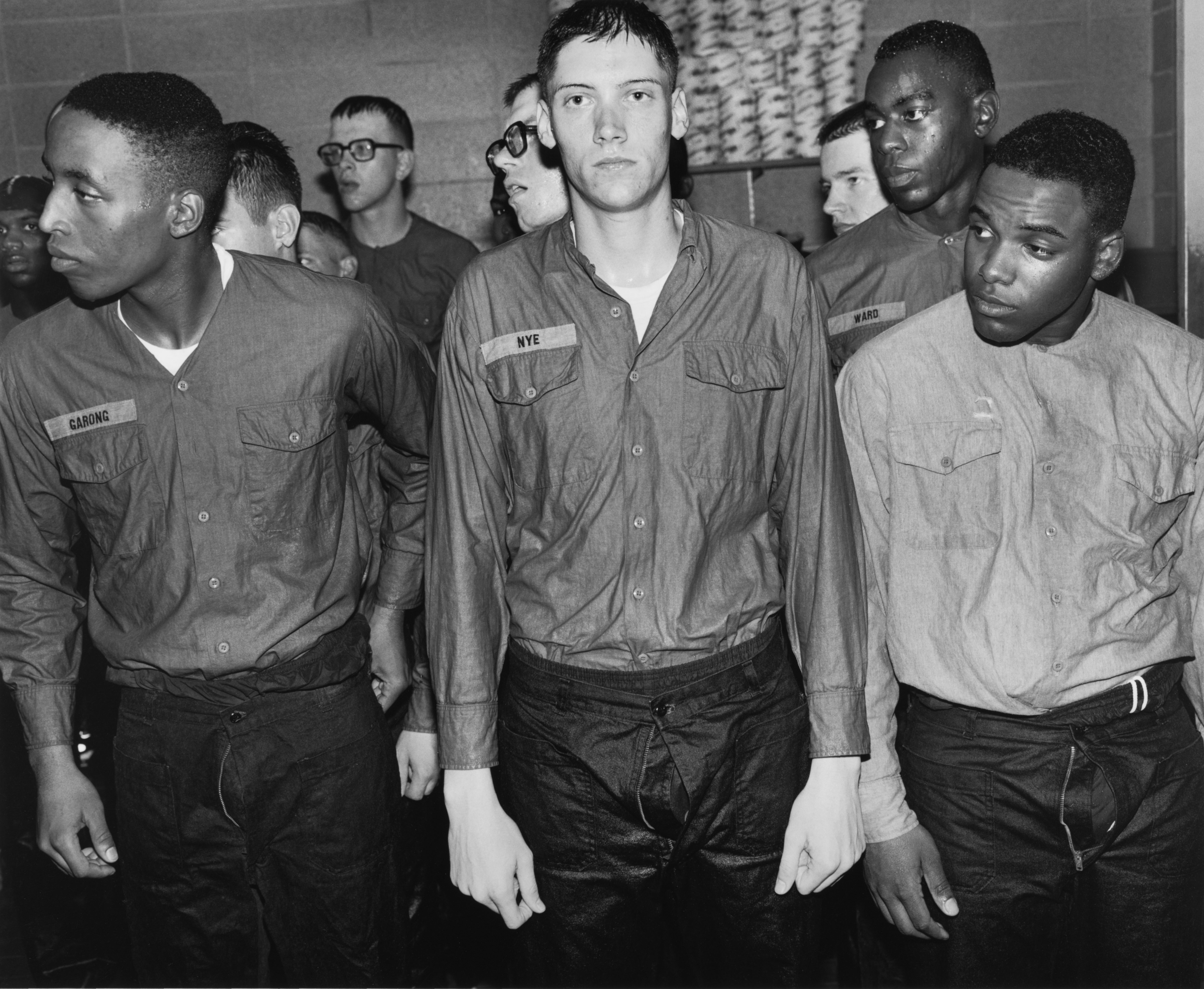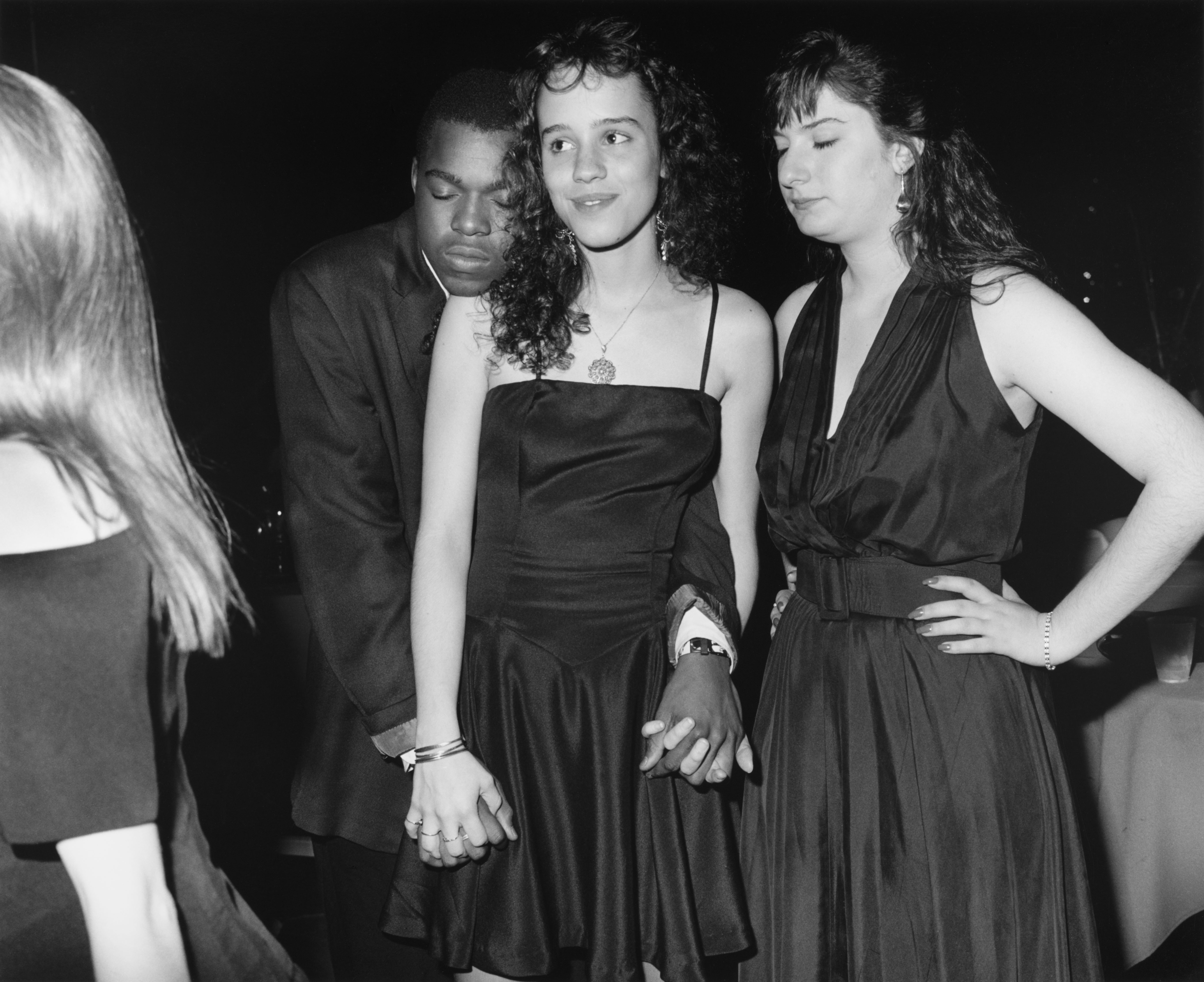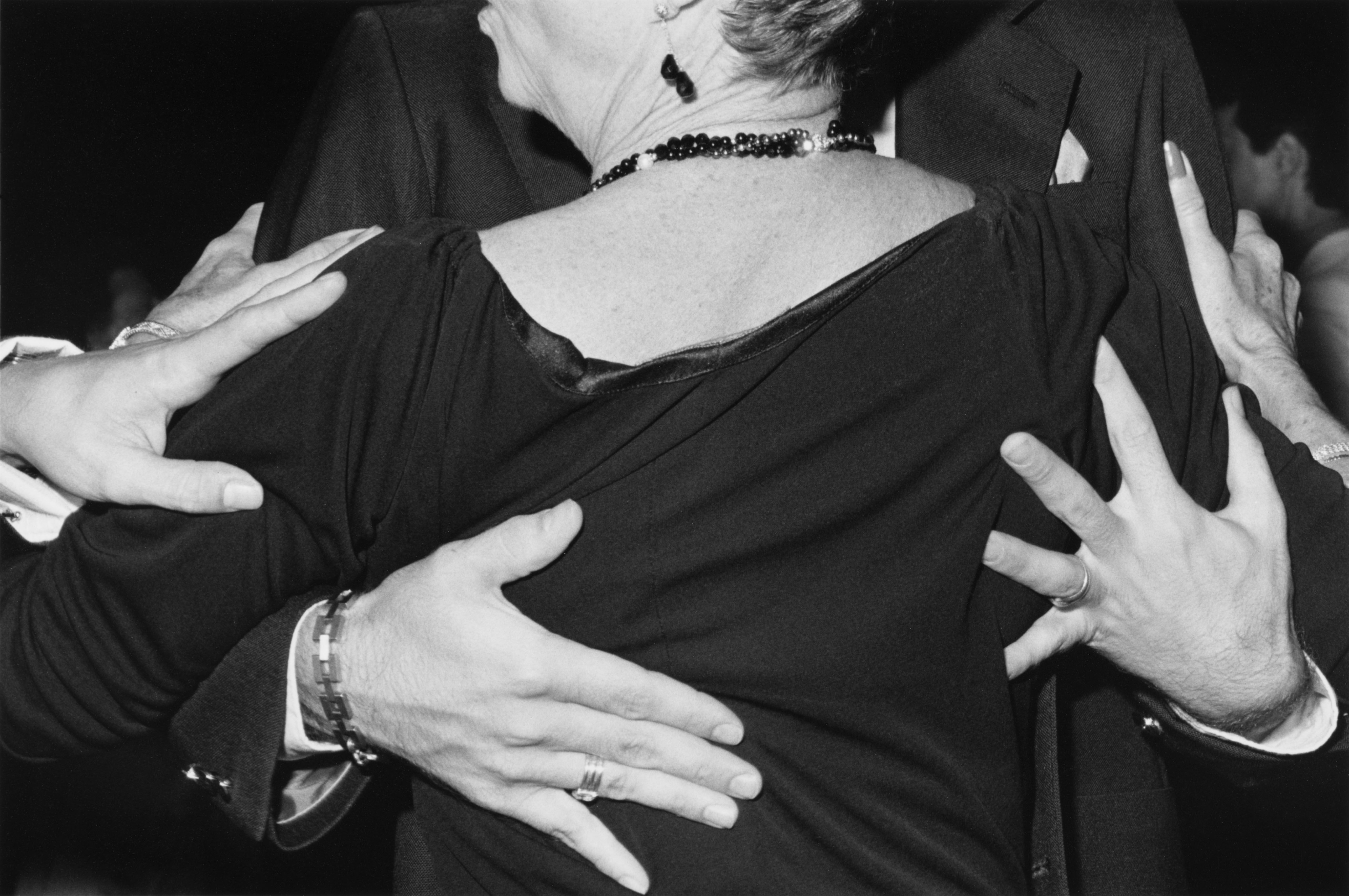 Restraint + Desire is on view at ClampArt through April 30, 2022.
Follow i-D on Instagram and TikTok for more photography.
Credits
---
Photography Ken Graves (1942-2016) and Eva Lipman, courtesy of ClampArt New York City