Romeo and Mia celebrate modern family in PUMA x AMI SS22
The young couple discuss what family means to them.
What does family mean in 2022? As traditions change and the nature of family evolves into something less bound to antiquated structures and becomes ever more fluid, the word now incorporates so much. A family can be a group of friends, a community of like-minded individuals, or a single person who enriches another's life in a meaningful way. Support, compassion and love are central, regardless of the nature of the relationship.
It's a concept that's long been important to PUMA and the connection built between them and their core consumers. It's also, unsurprisingly, something crucial to AMI — French for "friend". After all, you can't spell family without AMI, right? For SS22, two brands have come together to create a joint collection that stands for our modern era, one that doesn't conform to a specific gender, individual or appearance or outdated notions of family. It's about speaking to that feeling of being grateful for the crew you surround yourself with, your chosen family.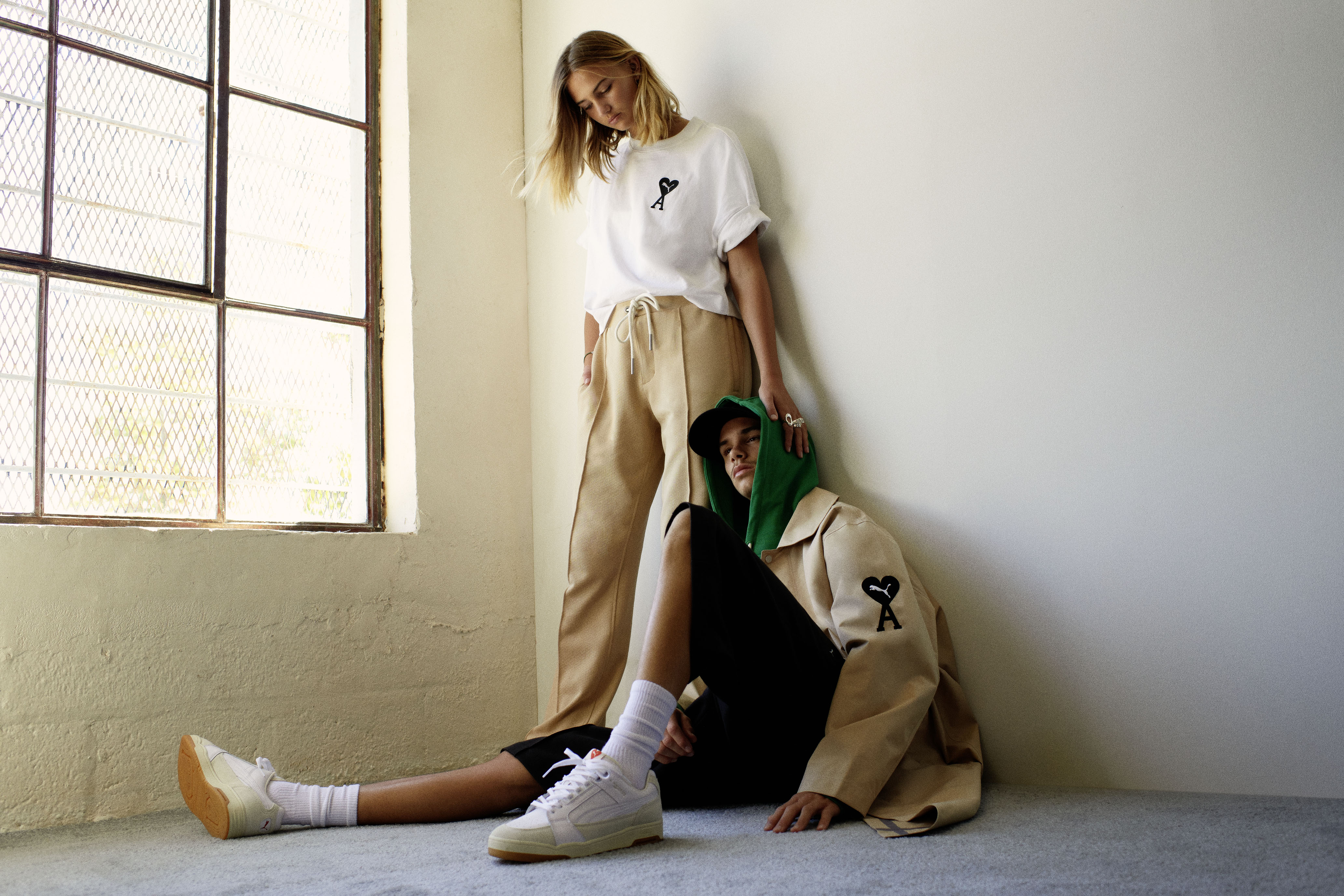 The intention of this clothing is to replicate what it might feel like to wear a tailored Saville row suit through innovative sportswear design. Simple pieces take inspiration from the happiness that comes with communion between yourself and loved ones. What does this look like? Minimalistic branding, contrasting blocks of neutral and bold colours, and premium materials throughout the collection. Above all, this partnership plays to the energy of Puma and the elegance of AMI, creating something youthful, current and wearable that nods to the changing nature of the world outside.
Donning the collection for i-D is Romeo Beckham and his girlfriend Mia Regan, representing the young-couple-very-much-in-love end of the family spectrum. Below, the pair discuss what family means to them, the importance of their relationship and — crucially — what item of clothing they always take from one another.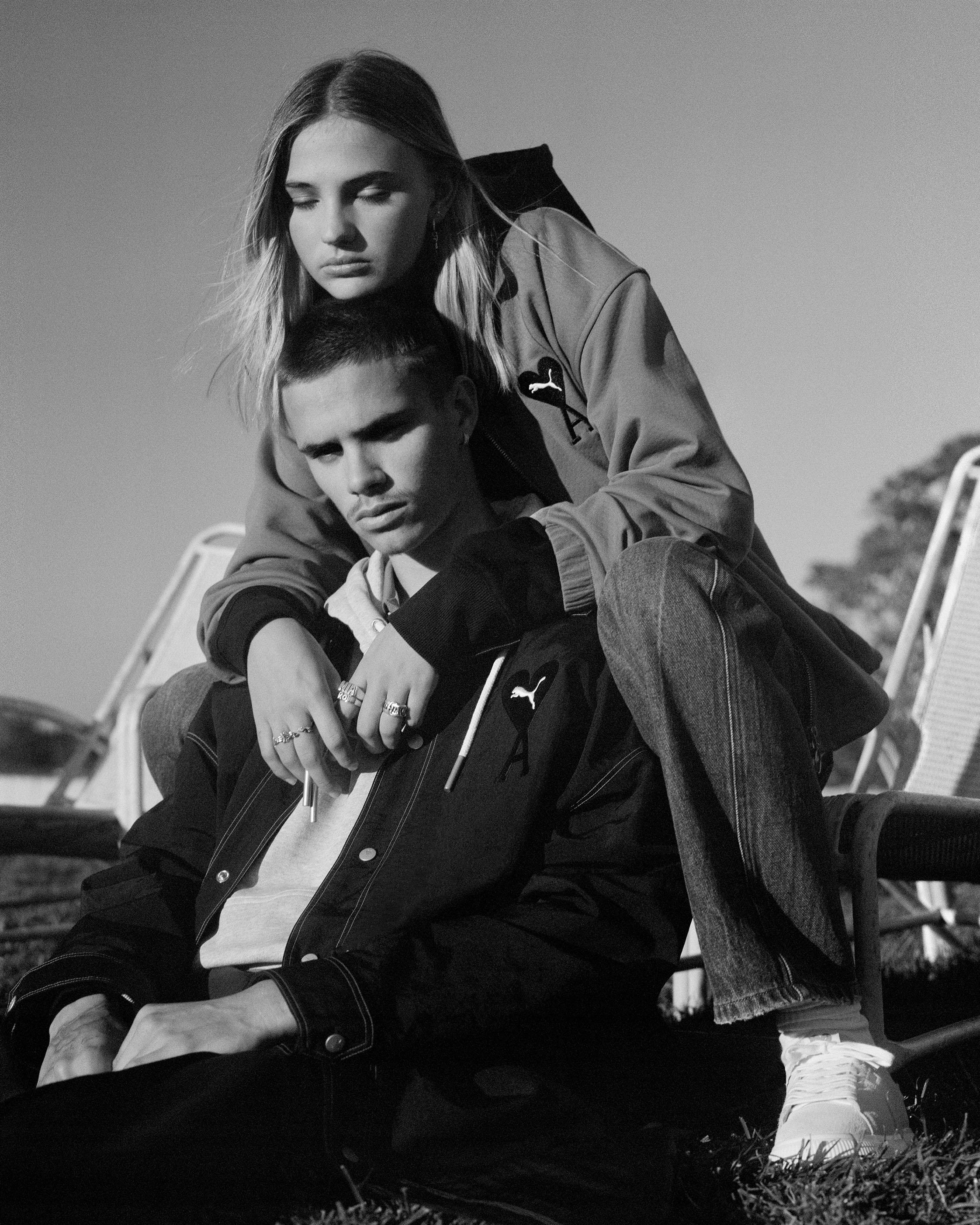 **AMI and PUMA were inspired by the themes of family in this collaboration — what did your family teach you about love growing up?
**Romeo: My family are super close, and I was always taught to respect those you love. It will always stay with me.
Mia: Growing up our love language was affection and sentimental acts of kindness.
**What was the first thing you noticed about Mia?
**R: Easy, Mia had great chat and the best energy.
M: Definitely his humour, and he had a great energy!
**What's the one quirk that you love most about each other?
**R: She's very comfortable in her own skin and has her own goals, which I admire.
M: The dad jokes that only I laugh at…
**How does it feel to have someone to help you navigate this stage in your life?
**R: I know Mia supports me no matter what and helps with any decision making – it's so good to have that.
M: It's all about balance and enjoying each other's company in an exciting stage of our lives.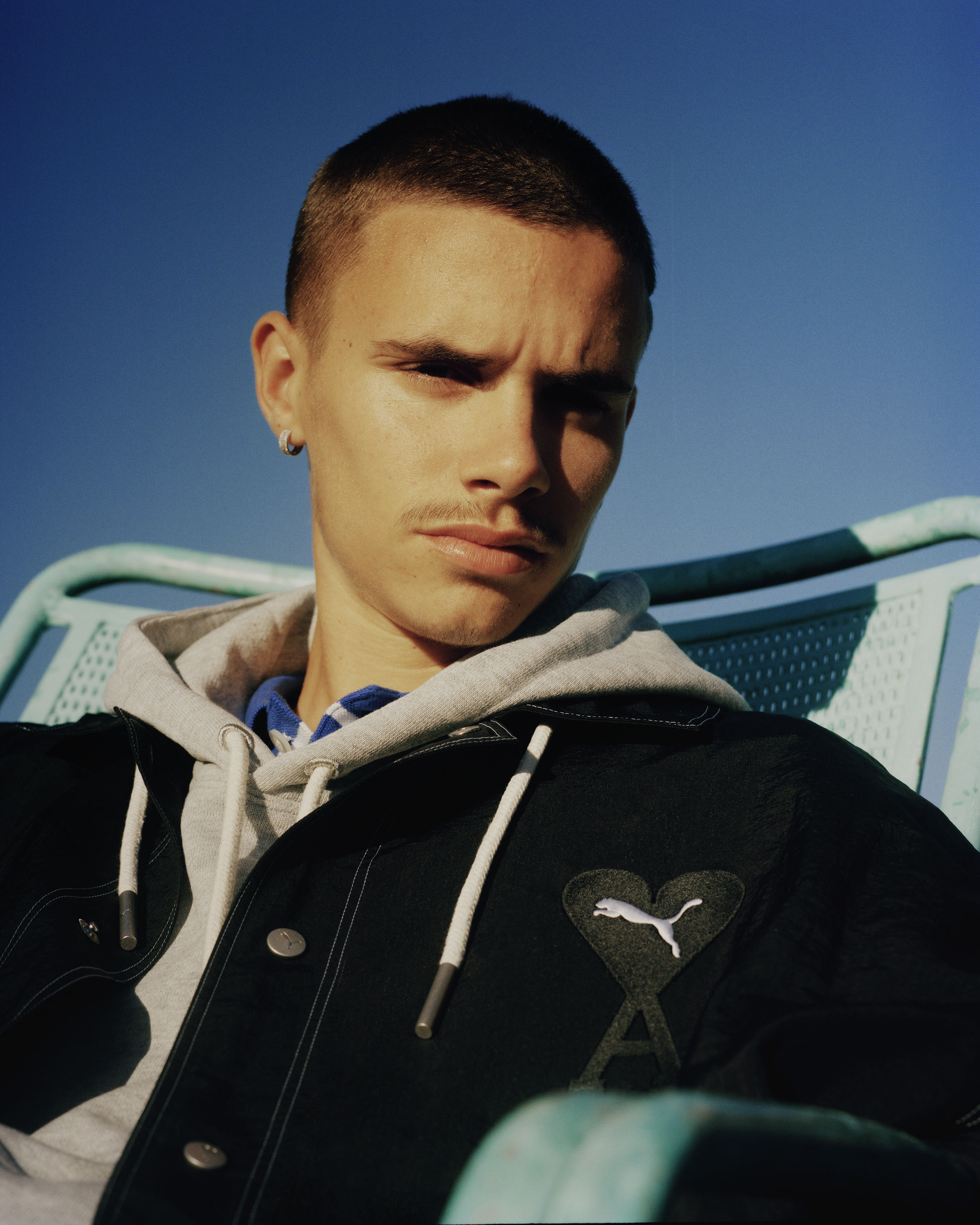 **Do you help each other with tough decisions?
**R: We both know that we will always be there to listen if either one has a big decision to make. Communication is the most important thing.
M: Yes, of course, a problem shared is a problem solved! Communication is always key, and it's always nice for someone to have your back.
**What's the one thing you both will never agree on?
**R: What music to listen to. Mia loves drum and bass, and I prefer more chilled music like a Justin Bieber album. We can never agree, but we've got a pretty good playlist between us.
M: The aux lead in the car… whoever isn't driving is on the music!
**What are the things that you both steal from each other's wardrobes?
**R: She steals my hoodies… no surprises there.
M: His hoodies and socks… always.
The PUMA x AMI collection is available on PUMA.com, in PUMA stores, on amiparis.com, and with selected wholesale partners. You can watch the campaign video here.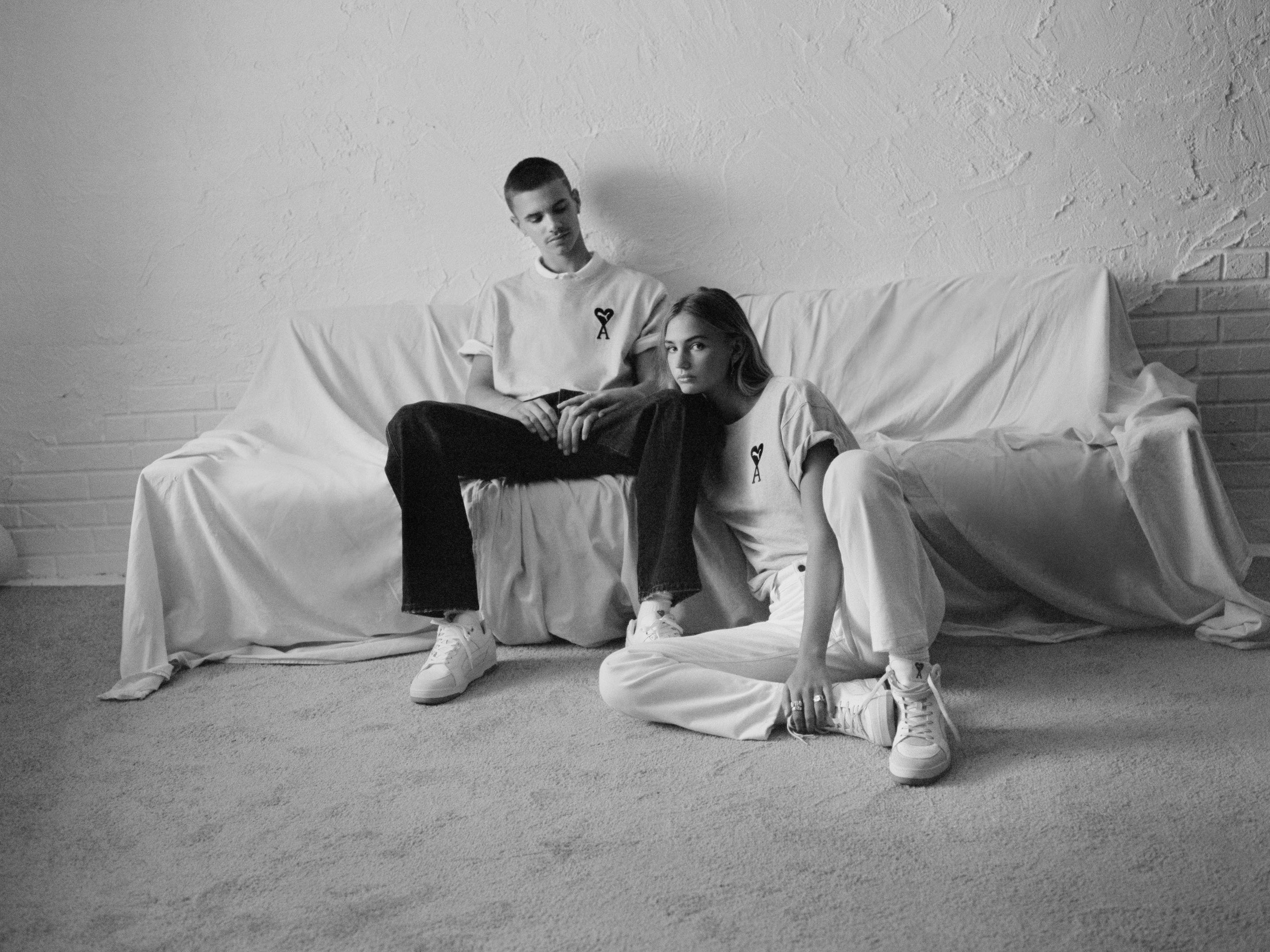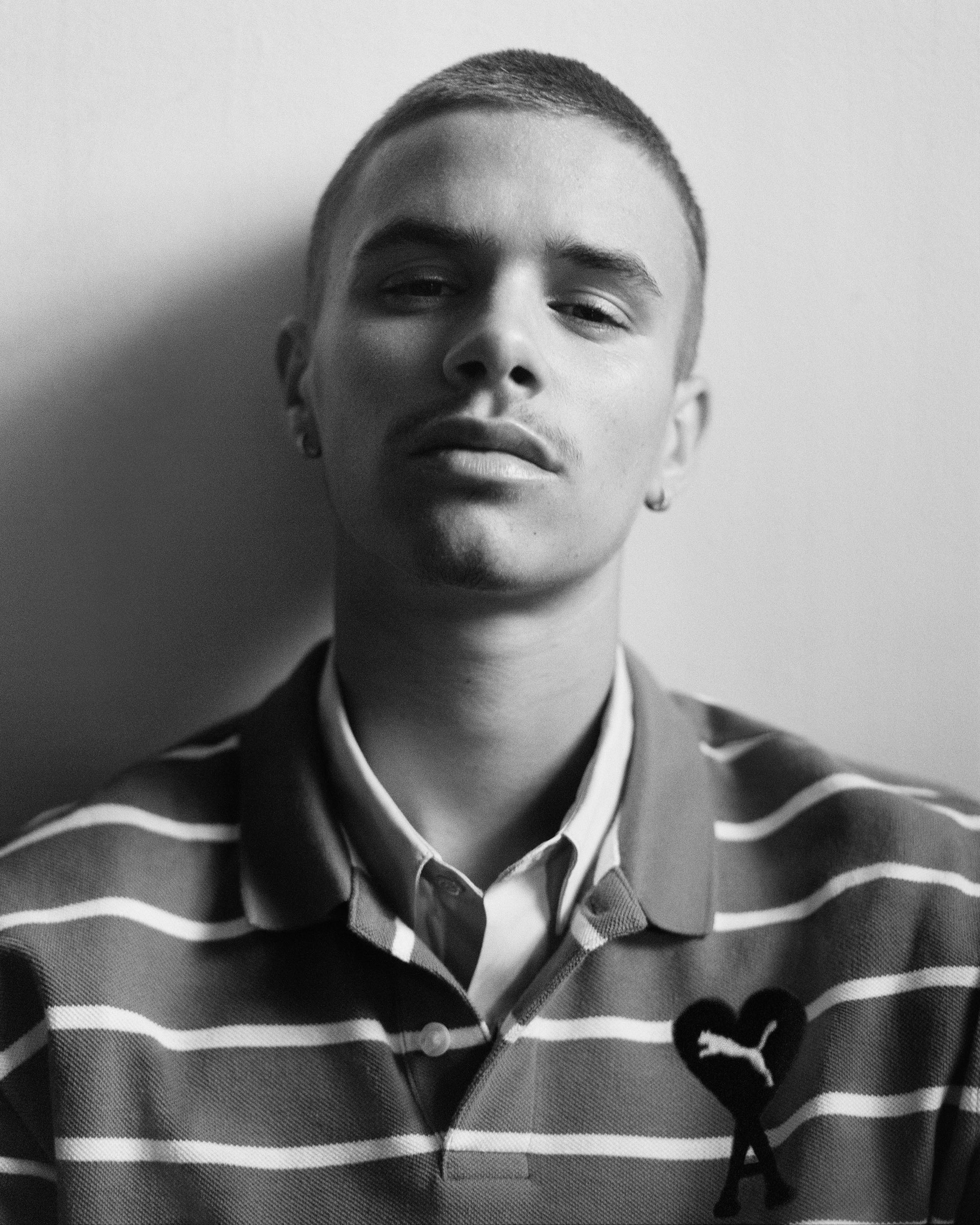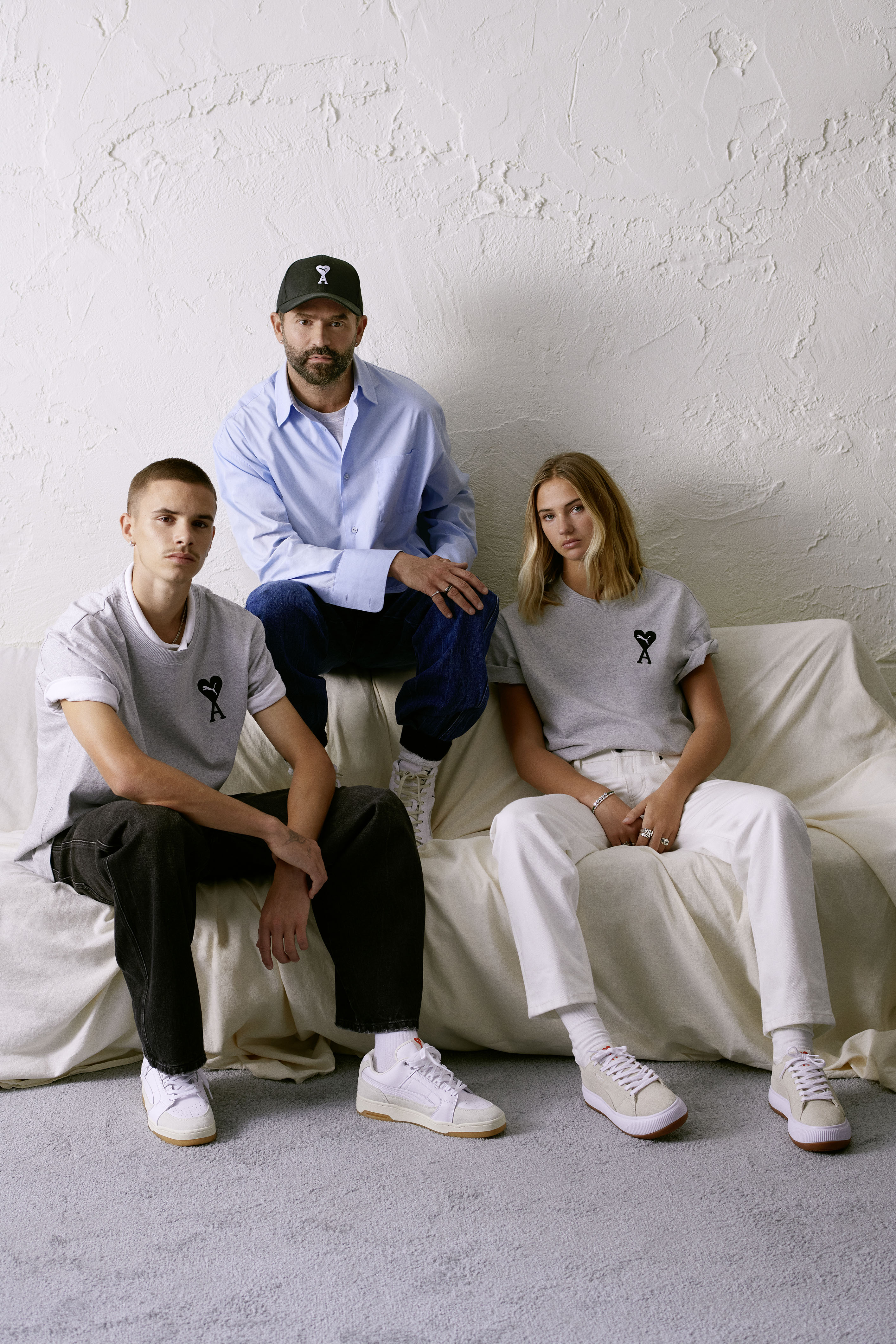 Tagged: