Iconic fashion ads by film directors, ranked
From Scorsese for Chanel to Sofia Coppola on Dior – here are 15 of the greatest designer-director link ups from the 80s and beyond.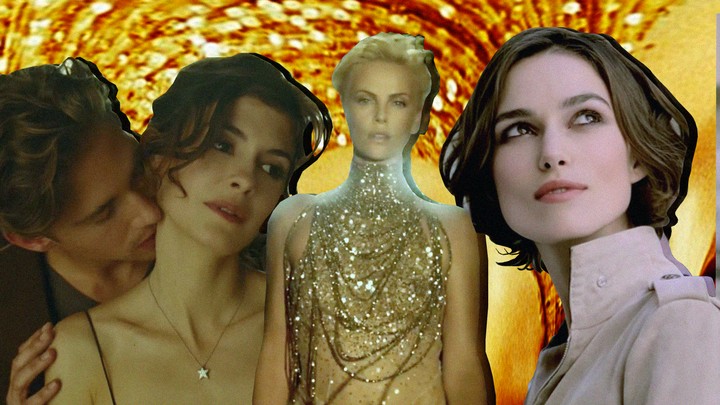 In their most daring iterations, fashion and film – two creative disciplines with a number of overlapping sensibilities – can harness imagination and memory to a wondrous effect. Fantasies are created, worlds are constructed, extreme emotions are evoked. It's no wonder then, that fashion houses and clothing brands often enlist legendary filmmakers to help craft their campaigns.
Though the commercial medium tends, of course, to be shorter, this constraint can encourage directors away from the usual narrative conventions of long form cinema. More often than not, these filmmakers end up opting for something quite chaotic, a little melodramatic and pleasantly unhinged.
While many embrace scale and take advantage of the massive budget at their disposal, others fare for simplicity and understatement (read: it all went on catering). Many directors will reunite with actors who they have worked with before, finding freedom in an established artist/muse relationship. But in every auteur's attempt to merge their own style with the ethos of another brand is a tiny window into a vast and vibrant fashion world.
And so, from Scorsese for Chanel to David Lynch's Jil Sander collab to Sofia Coppola on Dior, here are a number of the most iconic designer-director link ups, ranked in order:
15. The Coen Brothers for Gap (2002)
For Joel and Ethan's "Two White Shirts" Gap ad, screen legends Christina Ricci and Dennis Hopper manage to give us absolutely nothing and still look cool doing it. A short and sweet entry from the Co-Bros, but we have bigger, better and more esoteric things in store ahead.
14. Michael Bay for Victoria's Secret (2009)
This one does actually make a lot of sense if you think about it, but that doesn't make it feel any less like a mirage. Yes, Michael Bay really did helm a Victoria's Secret campaign in 2009. The borderline satirical ad features the director's hallmark slick edits, fiery explosions, and *checks notes* supermodel tied to a board while knives are thrown at her. That's cinema, baby!
13. Jonathan Glazer for Burberry (2021)
Originally famed for his 00s gangster flick starring Ray Winstone, British director Jonathan Glazer swaps one Sexy Beast for two others, enlisting Adam Driver and a huge, tan horse. In an unhinged yet inspired twist, this trippy take on the seaside perfume ad ends with the suggestion of a full centaur transformation: god bless you, Adam thee Stallion.
12. David Lynch for Jil Sander (1993)
Over the course of his career, David Lynch produced a string of ads for the likes of Calvin Klein, Giorgio Armani and Yves Saint Laurent, but this promo for Jil Sander's "Background" fragrance feels the most quintessentially Lynchian. The Black Lodge, but make it fashion.
11. Martin Scorsese for Armani (1986)
Scorsese's promo for Armani's signature scent sees a proto-Patrick Bateman running from his apartment to avoid a spurned lover, knocking over a bottle of fragrance that artfully spills on the floor below. A great mix of moody 80s melodrama and preppy Wall Street glamour.
10. Giuseppe Tornatore for Dolce & Gabbana (2003)
Giuseppe Tornatore and Dolce & Gabbana have a long collaborative history, forged by shared depictions of generational Italian drama. D&G forever muse Monica Bellucci is cast as the despairing widow in this gorgeous short, and perfectly captures the inherent tragicomedy of Tornatore's vision.
9. Jean-Pierre Jeunet for Chanel (2009)
French couturiers are renowned for their grandiose spectacles, and their commercials are certainly no different. Starring Audrey Tatou, Jean-Pierre Jeunet's sexy, sleeper train romance is a perfect encapsulation of both his own and the brand's style, imbued with glossy tones and a rich, Parisian sensuality. In 2019, Jeunet dashed the hopes of an Amelie follow up with Tatou because, simply put, "Paris is ugly now". Sorry to this city, good luck booking that sequel you speak of, etc.
8. Guy Ritchie for H&M x David Beckham Bodywear (2013)
The boxer brief may be dead and buried now, but David Beckham sprinting through Hollywood Hills in nothing but a khaki green pair remains a defining image of early 2010s advertising. Maybe with the current BBL boom, Beck's discontinued bodywear line could be due a renaissance. Skims collab anyone?
7. Sofia Coppola for Dior (2008)
Sofia Coppola has long been a fashion darling – she famously interned at Karl Lagerfeld's Chanel while still in high school and met BFF Marc Jacobs at his controversial 'grunge' show for Perry Ellis SS93. Coppola sprinkles her aesthetic magic on this campaign, with a Natalie Portman assist. It's a soft
and hyper-femme affair, as the actress tries on couture, frolics through Paris, and bathes with her sunglasses still on, all to the tune of Brigitte Bardot's "Moi Je Joue".
6. Robert Altman for Revlon (2005)
Oh, to be a fly on the wall in a star-stacked dressing room. Well, thanks to the legendary Robert Altman, we no longer have to imagine. The Prêt-à-Porter director assembled some mega-watt talent for his Revlon campaign, with Halle Berry, Susan Sarandon, Julianne Moore, Kate Bosworth and Eva Mendes in starring roles. According to the ad's creative director Robert Fontanelli, the video that you see below is a less risqué version approved by the cosmetics giant, not Altman's original cut. In the lost edit, Berry drops her gown to the floor when changing, a moment that is clumsily edited from the final scene. We say: release the tapes, immediately.
5. Joe Wright for Chanel (2011)
After the success of Pride & Prejudice and Atonement, Joe Wright and Keira Knightley got back at it again, this time for Chanel's Coco Mademoiselle fragrance. The winning combo of Keira serving biker-luxe in a nude, suede jumpsuit and the Joss Stone cover of a James Brown classic makes this one of the most unforgettable fashion ads in recent memory.
4. Martin Scorsese for Chanel (2010)
The only director to appear twice on the list, Scorsese also lent his talents to Chanel for their men's fragrance Bleu de Chanel. Set in New York, the late Gaspard Ulliel plays a tortured actor, delivering a truly memorable performance with just one line of iconic dialogue. In a brief sixty seconds, Scorsese packs in a subway chase scene, collapsing trick walls, scores of baying journalists, and a crumbling marriage, all while referencing Michelangelo Antonioni's 1966 classic Blow Up. It's safe to say that Marty put his whole Scorsussy into this one.
3. Jean-Jacques Annaud for Dior (2011)
Long before the fashion industry began to use digital avatars as models, the Seven Years in Tibet director resurrected three screen legends for this very purpose. Charlize Theron tearing the runway of a gilded French salon to the tune of Gossip's "Heavy Cross" would surely have been enough to illustrate the energy of Dior's J'adore. But Annaud's addition of Grace Kelly, Marlene Dietrich and Marilyn Monroe (who has, it must be said, a terrifying mouth) ramps it all up a level. Lil Miquela ain't got nothing on the OG deepfake girlies!
2. Michel Gondry for Levi's (1993)
Throughout the 80s and 90s, the iconic denim brand ruled the advertising landscape, with the help of London-based creative agency Bartle Bogle Hegarty. In 1993, they enlisted Michel Gondry (the man responsible for Eternal Sunshine of the Spotless Mind) for this soon-to-be-classic, where an unnamed teen attempts to covertly buy condoms from a local drugstore. It's the only entry that doesn't feature a big name actor, instead relying on a surreal and unforgettable mode of storytelling.
1. Baz Luhrmann for Chanel (2004)
Well, there could be only one winner. Heralded as the most expensive ad of all time upon its release, Baz Luhrmann's Chanel No. 5 Le Film cost a reported $33 million to make. Starring Nicole Kidman, it's a mythic Hollywood tale of forbidden love, and has since become a paradigm for modern extravagance – the yardstick of which all incoherent luxury advertising is measured against. "I'm a dancer," yells Nicole's down-and-out celebrity character. "I love to dance!" Yes! We believe you, girl!
Follow i-D on Instagram and TikTok for more on fashion and film.