Photography Elisa Sue Young Park
An exclusive look inside the new Heaven by Marc Jacobs zine
LA photographer Elisa Sue Young Park talks us through the collaboration.
|
17 November 2021, 7:47pm
Photography Elisa Sue Young Park
When Marc Jacobs launched Heaven in 2020, a whole generation of nostalgia-loving fashion fans ascended to a higher plane. A "world within our Marc Jacobs world" (as the designer himself called it), Heaven draws upon the spirit of subcultures and recontextualises them into something new and very exciting. With visionary art director Ava Nirui at the helm, a dreamy store in Los Angeles and campaigns starring PinkPantheress, Beabadoobee and Bella Hadid, the brand lives up to its name 100%.

Heaven's AW21 collection — which Ava describes as "a jumbled teen closet consisting of all of your favourite treasures in one place" — features imagery from Sofia Coppola's The Virgin Suicides and is already some of the most coveted fashion on resale sites. To celebrate its release, Ava called on photographer Elisa Sue Young Park (who works in the Heaven store alongside a talented bunch of creatives) to make a limited edition zine. The Heaven zine includes photographs of her best friend Enya Umanzor, boyfriend Christian Leave and coworker/fellow photographer/muse Jester Bulnes; alongside a series of self-portraits, commissioned artworks and interviews.
"I admire Elisa's curiosity and dedication to research," Ava says. "Her work feels so authentic, and I love how she celebrates her friends and community through her photography. We had the idea to create a limited edition Heaven zine with contributions from Elisa's close circle, with the hope it would feel very sentimental and collectible. We work with Climax Books to curate special magazines and books in our LA store, and we have an amazing Bookmarc location in Tokyo, so the zine slots into these Marc Jacobs locations perfectly."
We spoke to Elisa about the zine, taking inspiration from her prized collection of 90s Japanese photo books and her ever-growing obsession with exotic pets.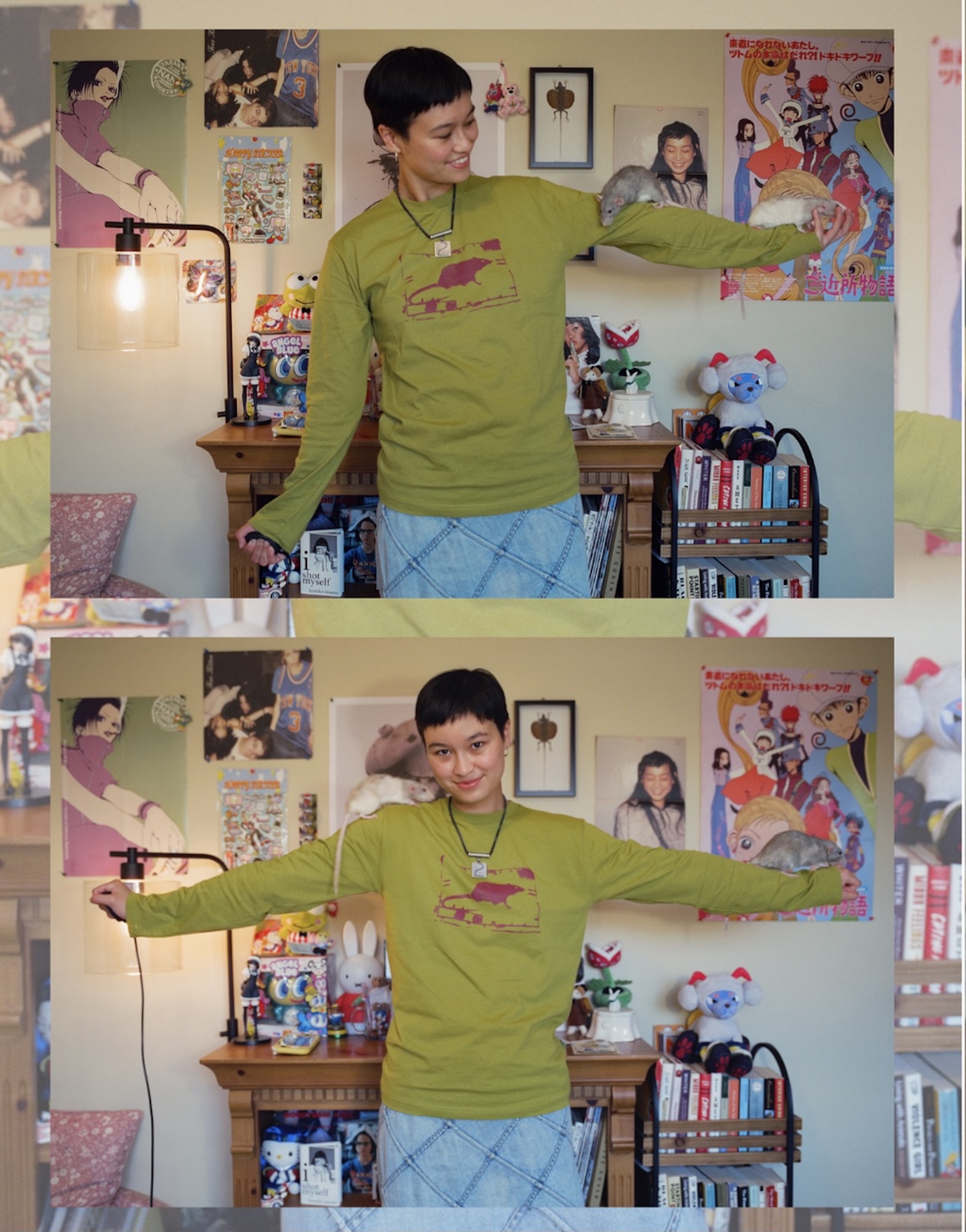 Elisa, when you think of heaven what do you think of?
When I think of heaven, the song "In Heaven" by the artist Japanese Breakfast is the first thing that comes to mind. I just saw her live earlier this week and that song had me bawling my eyes out — ha! Also the song "Just Like Heaven" by The Cure, it's one of my all time favourites!
The images in your zine explore familial love, platonic love, romantic love… your 'note to self' details that this thread only made itself apparent during the creative process. What had you set out to do? What was the brief?
I went into the project not allowing myself to be cornered by too definitive of a theme. Ava really allowed me the creative freedom to do whatever I wanted so my first instinct was to capture my friends, family and peers — most of whom are artists themselves.
The zine is my first ever printed photo work, which feels surreal as an avid photo book collector that cherishes physical mediums. I wanted it to serve as an homage to some of my favourite photo books, most of which are diary-esque snapshots of life, though I still sought to retain a cinematic quality to the images. One of my main references that lends to the nostalgic ethos of Heaven is this fantastic series of 90s hardcover Japanese photo books that I own, which individually features the works of Hiromix (in Oh My Lover) and Sofia Coppola (in LAX). The books include some epic self portraits of Hiromix and an ever-so casual portrait of Kim Gordon, both of which are accompanied by a curated CD playlist. Ava actually found me the third photo book to this series!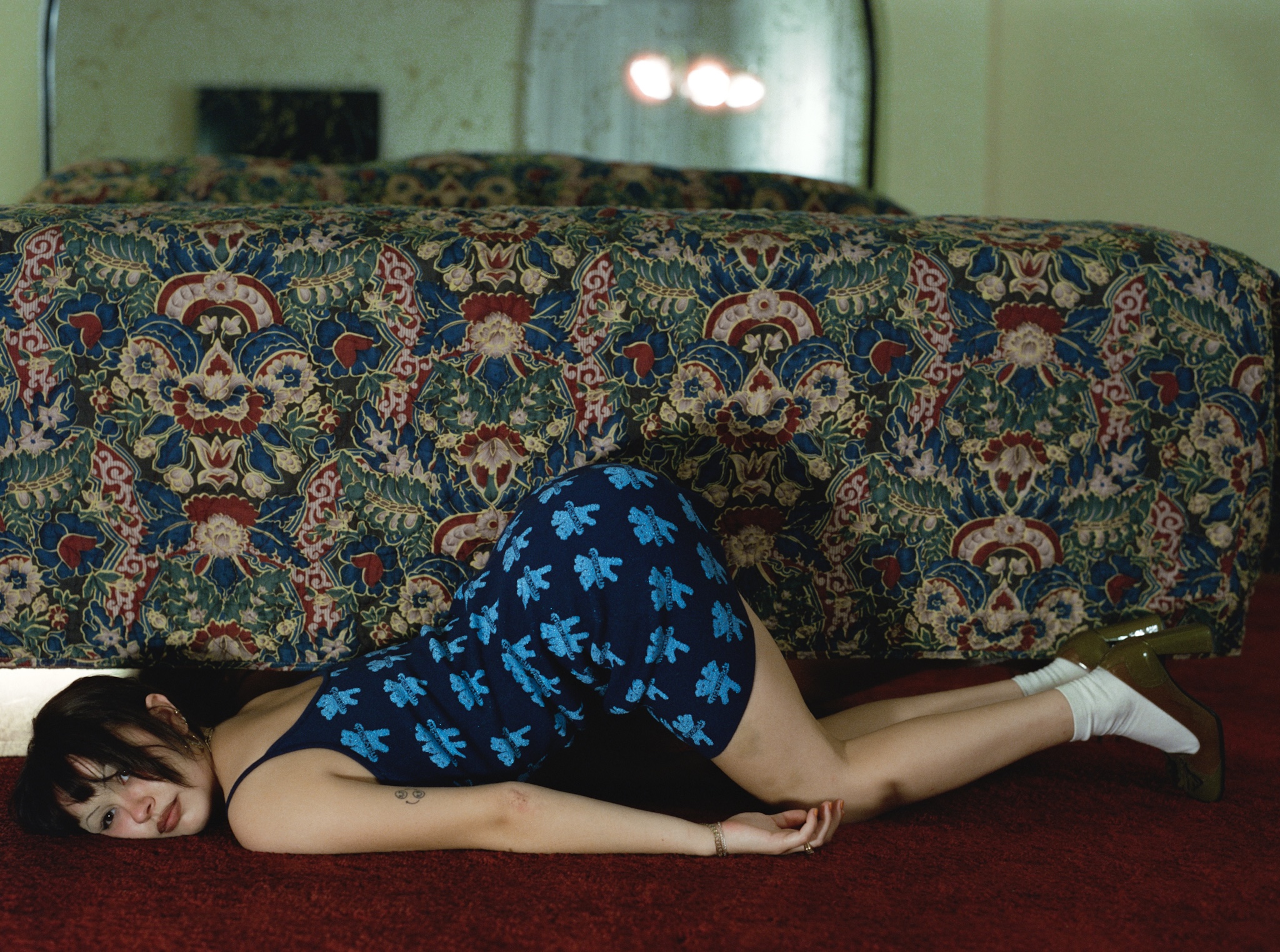 There are a number of different mediums used across the project – is there a shoot or element that means the most to you?
I mostly shoot on medium format though I do delve into some 35mm in the zine. As for the other mediums throughout the project, I asked several of my peers to contribute their visual art which included a nostalgia-themed comic highlight featuring some of my favourite female illustrators (Nathalie Nguyen, Lila Doliner, Noelle Lee, Yui Fukunaga) as well as personal diary sketches from my close friend, Enya Umanzor.
My favourite shoot from the project had to be with Enya. Jester styled the shoot by mixing in pieces from Enya and I's personal closets and Enya did her own makeup. It's always an empowering feeling when you're working in a collaborative space where you feel completely seen and heard. Enya is someone who possesses a natural aptitude to convey both the theatrics and confidence that is necessary for me to capture a more fantasised image.
I also think the 'note to self' and short inscribed anecdotes that accompany the photos helps to both personalise and contextualise the project as a whole, and I'm particularly proud of the sincerity expressed in those written sentiments.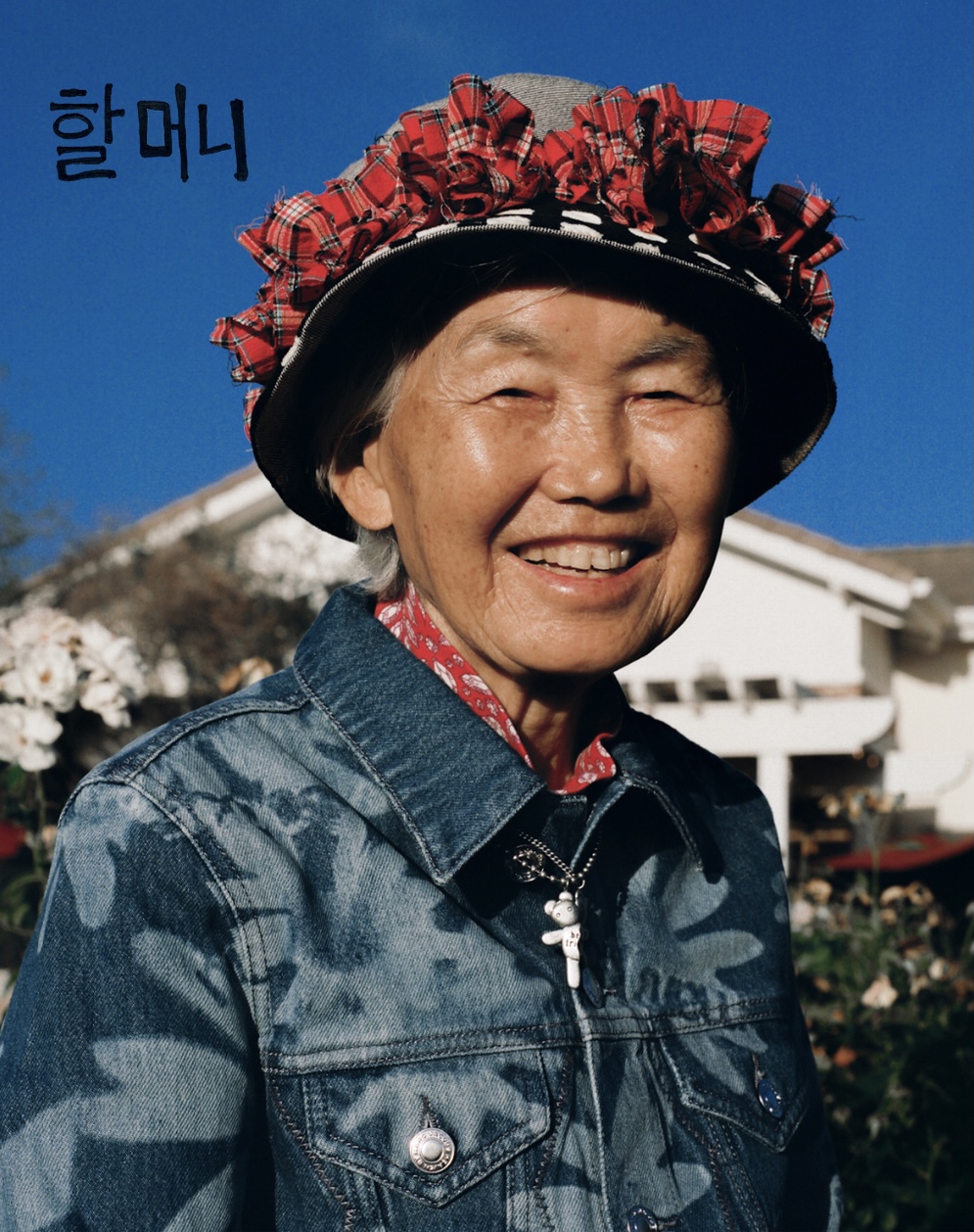 The shot of your smiling grandmother wearing Heaven is so beautiful. What did she think of the project and your portrait of her?
I visited my Halmoni in San Diego for the shoot, though I'm still not entirely sure she understands what a zine really is — ha! But she absolutely adored the outfit I picked out for her and it was refreshing to photograph a more youth-orientated line on an older relative. The shoot was largely inspired by a street style photo book called Chinatown Pretty which chronicles fashionable seniors who reside in various Chinatowns across the country. I wanted her to be decked out in Heaven and fulfil my Korean Ajumma fantasy!

In your conversation with Anna Sui, you discuss the relationship between music and fashion. I was wondering if and how music influences your work?
Music informs a lot of my work and influences — I definitely have a soft spot for musicians! My boyfriend, Christian Akridge, who is pictured with me on the cover of the zine, is a musician and common photographic subject of mine. My first dive into film photography was initially through concert photography, as I had always dreamed of photographing my favourite female-led rock bands.
Anna's connection to music is fascinating as she has been a peer and collaborator for some of the most legendary musical tastemakers of the 70s-90s. Anna even sent me the actual vintage T-shirt she had mentioned in our interview which featured artwork that James Iha had originally drawn for a single cover — I will definitely cherish it forever!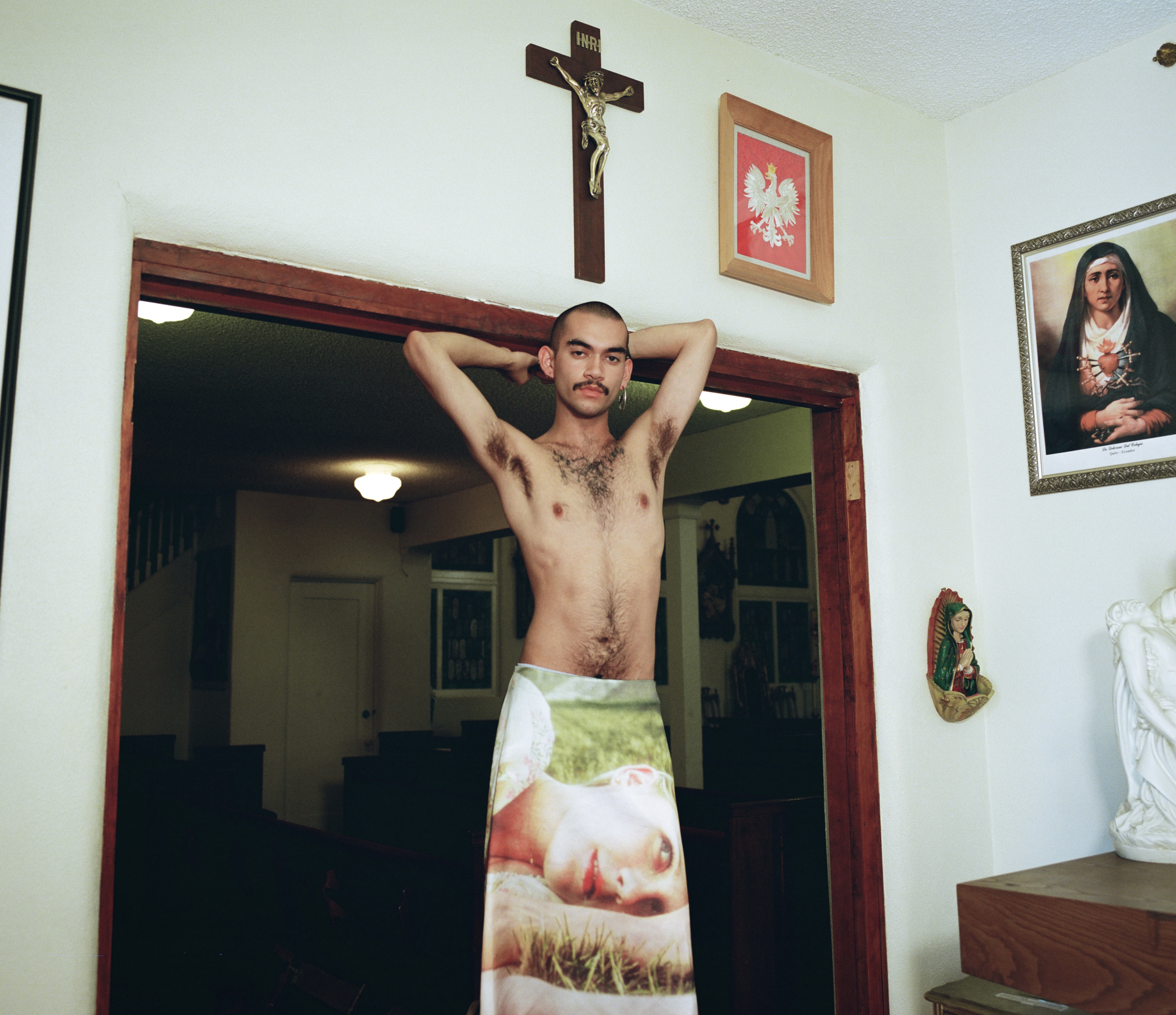 The zine includes a number of self-portraits. Does stepping in front of the lens feel natural to you or take some courage?
When I was 14 years old, I signed with a local modelling agency in Seattle and a couple years later I ended up signing with larger agencies in Los Angeles and Miami. I never even got close to being comfortable in front of the camera and quit agency modelling altogether once I reached my later high school years. I felt pretty dejected by the notion of posing under the guise of an adult woman while still very much feeling and being a literal teenage girl.
Now as an actual young woman, taking self-portraits serves as a means to reclaim a sense of self-ownership and assurance in my visual likeness. Having full control over the lens while simultaneously being the subject is a rewarding and empowering task. Modern social media use has undoubtedly ushered in a generation of young people who share an obsessive affinity for self-documentation. What could be more apt than taking some extravagant medium-format selfies? I love to play on those countering notions of self-awareness and self-obsession.
There are also so many female photographers that motivate my own exploration into self-portraiture; Pixie Liao, Yurie Nagashima, Nan Goldin and Nadia Lee Cohen to name just a few.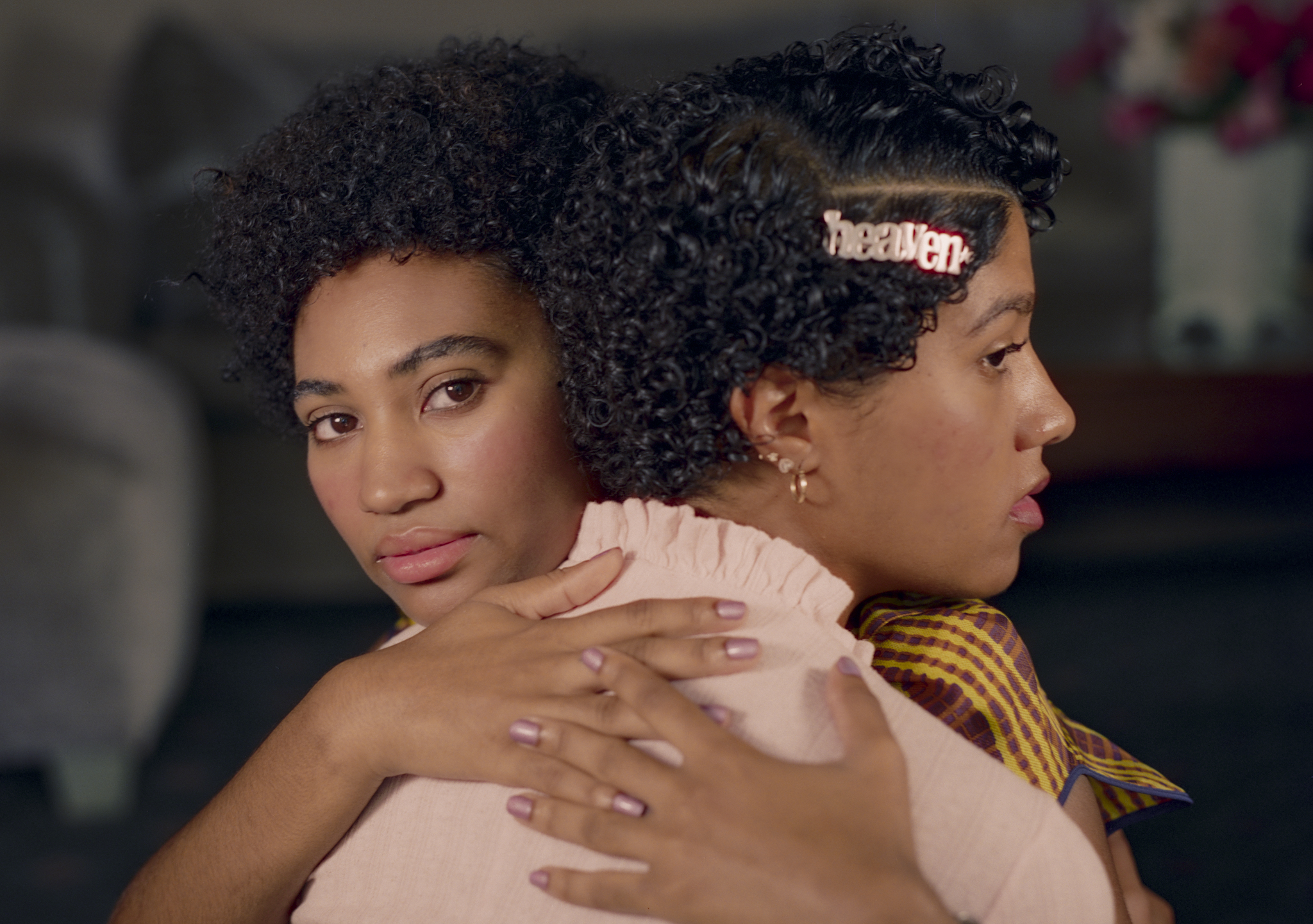 Lastly, some of your pets make an appearance in the zine. Please talk us through your beautiful menagerie!
I'm glad you noticed the creatures throughout! Pets, more specifically exotic pets, are definitely a special interest of mine both in photography and as an owner. I'm casually working on an ongoing personal project which is a photo series of exotic pets and their owners. I envision that being a longer term project and more documentary-based, though I do love incorporating animals in my fashion photography as well. I particularly enjoy the process of meeting owners and their exotics, especially those that anthropomorphise their pets onto their own personality — those cases tend to be accompanied with a compelling visual coupling of the pet and their owner.
While studying in college, I wanted a good apartment pet so my sister and I decided on rats; our mother used to take test rats from her undergraduate psychology labs and keep them as pets, so owning them at a similar stage in my life felt like a way to emulate a memory of my mother that I heavily sentimentalised. Incorporating my rats into the zine felt natural considering Marc Jacobs' longtime use of rat iconography. He actually had a brief menswear line called Stinky Rat in the early 00s; a shirt from that line was recreated for this Heaven collection that I subsequently wore in those pictures with my rats.
In total, I've owned six female rats however I also recently acquired an albino leopard gecko. She has pink-translucent skin with red eyes and her name is Arwen. Hopefully she will make an appearance in some photographic work soon :)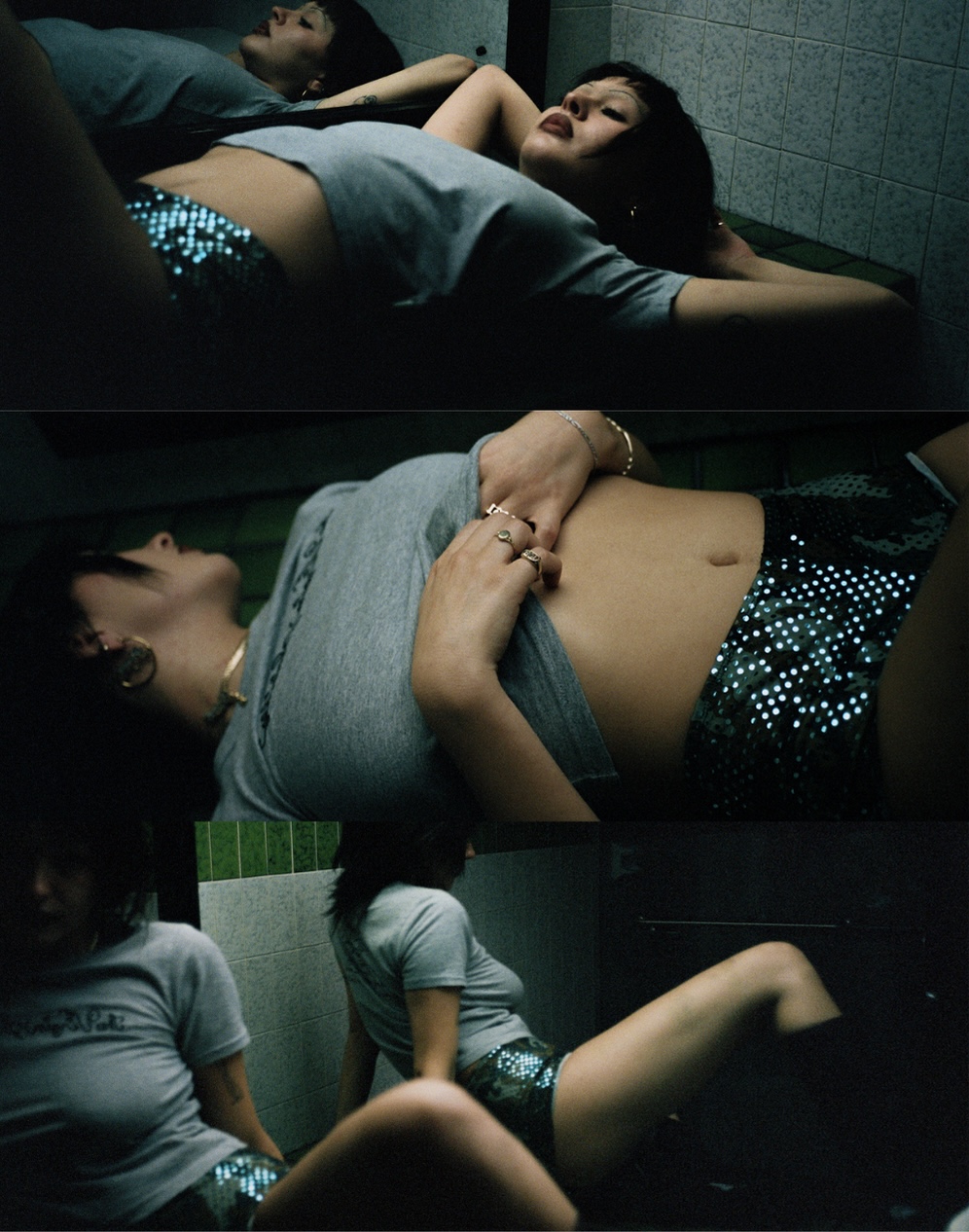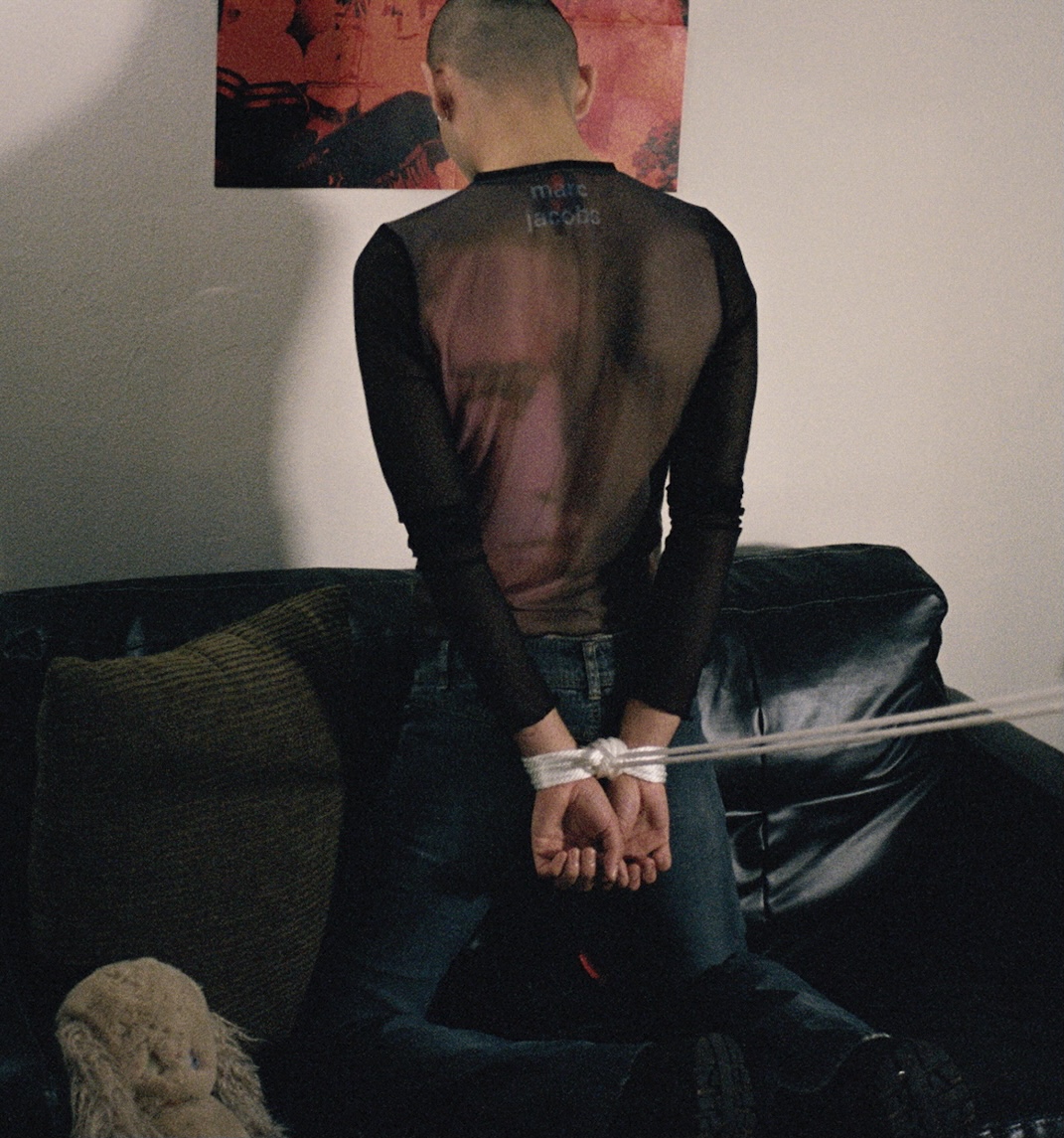 The limited edition Heaven zine is available right here, right now. Follow i-D on Instagram and TikTok for more fashion.

Credits
---
All photography courtesy of Elisa Sue Young Park

Tagged: