Images courtesy of Balenciaga
Gucci in Hollywood and Doha's fashion takeover: What's in Fashion?
Your one-stop-shop for this week's fashion news to know.
|
05 November 2021, 5:01pm
Images courtesy of Balenciaga
Wow girls, what a week! Between Gucci becoming eligible for a congratulatory card from the Queen, Balenciaga releasing a totally out of this world campaign, and Coach tapping none other than J.Lo for an Xmas ad to blow John Lewis out the water, there's plenty to sink your teeth into this week. Beyond the blockbuster brands, though, we're also introducing you to a Parisian metalsmith breathing new life into the city's jewellery scene, a Danish designer carrying the flag for the next generation of Berlin fashion talent and the very famous, very French face of Ami's first-ever handbag! Here's what's in fashion.
Let's talk about Gwyneth's Gucci suit for a sec, shall we?
Ok, so as you all know, the story of the week is Gucci's little jaunt to La La Land for its 100th birthday show. A breezy casual affair, it only saw the Florentine house, you know, shut down the most famous stretch of Hollywood Boulevard to present a 115-look paean to the "pagan divinities", as Alessandro Michele put it, that populate the pantheon of the western world's greatest dream factory. A good number of those demigods took to the (quite literally) star-studded runway themselves, with Phoebe Bridgers, Jared Leto, and – in a true break-the-internet moment – Macaulay Culkin all appearing among the models that filed out of Grauman's Chinese Theater decked out in plissé lamé gowns, countless yards of faux-fur trims, logomania running leggings, buttplug necklaces and so, so much more. As with any newsworthy fashion show, though, what happened off the catwalk was just as outlandishly spectacular as what was on it. In a noteworthy moment of self-referentiality that literally made time and space collapse in on itself for a sec, Gwyneth Paltrow showed up in the Tom Ford-era red velvet suit she catapulted to fame at the 1996 VMAs, looking no less immaculate than she did the day she wore it 25 years ago. But here's the plot twist (ah, how Hollywood!) – it was in fact a reinterpretation of the two-piece from Gucci Aria, the collection Alessandro presented earlier this year – you know, the one with 'Gucciaga' "hacks". Talk about meta, amirite? @Zuck, eat your heart out! Ok, that's enough excitement about Gucci… wait, no it's not. Go read our full review for a more comprehensive lowdown! MS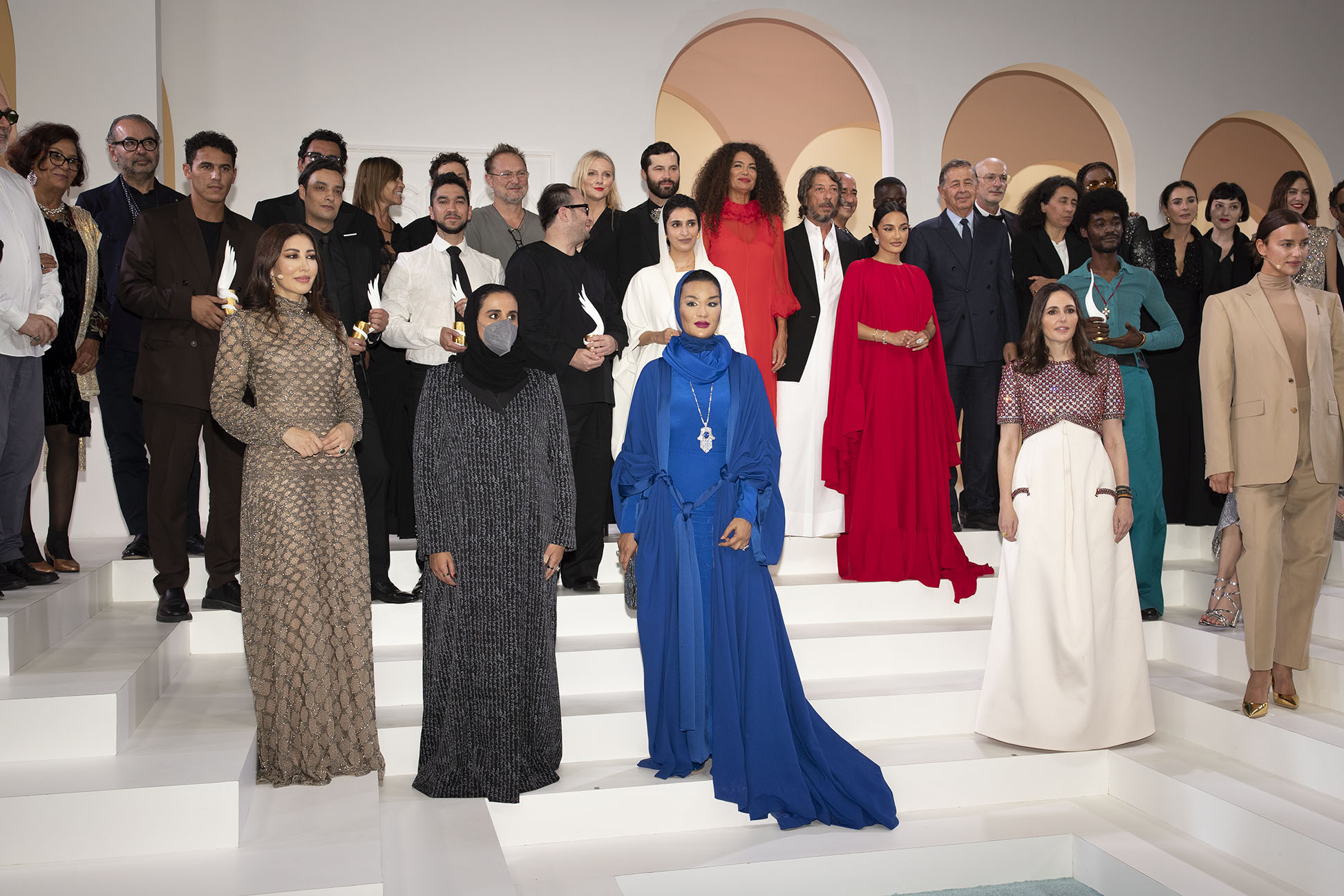 Fashion Trust Arabia spotlights the diversity of the Middle Eastern creativity
London, Milan, Paris … Doha? This week, you may have noticed that superstar designers, models and celebrities descended on the sandy dunes of Qatar. Why? The small-yet-powerful Middle Eastern country staged its own unofficial fashion week, with guest appearances from Virgil Abloh (his Figures of Speech exhibition opened in Doha this week), Naomi Campbell (she'll be staging a Fashion For Relief show there in March), as well as Maria Grazia Chiuri (in town to open Dior's travelling Designer of Dreams exhibition) and Valentino's Pierpaolo Piccioli, who launched his collection of couture abayas in the capital. But the most important event of the week was Fashion Trust Arabia, the fashion prize for Middle Eastern fashion designers across ready-to-wear, eveningwear, accessories, and jewellery categories. This year marked the second IRL event for the prize, which last year awarded designers digitally.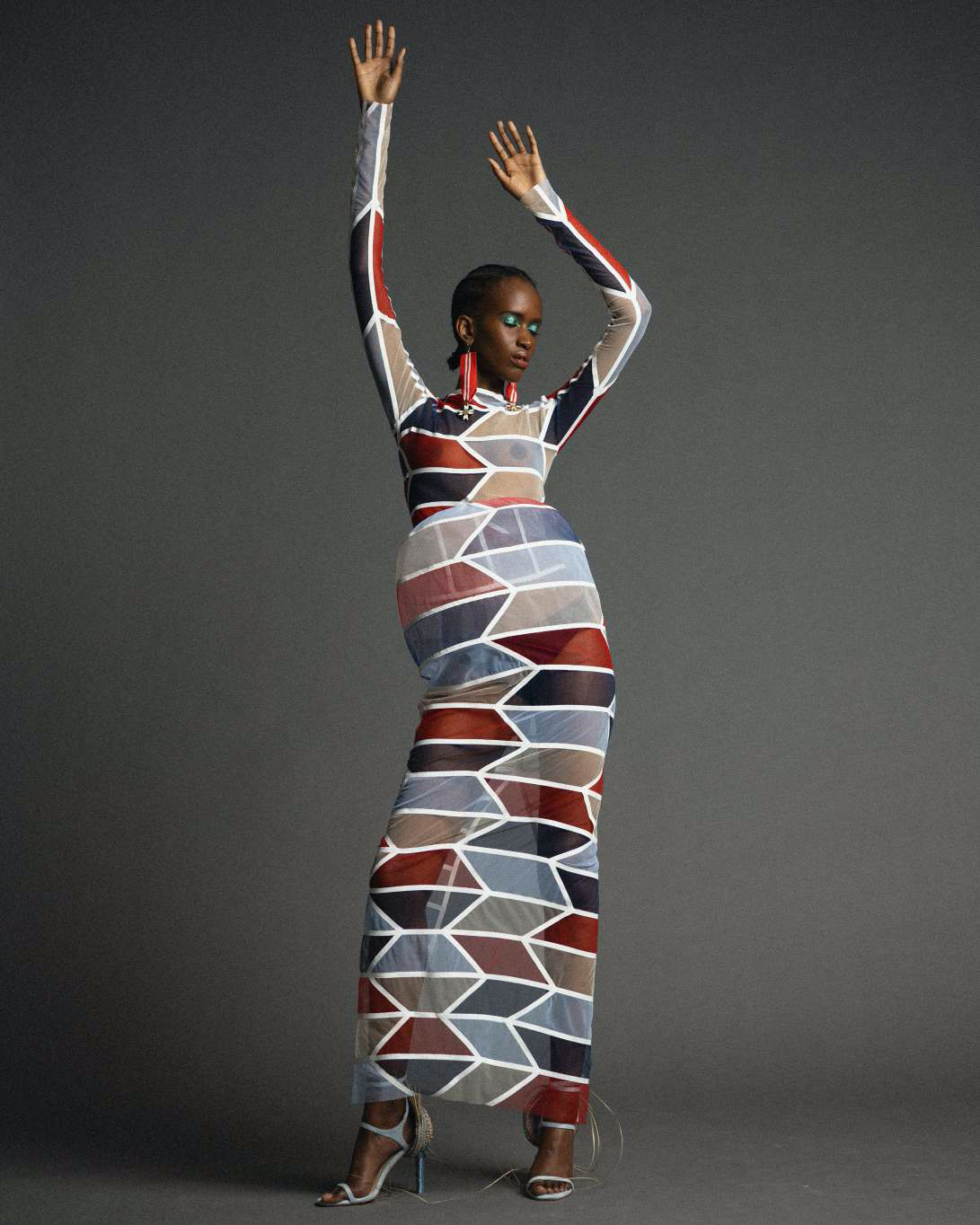 Lebanese entrepreneur Tania Fares launched FTA as a non-profit initiative in 2018 under the Qatari royal patronage of Her Highness Sheikha Moza Bint Nasser and her daughter and co-chair, Her Excellency Sheikha Al-Mayassa bint Hamad bin Khalifa Al-Thani. Intended to provide financial support and international recognition to emerging talents of the Middle East and North Africa region, it grants each winner up to a whopping $200,000, and offers business mentorships and sustainability training (plus one-on-one time with its starry jury of fashion folk). But more than just supporting designers with its immense financial wealth, the prize also spotlights the Middle East's cultural wealth, from the artisanal crafts in textiles, to designers challenging the West's narrow perception of it. Significantly, it is one of few global fashion prizes to be situated outside of Europe or America, and aimed at supporting Arab from a diverse range of backgrounds.
Case in point: from the 700 applications received, the advisory board picked 24 finalists, six of whom received awards — and their work couldn't have less overlaps. Iraqi-born, LA-based Zaid Affas was the winner of the ready-to-wear category for his architectural garments that are made with the highest standards of sustainable practices, from contractor's compensations, to recycling, minimisation of material waste, and zero over-production. Moroccan-born, Amsterdam-based Mohamed Benchellal was awarded for his dramatically-proportioned power-mesh eveningwear (think 60s Balenciaga in scuba-like fabrications).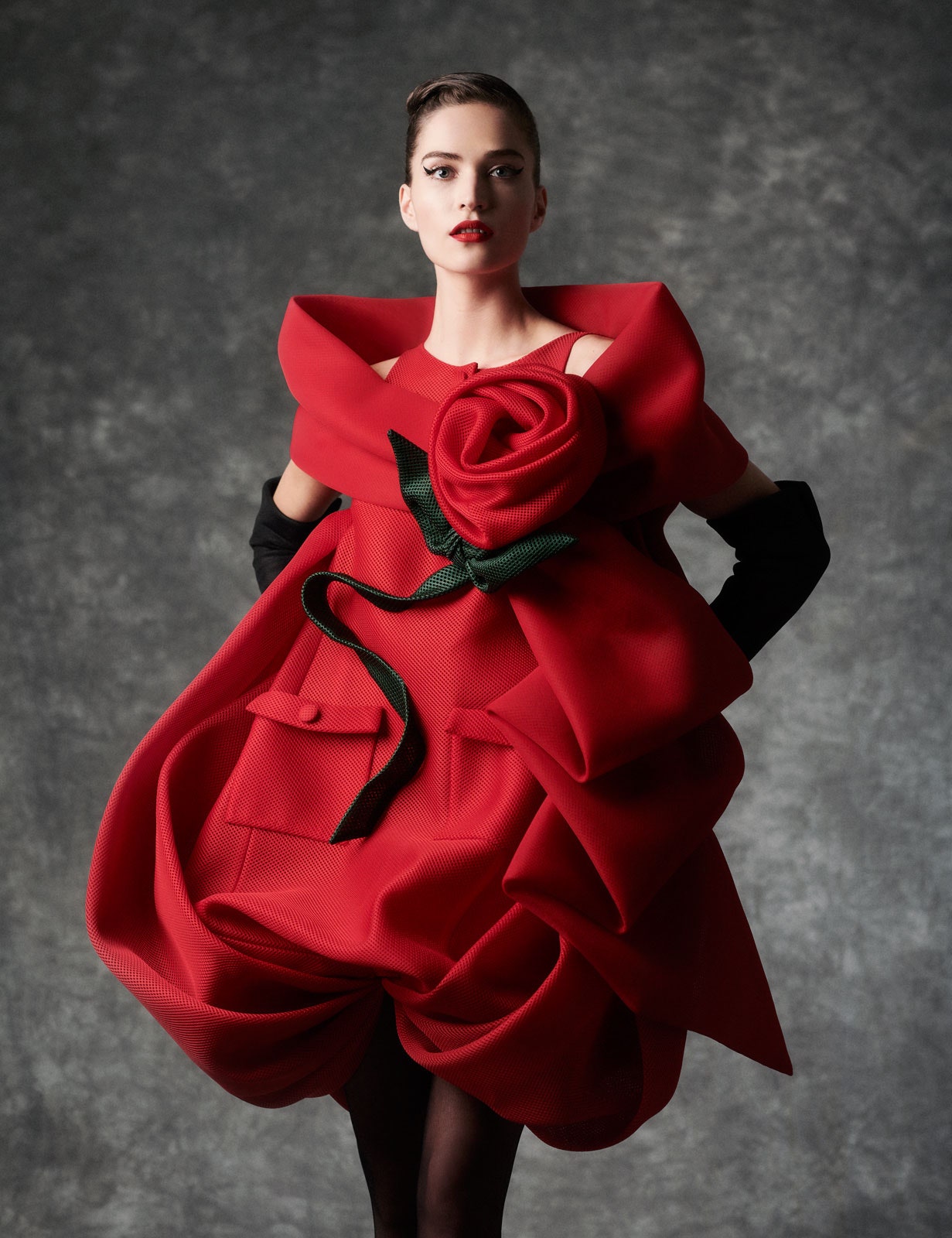 Emirati designers Alia Bin Omair took home the jewellery prize for her golden interpreations of traditional Arab coin necklaces and basketry; Bilal Fellah was granted the accessory designer prize for his sunglasses line, port Tanger, which celebrates his Moroccan heritage; and French-Sudanese Abdelgader AbdelGader El Tayeb Al Sadig scooped up the Franca Sozzani debut talent award for his superb upcycled combinations of African basket weaving techniques with joyously-coloured, playful silhouettes. This year's 'guest nation' was Colombia, with designer Agustín Nicolàs Rivero taking home the first prize (every year, a different country will be invited to participate). With the upcoming Fifa World Cup, and — let's face it — Qatar's considerable investment in fashion brands (they actually own Valentino!), this is a prize worth keeping your eyes on. OA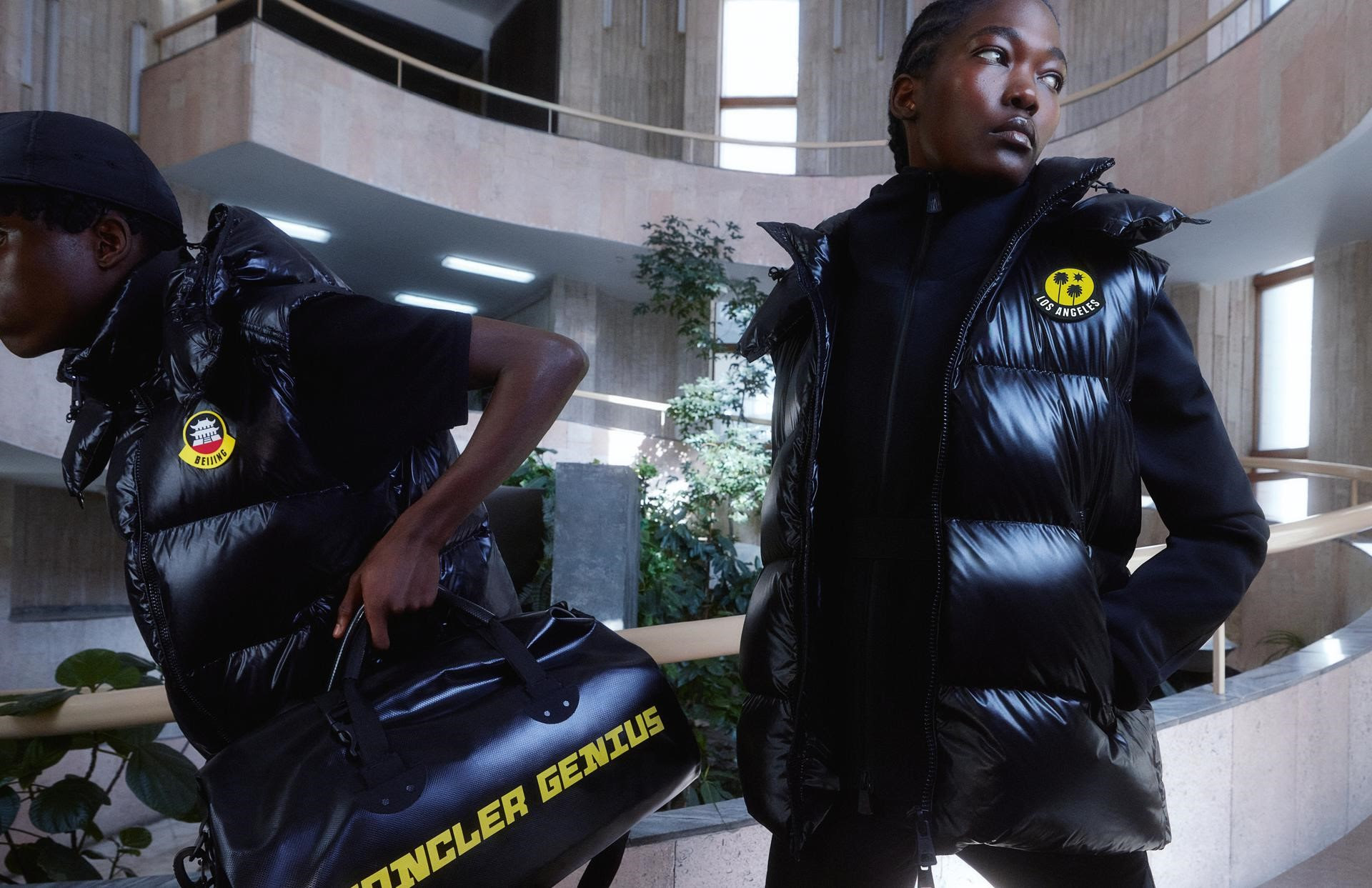 Moncler's House of Genius is coming to London's Selfridges
Moncler's House of Genius has been unifying communities digitally, reimagining the brand with the creative vision of 11 designers and transporting its audiences into each of their worlds. Now, prepare for the same experience IRL as MONDOGENIUS will be popping up in 16 cities globally including London, New York, Seoul and Shanghai. From this week, collections between Moncler and J.W.Anderson, FRGMT, Craig Green, Grenoble and more will be taking over Selfridges' iconic corner shop. Reimagining the space as a mountainous terrain, a nod to its Italian ski wear heritage, the space will feature exclusive limited collections with detachable patches to make puffer jackets your own using recycled nylons and deadstock. Mixing together fashion, interactive technology and sustainability in classic Moncler fashion, the chic winter wonderland will only be open for four weeks — so what are you waiting for? Go jump on the Central line to Bond Street station ASAP! TG
Balenciaga goes out of this world and into the future for its Spring 2022 campaign
With the world as open as we've seen it in close to two years, is anyone else getting itchy feet? Well, if their Spring 2022 short film is anything to go by, it looks like the team over at Balenciaga sure are! In the 2-min short by Copenhagen-based creative studio Morph, models and house muses are seen walking through a white-walled enfilade, with the views that the windows give on to shifting from room to room. In what feels like a faint echo of the house's Winter 21 collection lookbook, where models were shot against greenscreen projections of famous monuments worldwide, the looming skylines of New York and Shanghai give way to tropical idylls, eerie woods, and even the earth as seen from the moon. Pretty out there, right? Well, not as out there as this season's stills campaign, which you can check out on the Balenciaga Instagram. The house's Spring 2022 show saw all of the faces of the models walking swapped out for Demna's longtime muse Eliza Douglas'. Things were then taken a cyborgian step further, with everyone decked out in très sci-fi "exoskeleton suits" and "cybernetic face coverings" by Tokyo-based artist and designer Ikeuchi Hiroto. The future really is now, kids! MS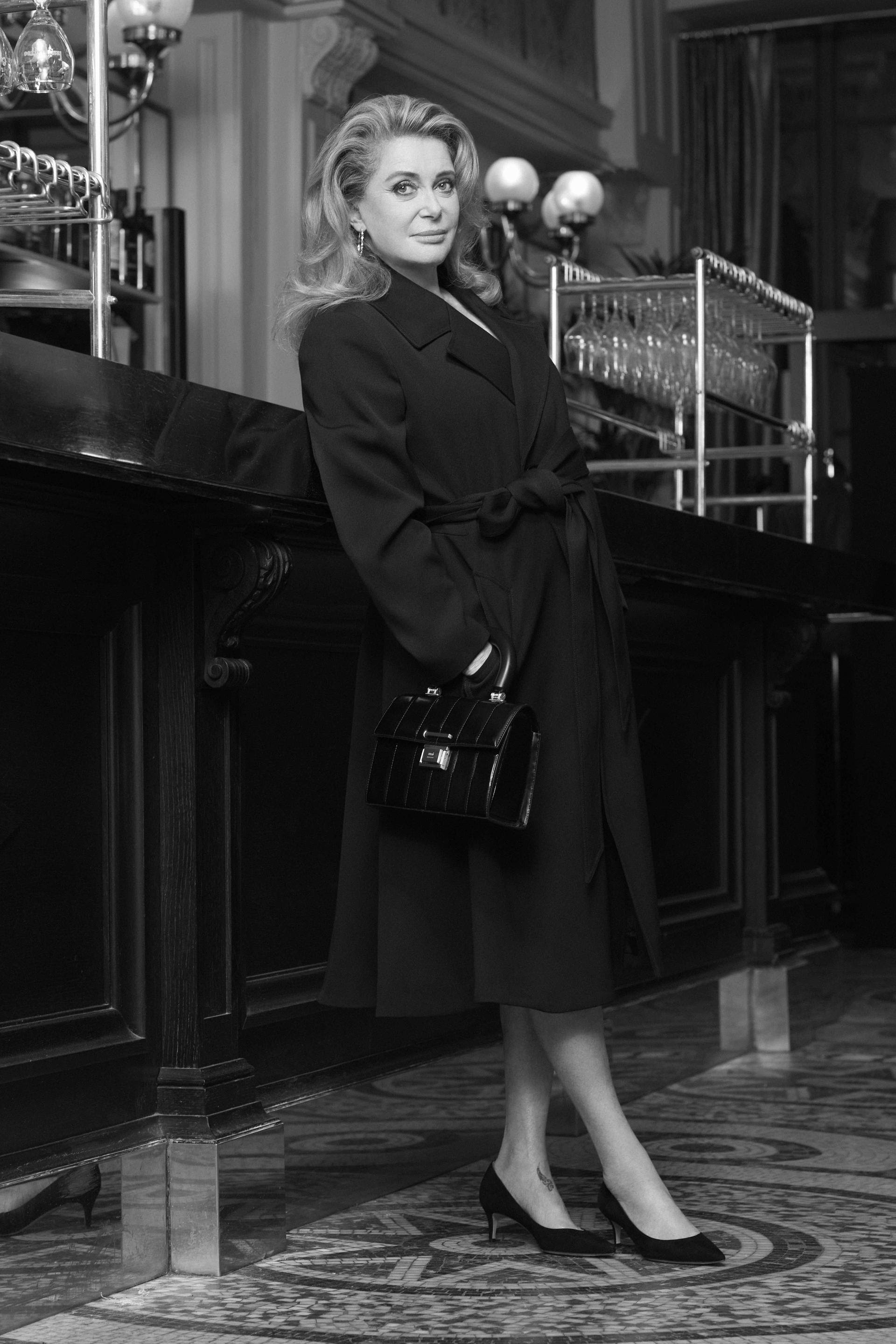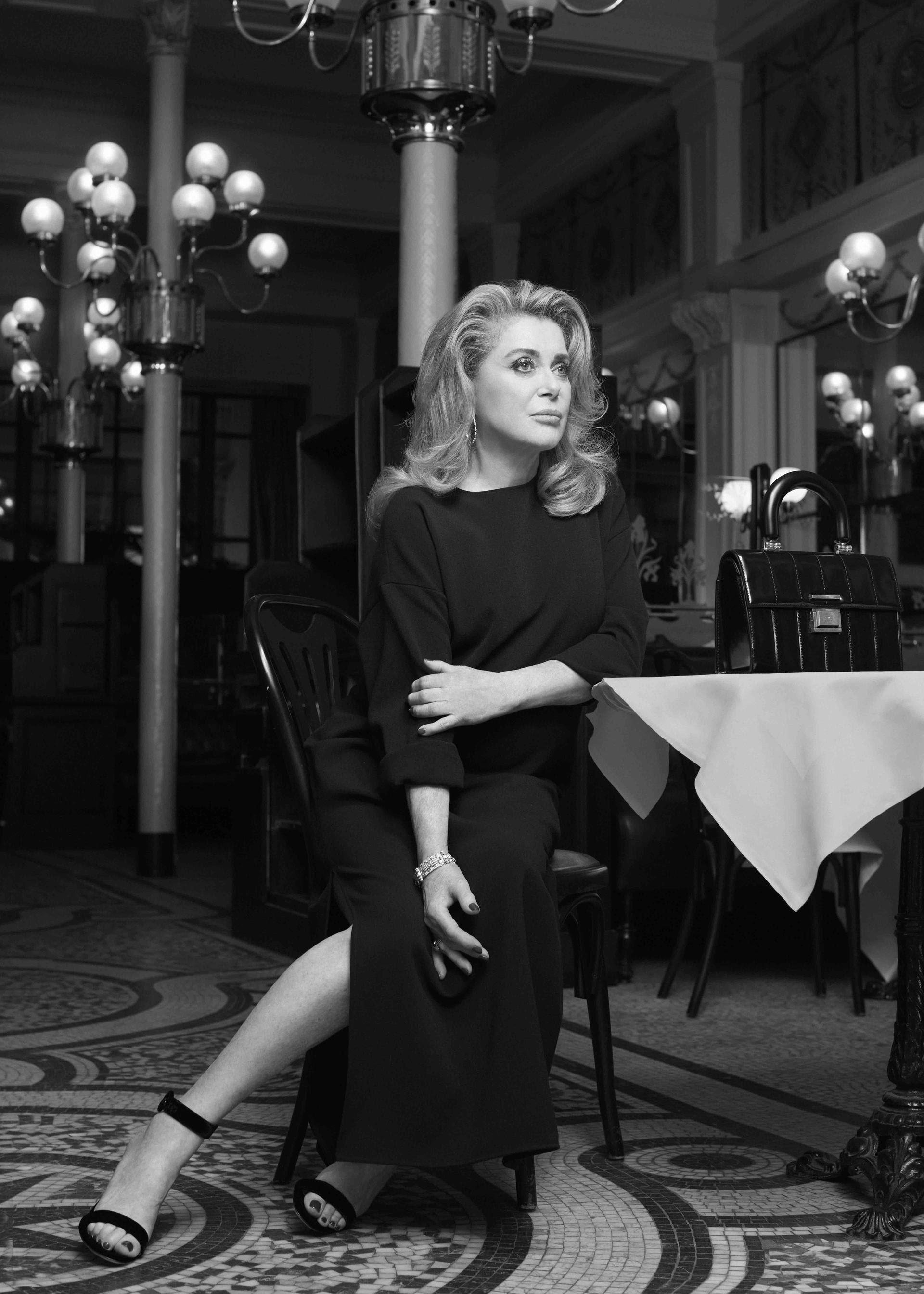 Catherine Deneuve launches Ami's first ever signature bag
Within ten short years, Ami has quickly proven itself within the world of Parisian luxury fashion. It seems rather fitting then that the Alexandre Mattiussi-led house showcased their first ever signature bag upon the arm of the ever elegant French actress Catherine Deneuve. Wearing it, the 14 time César Award (that's the French equivalent of the Oscars) nominee and two time winner posed for photographer Michael Bailey-Gates in a set of classy looks with her hair in perfect Old Hollywood curls. Called Le Déjà-Vu, the squared off silhouette and panelled Italian leather bag body is available in sophisticated black, white and grey colour ways -- the classic palette adding to that golden age of cinema vibe -- or in more vibrant red and green offerings. From the photos to the bag itself, which is available to buy in-store or online now, we're getting visions of the terraces of the French capital, a glass of red in hand. J'adore! TG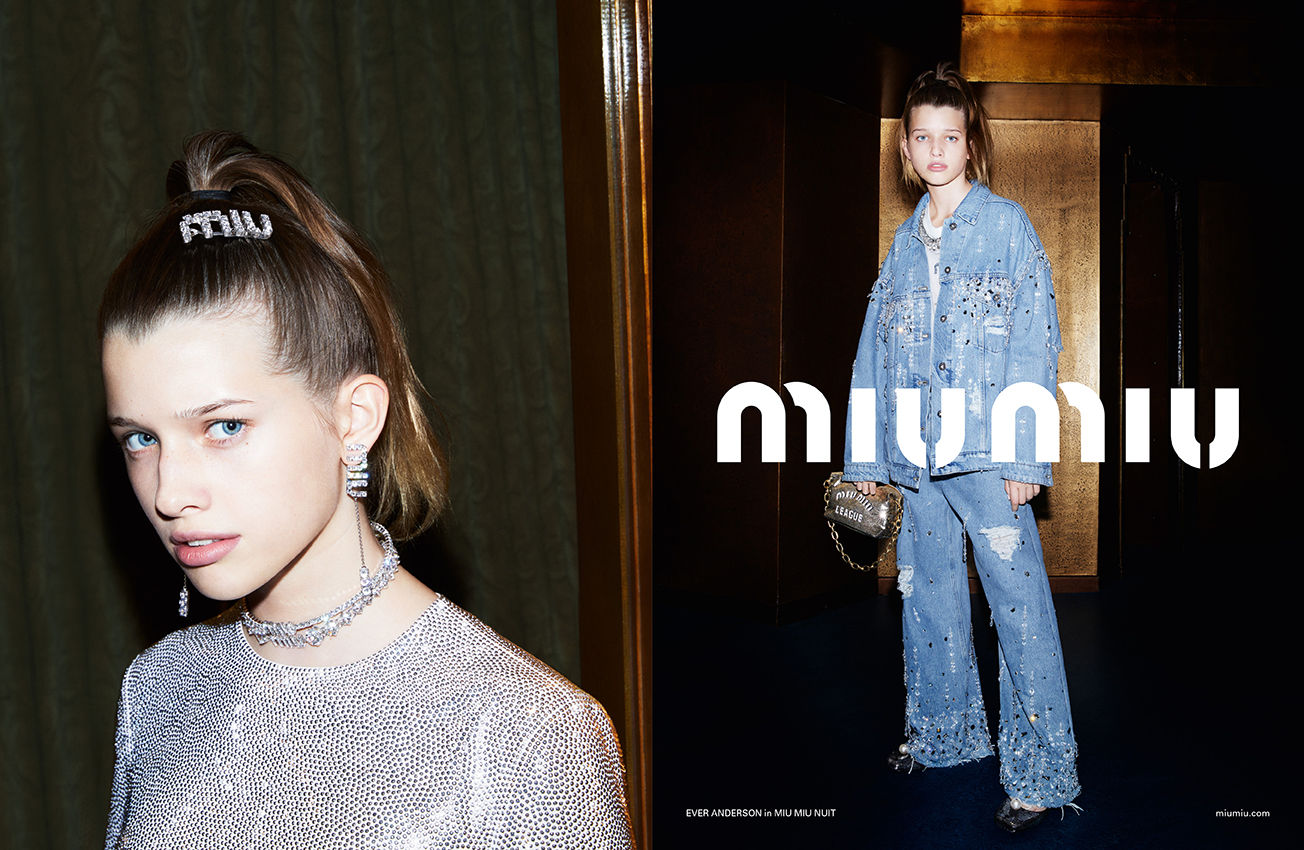 Miu Miu takes the night
Big night out? Girls' night in? Whichever tickles your fancy, there are literally no other garments that you should be wearing for either than those from Miu Miu's stunning new capsule, Miu Miu Nuit. Drawing on the sensuous vocabulary of evening dressing, it's a collection rich in all the razzle-dazzle you could wish for. An oil-slick-fit sequin-embroidered slip dress? Check. Loose-fit separates in sumptuous black velvet? Check! A backless crystal strass halter number? By god, check!! If that isn't enough to sell it for you, then feast your eyes on its accompanying campaign, styled by i-D Senior Fashion Editor at Large Lotta Volkova and shot by two of fashion's most famously nocturnal image-makers, Mert Alas and Marcus Piggott. Starring Ever Anderson, Ciara Bravo and KiKi Layne, it sees the actors strike sultry poses in locations instinctively associated with the night – "a deserted bar, a draped antechamber, the illuminated entrance to a member's club", a release from the house reads – resulting in pictures that "seem loaded with the memory of celebrations just ended, or the promise of those about to commence". How seductive and mysterious! Well, in these clothes, you'll look just as seductive and mysterious, too. MS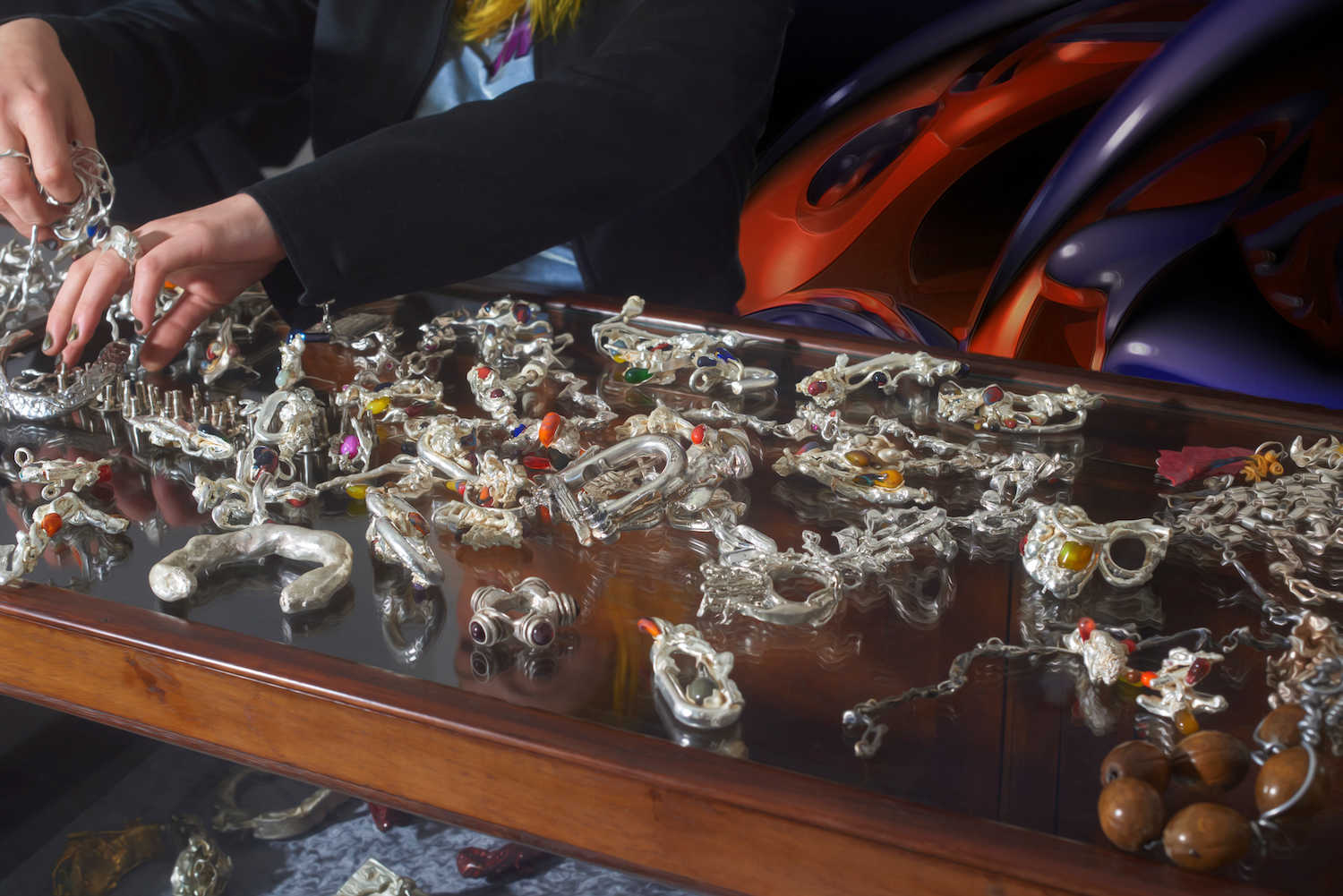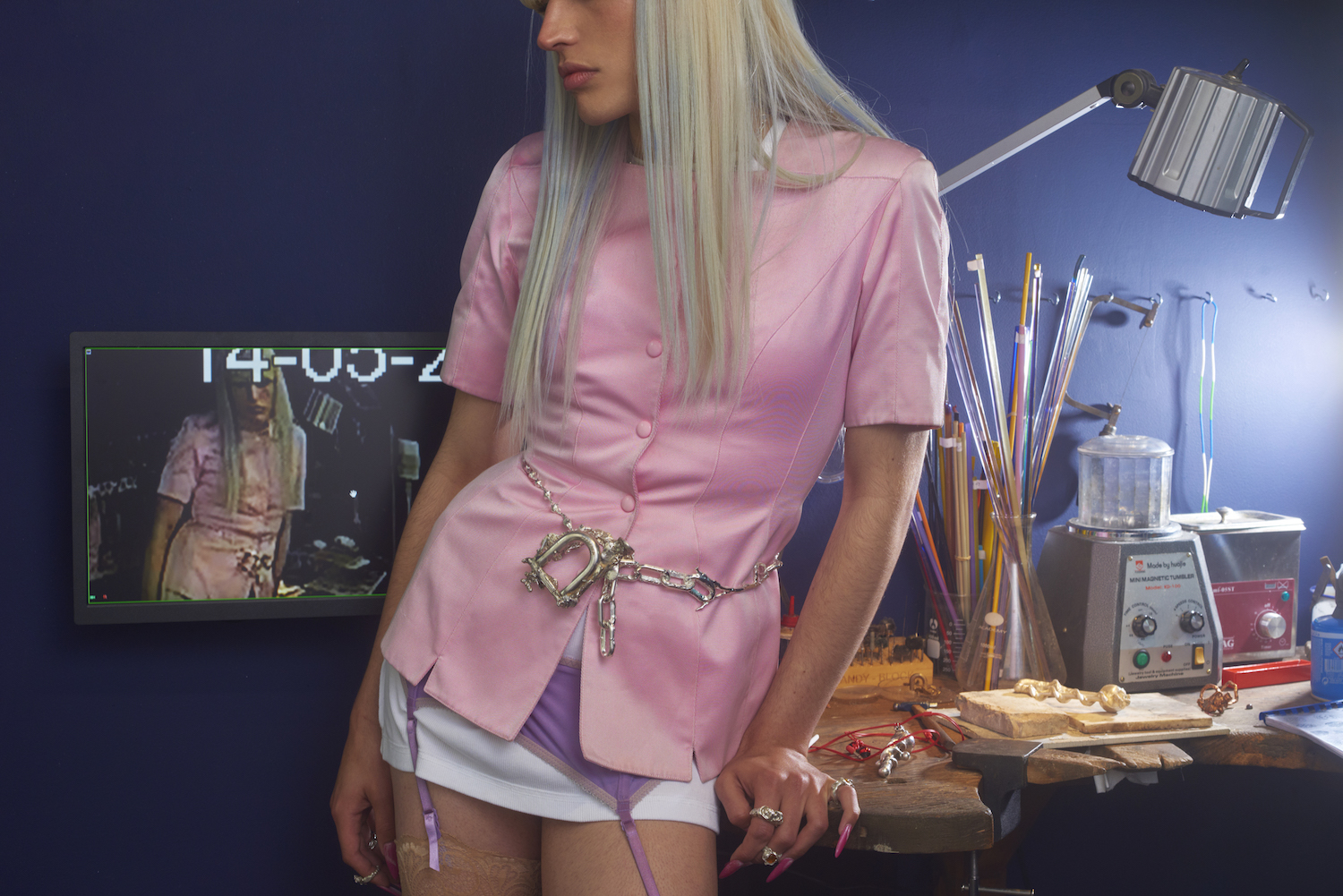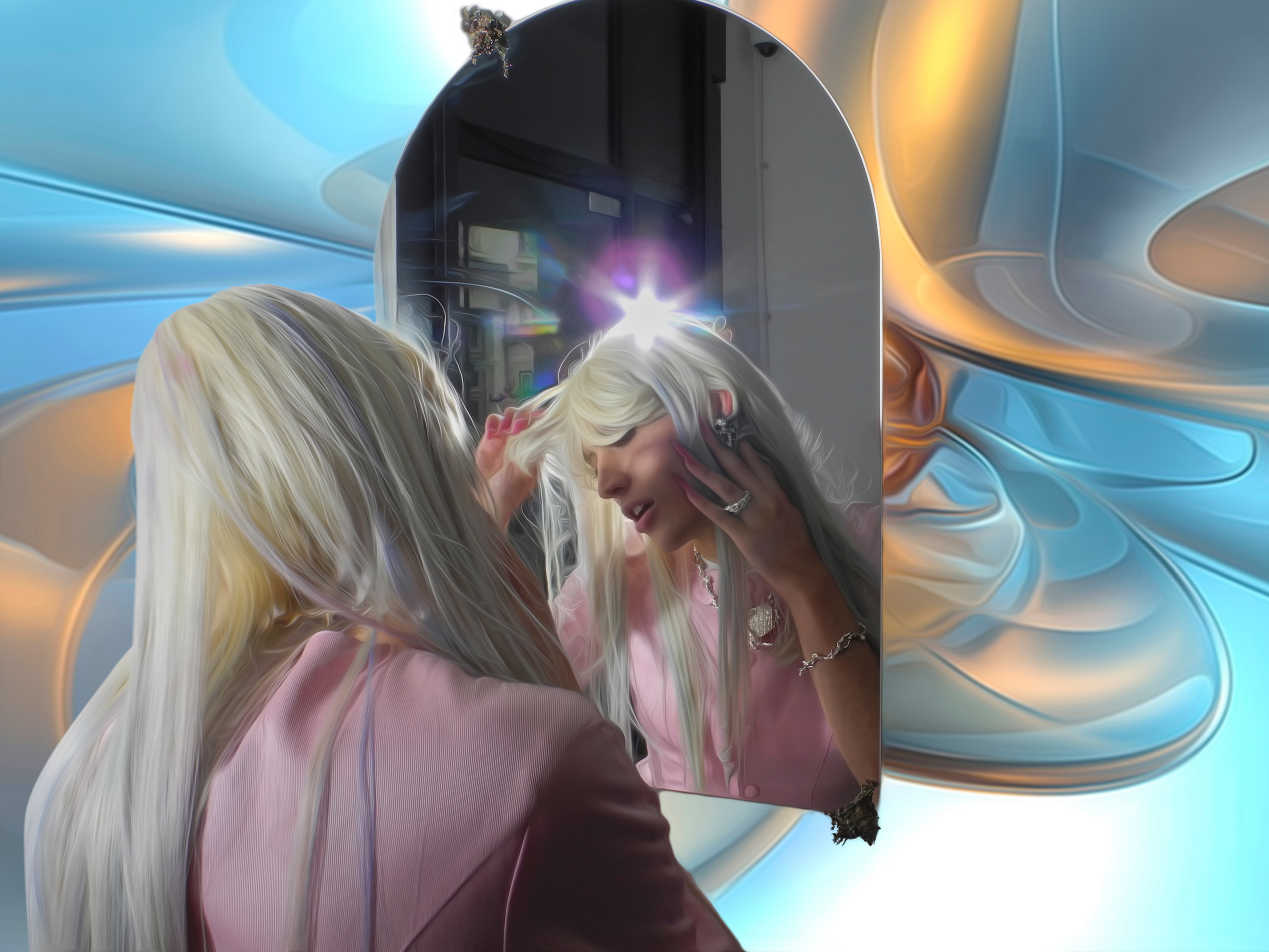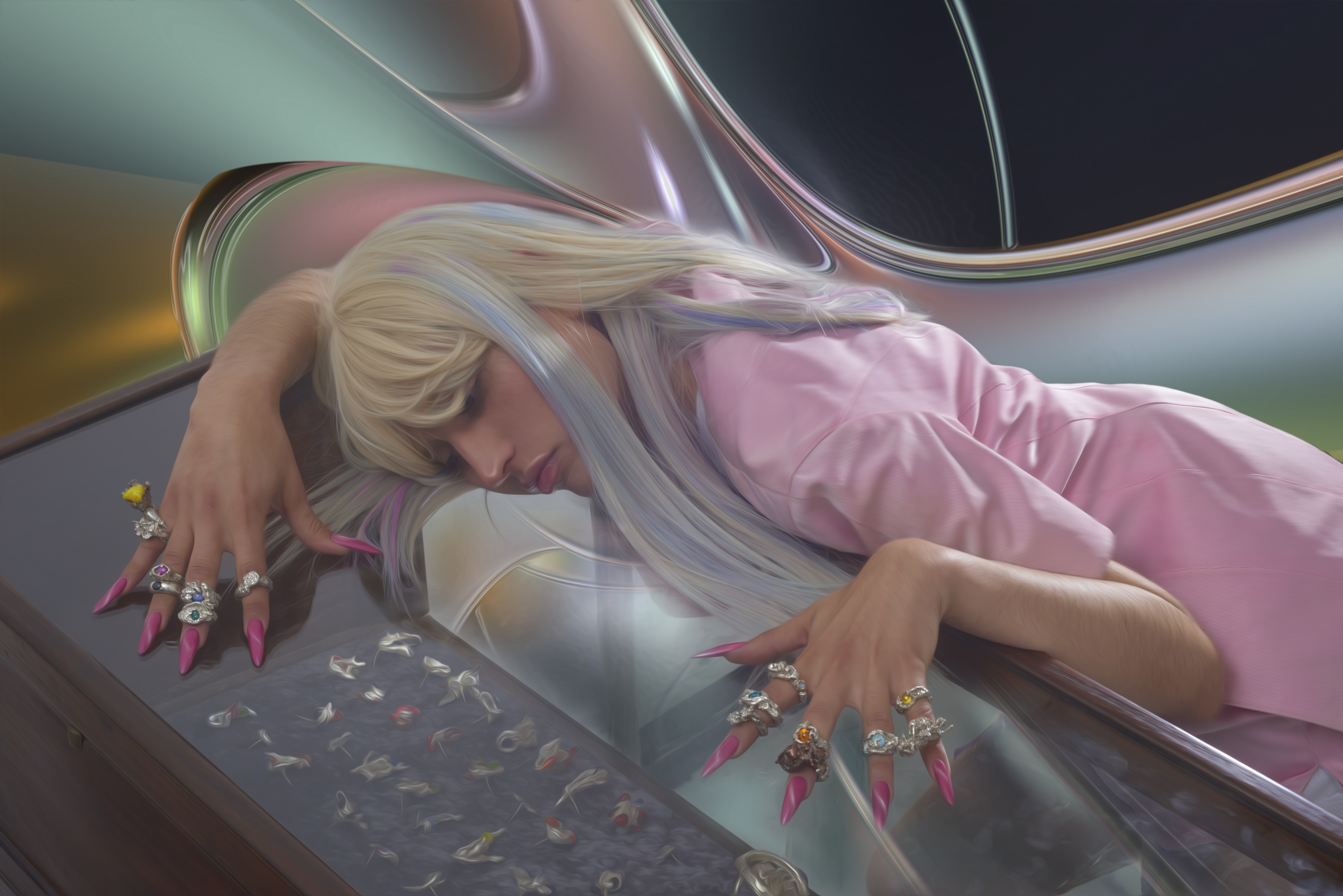 Colombe d'Humières' otherworldly bling finds a home in Paris
When you think of Parisian jewellery, thoughts typically turn to the twinkly boutiques that fringe the Place Vendôme – the kind of shops where you'd be lucky if an arm and a leg bought you a simple stud earring. There is, however, a new generation of jewellers lighting up la ville lumière, challenging notions of what bling from the city can look like. At its vanguard is Colombe d'Humières, the CSM-trained artist who's sculptural, off-kilter pieces are "born from the ground somewhere in between the world of Final Fantasy and Narnia," she says. From that description, you'd be correct to infer that her work more closely resembles the sort of thing you'd expect to find in a Frieze booth than haute joaillerie, but that hasn't held her back from making a splash in the world of high fashion. If her stunning roster of collaborators – Chopova Lowena, Yeezy, Études and Arca among them – isn't enough to prove that, then just take a look at these excerpts from her brand new campaign, shot by Boris Camaca, styled by Juan Corrales and starring Jane King. Find yourself taken in by the story of a customer indulging in their heavy metal fantasies to their hearts content? Well, you can do just the same! How, you ask? If you're in Paris November 11-14, then head down to Colombe's spanking new shop-cum-atelier at 33 Rue des Petites-Écuries for a bevvy, a browse, and the opportunity to place orders for bespoke Xmas commissions. MS
Vans and Napapijri are signal the start of winter
We're in November now, girlies – R.I.P the summer that never was, it's time to wrap up warm, clutch take-away coffees like they're heaters and put on hiking gear to literally go anywhere. Also getting seasonal is Vans who have partnered with outdoor fashion brand Napapijri on a limited-edition collection of footwear and apparel designed to keep you toasty. With their Italian Alpine heritage, Finnish name, and Norwegian flag logo, Napapijri knows a thing or two about chilly weather and has been peddling Arctic expedition chic since the 80s. Taking classic Vans shoe styles from their MTE range and making them over in new durable materials and fresh colourways lifted from the tundra – think forest fog and icy blue – the collection also features a backpack, a beanie, and sherpa-fleece bucket hat. Its statement piece, however, has to be the fleece-lined two-tone anorak jacket made from recycled nylon and embellished with the skate brand's iconic checkerboard print. Dropping today, you can get all your winter warmers in Vans stories or at Vans.eu. TG
J.Lo has rerecorded a classic for Coach's christmas ad
Move over John Lewis, Coach's Christmas ad is here and features none other than the triple-threat Jennifer Lopez. With a rerecording of her 2002 Christmas bop "All I Have" playing in the background, the Coach TV film plays on old festive movies and 00s music chart shows. We start with scenes of a heartbroken J.Lo carrying her signature Coach monogram bags and armfuls of teddies down New York's icy streets from the song's original music video, before cutting to a 2021 J.Lo, strutting down the sidewalk with an updated set of handhelds from the brand and her high ponytail happily swinging behind. It's part of their cute "Give A Little Love" campaign, which also includes photographs of Michael B. Jordan and J.Lo frolicking in the snow in their cosy Coach looks. Other members of the Coach family brought along their loved ones too for a sweet celebratory photoshoot, like Paloma Elsesser and her grandmother and Richie Shazam and her partner Ben, to Barbie Ferreira and her sphynx cat! Showcasing the house's quilted Studio bag with metallic leather, the campaign celebrates the festive spirit of love and affection. Feliz Navidad in November, we guess! TG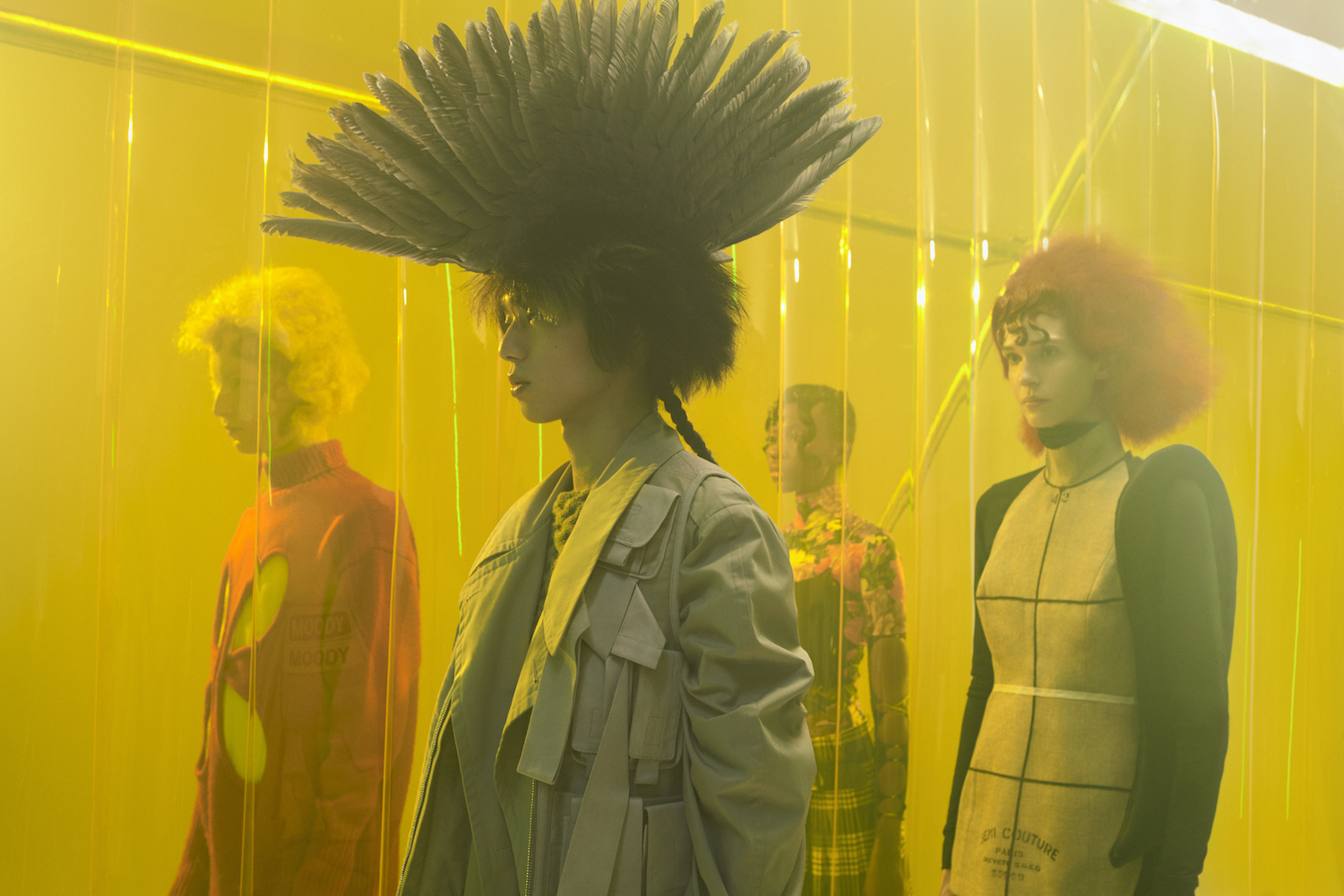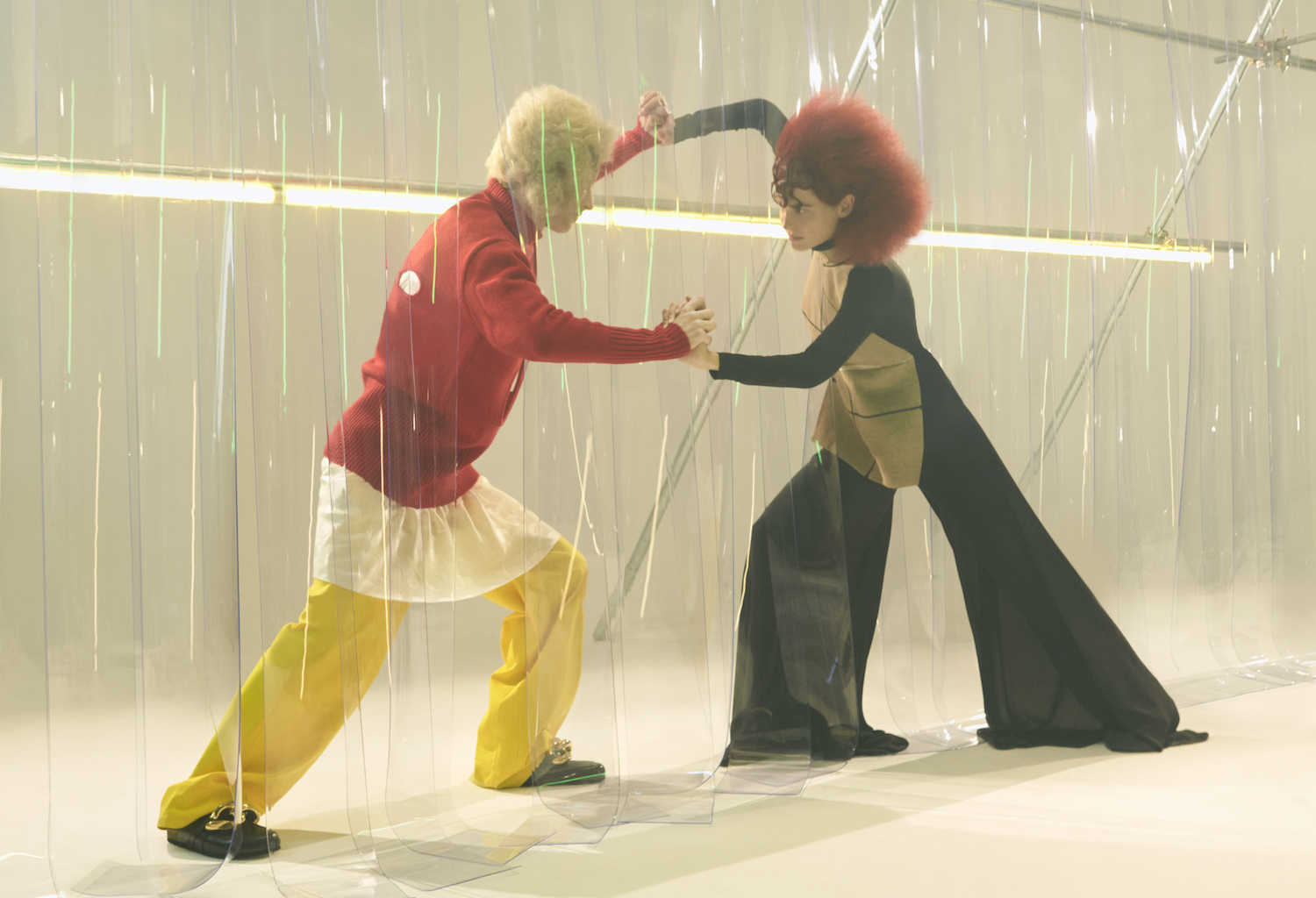 'In with the old, in with the new!', say Machine-B
Yes, we know you already know — resale is all the rage; secondhand is the new new. Still, while that may be the case, the two are still sold via their distinct channels and contexts. Through a new partnership, that's exactly what London-based luxury fashion visionary retailer Machine-A and Paris-based luxury vintage stalwarts Byronesque have set out to change. Introducing 'Machine-B', a new venture that will see sought-after vintage pieces from five of the buzziest designers on the resale market curated alongside the Soho store's current season buy. That's right, you'll now be able to cop grails from ​​Rick Owens, Maison Martin Margiela, Raf Simons, As Four and Gareth Pugh's most celebrated eras while stocking up on the cutting-edge new names that Machine-A's so known for. Radical as the move may seem, at heart, it all comes down to a mutual "[appreciation for] creative integrity," says Byronesque CEO Gill Linton. "The approach that Stavros takes in the contemporary buy is so similar to the way we sell contemporary vintage that it made complete sense that we do this together." It's also a noble attempt to encourage shoppers to think past the narrow confines of seasonality that fashion has traditionally relied on. As Michèle Lamy of Rick Owens says, fashion is "one continuous story. Like an architect who makes their mark and it's lasting. No one would question or look back and judge their work within an ephemeral system like fashion. We talk about seasons and it's silly." Your queen has spoken!! Now go get shopping xoxo MS
Diesel are reincarnating your old denims
Speaking of resale, have a bunch of old Diesel jeans that just don't fit anymore? As part of their Secondhand project, the brand has been buying back their old pieces at select stores around Italy since the summer and giving them a new life. In a 70s-style, somewhat homoerotic advert featuring former Italian footballer Alessandro Orlando, the brand promise to turn "your old into gold" and have collected over 900 pairs of jeans, cleaning, repairing and reconditioning them before giving each garment a new red logo stamp on the back. The idea is to get the Diesel community to join the resale revolution and move forward in their responsible living journey by making secondhand clothing as good as if they were bought new. The buyback programme will remain active but if you would like to purchase some of the rebirthed denim offerings, they will be sold in select stores in Italy as well as online across Europe at diesel.com. TG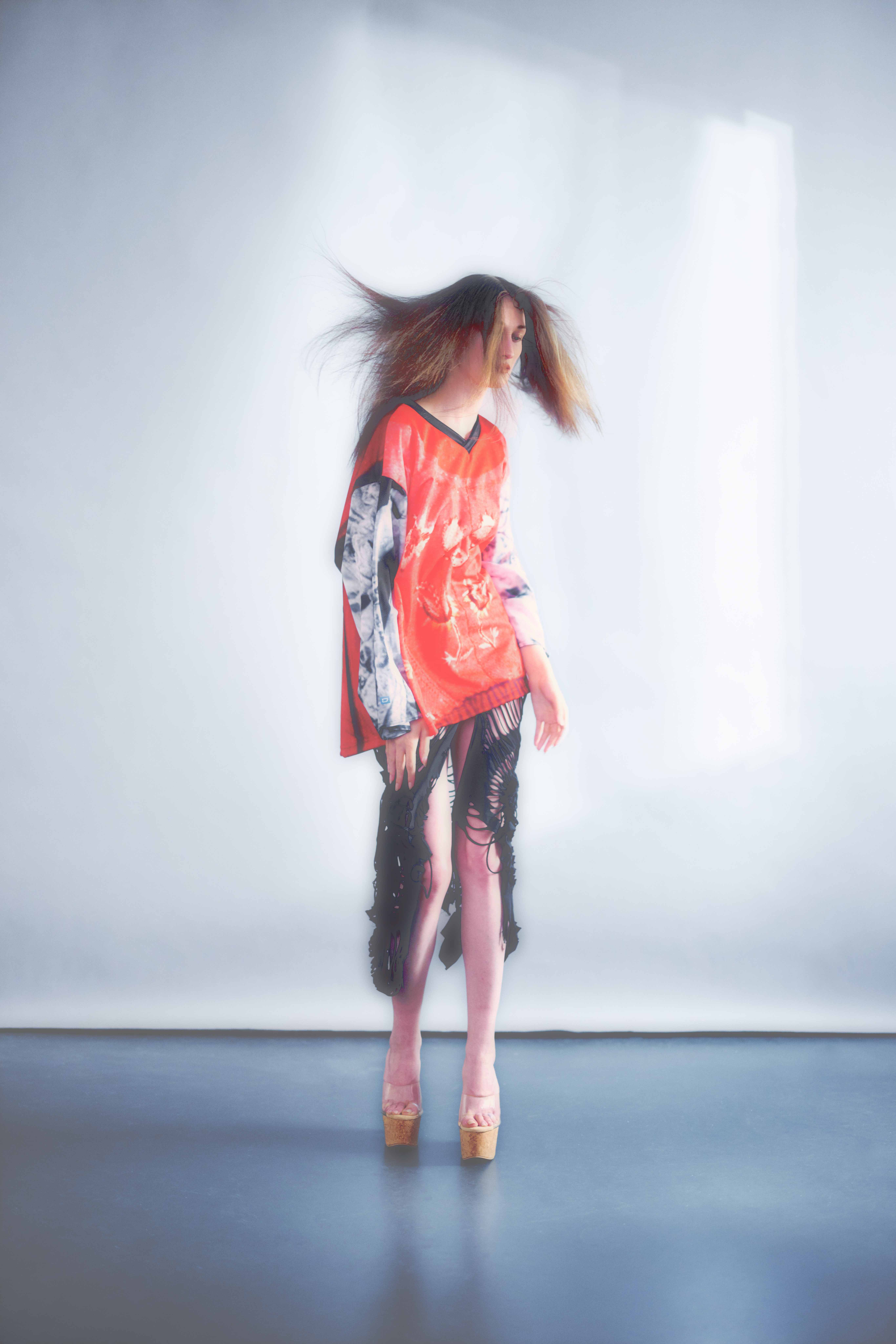 Meet the Berlin-based designer harmonising opposites
Berlin's reputation as a bona fide fashion capital has steadily grown over the years, helped along by the irrefutable success of brands like GmbH and Ottolinger. Now, though, there's another name in the German capital to keep on your radar: Danish-born designer Sia Arnika. Working within the conceptual framework of what she describes as "experimental normality", her work oscillates between poles of minimalism and maximalism, and "the notion of being anonymous, while broadcasting loudly and everywhere", with a sustainable making ethos firmly at its core. Sounds fab, right? Fresh off the launch of her AW21 collection with SSENSE, here she is to introduce her latest body of work for SS22, Homecoming. MS
Hi Sia! Tell us a bit about yourself, and what draws you to fashion as an expressive means.
Hi! I grew up on a small island in the north of Denmark, surrounded by beautiful nature and tanning salons. Feeling somewhat isolated, I had intense feelings of longing and wanting to escape. My obsession with the unknown turned into an investigation of everything around me, constantly dissecting all, trying to understand the complexities of things. This kind of practice followed me and informed the way I work; how I choose fabrics, develop shapes and experiment with volumes.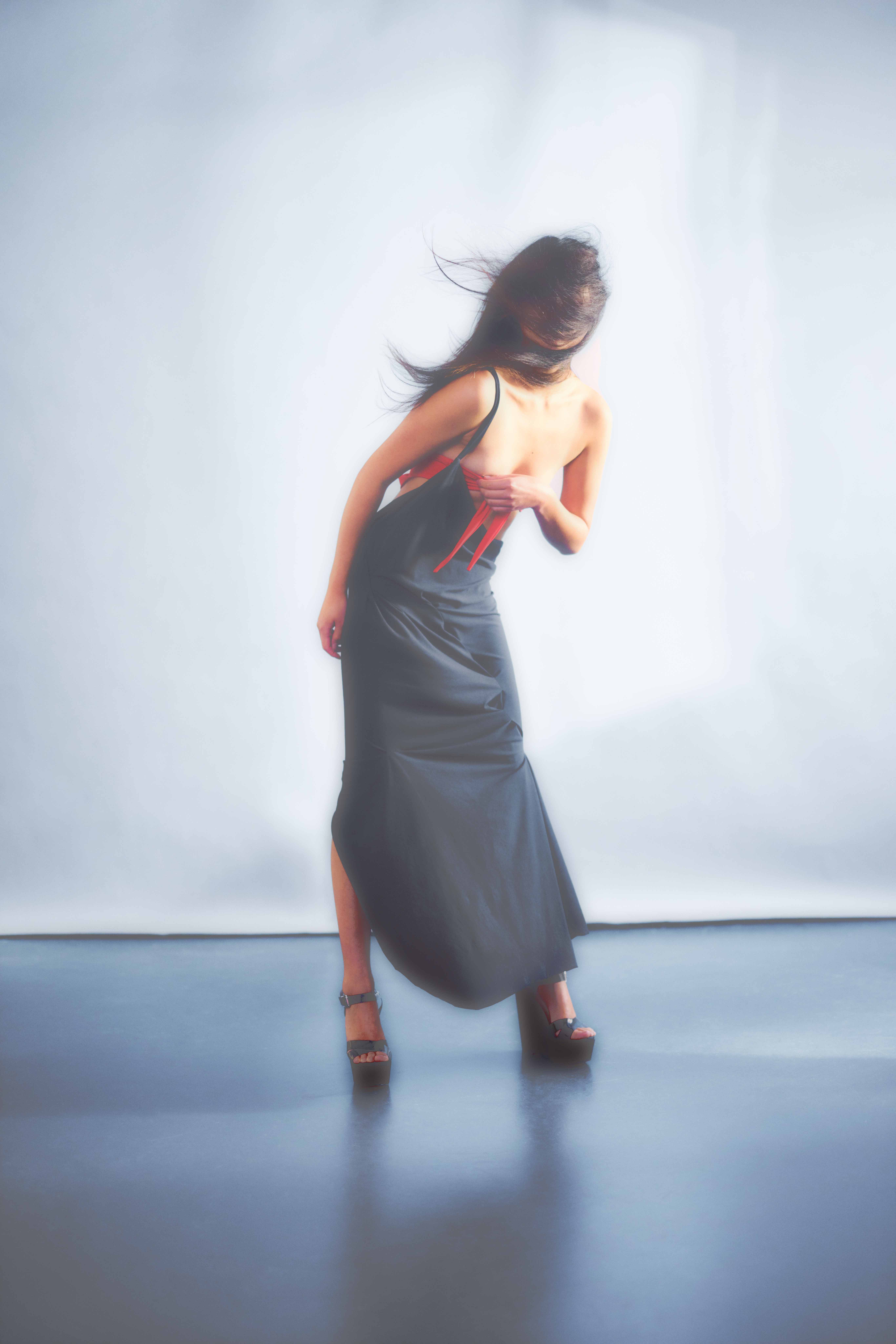 How would you introduce the collection? What was its main conceptual starting point?
I tend to visualise a filmic character and her surroundings when building my collections. This is a tale of a woman with a lot of secrets and her homecoming from a long journey.
The penetrating wind carries whispers through the air. Fishermen talk of it as a sensual poetic horror.
Cars come driving down the dirt roads entering the town. There is a sense of excitement and reservation. Did she find what she was looking for on her journey. What stories does she have to tell?
We sit around the dinner table. She stands up and listens to the familiar sounds and starts to cry. I guess this is what it feels like to be back home
Are there are any particular pieces or techniques that you'd like to highlight?
I've been developing a signature hand-cut jersey lace technique. It reminds me of a web being draped around the body, ornamenting it. The delicateness of the web translates as both daring and sensual. I find it fascinating to alter a fabric, making it into something completely else.
That same notion is also translated to my printed pieces. The base is all high-tech performance materials but they're then treated with prints of archive fabrics, playing with that same transformative idea that things aren't necessarily what you may think they are.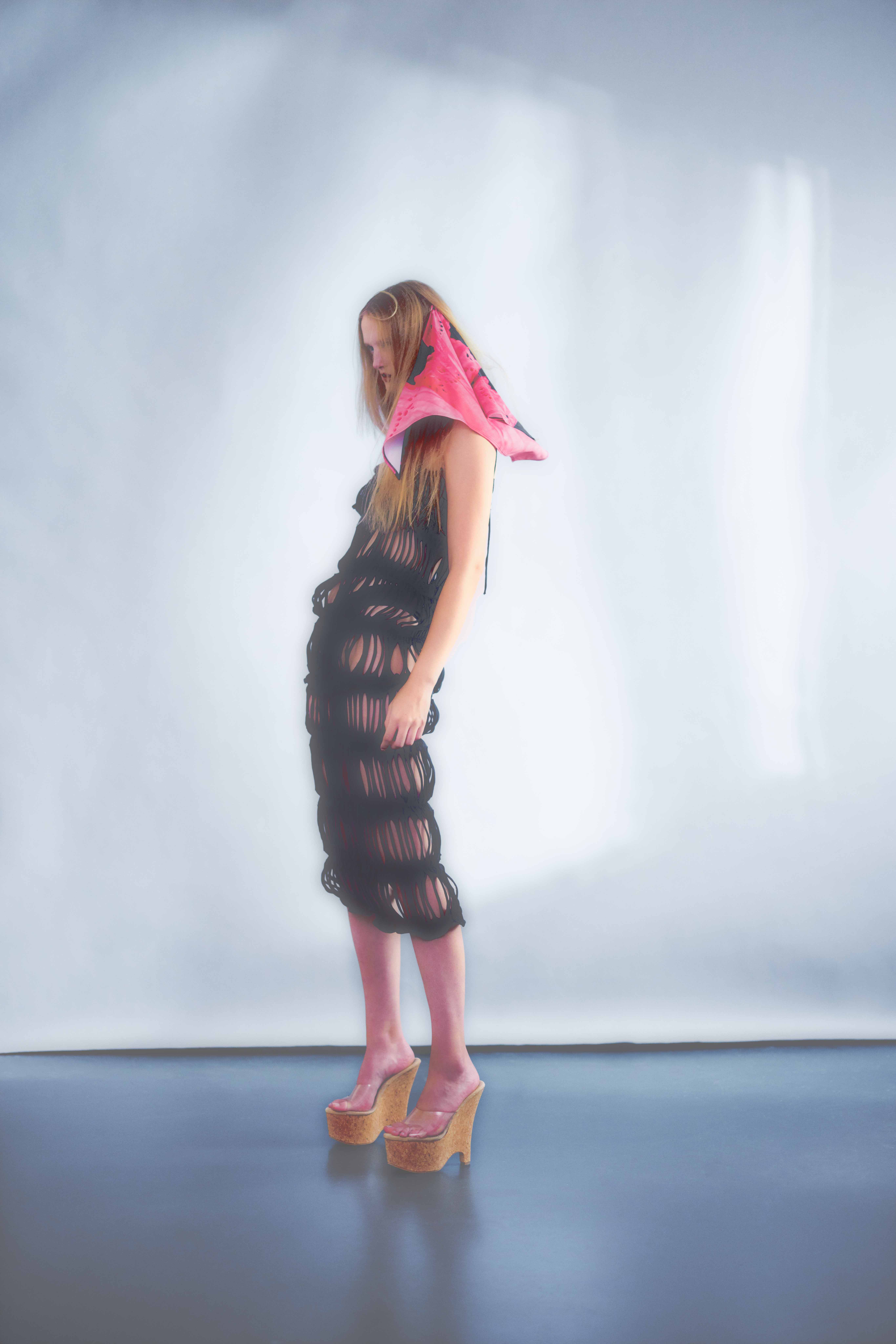 What do you hope audiences are able to take away from the collection/the visual world you've built around it?
A sense of mystery and curiosity. A longing to unpack the hidden tales of the returning woman, and to ask: what will happen to her next?