Jerry Lorenzo, Raul Lopez & Angelo Baque on making it as self-taught designers
The three friends sat down to chat and offer some guidance for those starting out in the fashion industry.
|
17 January 2022, 12:21pm
As curator of this year's edition of INNERSECT, east Asia's leading street culture event, Jerry Lorenzo had one theme and one theme only in mind. Balance. It's a topic chosen by the Fear of God founder for its personal importance to his life and career and over the three-day-long festival, taking place over 15-17 January in Shanghai, it will be explored through a series of events and immersive installations. Jerry is also inviting close friends and family to take part and reflect on the theme, including Raul Lopez, who co-founded Hood by Air with Shayne Oliver in 2006 before founding his label LUAR in 2011, and Angelo Baque, who after years as brand director of Supreme is defining the possibilities of meaningful streetwear with Awake NY.
Although their creative output is different, the three designers are old friends, united by their distinct visions and unconventional pathways. Each of them made their way without any formal training, often having to overcome obstacles in an industry that at times felt indifferent, even hostile, towards young men from minority backgrounds trying to forge their own path. Now firmly established as some of the most influential and celebrated figures in their field, they are looking back and thinking about how they might be able to make a difference for those coming after them.
The four of us sat down for a conversation intended both as a moment of reflection for the three designers, and as guidance for those starting out. We discuss the importance of balanced living, collective legacy, paving the way for others and the late Virgil Abloh, who passed away in the days following our conversation.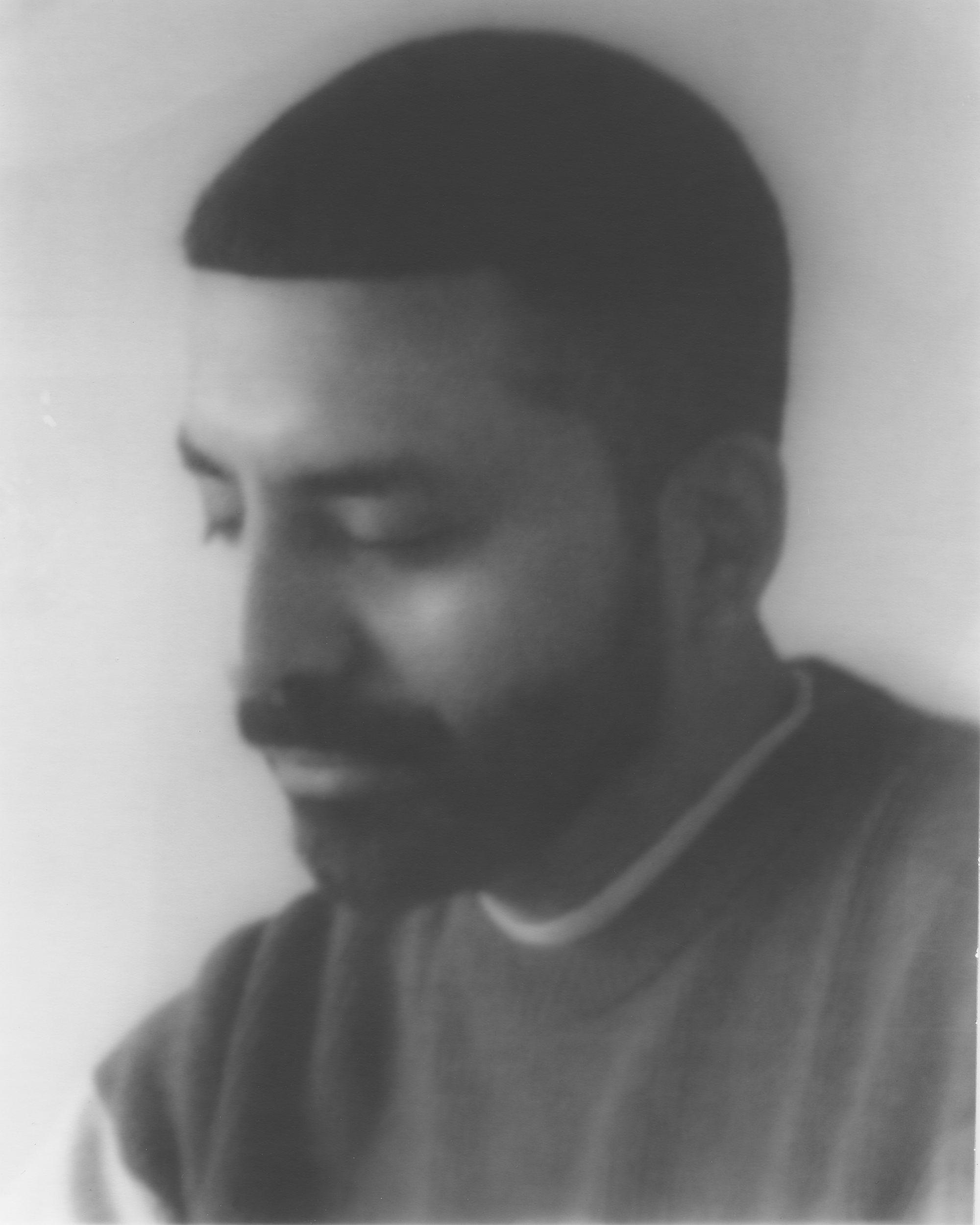 Eliot Haworth: Jerry, can you kick off by talking about balance and why it's important to you?
Jerry Lorenzo: I've always tried to keep my work and my personal life both integrated and balanced. I need to be genuinely myself in my work, without turning anything off or hiding any part of myself, and I need my work to function in a way that is healthy and complements my personal life. I'm always looking for cohesion rather than having to separate the two. It's definitely a goal.
Raul Lopez: You pretty much summed up where I'm at right now. Before, I was driving myself crazy with being a designer and then being Raul. It was like two separate lives and it's one of the reasons why I needed to take some time off for myself. I needed to find that balance. At the end of the day, if you burn yourself out by going non-stop and not really taking time for yourself, your creativity just fades away. Once I took a step back, that was like ten steps forward for me, that was a blessing. I started taking care of myself, which I wasn't doing. I realised that I never really gave myself the respect that I deserved.
Angelo Baque: It's interesting, listening to Jerry and Raul, I think of duality of character. There's the Angelo Baque who lives in New York, the guy who does Awake, et cetera. And then today I posted a photo of me and my grandmother, that's just regular Angelito. For me, appreciating and giving space to that part of myself is part of the process of maturation, as a man and as a creative. That's balance. Because, and maybe my two peers can identify with this, I'm constantly looking at the outside, validating myself by these small victories, whether that's a collaboration or a drop, or whatever. And to a certain extent that's fine but the truth is what matters most to me is hanging out with my grandmother, for me that's finding what's real.
Raul: I feel like we've all been through the ups and downs in the industry. And we have all been scrutinised and put under a microscope. It's really beautiful to see all these people you grew up with come through that. I'm a fan of Jerry, I'm a fan of Angelo. Not only because they're my friends, but the work is good and it shows.
Jerry: Raul, you might not know this but yours must have been, like, the second fashion show I'd ever been to. You were just doing you in the best way possible and without even knowing it you inspired me. Same with you Angelo.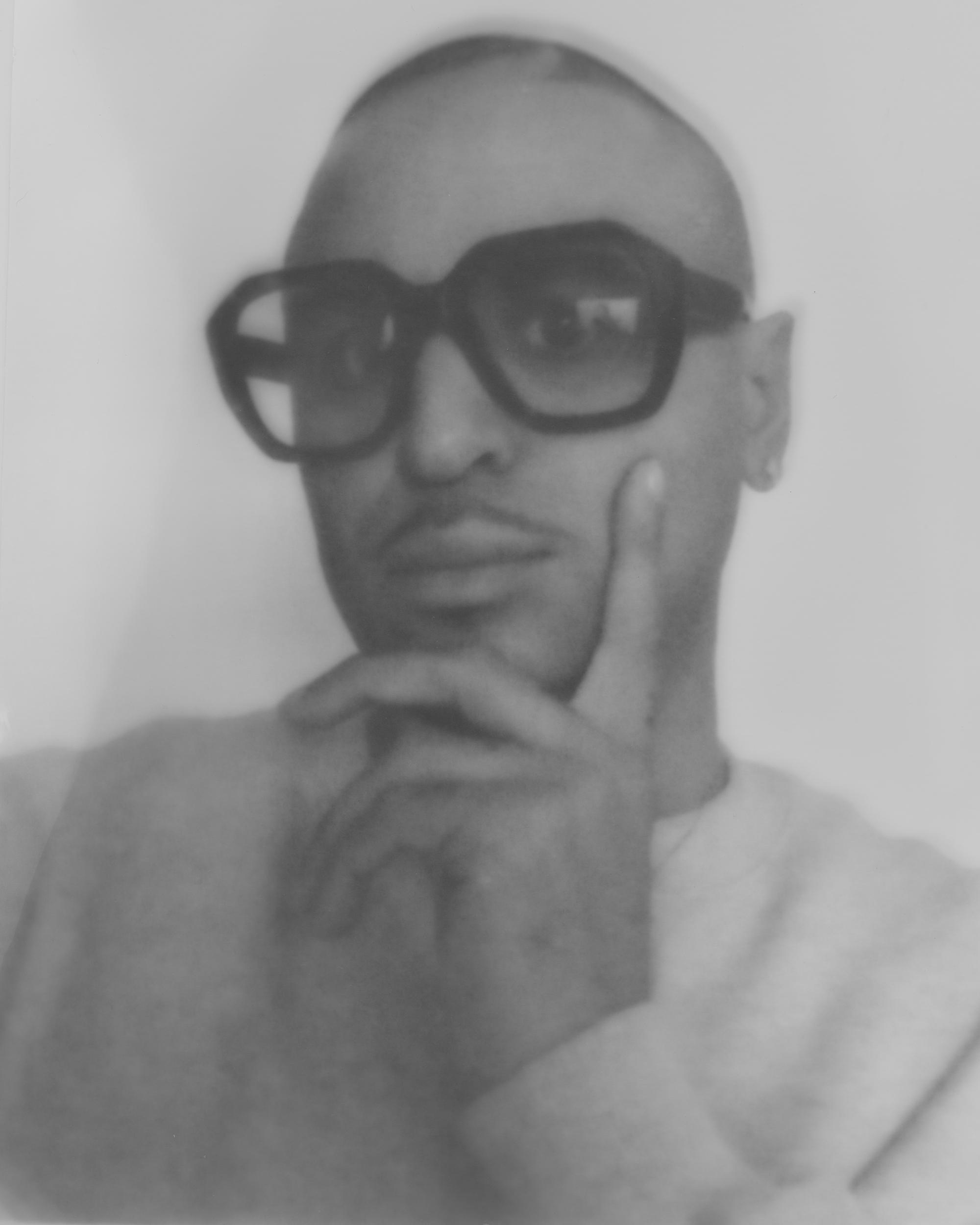 Eliot: It's really nice to hear that you've drawn inspiration from one another. As designers who have made your way without any formal education, has finding inspiration in your peers been important?
Raul: 100%. You need to find peers that nurture you and can mentor you. Even now I go to Angelo for advice all the time. And there are so many other people in the industry that I hit up. That's always my advice to people. Just ask. We are so conditioned to be afraid of asking.
Eliot: How are you all managing the transition from being outside an industry, to being situated within it and becoming figureheads in a position to help others?
Angelo: Truth is, every internship I had, in any corporate room I had access to, no one ever looked like me, ever. And if there ever was anybody that looked like me, the last thing they were trying to do was help me. Because they were operating from a place of fear and scarcity. Today it's quite the opposite. Whatever it is that you wanna know, my resources are your resources. The most valuable asset that I have is knowledge, because that's the only way we are going to grow and advance. At this point, one of the main objectives of being in the position I'm in is to let other people in and teach them to hold their space once they're inside. It's true what Raul said: closed mouths don't get fed. But it's also important to make sure there's a culture where people know that they can ask in the first place. Because I never felt that.
Jerry: I think we are finally in a position to be asked a question, right? And we are finally in a position to encourage people to ask. These are all new waters that none of us have swam in before.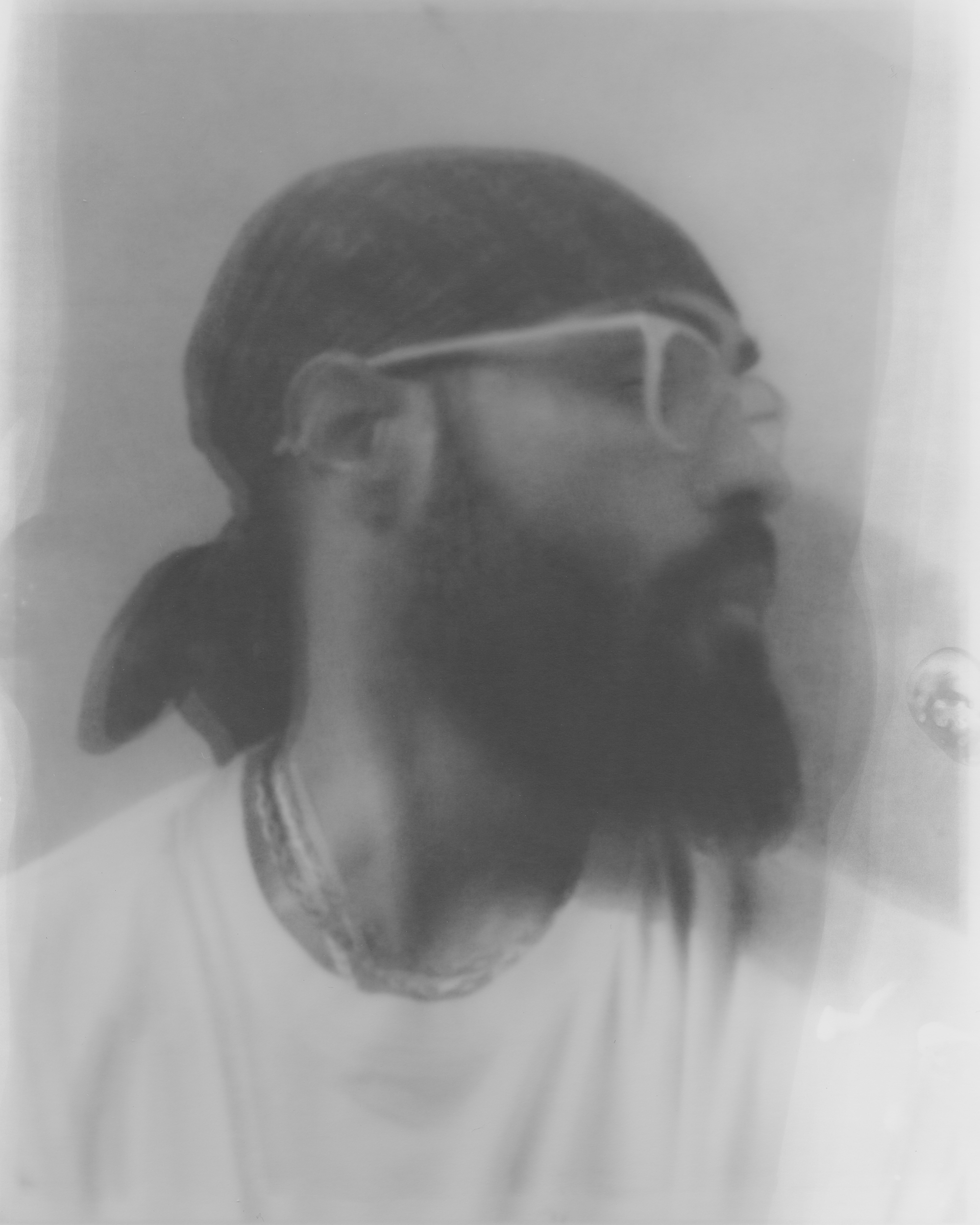 Eliot: What does that look like in practice, how do you try to make yourselves accessible?
Angelo: To give a simple example, taking two minutes out of my day to reply to a kid who reaches out in my DMs is not a big ask. I know what it's like to be on the other side. To not have anyone to ask questions to or just get dead silence back if I did find someone. It's important for me, too, because I don't know the impact I'm having on a kid and it's a big thing to actually see it. When I dropped my first Asics with the colours of the Ecuadorian flag, more than any success measured by sales, what mattered the most to me were the random Ecuadorian kids who messaged me and said: "Yo, thank you. Thank you, because now I'm seen. It makes it easier to talk to my parents, because I show them you. You're born in the US and a child of immigrant parents and you didn't become a doctor, or a lawyer, or a teacher. Now it makes it easier for me to have that conversation with my parents and they can believe that I can actually have a career out of being a creative."
Jerry: That's so important. My dad was always, "Get an education and get a salary job that's going to give you some benefits." Doing anything creative is seen as risky. I wouldn't say that it's totally looked down upon, but that's definitely not encouraged. And so being of colour and being in this creative field, it's a different type of responsibility. It's super deep. You realise that you are actively changing the understanding of what is possible. Because we all come from families that don't encourage this line of work.
Raul: Jerry, I feel it's important to also say that you guys have both hustled. I couldn't go to fashion school. I didn't have the luxury of being able to get that kind of education, so I had to do it myself. I wouldn't be the same without that.
Jerry: You're trying to say: don't think that being given the knowledge is going to take the place of the hustle that is also necessary.
Raul: Right, you need the hustle. Just because you have the knowledge, the access, it doesn't mean you're gonna know what to do with it.
Jerry: I think, as a father, that's something I also struggle with. Although I'm exposing my son to a life I was never exposed to as a child, the biggest thing I want to give him is the work ethic, the discipline. The education can inform you, but what really sustains you is the hustle.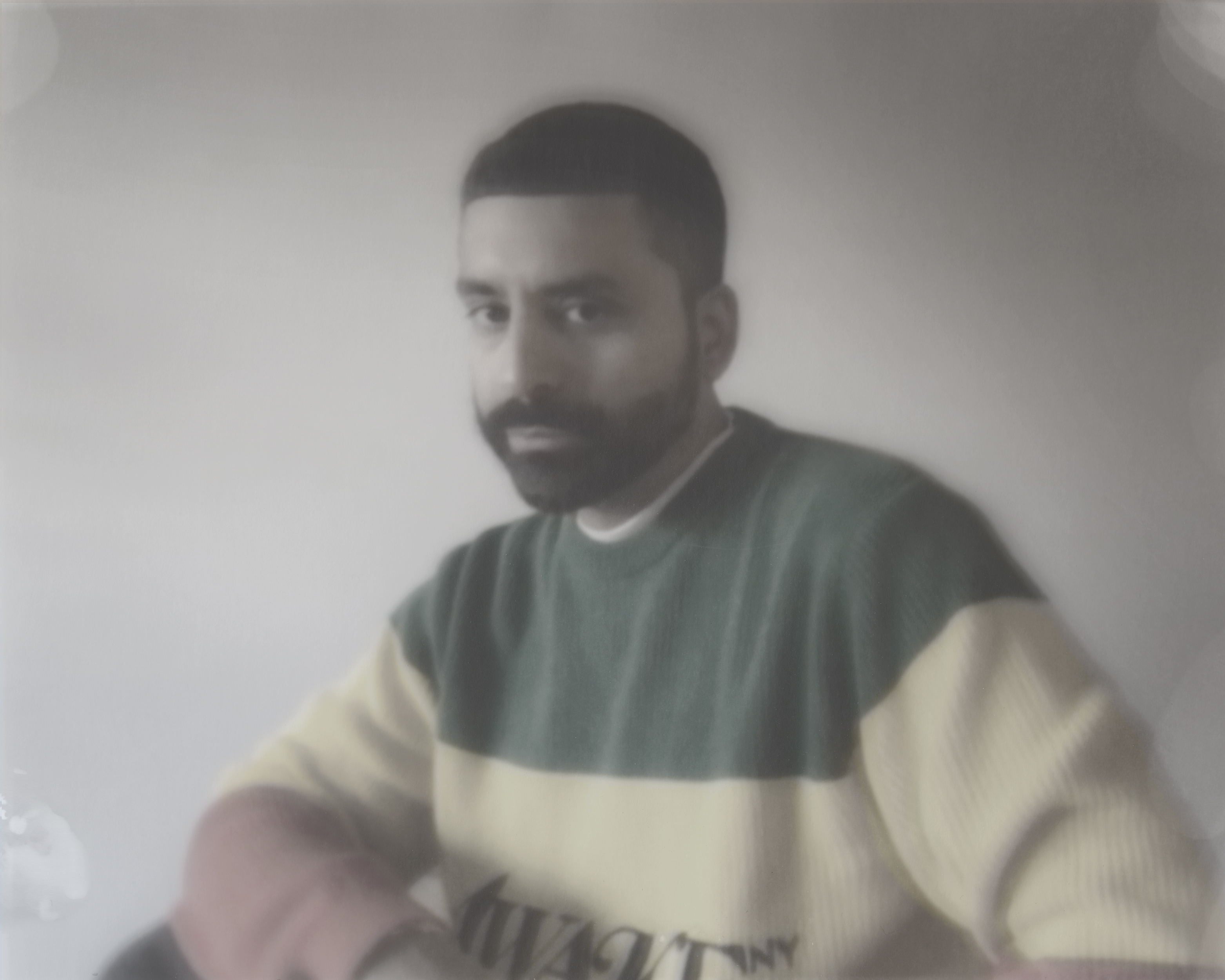 Eliot: Your three brands occupy quite different parts of the industry. Aside from the work ethic, is there something that unites what you do and that has been uniformly important to your individual successes?
Angelo: The common thread between all of us is actually our individuality. It's precisely because we're not the same. I think if you look at the three of us, the one thing that is consistent is that we each have a strong belief in our own ethos and vision, our own world and we've stuck to it through and through.
Jerry: Ultimately the thing with the most longevity is individuality. We've all been there, hustling for validity and acceptance from others, not knowing that it was never necessary in order to become who we needed to become. And that's really the answer that I'm trying to give to people coming after me who are asking the question: "How do I get in?" There's no way to get in. You are already in. There's no need to chase circles or fashion cliques. Chase yourself and the answer is right there. You just got to build it. It's like Virgil going to Louis Vuitton. He did it his own way and he's shown that people of colour and our point of view are valid. That they can lead a big fashion house. He pushed the conversation forward to the extent that there can be multiplicity. I can feel valid saying I'm happy doing my own thing with Fear of God in LA. That's a new thing for our culture. It's a new thing for us to be able to say: "You know what? I'm cool, I don't want that creative director job. I'm cool building my own house. My own dream."
Angelo: I just think of legacy. We weren't having these conversations five years ago. Being able to start Awake and bring intention and consciousness, to help bring my friends up. Just changing the way we think and operate as creatives and as a collective, for me that's the norm now. What's the norm going to be 15 years from now? There's going to be multiple Virgils, multiple Jerrys, multiple Angelos and Rauls. That's the whole point of the work that we're doing. I'd be lying to you if I said that I didn't want 200 million dollars, that would be great. But what's really going to make me happy, and it goes back to the idea of balance, is helping others and bringing change.
Jerry: It ain't the 200 million. You know what I'm saying? With being of colour and being part of the overlooked and the unseen, comes the luxury of responsibility. For so long we've been in a culture that we have so much influence over but so little ownership of. Now we are transitioning into ownership and really being able to participate in the influence of our ideas, and there's a responsibility that comes with that. We are all here at the forefront, the three of us and everyone else that's part of this community. We all know that we are just knocking down doors and breaking barriers for those who come behind us. We know that this isn't about us, it's about the next generation. And in reality, that's a luxury.
Created in collaboration with 1 Granary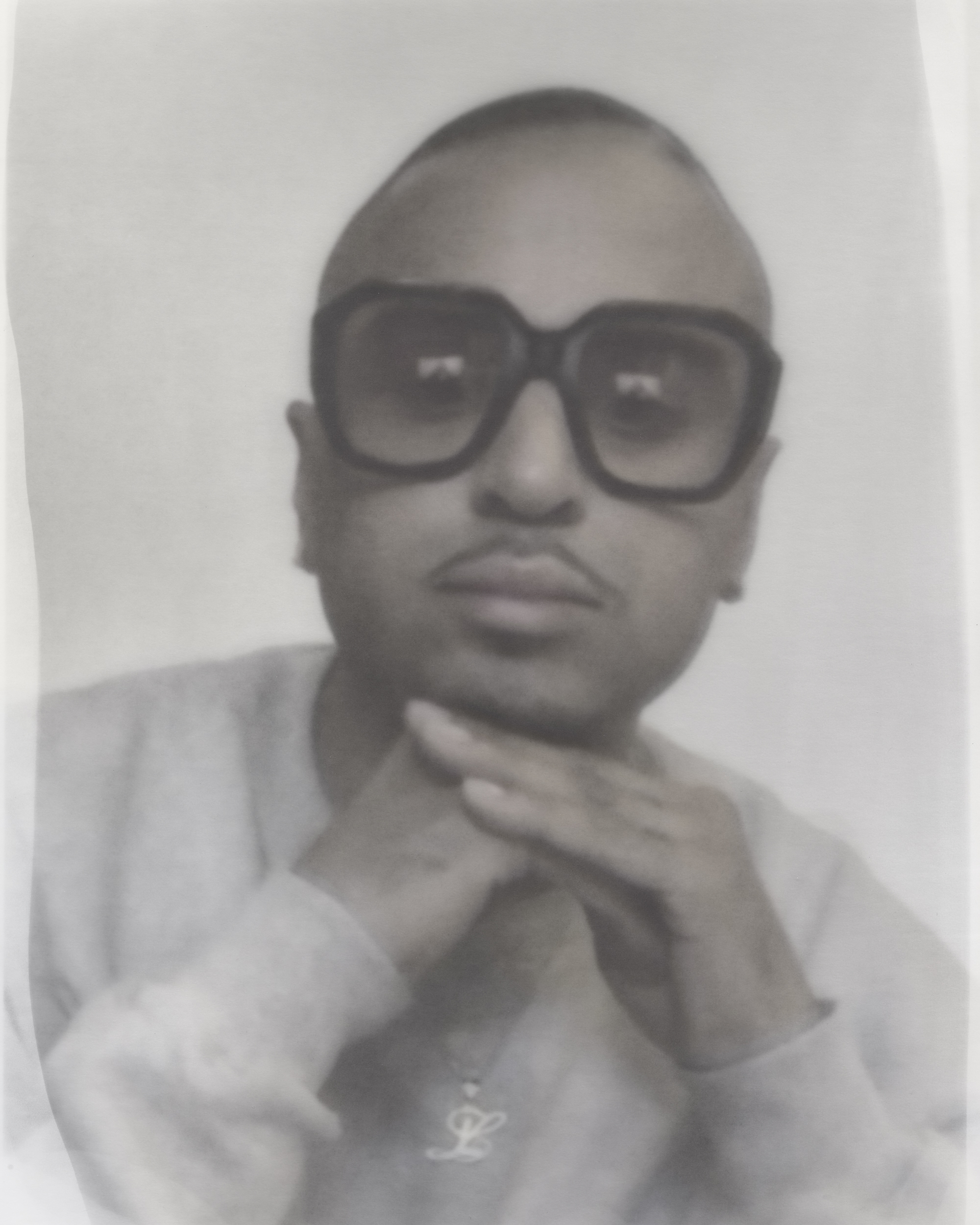 Credits
---
Photography Baud Postma