Images courtesy of Alexander McQueen
Alexander McQueen transforms bleakness into beauty for its SS22 menswear
Sarah Burton drew inspiration from Romantic poet and painter William Blake to create a collection rich in exquisite tailoring and couture-level craft.
Images courtesy of Alexander McQueen
We could all do with a little poetry in our lives at the moment, couldn't we? Well, for their SS22 menswear collection, Sarah Burton and the team over at Alexander McQueen are bringing you just that — quite literally. Inspired by the English poet, painter and printmaker William Blake, the British house yesterday revealed a concise collection of exacting tailored silhouettes elevated with swirling flourishes, embroideries and prints.
Zippers spiral up the sleeves of slim-cut peak-lapelled black wool jackets and down the slanted side seams of matching trousers, nodding to the zip motifs of Lee McQueen's SS97 collection, La Poupée; slick coats and waistcoats explode as giant ruffles of cotton silk at the breast and sleeve. Elsewhere, the romantic spirit of Blake's work translates a little more literally -- the shadowy embroideries that decorate a virginal white jersey vest being a case in point.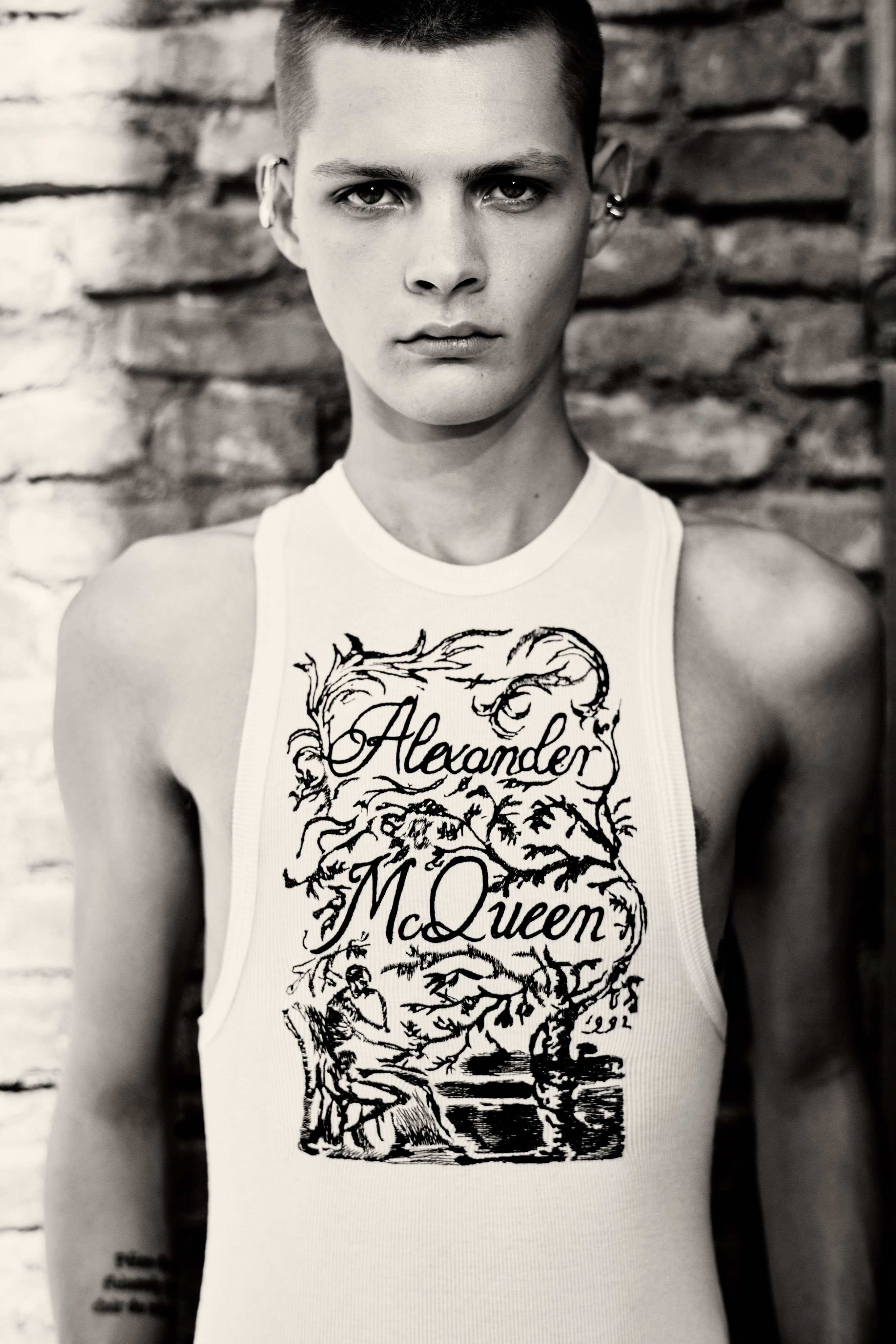 It's but one of a number of examples of the couture-level craftsmanship and attention to detail that defines Sarah Burton's McQueen, and, in particular, how painstaking techniques are used to elevate familiar — even quotidian —garments. Where that makes itself most proudly felt here, though, is in the looks bearing the Dante motif, a rendition of Blake's illustration of Canto 29 of Dante Alighieri's The Divine Comedy. The result of consultations with the original work at the Tate, here, it takes on new life in the form of shimmering jacquard details on a single-breasted coat, prints on bleached silks and wools, and even delicately embroidered on the bodice of a tank dress, which descends into a trailing skirt of gradient marine ruffles in chiffon, organza and tulle.
"Drawing on the concept of imagination as a pure form of escapism," the show notes read, the collection "centres around lightness, air and water — on beauty emerging from darkness." It's exactly this spirit that coloured much of Blake's most celebrated paintings and poems — a reminder of a fundamental human capacity for transfiguring the bleak into the beautiful. If there's anything we need right now, isn't it just that?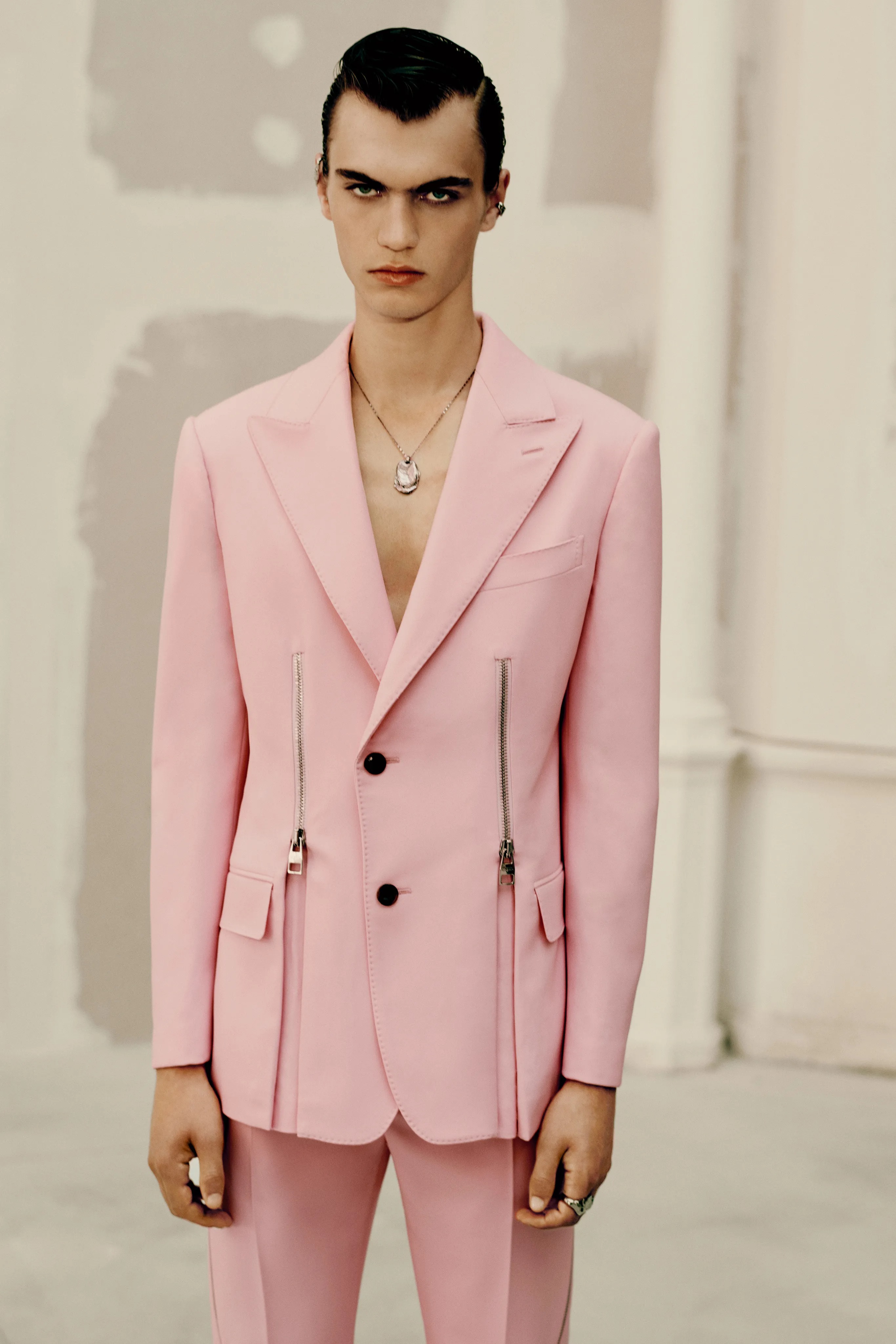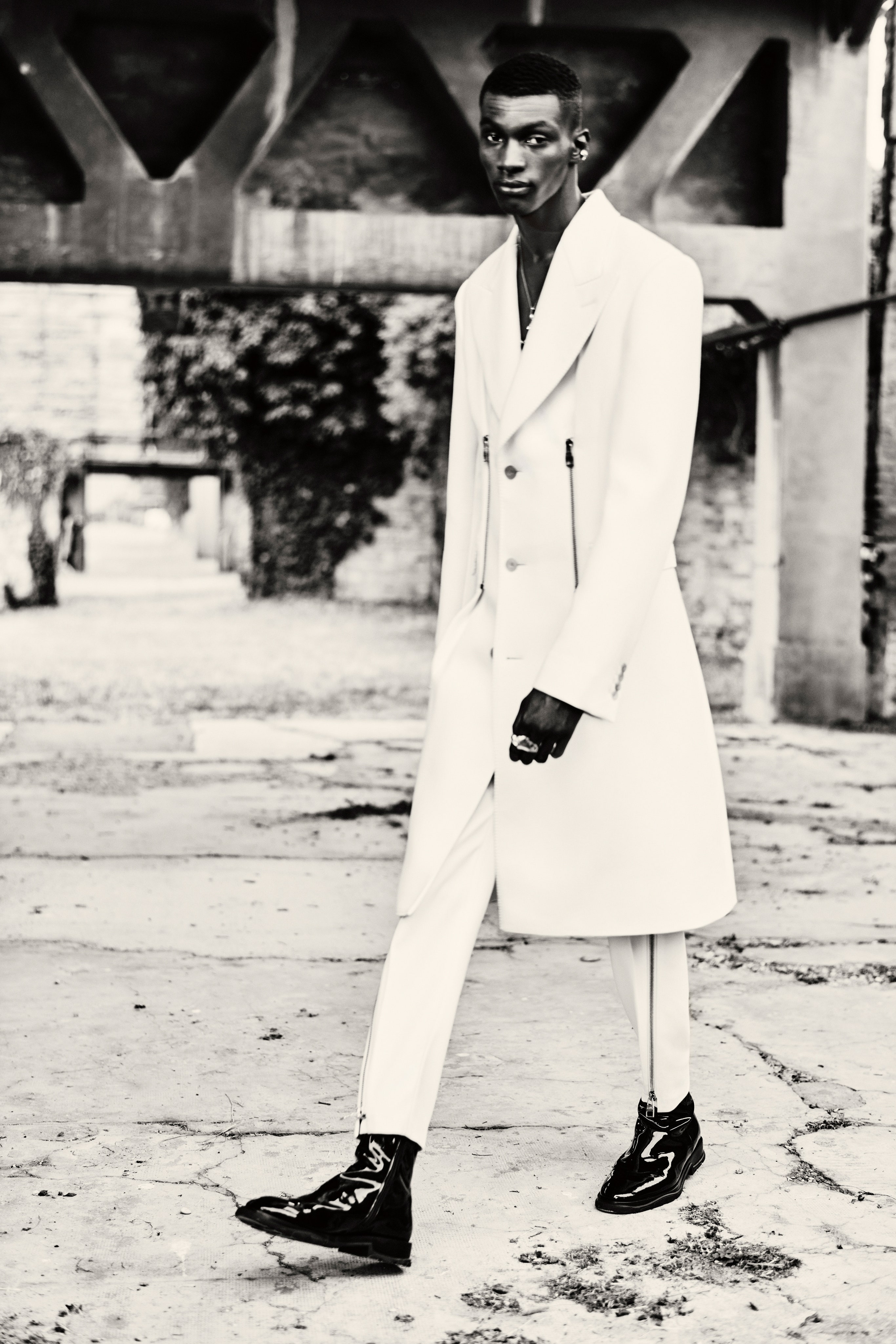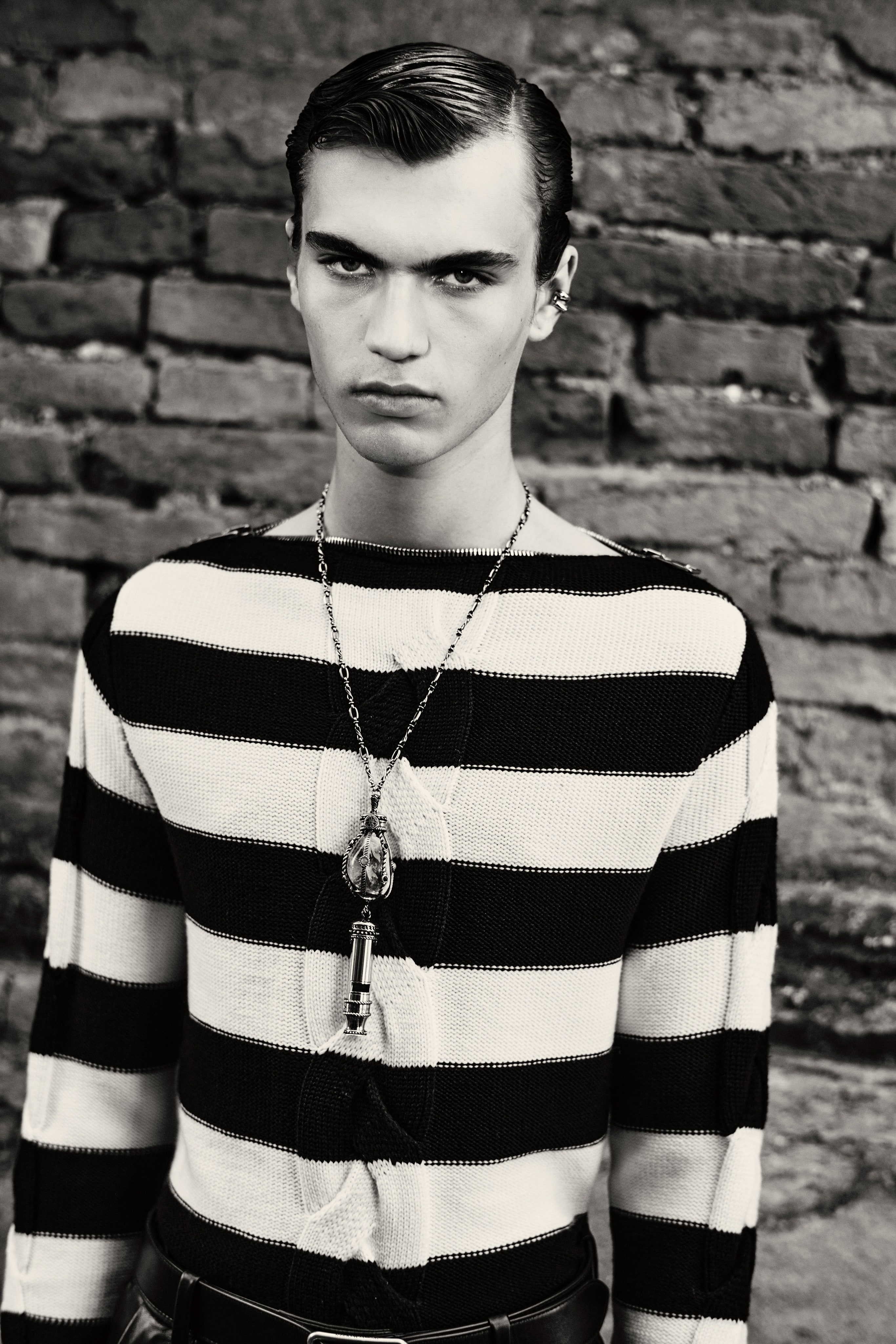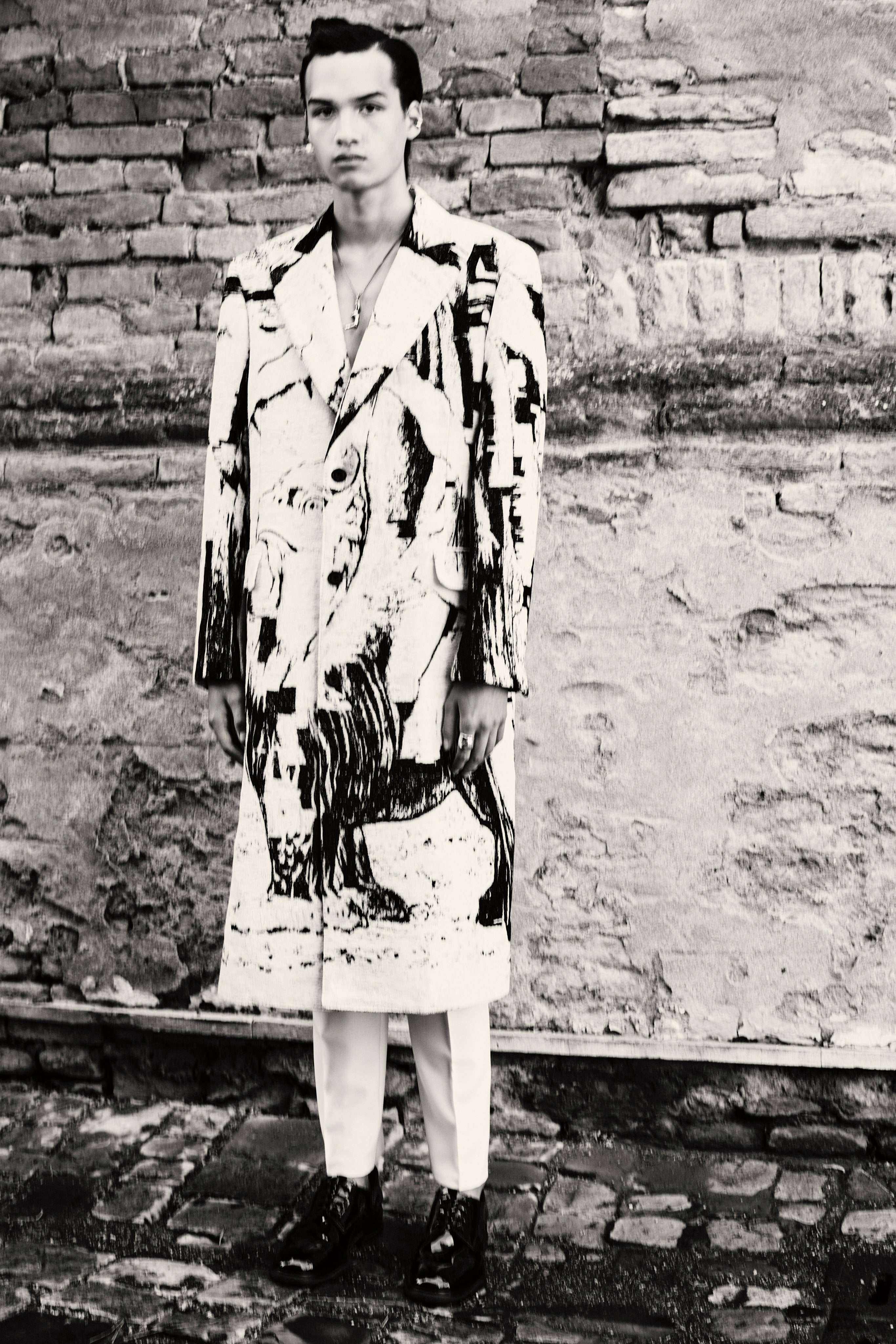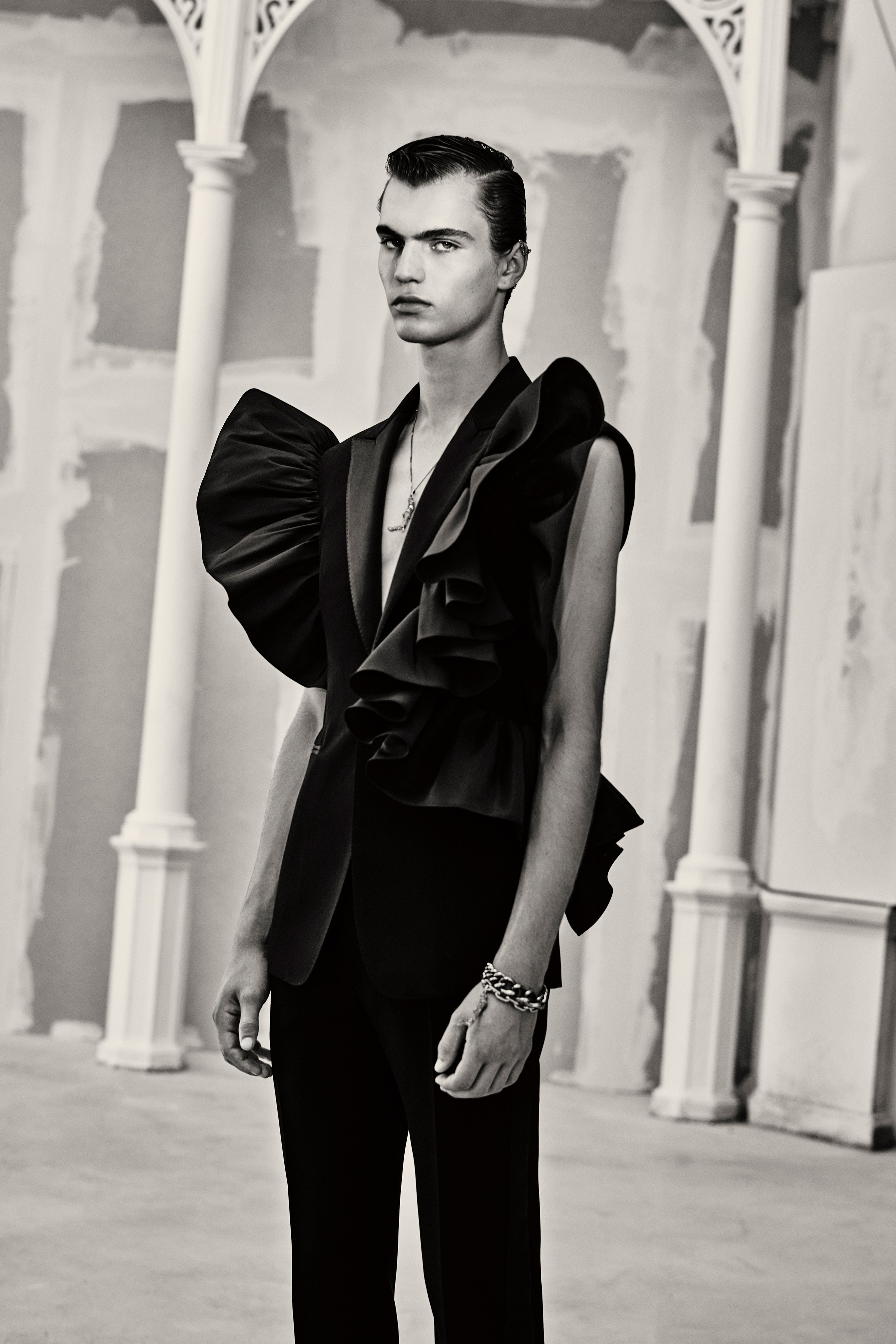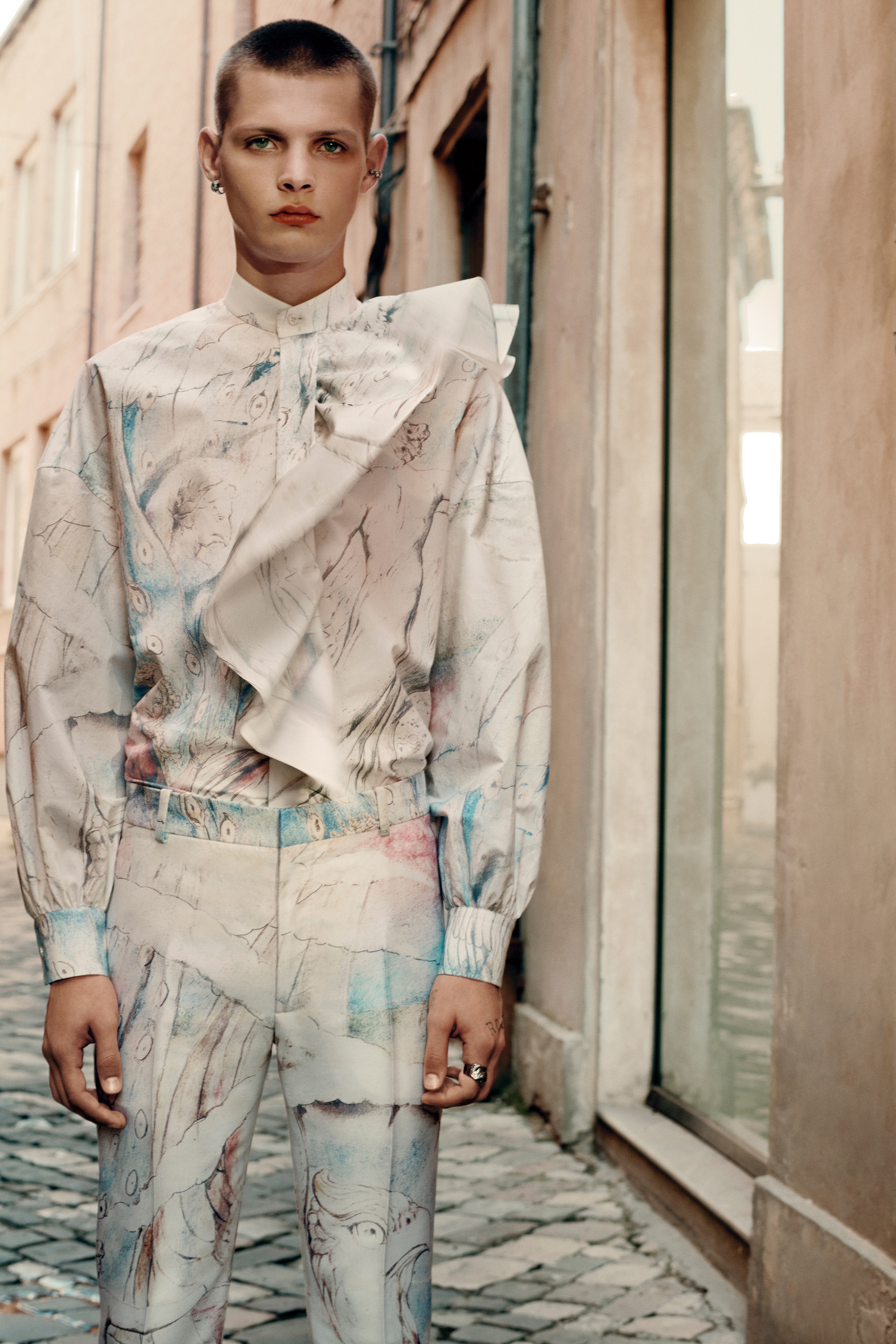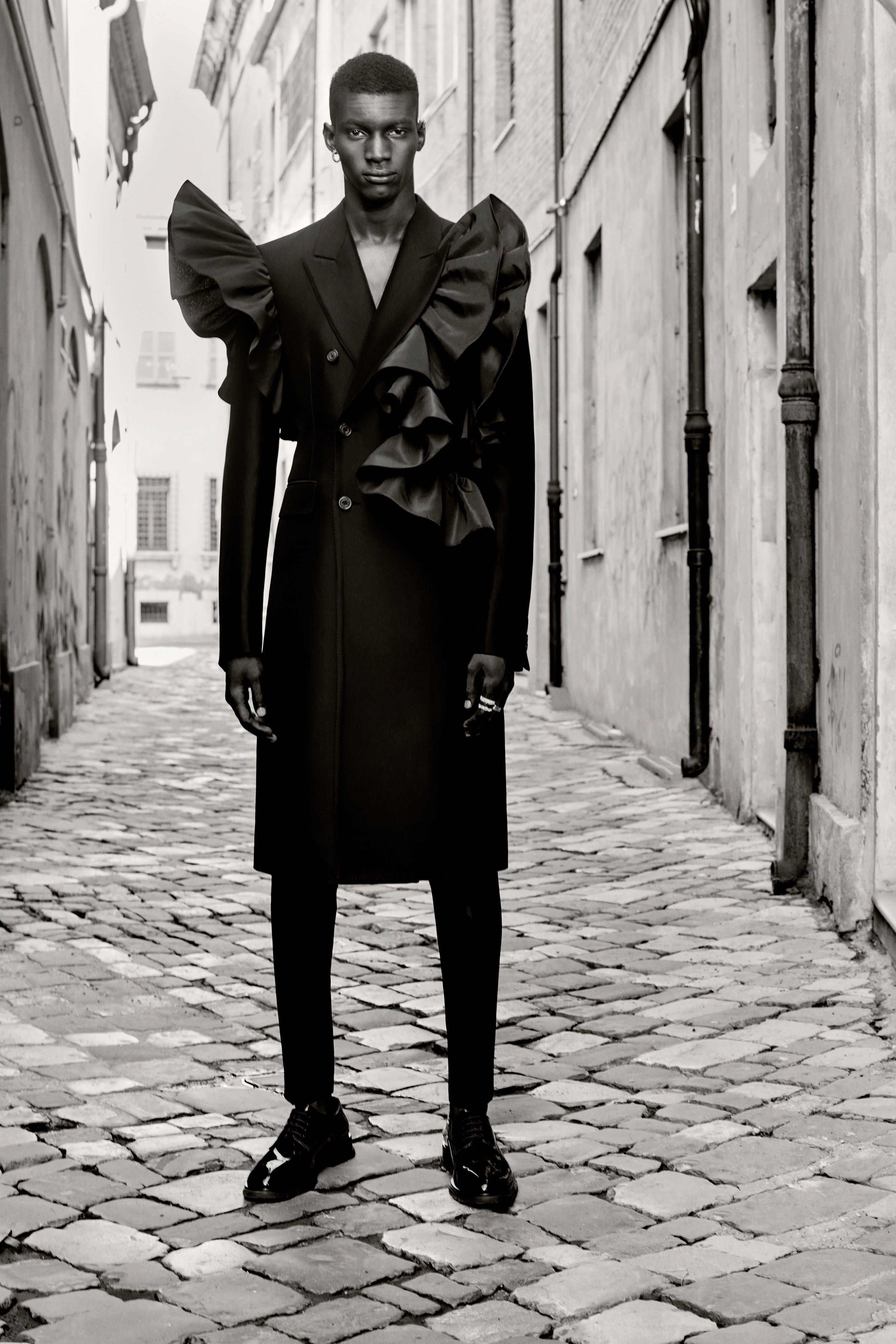 Follow i-D on Instagram and TikTok for more fashion reviews.