Imagery courtesy of Kulfi Beauty
90s Bollywood-inspired Kulfi Beauty is here to celebrate South Asian skin
The vegan brand reimagines cultural staples to carve out a shade-inclusive essential space for the diaspora.
Imagery courtesy of Kulfi Beauty
Kulfi, a colourful and decadent frozen dessert, is a traditional ice cream originating in ancient India. It's also the inspiration behind Kulfi Beauty, an independent brand creating vegan, cruelty-free makeup and a space that brings joy to the South Asian beauty experience.
Despite a huge range of diversity in South Asia, in terms of skin tone and ethnicity — India alone is home to over 2,000 different ethnic groups — there has been a lack of South Asian-centred beauty brands (particularly from the West) attempting to honour that diversity with products and representation for a variety of skin tones.
This is what inspired Kulfi Beauty's CEO and founder, Priyanka Ganjoo to fill the gap. With her company, formed mid-pandemic last year, she aims not only to provide products, but to redefine beauty for South Asian consumers. "We are a group of South Asians empowering our community through representation," the company's website explains. "That's why we created, Kulfi, a celebration of culture and beauty."
"Nobody's really studied and designed for our skin tones and undertones," says Priyanka. "It makes it so hard for us to find shades and makes it even harder for us to participate in beauty."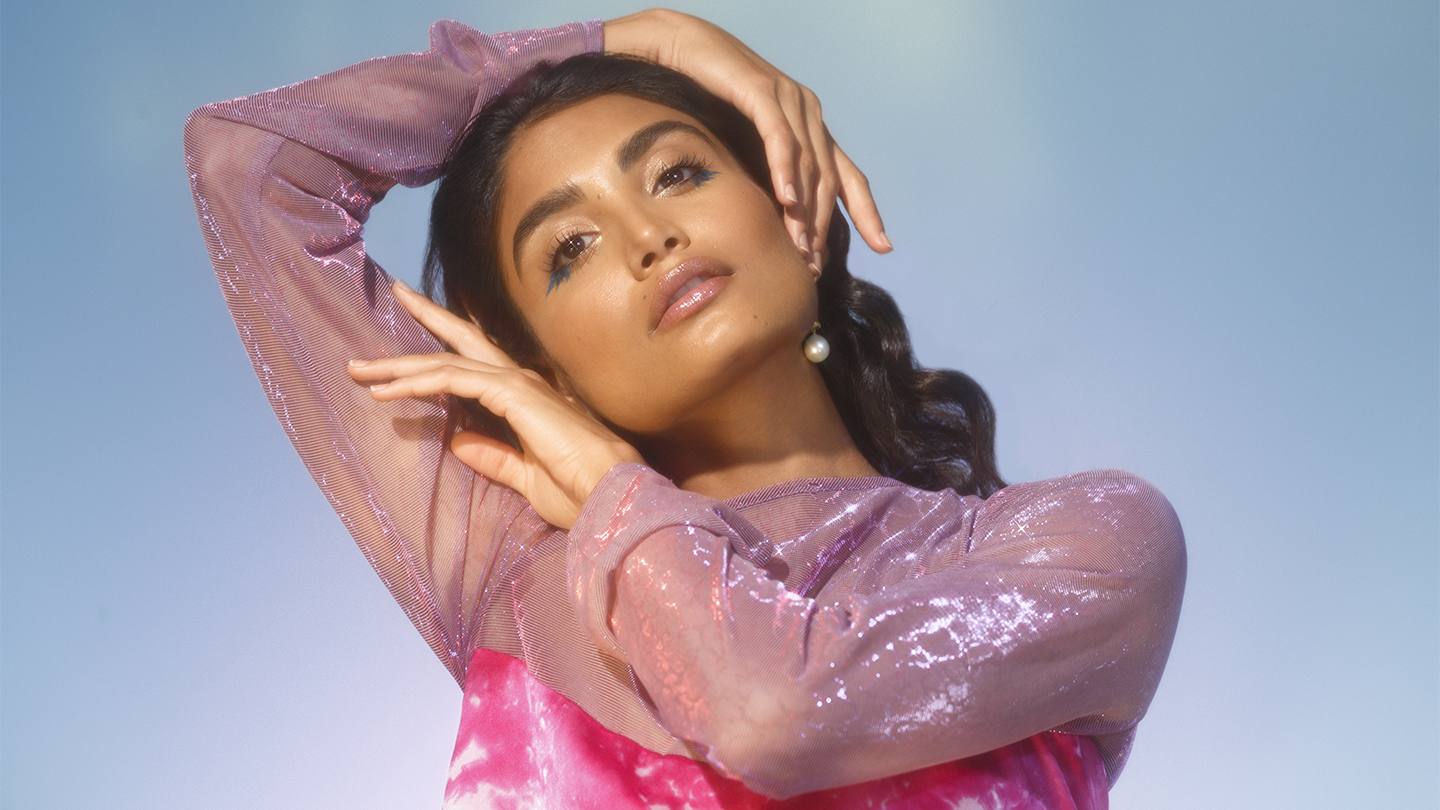 Although it's a story relatable to many, Kulfi is a personal project too. The idea grew out of Priyanka's personal frustrations with makeup. Despite working within the beauty industry for years — first at beauty counters and then within merchandising roles at brands like IPSY and Estée Lauder — the 34-year-old struggled to find products that complimented her skin tone. When asked for makeup recommendations by her South Asian friends, Priyanka felt like she was grasping at straws for suggestions. "I'd be like, try this one lipstick from Kat Von D or this one product from Nars," she explains. "I started to ask myself, 'Why does this have to be such a huge challenge?'"
Years would go by before Kulfi Beauty came to life — years in which Priyanka kept hopefully looking out for South Asian-focused makeup companies. "I spent like two years waiting for someone else to build this space," she says. "It felt like I had been waiting and waiting but nobody had done it." Eventually, she took the leap and brought it upon herself to create what she was always looking for.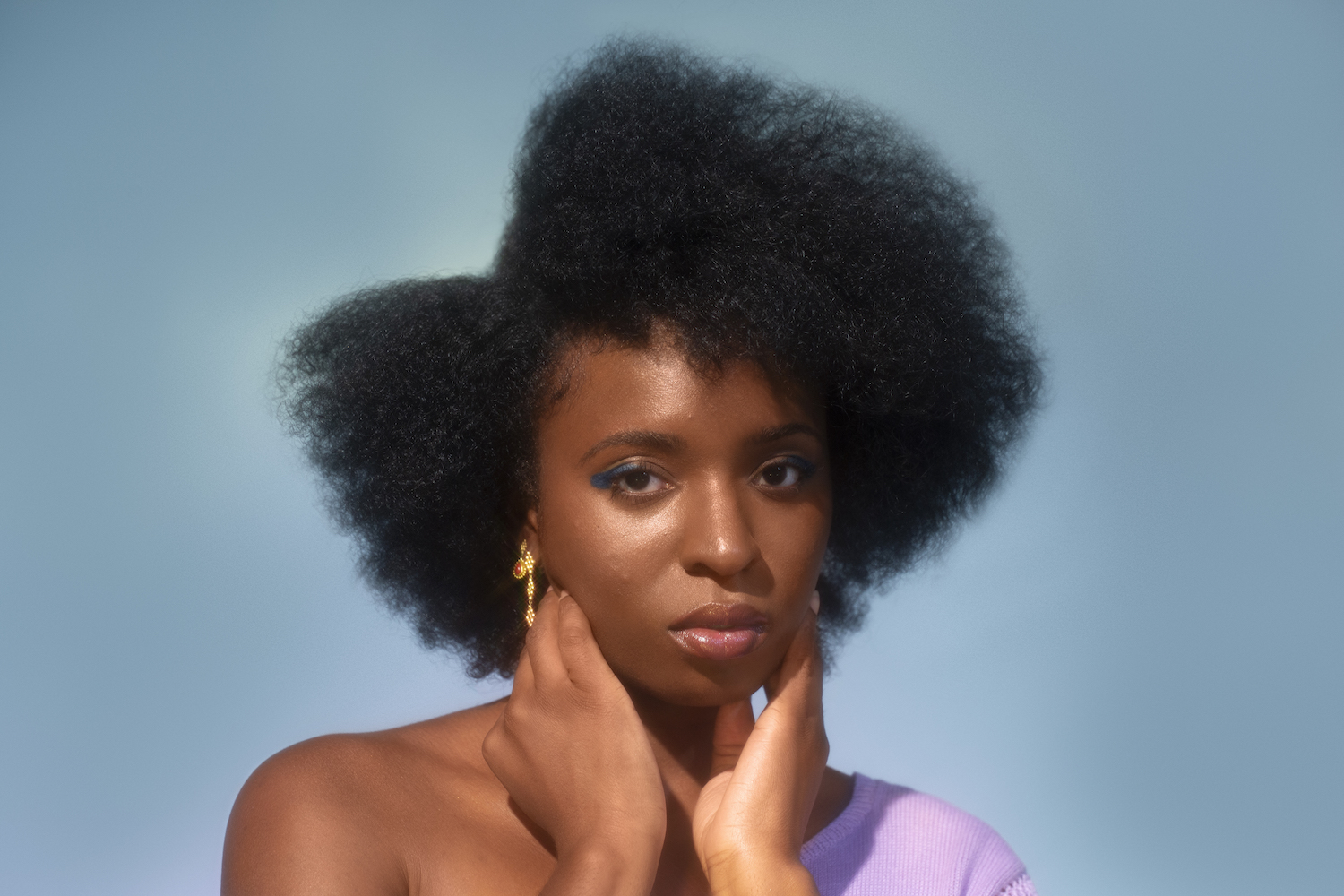 Although Kulfi's journey began in earnest in 2020, the brand only launched their first product in February this year. A kajal eyeliner called Nazar No More, the launch embodies much of Kulfi's key messaging. "While kajal has traditionally been used to protect people from Nazar or Evil Eye in our culture, we're also using it as an outlet for self-expression," reads Kulfi's website. "Nazar No More brings the best of Kulfi — creativity, inclusivity and celebration — into a collection inspired by Nazar, an amulet for protection in South, West and Mediterranean cultures. Nazar No More empowers you to be your best, most celebrated self."
The eyeliners quickly became a cult product, and the decision to launch with this line specifically was a deliberate one, Priyanka says. "We felt like it was such a strong way to tell our brand story because we're taking something that's a cultural staple, but redefining it for our generation." While Kajal is traditionally a jet black colour though, Kulfi's liners come in five shades, adding vibrant purples, teals and terracotta to the mix. The ingredients, which consist of Vitamin E and Aloe Vera, are "a nod to the traditional kajal formulations" and are what gives Kulfi's liners their seamless glide and rich creaminess, the founder explains.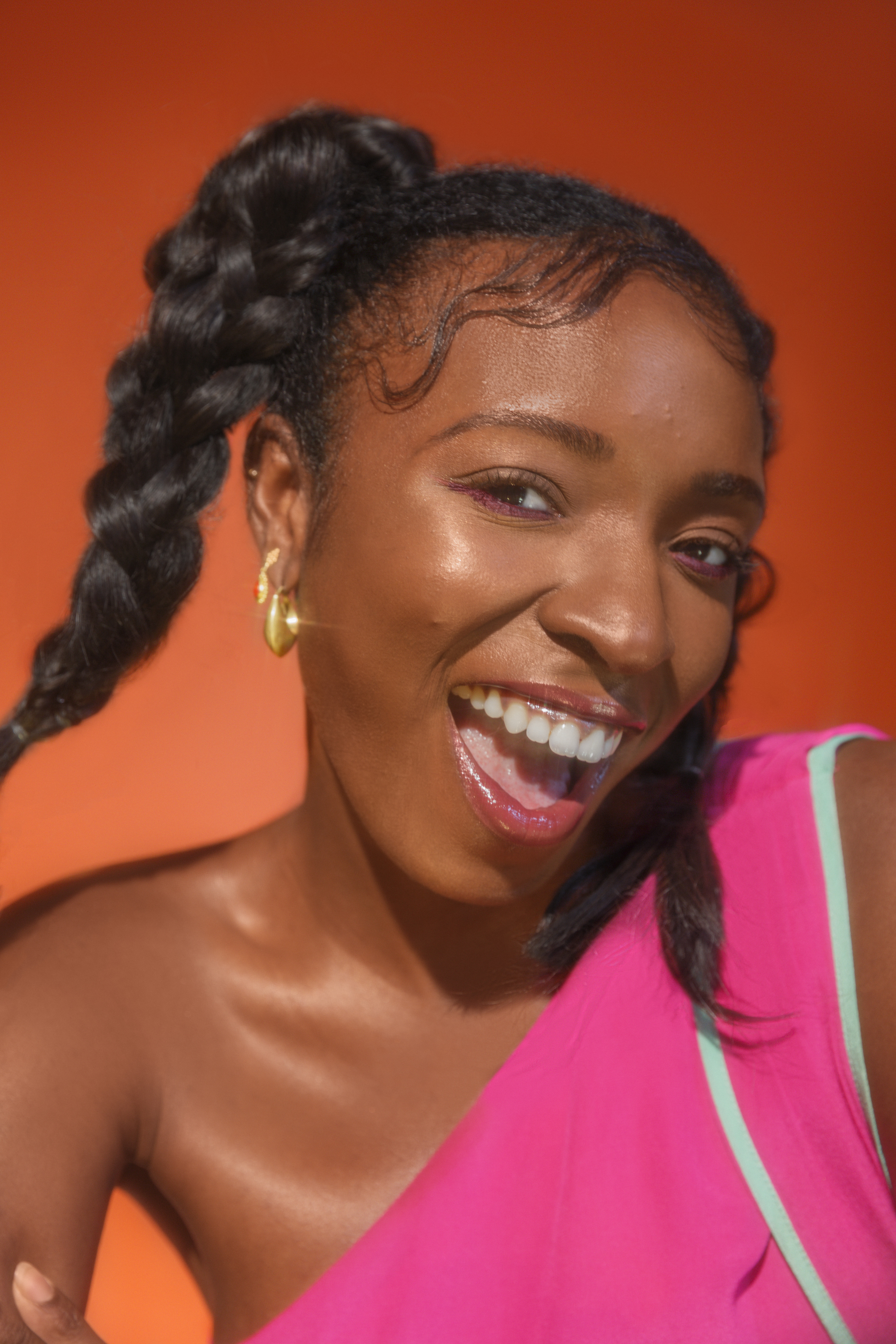 Even before Nazar No More dropped, Kulfi had racked up 10,000 followers on social media — testament to just how hungry the South Asian community and its diaspora has been for representation in the beauty industry. Since then, Kulfi has created not just makeup but a dedicated online community, with fans helping to test samples and provide feedback.
"Even when we had like 2,000 followers and we had the first round of concealers come in, I shared on Instagram that we were looking for testers — within an hour, we had 50 people sign up," Priyanka says. "It was also very global. We had people sign up from South Africa, the UK, Singapore and I had to be like, 'I can't ship you samples, sorry!' But it just shows me how much this space is underserved at a global level."
The feedback is also a clapback, according to Priyanka, to the small-minded, disconnected attitude of the many investors she met when launching her company. "When trying to fundraise for Kulfi, I was often met with doubtful comments such as: 'This is such a niche, small market'," she says. "And I was like — 'There's over a billion South Asians around the world, I don't know what you're talking about!'"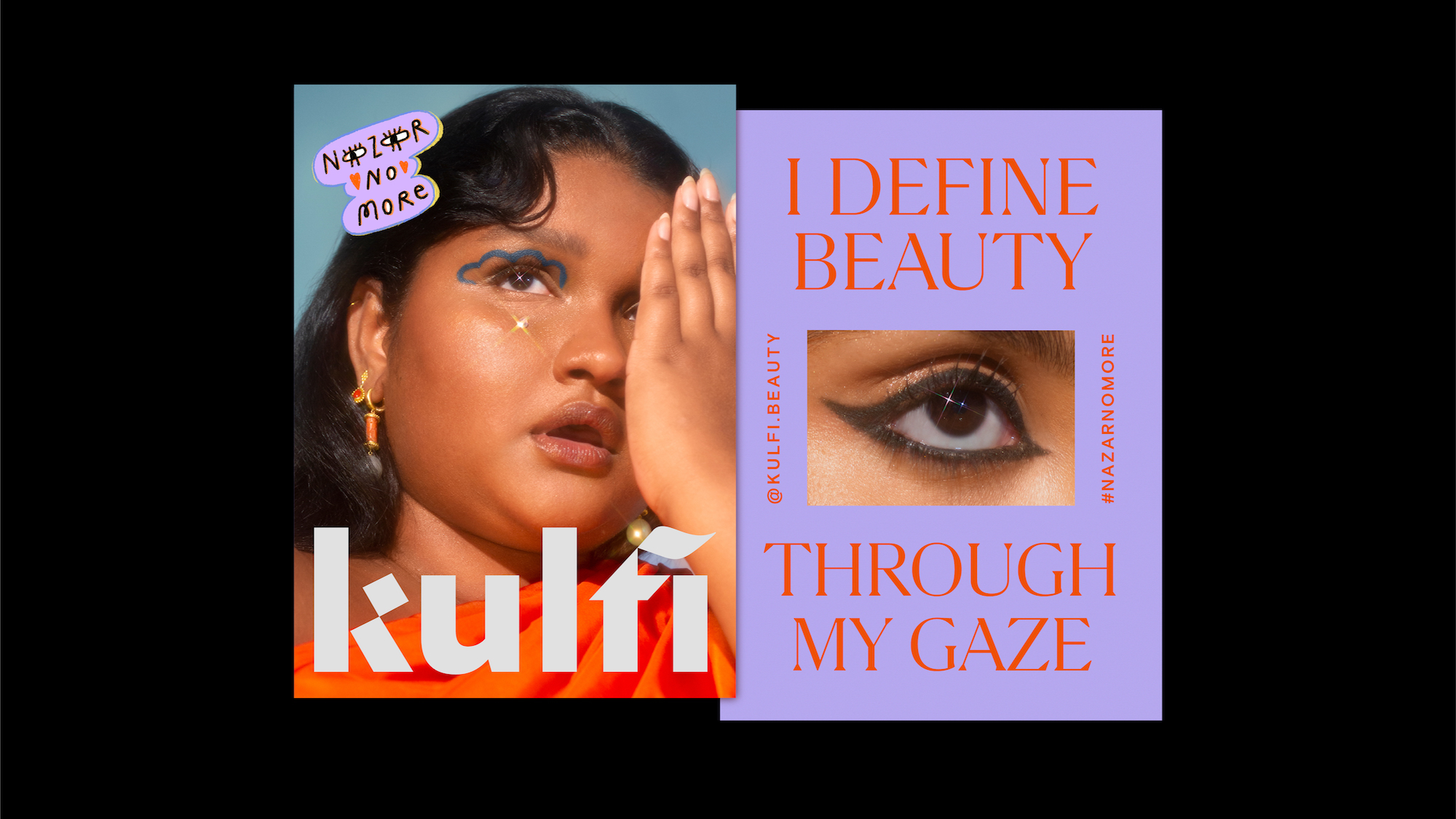 A not insignificant number of those have already connected with Kulfi, not just because of its products but for the wider online community Priyanka has created. The brand's website is a counter-culture rejection of the 'Fair & Lovely' ideology so popular across the subcontinent, instead celebrating South Asian creativity and identity with an all woman-of-colour team behind the scenes and in front of the camera. Graphic designer Badal Patel was in control of forming the brand's visual identity, taking inspiration from 90s Bollywood films, childlike creativity and multicoloured dual-toned saris.
The fun imagery, dreamy sets and colourful website links back to the brand name and Priyanka's personal history. "When I think back to the moments where I was carefree and happy and just doing my thing, it reminded me of eating kulfi on hot summer days in Delhi," Priyanka says. That warm, nostalgic, sun-soaked happiness is the feeling she now wants to channel through beauty, rather than dessert. "Beauty and makeup is something we can enjoy for ourselves; a way to express ourselves and to have fun… we want Kulfi to be a beauty playground."
And there's also Kulfi Bites, a blog attached to Kulfi's website which was created to deal with a "bigger emotional gap" within South Asian communities. "The more we spoke to people in our community, we realised that so many of us grew up not feeling beautiful," Priyanka explains. "And I think that was kind of my 'aha' moment. Realising that this is about more than the product, it's about making sure we create this inclusive brand where people can see themselves and feel beautiful."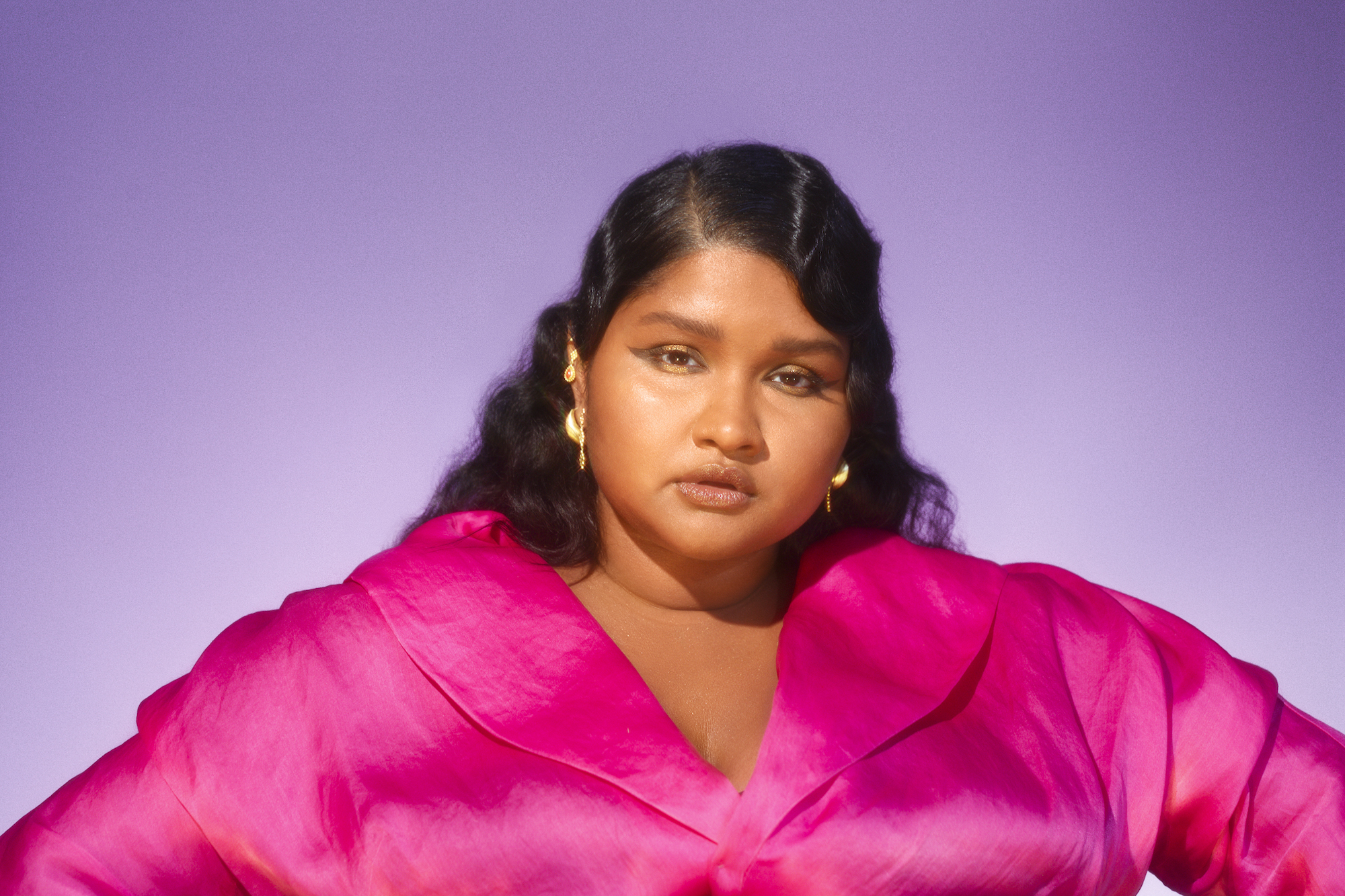 Kulfi Bites tackles everything from colourism in the community to imposter syndrome as a South Asian creative, highlighting South Asian-owned brands from around the world. Kulfi also has plans to work alongside South Asian-focused mental health charities to create guided discussions for the community. The first organisation on their list is the South Asian Sexual & Mental Health Association (SASMHA), which is based in the US. "There's an intersection between mental health and beauty, Priyanka explains. She now wants to explore that intersection, breaking down intergenerational trauma in the process, and hopes that by collaborating with mental health charities she can help destigmatise mental and sexual health issues for South Asians.
There is a lot more on the way from Kulfi, particularly as the brand was recently selected as a finalist for Sephora's Accelerator Programme, an incubator which helps Founders of Colour grow their businesses and can now help share Kulfi's message. Ultimately, though, Kulfi's mission and philosophy is one of inclusivity and visibility. "We want to share South Asian beauty and culture from our perspective," Priyanka says, "and we want to invite other people into it."
Tagged: