Everything you missed at The 2021 Oscars
Including Daniel Kaluuya making history as the first 'Skins' actor to ever win an Academy Award! And also Glenn Close twerking.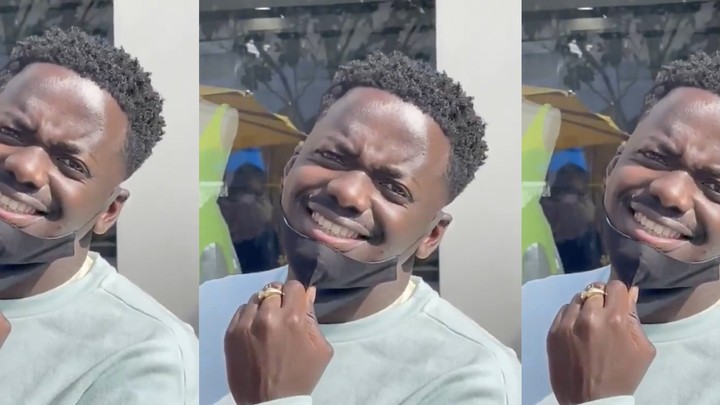 Well there we have it! Parasite's reign as the winner of Best Picture at the Oscars is finally over, and Bong Joon-Ho has passed the crown to another worthy Asian auteur: the brilliant Chloé Zhao for her 2021 Academy Award-winning movie, Nomadland. It was one of a handful of easily predicted winners on a night that saw it's fair share of shocks that included Glenn Close shaking her ass on camera, Daniel Kaluuya thanking his parents for shagging and Lakeith Stanfield wearing a Saint Laurent look that got the whole internet talking.

Without further ado, here are the winners, snubs and wildest moments of the 2021 Oscars.

Nomadland cleaned up, as she should
The movie that won the most prizes on the night was deservedly Nomadland: Chloé Zhao's portrait of the fractured and reimagined American dream. It tells the story of a woman living in a van and working temp jobs to survive finding solace in her rootlessness, travelling the country after the Great Recession. The movie won Best Picture, Best Director and Best Actress for Frances McDormand, who lives in her role so deeply that she blends in with the real-life van-dwellers she shares the screen with. A gift of a movie you should see on the biggest screen possible.
Chadwick Boseman didn't win Best Actor
In perhaps the wildest upset of the night, Chadwick Boseman, widely tipped as the posthumous winner of the Best Actor prize for his performance in Ma Rainey's Black Bottom, didn't take that gong home. Instead, it went to Welsh actor Anthony Hopkins for The Father. The 83-year-old became the oldest man to win that prize in its history, and didn't show up to the ceremony on the night.

It's even wilder because the show's producing team, which included director Steven Soderbergh, had reformatted the running order to round the night out with Best Actor rather than Best Picture. Of course, if things had gone as expected, it would have been an emotional conclusion to the ceremony, but instead, as Anthony Hopkins wasn't present, the show simply petered out. In a speech uploaded to Instagram this morning, Anthony Hopkins paid tribute to Chadwick Boseman. "I really did not expect this," he said.

They finally gave Daniel Kaluuya his Oscar
Despite delivering at least three performances for which he deserved an Academy Award (Widows hive rise up!!), Daniel Kaluuya finally got the respect he was owed last night, winning the Best Supporting Actor prize for his performance as Fred Hampton Jr. in Judas and the Black Messiah. During his speech, he pushed everyone in the audience to put in the work when it comes to championing robust and proper representation in film and media, saying that he'd start doing that work again on Tuesday, as he was planning on partying after winning. Shoutout to him also offering his mum and dad a shoutout for having sex and birthing him. His mum's reaction? Meme worthy.

He's also had a pretty great weekend, hanging out with Dave and Damson Idris in LA, birthing this iconic video and this one as well. We were blessed.

Ma Rainey's Black Bottom made history anyway
Chadwick might have been snubbed, but the movie he was nominated for, about a 20th century Black jazz singer holding space in a racist American music system made history on two occasions. Its costume designer Ann Roth (who also made the looks in The Talented Mr Ripley) became the oldest woman to ever win an Oscar at 89 years old. Similarly, two of its hair and make-up artists, Mia Neal and Jamika Wilson, won the Best Make-up and Hairstyling prize with their colleague Sergio Lopez-Rivera, making them the first Black women to take home that award.
Glenn Close twerked
We wish we could provide the context but honestly idk at this point. Just watch it.
And the fashion!!
After a season of people mainly dressing for Zoom, the Oscars were the first proper movie awards show to set up global 'hubs' for nominees, meaning everybody could attend IRL. That meant that the fashion was next level. Regina King wore custom Louis Vuitton and looked like an angel from above. Carey Mulligan wore that gold Valentino couture dress. Also in Valentino, Zendaya wore a yellow ode to Bob Mackie. The men came through too: Colman Domingo went for hot pink Versace, while Lakeith Stanfield stopped everyone in their tracks with his Saint Laurent suit. A 360 moment, it was Saint Laurent repurposing their "Le Smoking" look, which was a men's tuxedo designed for women. That collar! That cut! The big, fuck-off buckle. Not in a long time have we collectively gagged at menswear on an Oscars red carpet. Thank god things are finally getting back to normal.

Tagged: