Nice, now we can all smell like Rihanna
The erstwhile (alas!) music star and beauty mogul has just announced the launch of Fenty fragrance.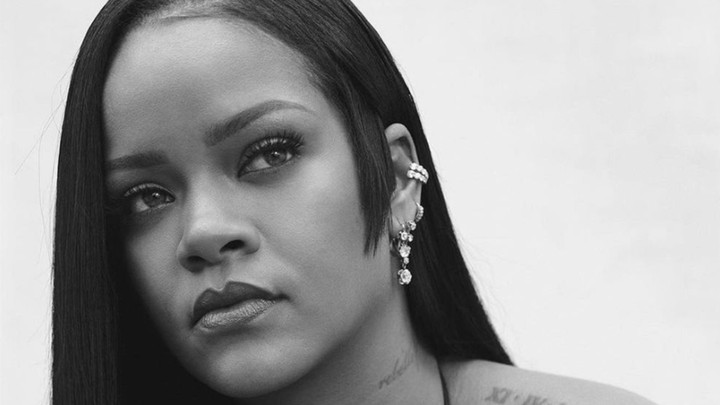 Imagery via Instagram
Feels like we say this every year, but anyway, it's been a busy year for Rihanna! After starting 2021 strong with her fashion empire Savage x Fenty becoming an official billion dollar venture, and a recent flurry of excitement over pictures of Rih with ASAP Rocky allegedly filming a music video (!!!) together in New York, the multifaceted star has now turned her hand back to beauty, with Fenty's first ever fragrance release.

Announcing the drop on social media -- casual queen, we love that for her -- last night, Rihanna didn't divulge much yet about what we can actually expect from Fenty Perfume. She did, however, tease the fragrance notes, which in suitably Rihanna fashion are listed as "something sensual, confident yet sexxy". Wouldn't expect anything less.

Fenty Fragrance is the latest brand under the Fenty umbrella (which already has cult faves Fenty Beauty and Fenty Skin, the account which released the fragrance news, in its arsenal) as it continues on its merry way to total world domination. "That's the thing I love the most," our future glorious, benevolent global leader wrote of the release in an Instagram post yesterday. "It's an experience, it's a memory, encapsulated into a fragrance.

"One smell, you'll never forget it."

Aside from that veiled -- albeit welcome! -- threat, Rihanna also posted a short teaser video for Fenty Parfum, which was just as mysterious as the post itself. It features what is presumably the bottle for Rih's new fragrance, shot in shadow while birds sing in the background. Summery! Okay!

Those summery vibes could be a hint as to when the fragrance will drop, but for now all camp Fenty are confirming is that it's "coming soon". Can't wait babe.