Photography Don Ashby. Images courtesy of Eckhaus Latta
Eckhaus Latta are making horny, playful clothes for our current moment
Nearly a decade after its inception, the bi-coastal label continues to define the zeitgeist of American fashion.
|
12 September 2021, 8:28am
Photography Don Ashby. Images courtesy of Eckhaus Latta
It's the afternoon before their SS22 show and the mood at Eckhaus Latta is convivial. Mike Eckhaus and the team are in the midst of fittings; Zoe Latta's curled up on an orange velvet sofa in the corner of their Brooklyn studio, speaking with me about the collection. A model intermittently stalks the space between both parties, wearing the season's shift dresses, signature denim and knit short-shorts. The team explodes in a burst of elated laughter, and Zoe turns her attention towards them, her face lighting up as well. She turns back: "Sorry, we haven't seen that look on anyone yet."
Like most labels Eckhaus Latta hasn't staged a live runway ⁠— at least, not in the truest sense of the term ⁠— in over two seasons. However, during the pandemic, the label got creative with their digital showings. For SS21, they staged an outdoor catwalk, complete with an abbreviated audience of nine, below the Manhattan bridge. The next season, they held a fake runway show; this time, with no audience. "It definitely wasn't the same," Zoe admits. "Maybe this season we're lured by the excitement of letting clothes be worn on people in real life. I think that's why we started this [label] in the first place. It sounds corny, but collaborating with other humans is why we make clothes."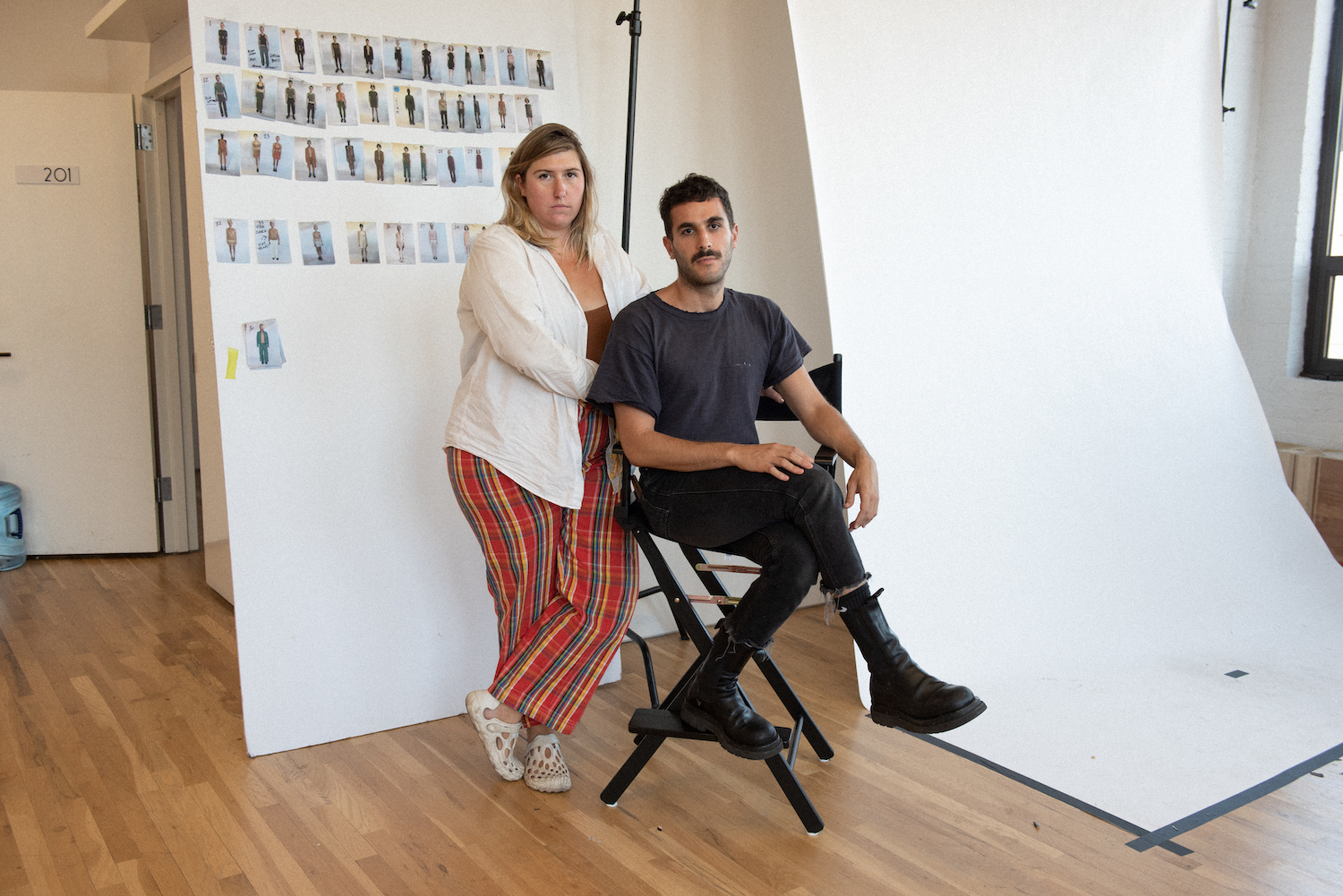 Nearly ten years ago, Mike and Zoe came together to form the eponymous Eckhaus Latta. At the time ⁠— 2012, to be precise ⁠— the duo thought of it as less of a fashion label and more of an art project. Then new grads from RISD's sculpture and textiles program, respectively, Mike and Zoe envisioned the label as a merging of both worlds of fashion and art. "We used to want to participate in the fashion world as much as the art world," Zoe says. "And we still do to some extent, but in the process of having feet in each pool, we realized the art industry is even more opaque about the market-driven practices of the sale and functionality of art. With fashion, you can have an idea, you can make it and sell it to the people who are going to use it, and that can fund the next idea. Whereas the idea of making something because it would appeal to a certain collector really homogenizes power. The appeal of that left us after working with museums and art institutions. It just wasn't as freeing as making clothes for people."
Mike and Zoe have both grown up — together and apart, literally and figuratively — since the early days of Eckhaus Latta. For one, Zoe's now a mother (and Mike, a godfather). In a less literal sense, however, growing up, for the duo, means a shift in perspective, in values. "Now, it's very different. It's been almost ten years and it's a business and we have employees," Zoe says. "There's still a desire regardless of how old we are to have a sense of wonder in our lives. With that said, there's also a responsibility and an awareness of [commerciality]."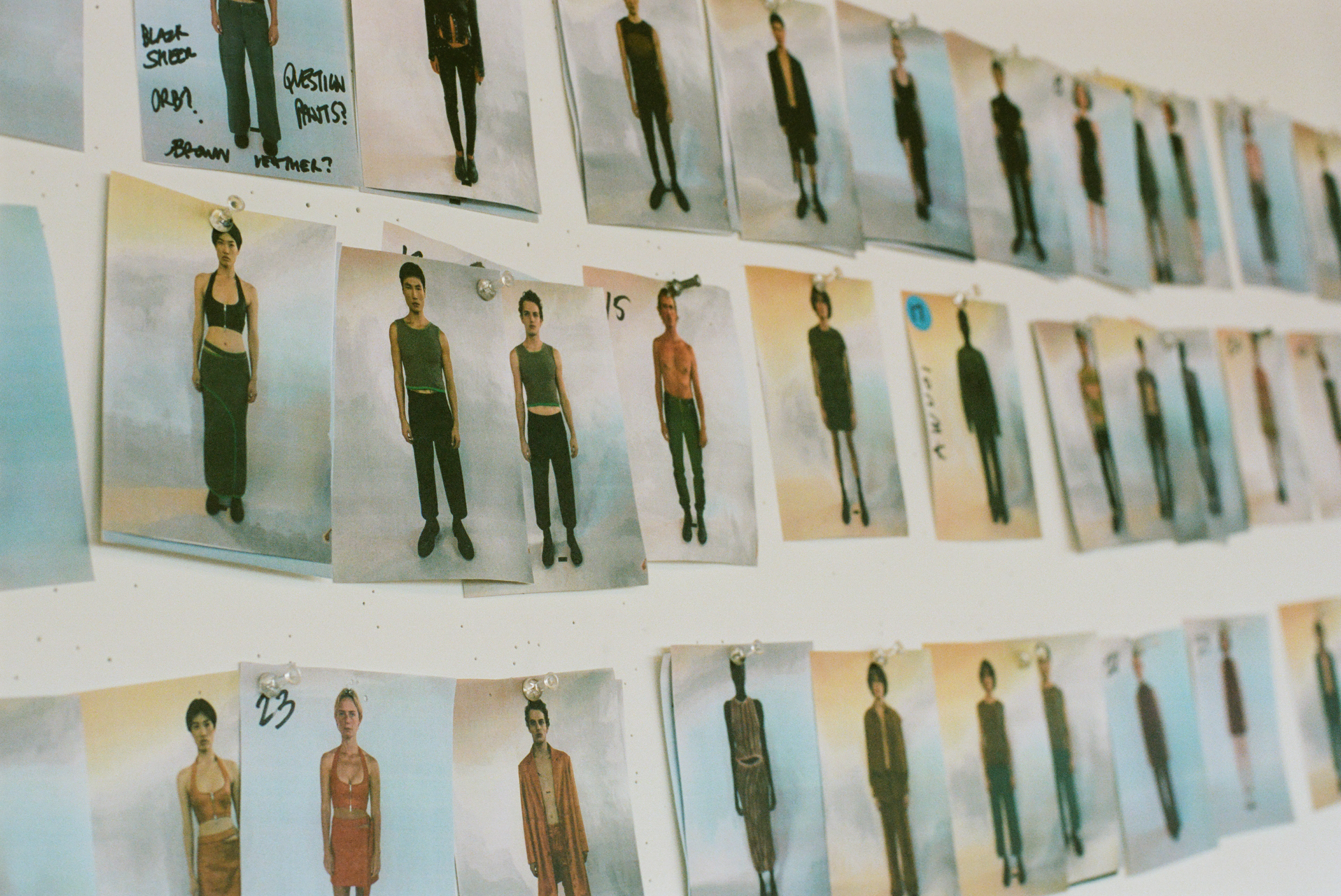 The designer points towards the area where Mike and the team are conducting fittings, noting that most of the crew are wearing Eckhaus Latta denim. The just-shy-of-wide, playfully dyed jeans have become a hallmark (and bestseller) of the brand. "We know we need to make those and we want to make those. That's part of growing: to be realistic with your expectations and understanding of reality. Not just to make clothes for peacocks."
So, over the course of nearly a decade, the bi-coastal brand has slowly, steadily honed both their vision and their craft. When I ask about their evolution, Zoe laughs, "I don't want to tell you that the clothes got better, but they did." Perhaps drawing from her and Mike's academic background, she speaks to their design process as a true practice. "You get better at something when you do it more often. If we hadn't worked within the timing structure of fashion, the cadence of two seasons a year, there would have been times when we faltered. The habit of creating a group of clothes every couple of months has been really helpful to exercise our ability."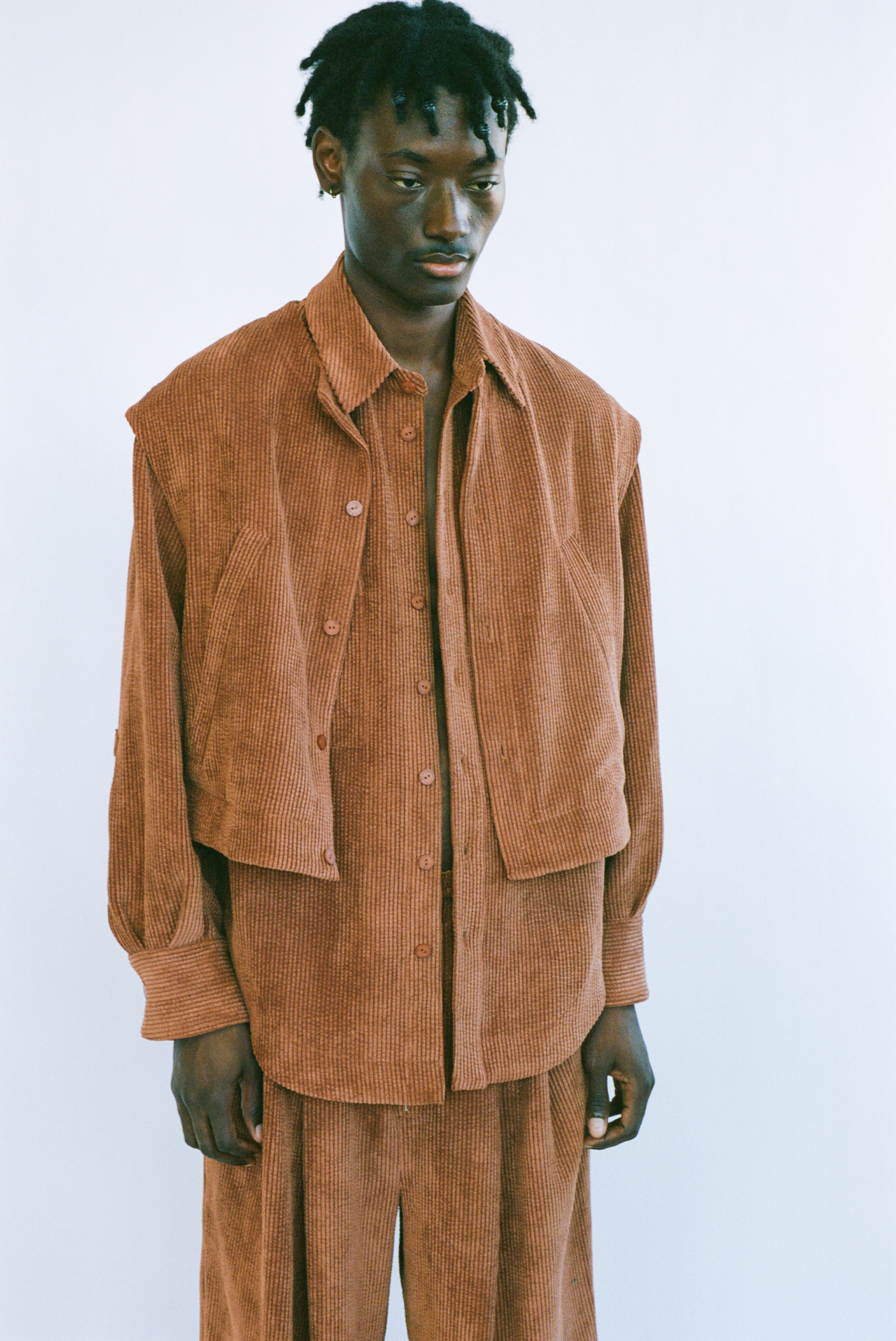 More than that, over the last 20 shows, Mike and Zoe have also slowly built Eckhaus Latta into one of the country's foremost labels and a leader in the American fashion industry. With their genderless garments, non-model casting practices and controversial ad campaigns, just to name a few examples, the label is, in part, responsible for shifting the industry's needle away from the stuffiness that defined the 2000s and early 2010s, and towards authenticity, inclusiveness and fun. A testament to the label's influence, Mike and Zoe were invited to attend this year's Met Gala, celebrating In America: A Lexicon of Fashion.
While some things have changed over the years at Eckhaus Latta, some have stayed very much the same. "We still like making things with our hands and with other people," Zoe says. Pointing to a knitted set — "booty shorts" and a sweater — she continues, "This look, we made in our cottage industry set up. I didn't make it with my own hands, but in the way we work, it's not a factory; it was hand-loomed in LA." From choosing yarns to creating swatches and final garments, all the label's production is still done entirely in-house.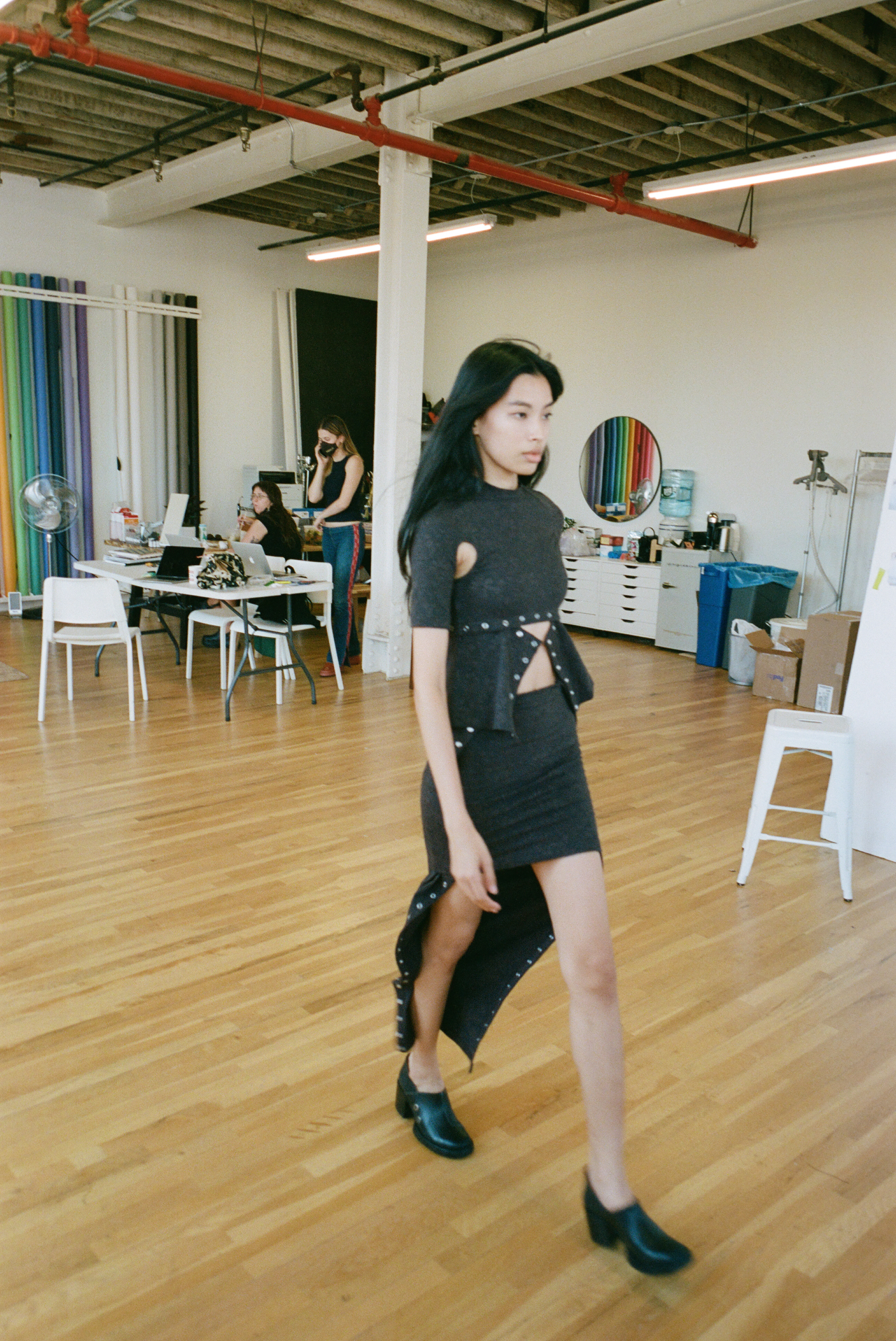 As it has since Eckhaus Latta's early days — "when we were making clothes for our friends," Zoe says — a sense of community continues to ground the label. And it's Mike and Zoe's friendship that sits at the centre of the label's community. Mike describes their creative partnership as "ping-pong"; Zoe, "yin and yang." She continues: "We're very different but we have a lot of similarities. We both love visceral things, like touching and feeling and making things. But what those textures are, are very different. I think we've taught and learned each other's languages."
Eckhaus Latta's designs are informed by these extremely personal languages, and how they're strung together into larger narratives. As Mike notes, each collection takes on a near-autobiographical visual narrative: charting Mike and Zoe's personal lives and moods through textile and garment. While last season saw Eckhaus Latta get darker and moodier — a reaction to pandemic life and personal turmoil in both designers' lives — this season, coming out of the pandemic, sees a lighter, airer and sexier mood for the label. "We've been pent up for the last year," Zoe says. "We want to have fun right now. And we need to be lighthearted and present." Mike elucidates, "There's comfort in it and there's high horniness. That's what we're feeling coming out of the past year and a half."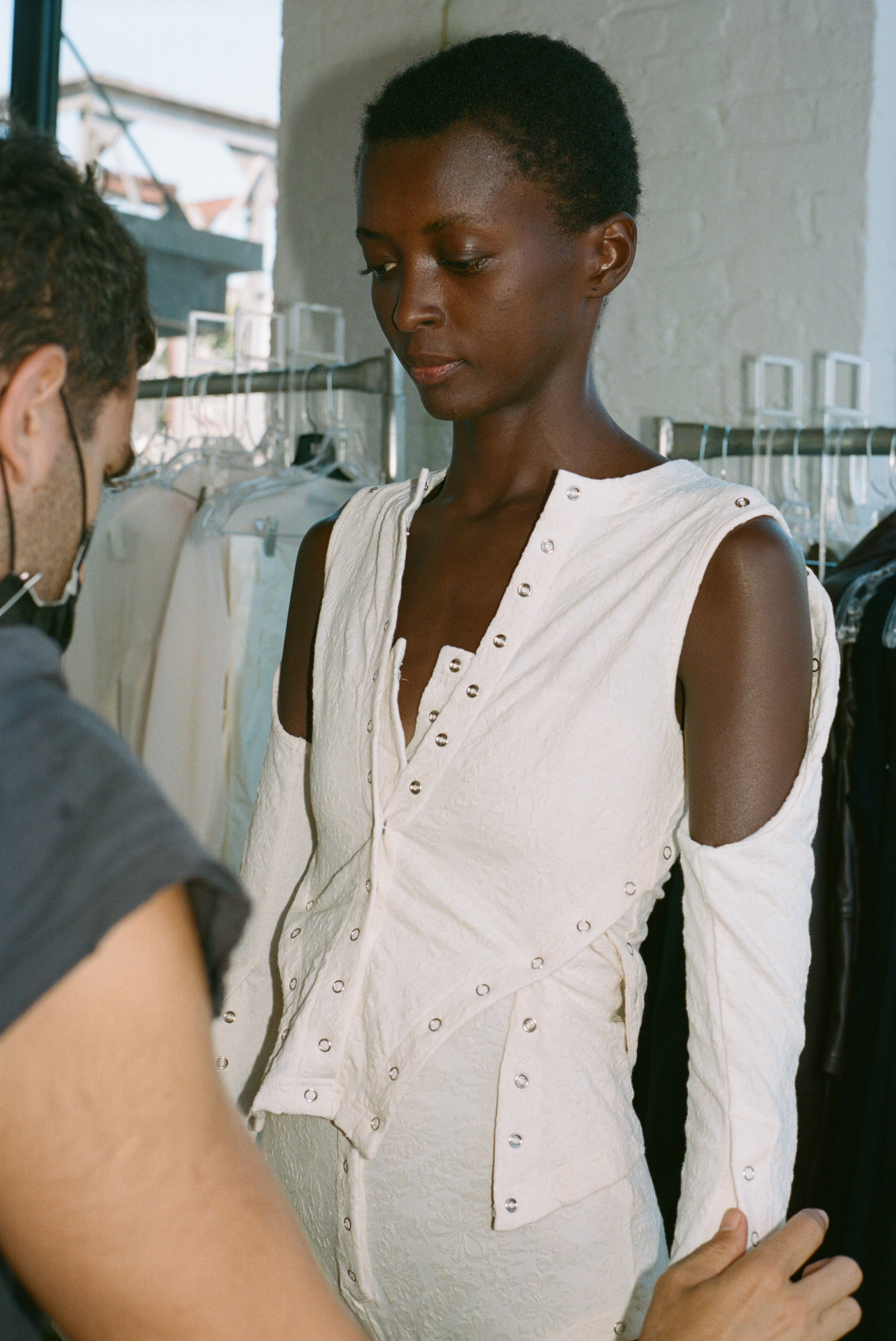 For SS22, the silhouettes are body con, the knits are fine, slinky and sheer. Garments boast straps for cinching, cut-outs for revealing. This season, the label's revisited the modular constructions of seasons past to different effect. Pieces fitted with press-stud seams and panels can be taken apart, worn half (or fully) undone. "They can be really conservative or really slutty, however you want to approach it," Mike says. One of the collection's 'going out' dresses features an entirely detachable front panel. "You could literally rip off the front of this dress," Mike adds.
And speaking of going out dresses (of which the collection has many), the mood this season is inspired by the many events, acts and iterations that 'going out' might entail in our new post-pandemic reality. This could mean a picnic or a park hang; it could also mean the club. "It's really fun to put on a look and go out because we haven't done that in a while," Mike says. "And sexiness doesn't mean you're wearing something that's completely sheer, but it's also really fun to show your body if you're feeling yourself."
In addition to positivity and horniness, Eckhaus Latta is coming out of the pandemic with a newly refined vision. "The pandemic was a cleansing moment," Mike explains. "Our heads got a bit clearer. It felt like cutting out the fat. Moving forward, we're doing more of what we actually want to do and making things that we really believe in." Speaking to the present-moment positivity that SS22 represents for the brand, Zoe adds: "We don't really know what the future's looking like but, at this point, we're not interested in figuring it out. We're looking at now and the very close future and we'll go from there."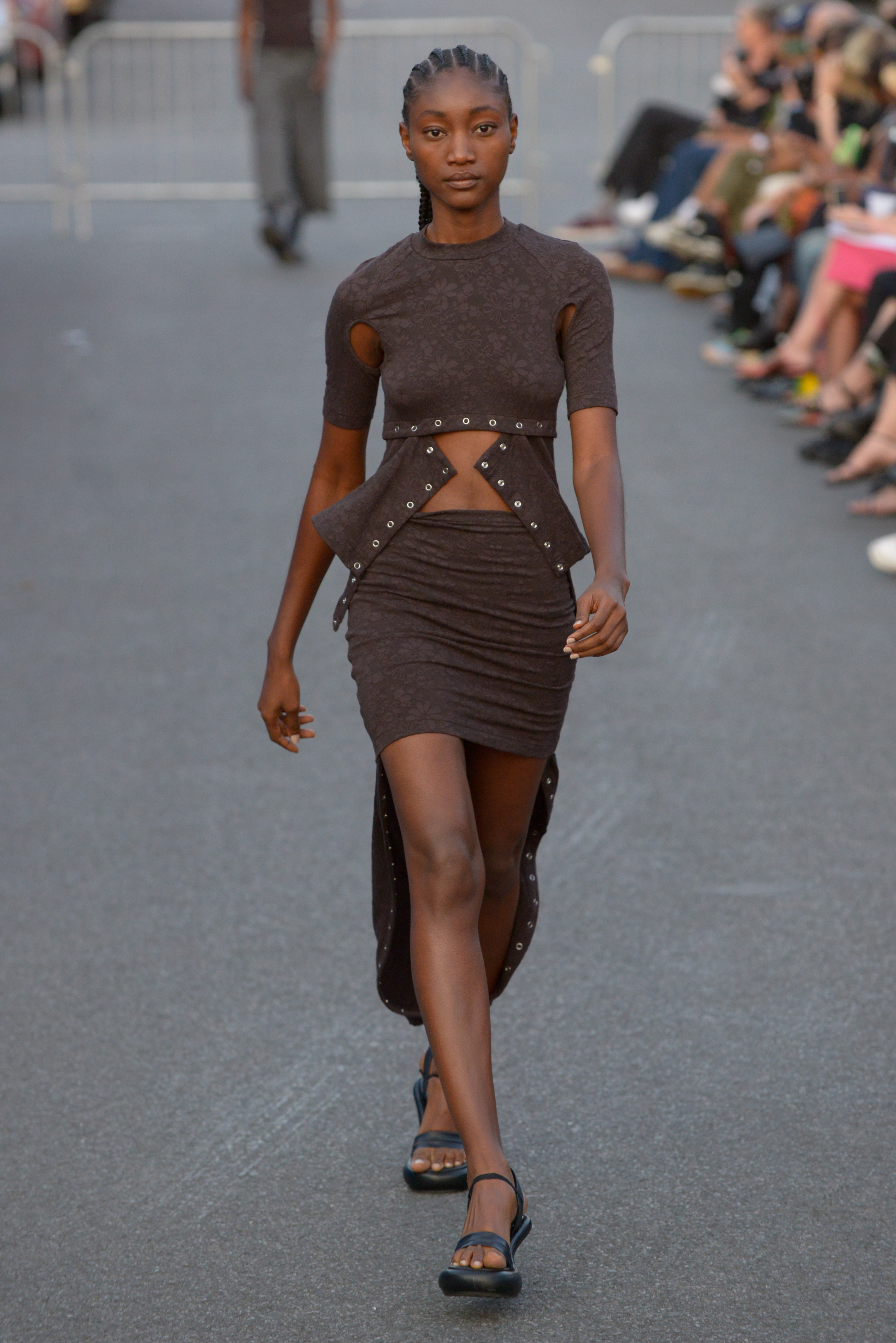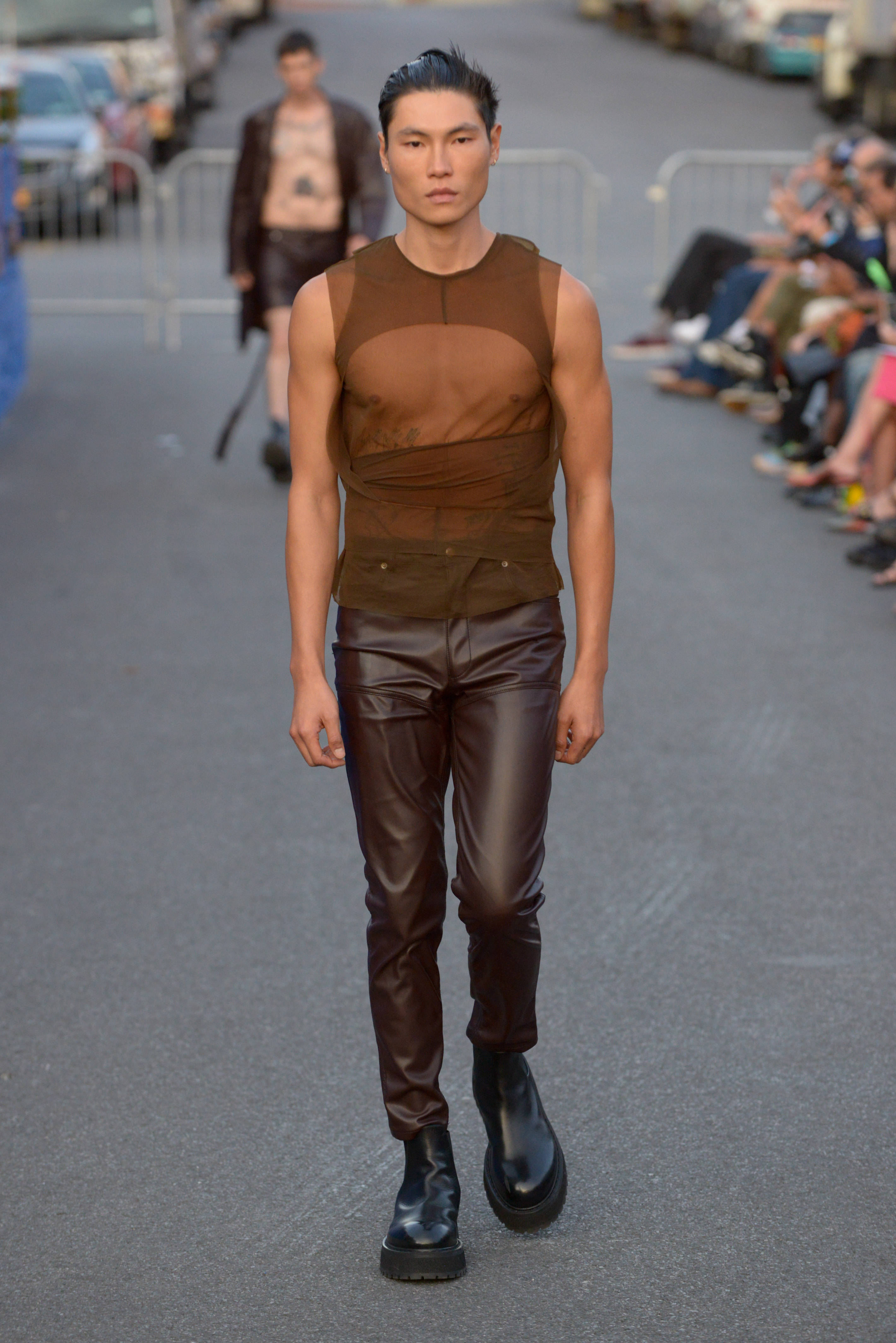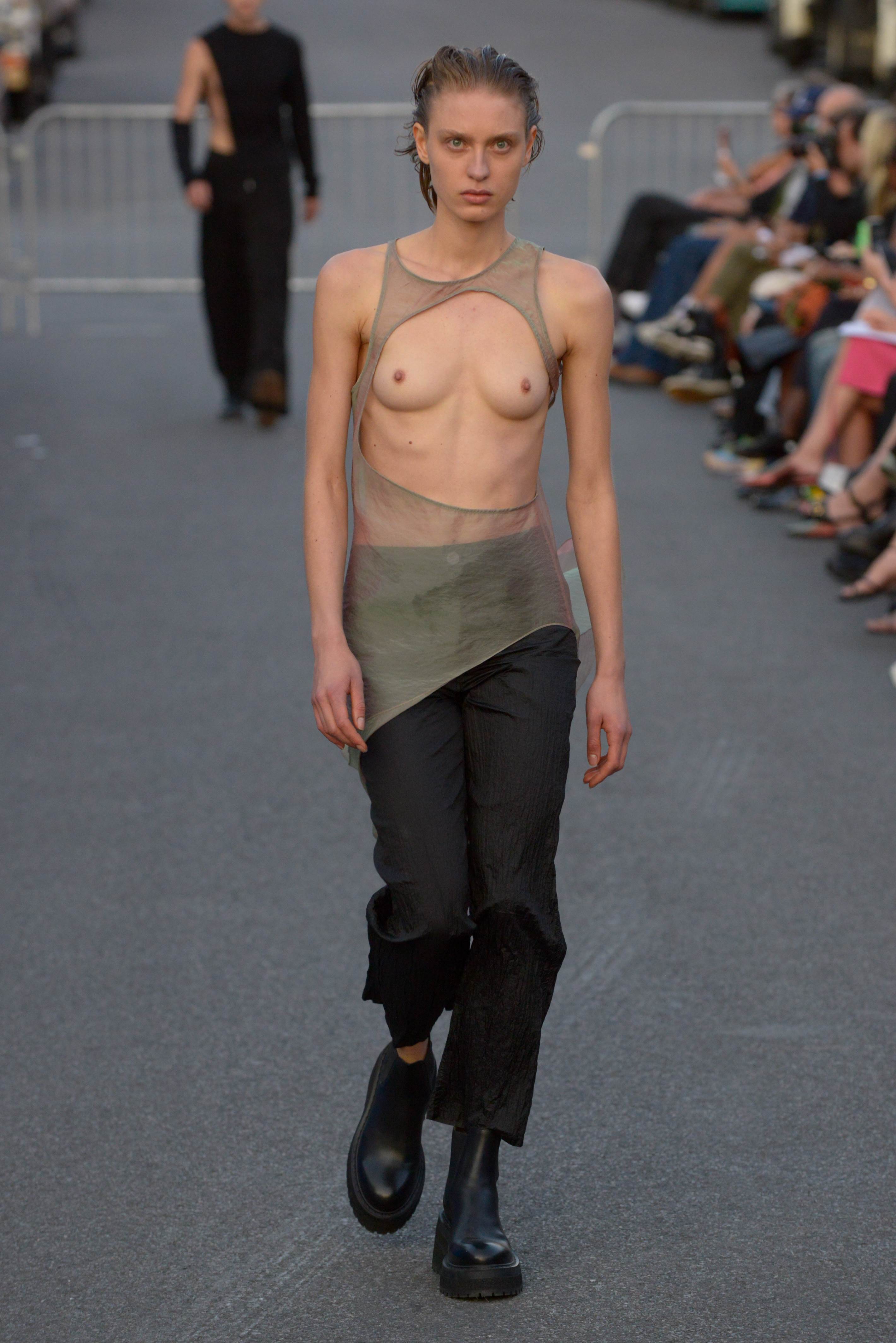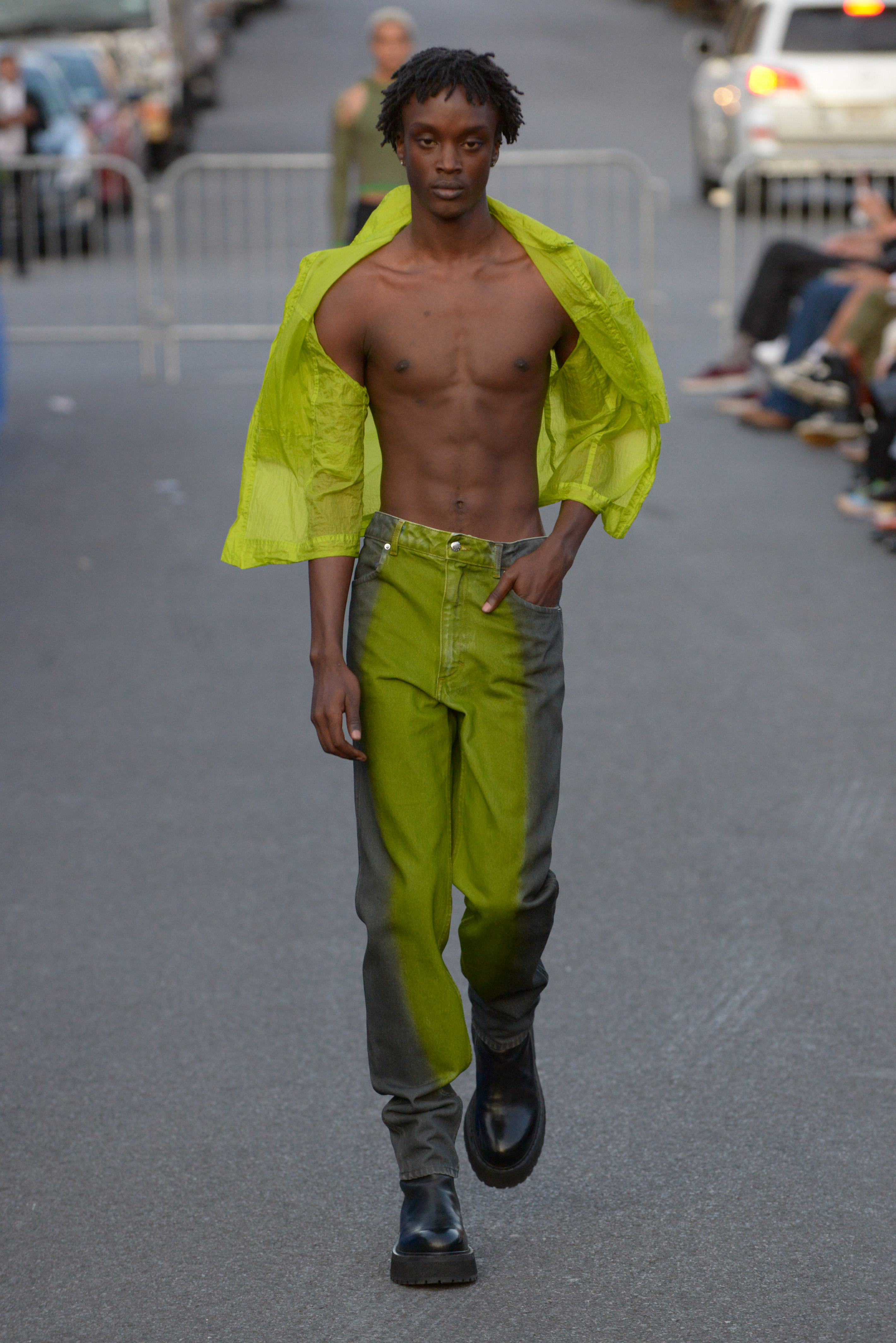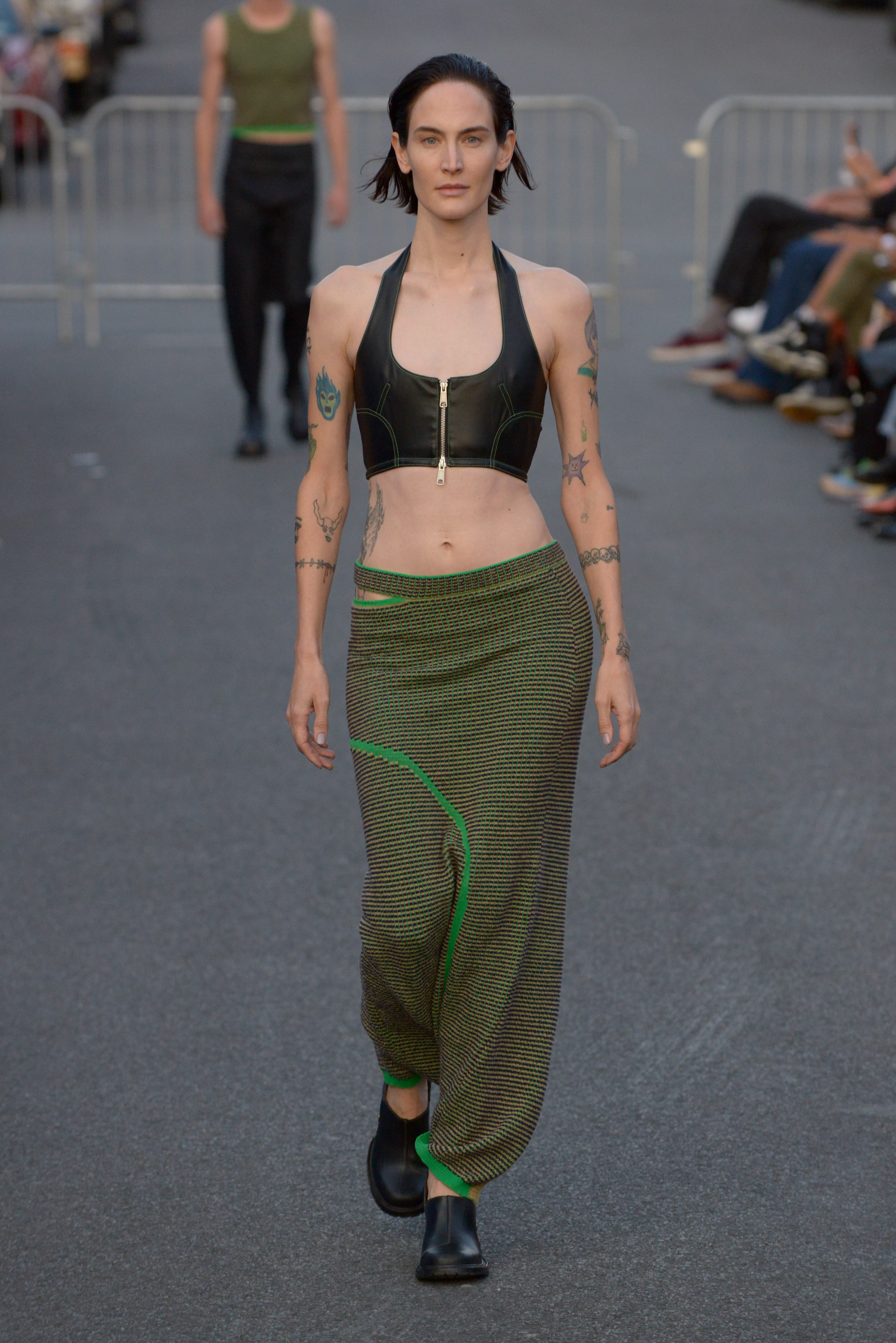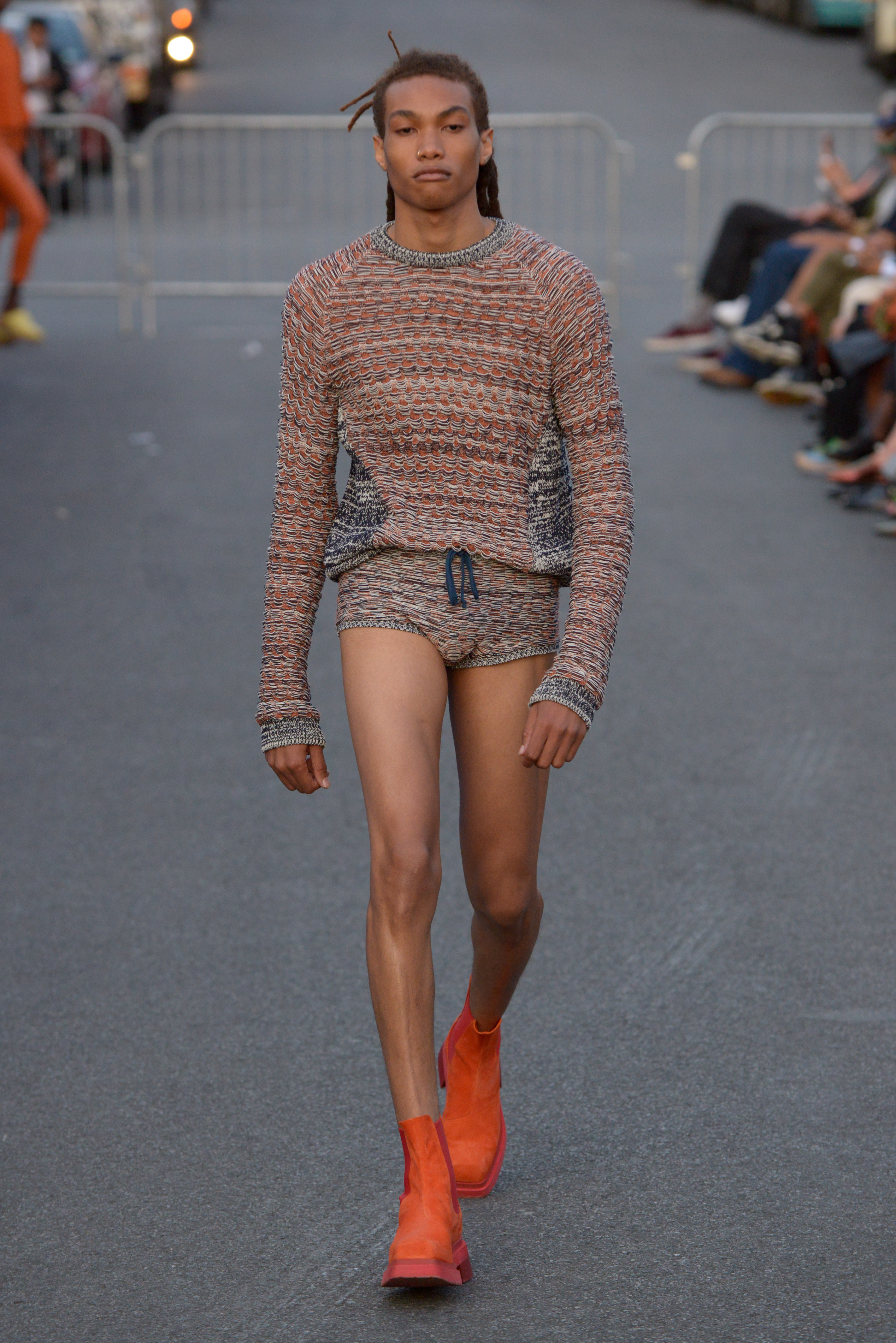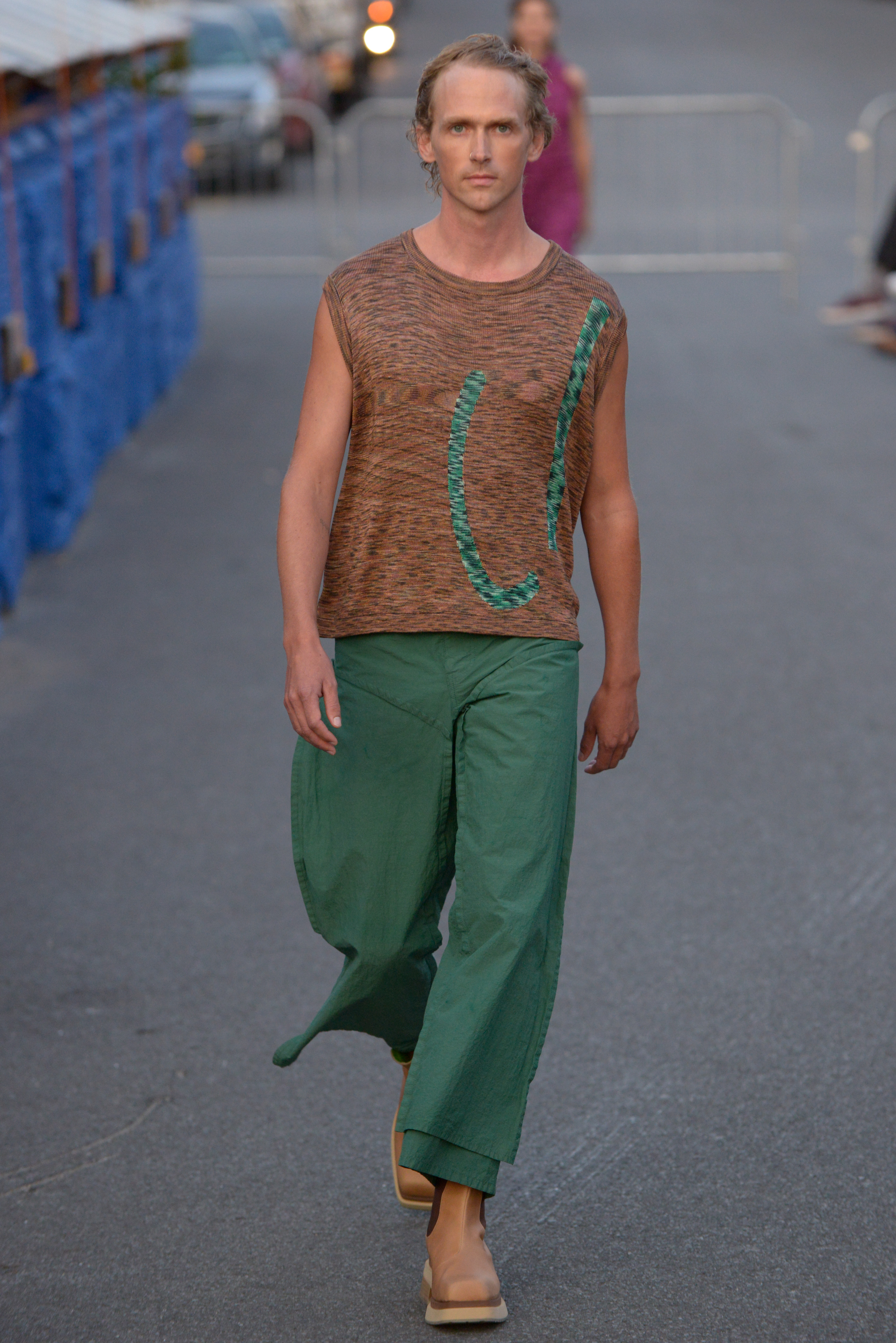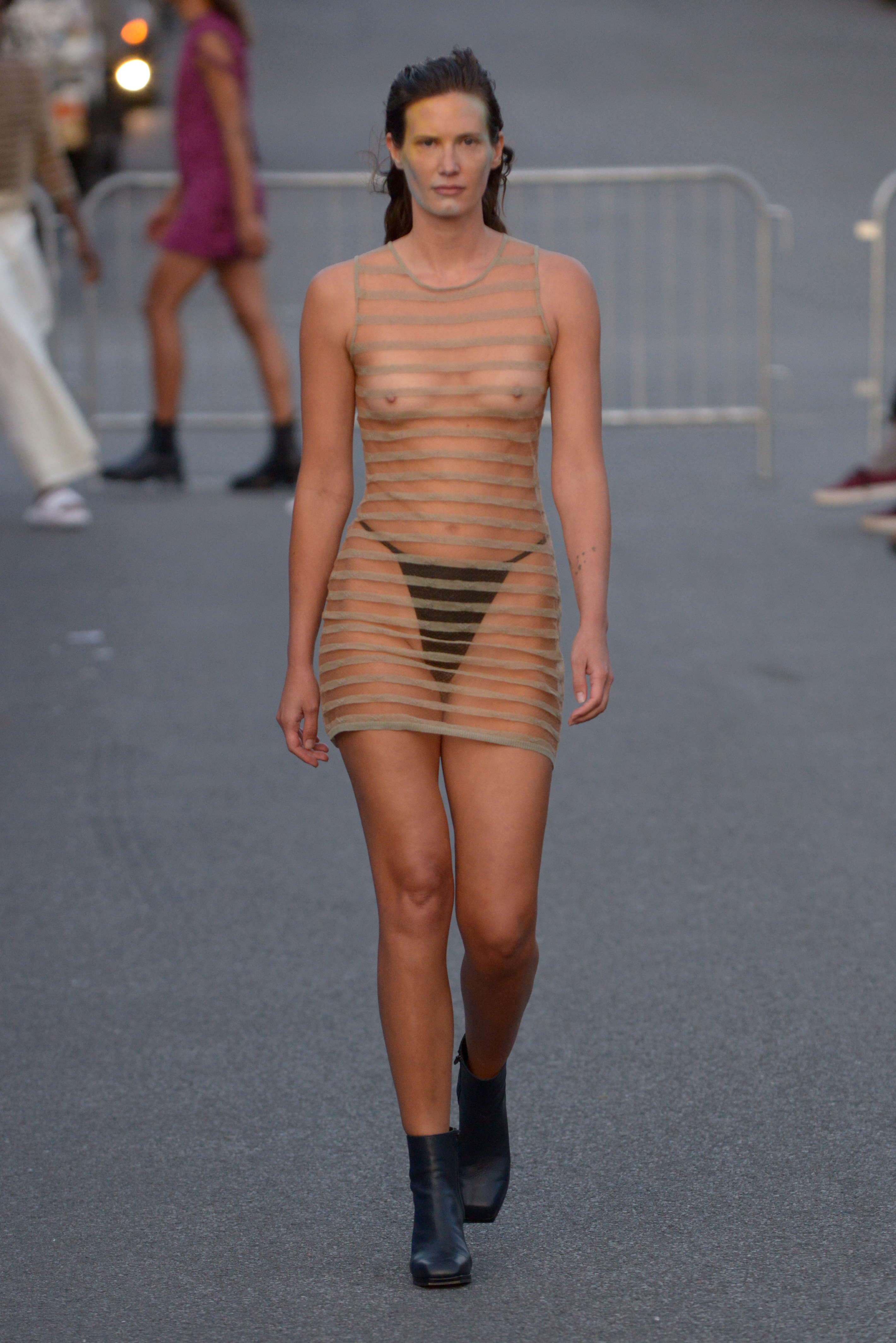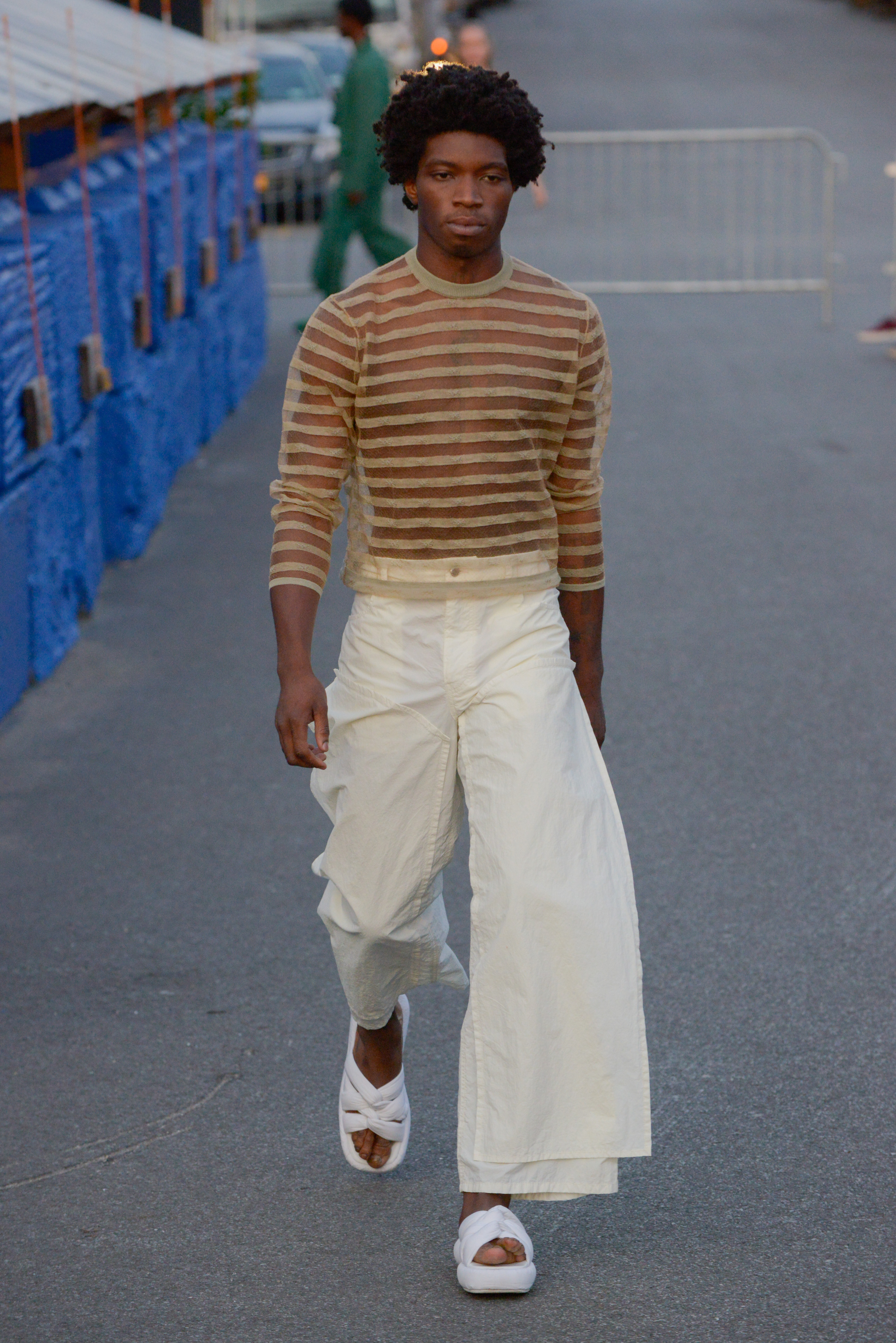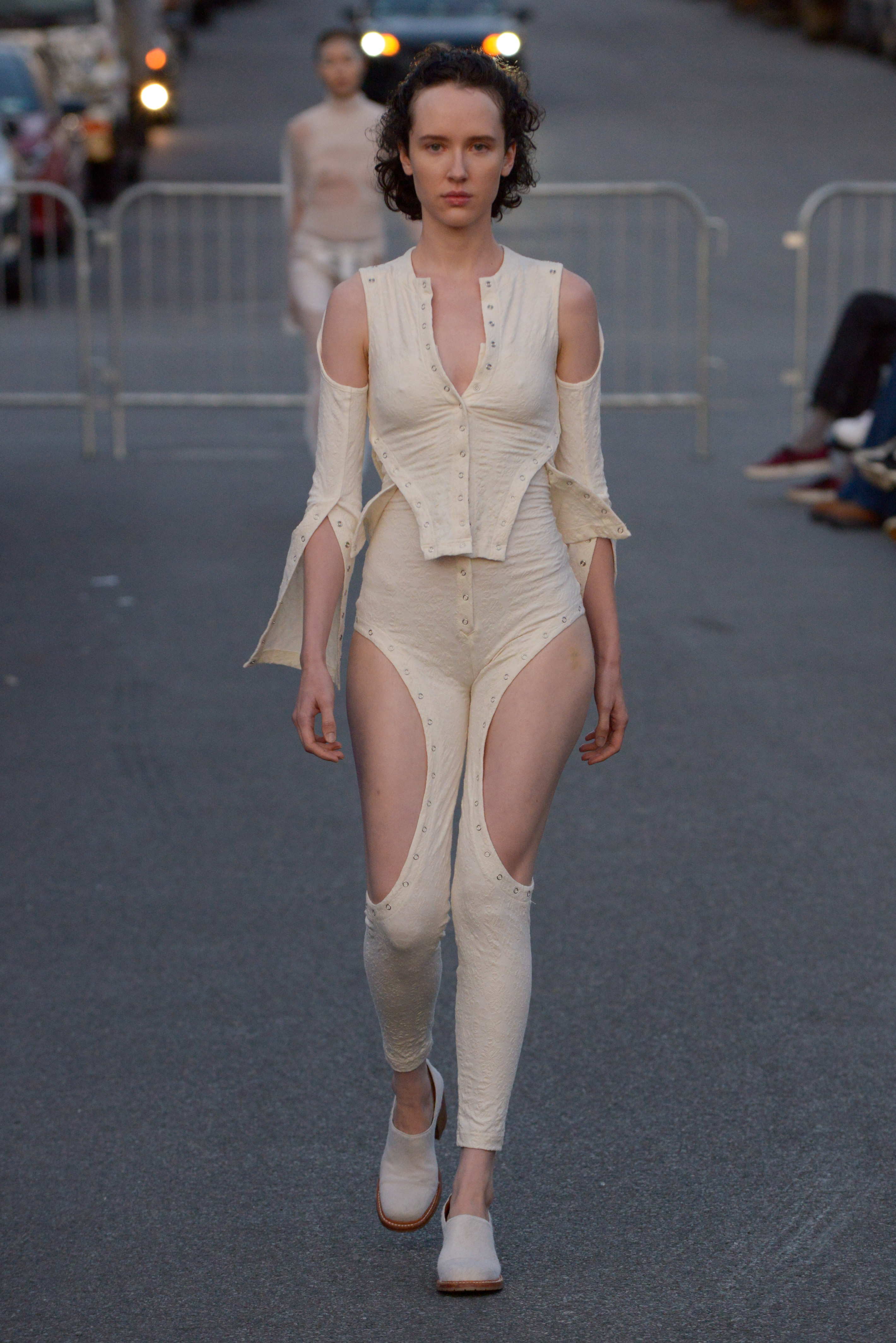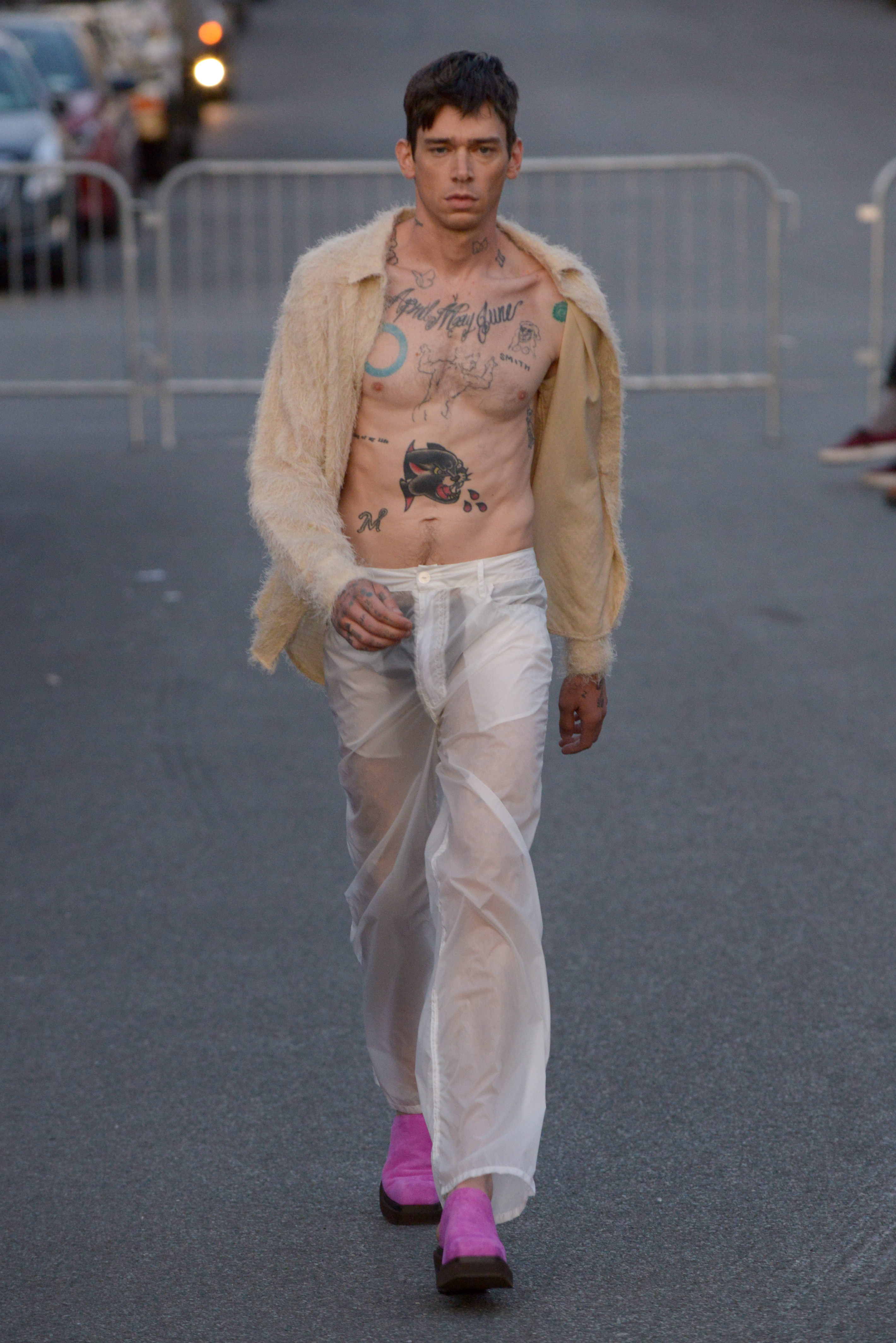 Follow i-D on Instagram and TikTok for more fashion.
Credits
---
Fittings images: Photography Pierre Crosby
Runway images: Photography Don Ashby. Images courtesy of Eckhaus Latta