Kenzo SS21 brings the buzz to Paris
Felipe Oliveira Baptista's second collection for the brand was an ode to beekeeping,
|
30 September 2020, 3:09pm
Courtesy Kenzo
There was something buzzy about Felipe Oliveira Baptista's sophomore outing for Kenzo, and that wasn't just down it being one of the few physical shows in the French capital for SS21. In our pandemic-conditioned mental states, it was tempting to read the wide hats of the opening looks, chiffon curtains trailing down around the wearer from the brim, as fashion-y riffs on the face shields and masks we've all of a sudden found ourselves having to wear. Stepping back into pre-COVID patterns of thought, though, they suggested protection, not from a virus, but from bees.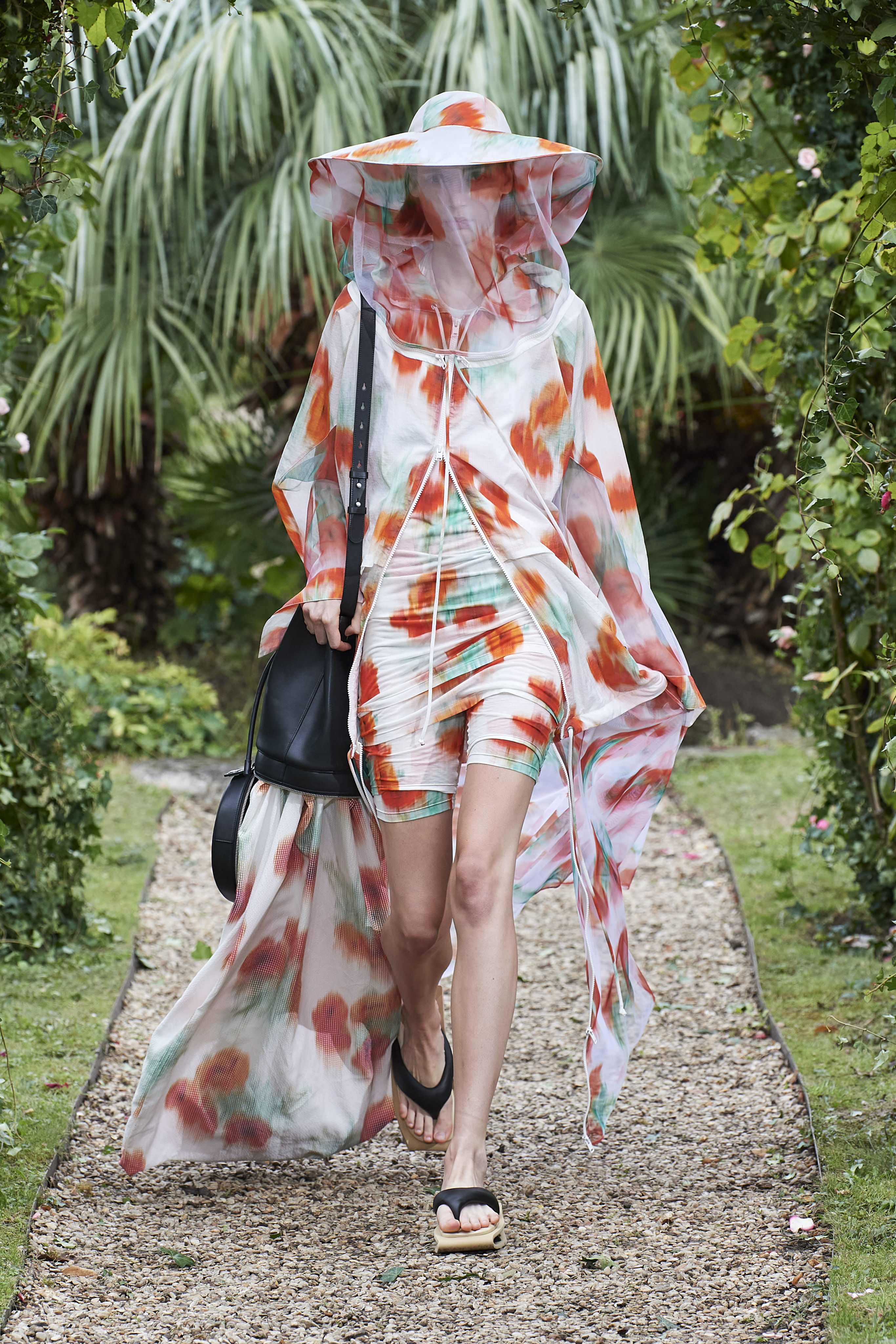 Yes, today's Kenzo show was all about beekeeping, with apiarist garb influencing hats in embroidered white lace and gauzy fabrics in hues from marigold yellow to cornflower blue, as well as hooded zip-up rainjackets with diaphanous panels covering the face. As you'll have guessed from our description of the palette there, florals were a key motif, whether subtly inspiring colour-blocked silhouettes -- a cut-out knit lilac playsuit or slouchy delphinium three-piece suite -- or manifesting as archival Kenzo poppy and hortensia prints, covering everything from shirts to boiler suits to hoop-stretched cocoons.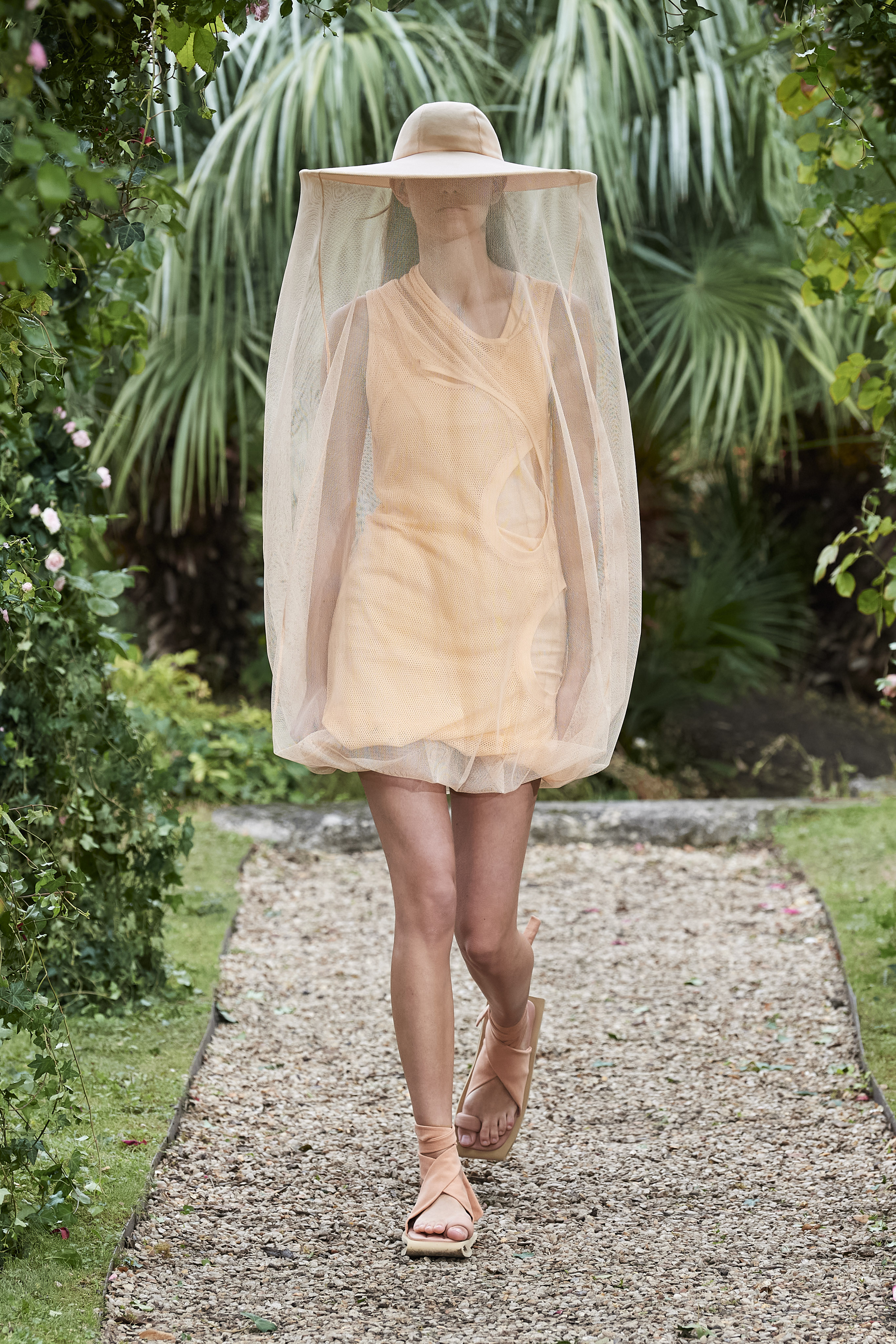 Though such bold use of florals typically connotes celebration, there was something a little uncanny about them here. Digitally manipulated, they almost looked as if seen through a teary squint. "The world is crying, so are the flowers in all the prints we have developed for the collection," Felipe explained in the show notes, reflecting on the confusion that living in "a situation that is far from ending and in which the consequences are impossible to grasp" brings with it. References to beekeeping were hardly all roses either, reminding us of the damage we continue to inflict upon our planet and the fellow species that call it home. Still, the collection's overall note was irrefutably bright in its outlook, suggesting a blissfully symbiotic relationship between humankind and nature -- just like that enjoyed between a beekeeper and their bees.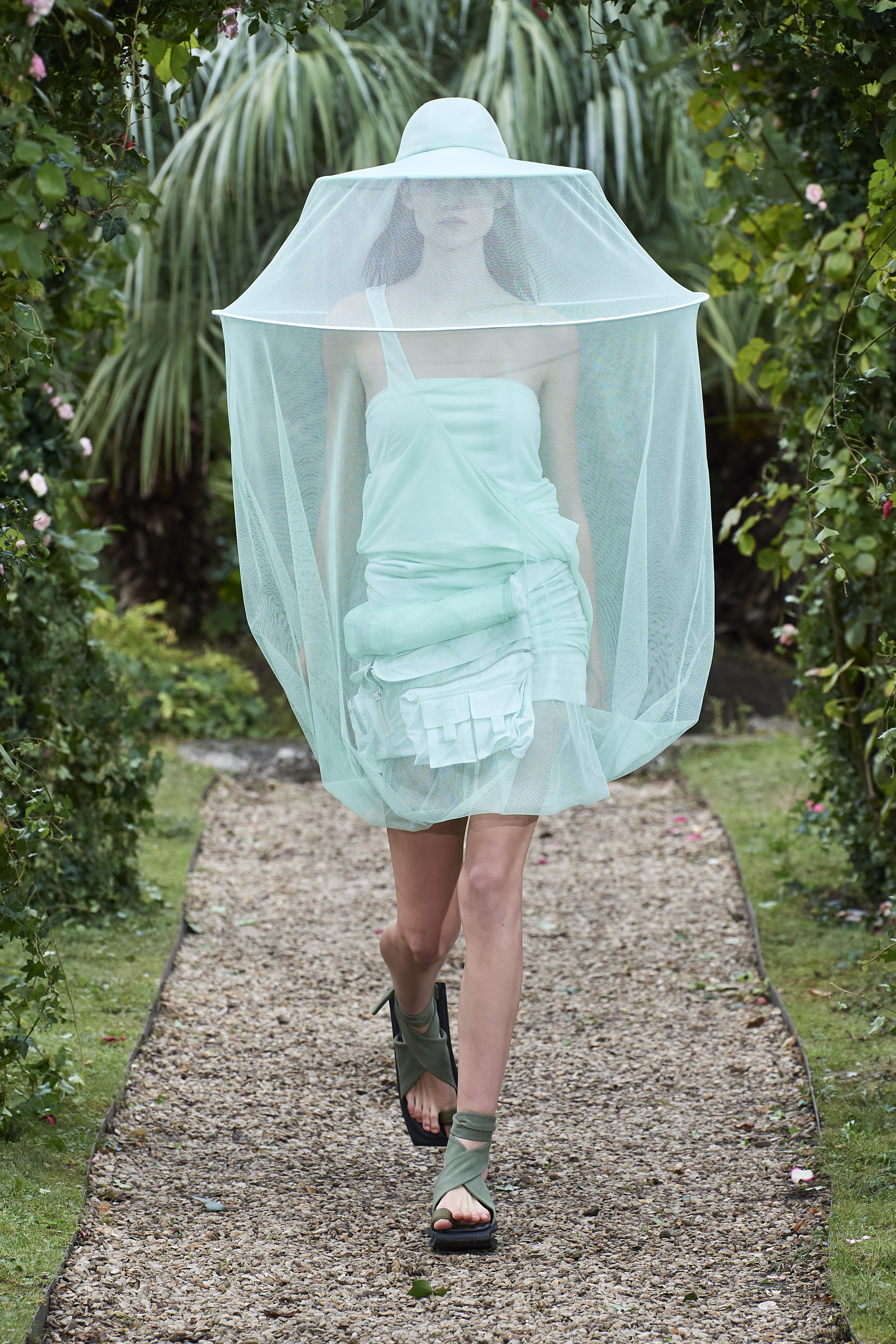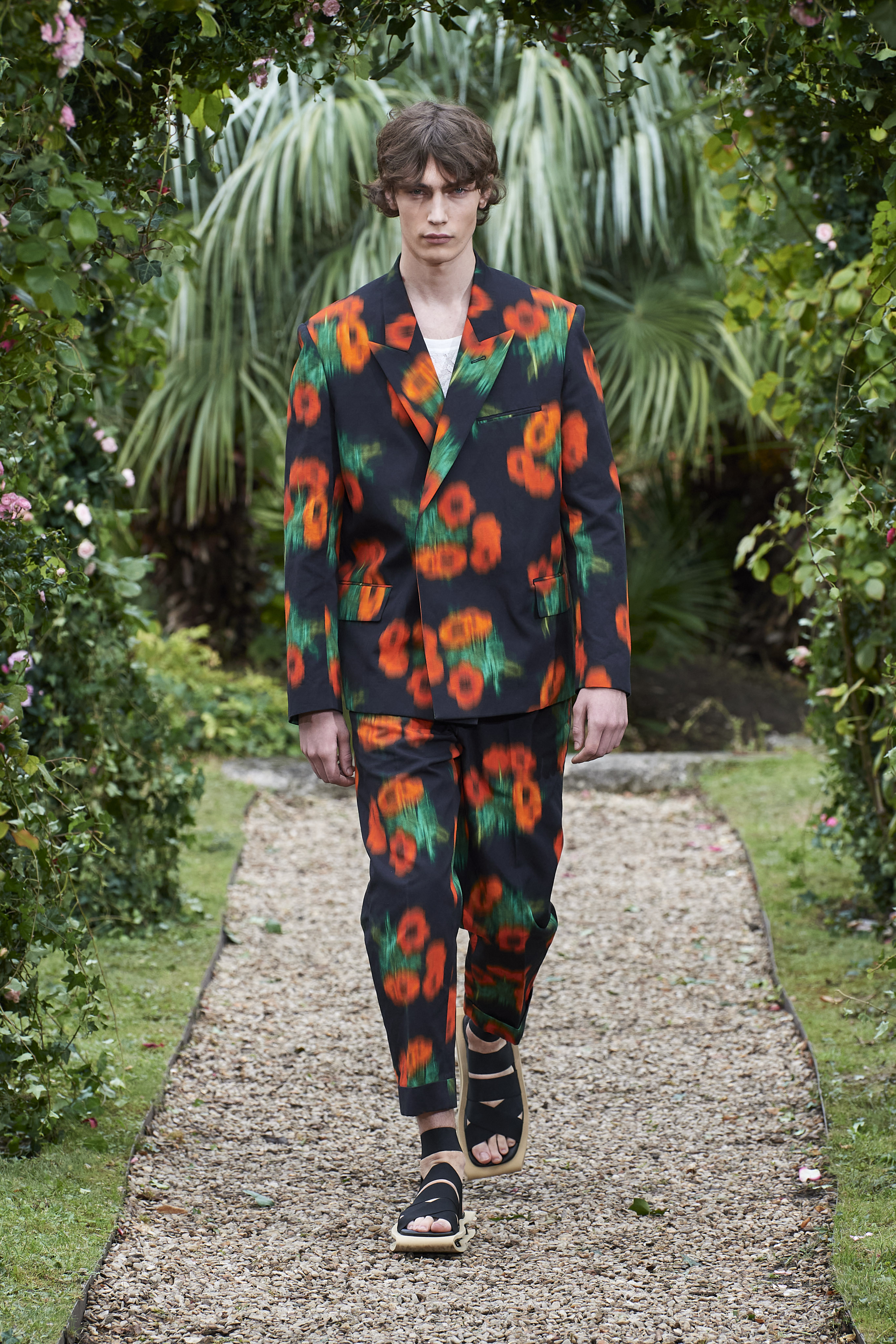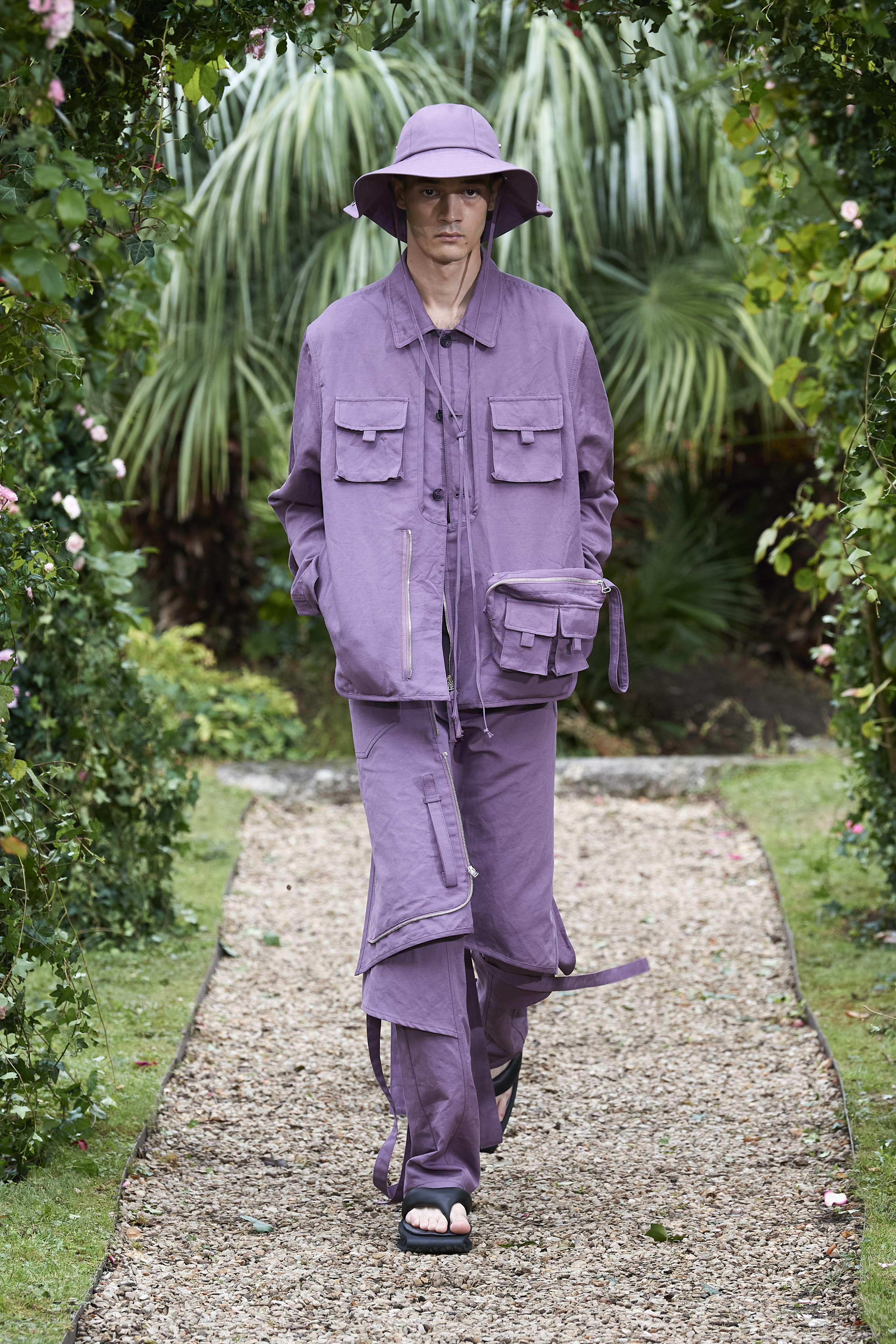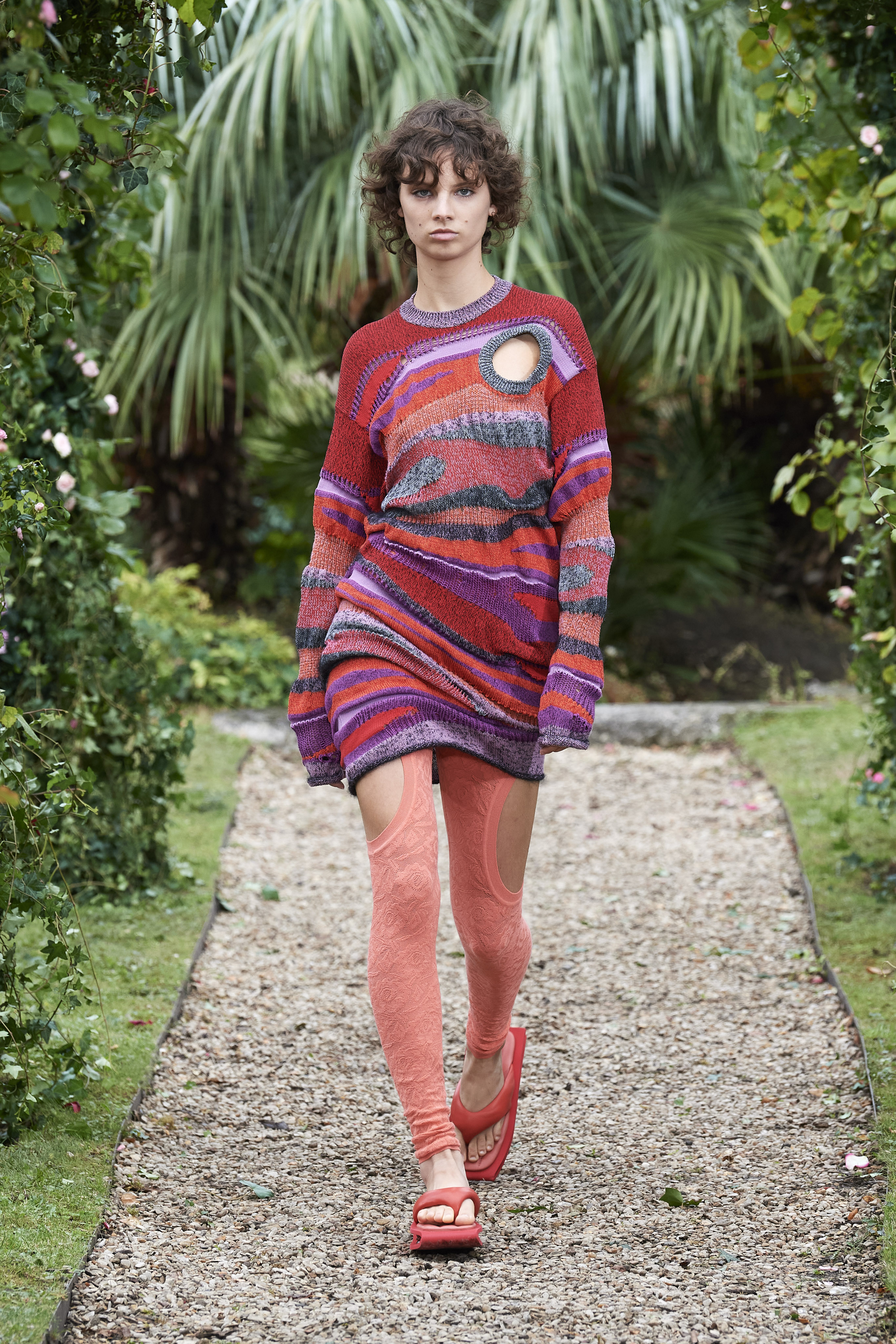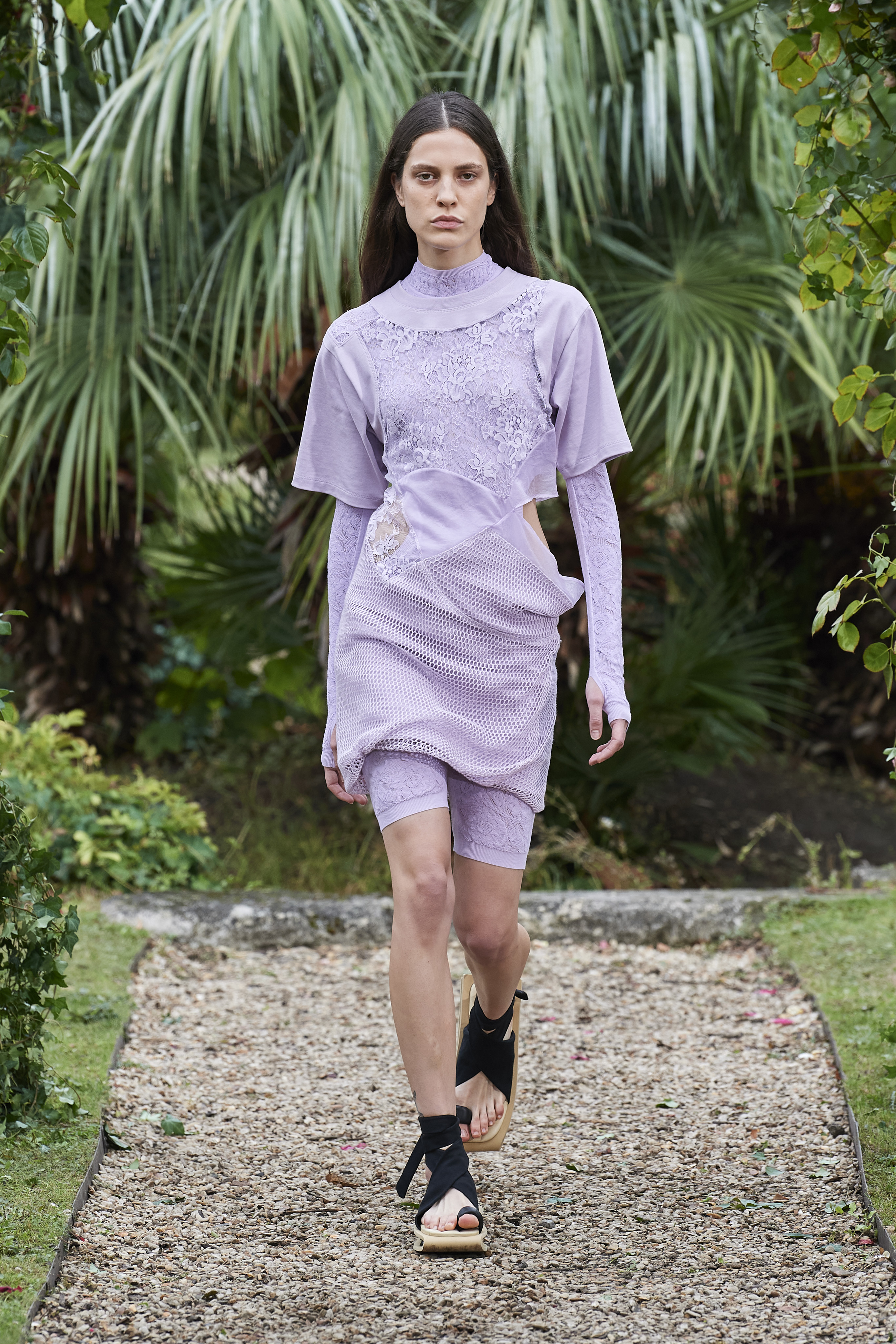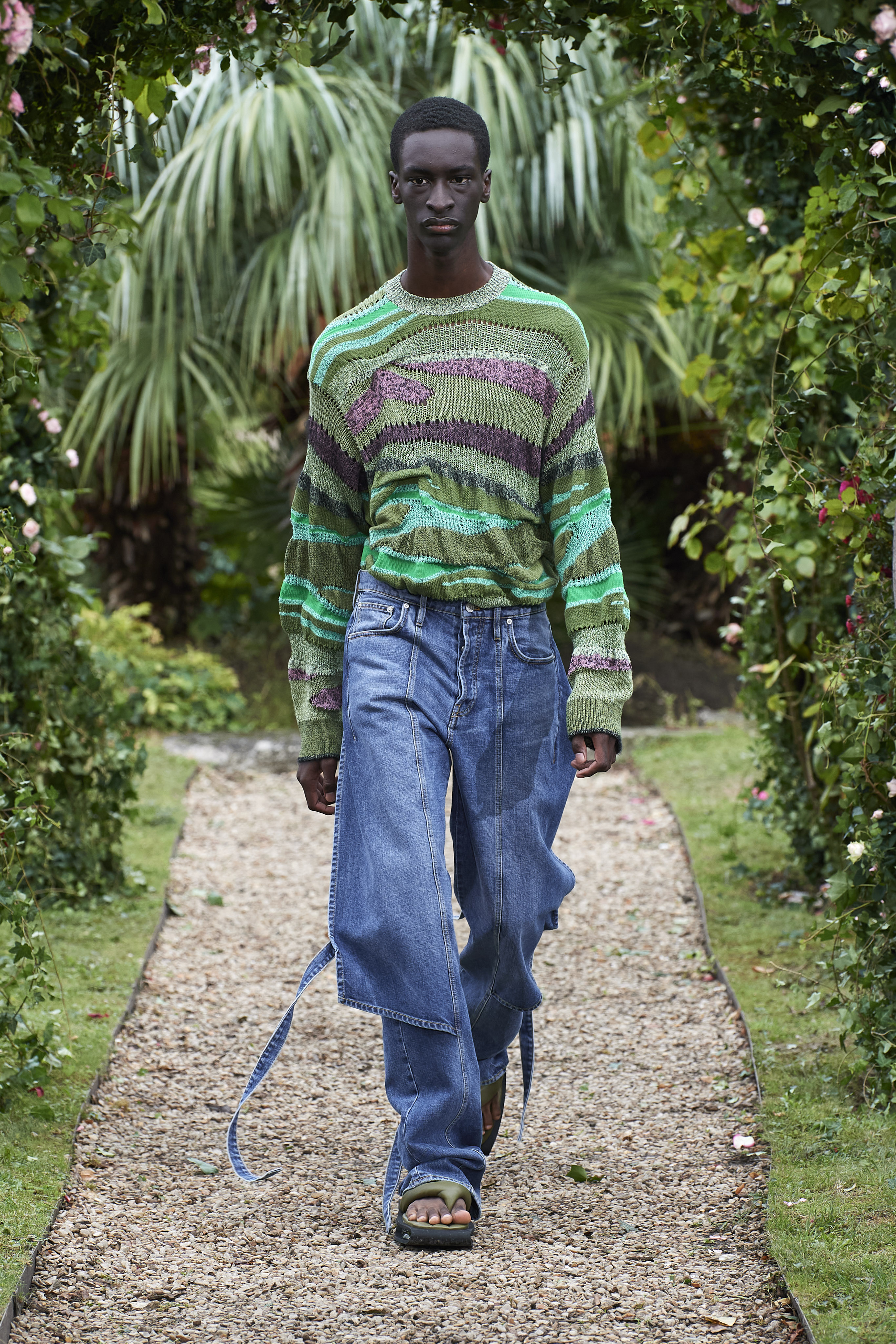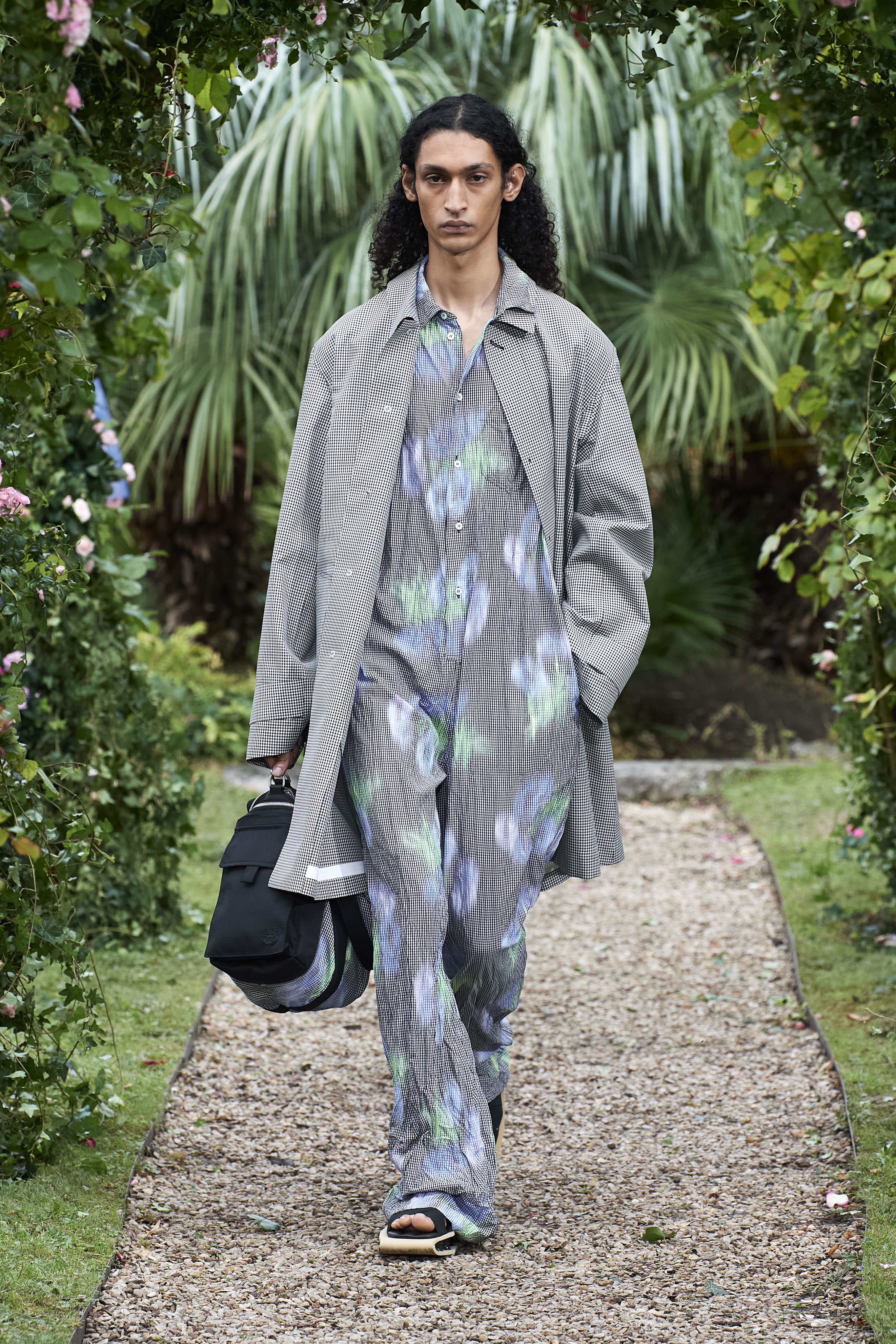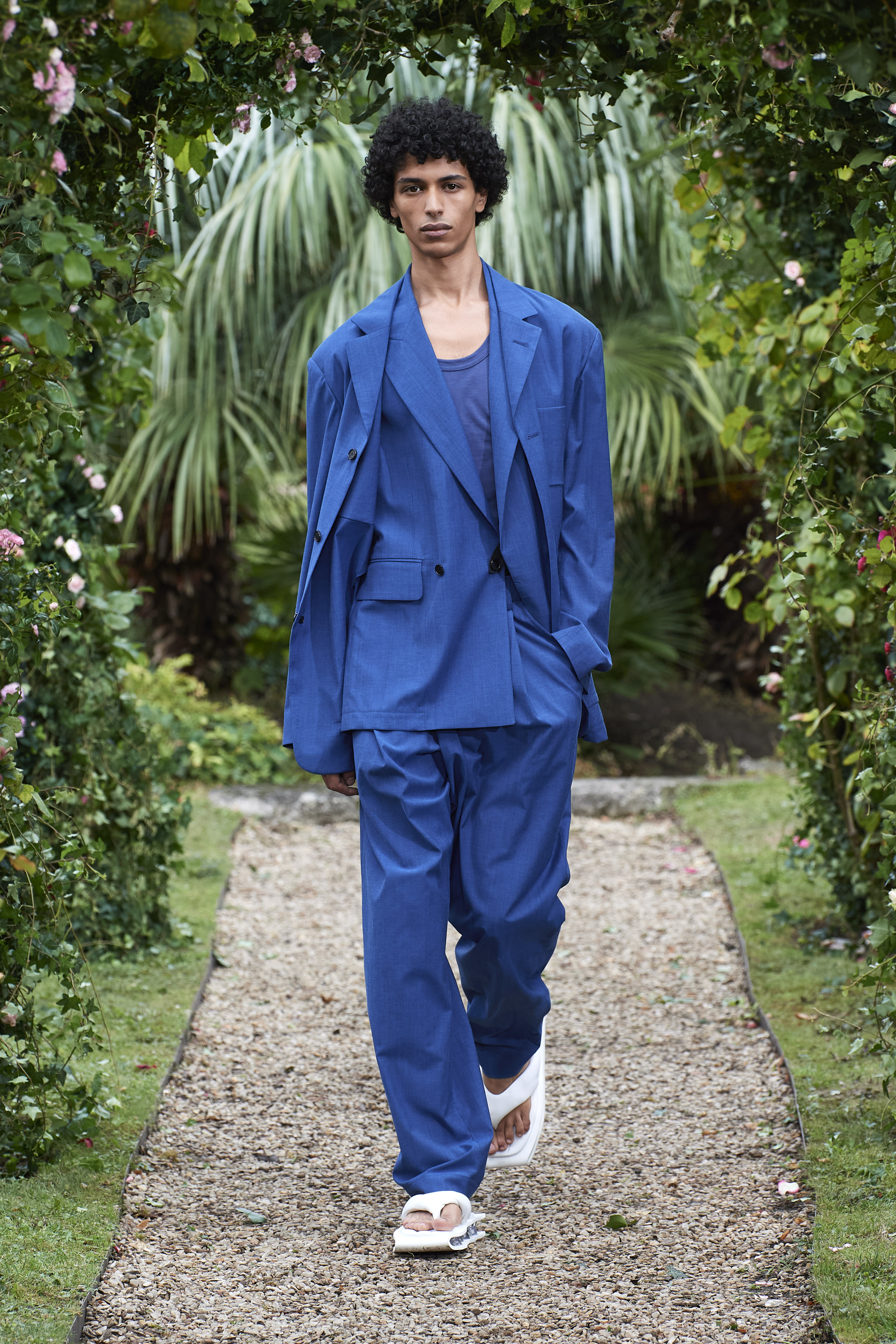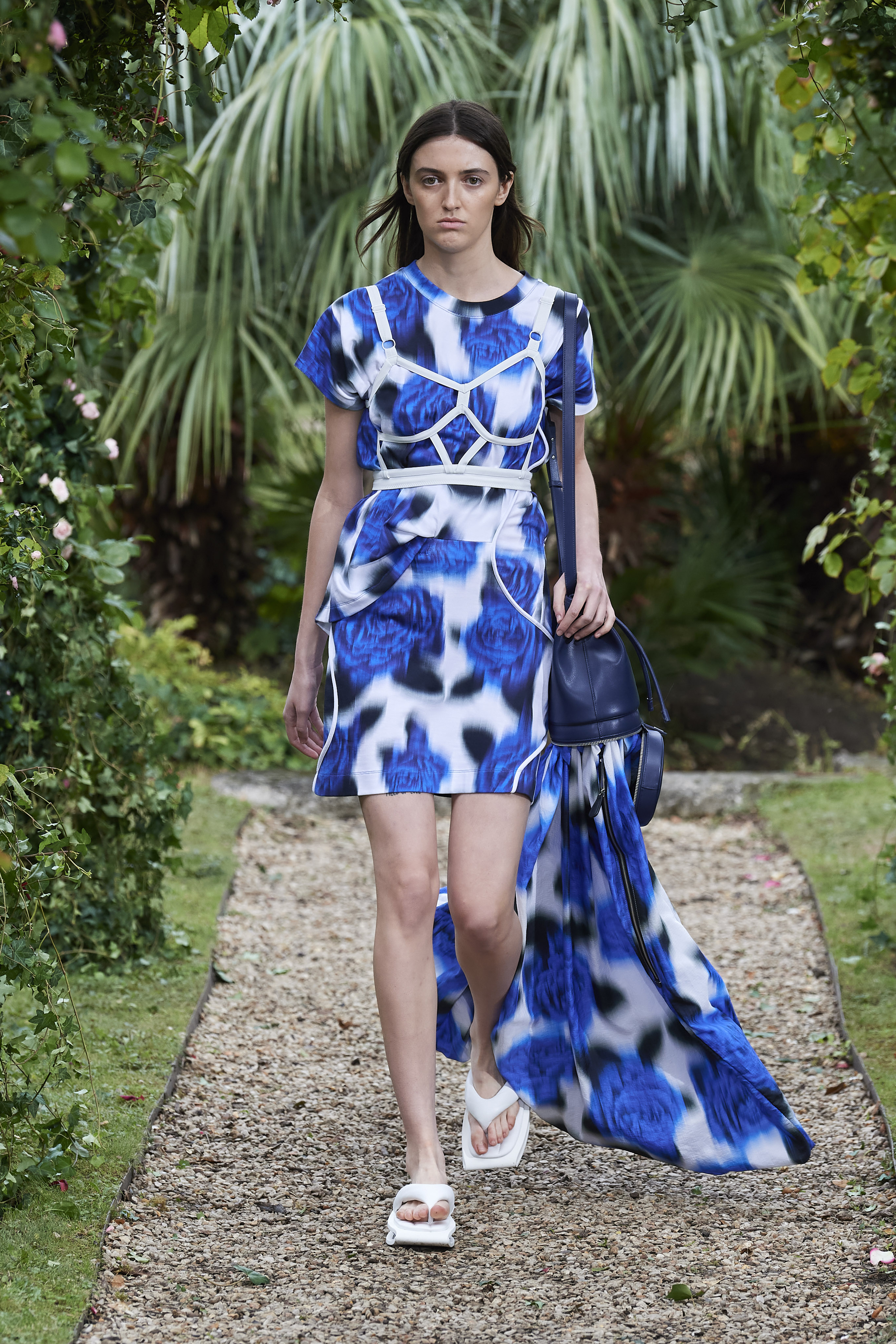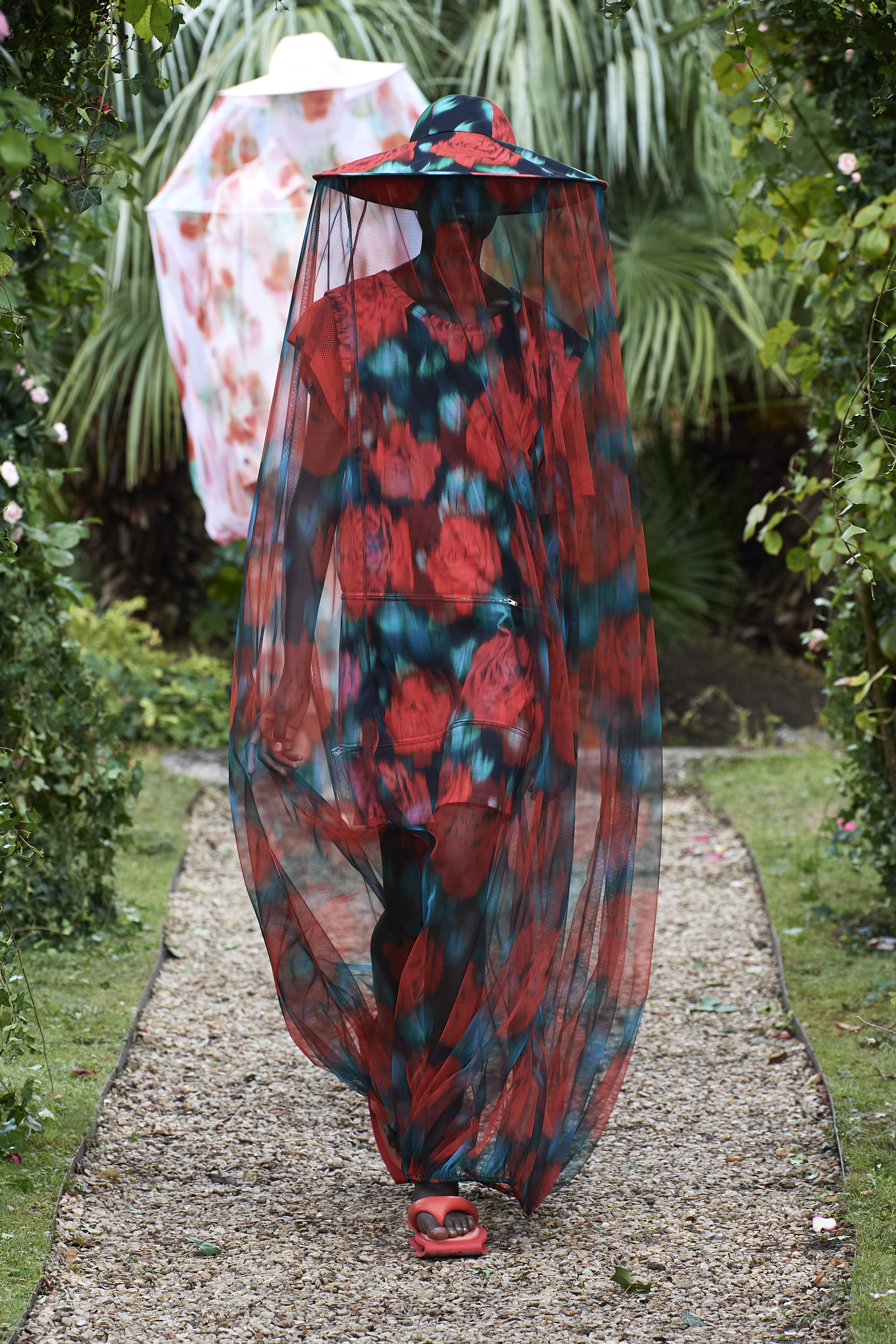 Tagged: