This memoir is a rallying cry for gen Z optimism in a world without hope
21-year-old Jeremiah Emmanuel's debut book, 'Dreaming In A Nightmare', is about having hope in the future, despite whatever obstacles are holding us back.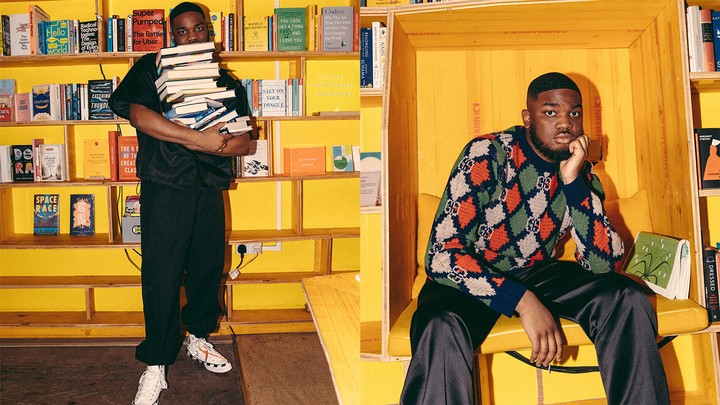 Photography Danny Kasirye
"For me and for my friends, it was difficult to dream when our reality more closely resembled a nightmare," says Jeremiah Emmanuel. "I wrote this book to help change that, to be a voice for the voiceless, and to highlight many of the problems gen Z from disadvantaged backgrounds have to face day in, day out."
Jeremiah's debut book, a memoir titled Dreaming In A Nightmare, feels prescient given the recent A-level debacle. But the subjects it addresses — identity, housing, education, employment, violence in the criminal justice system — are systemic and long term. It's an emotionally searing and powerful account from the 21-year-old youth activist, a former deputy young mayor of Lambeth and entrepreneur who, at 17, was one of the youngest people to receive a British Empire Medal from the Queen.
Deftly moving between the past and the present, the book illuminates the polarising worlds Jeremiah inhabits. From having dinner with Richard Branson in Corsica and discovering a childhood friend was the victim of knife crime that same weekend, to meeting the PM to being stopped and searched by police. But the memoir isn't just autobiographical. "This is for young people all over the UK who want to have hope and want to get out of their situations," says Jeremiah. "Anyone can relate to the stories I share. This is for all of us."
A rallying cry for gen Z to overcome obstacles, Dreaming In A Nightmare is ultimately a book about hope and galvanising change. As Jeremiah puts it: "This is a guide to recognising the nightmare — and a blueprint for dreaming your way out of it." Speaking to i-D in south-west London, a few weeks before Dreaming In A Nightmare's release, Jeremiah tells us about how he came to write his memoir, moving past structural and mental barriers and how young people can find a way forward in a world that's holding them back.
Tell us how your experiences growing up in South London shaped your memoir
I felt that the book's title embodied my life growing up and it wasn't down to a geographical location or a specific area, it was more my experiences. I came to realise that I was so desensitised by some of the issues that were ongoing within my community, I didn't realise that things were out of the norm. But to other people who've grown up differently or grown up in a different area, my reality could be seen to them as a nightmare. That's where the nightmare element comes from: the fact that your reality could be seen as a nightmare.
When I was growing up, I was encountering all these different issues. We were frequently homeless so I moved homes at least seven times in seven years and went through the death of my friend in the same time. I thought I was alone. It wasn't until later I realised there's so many other people experiencing the same things. Many of the issues I talk about are happening in communities all over the world.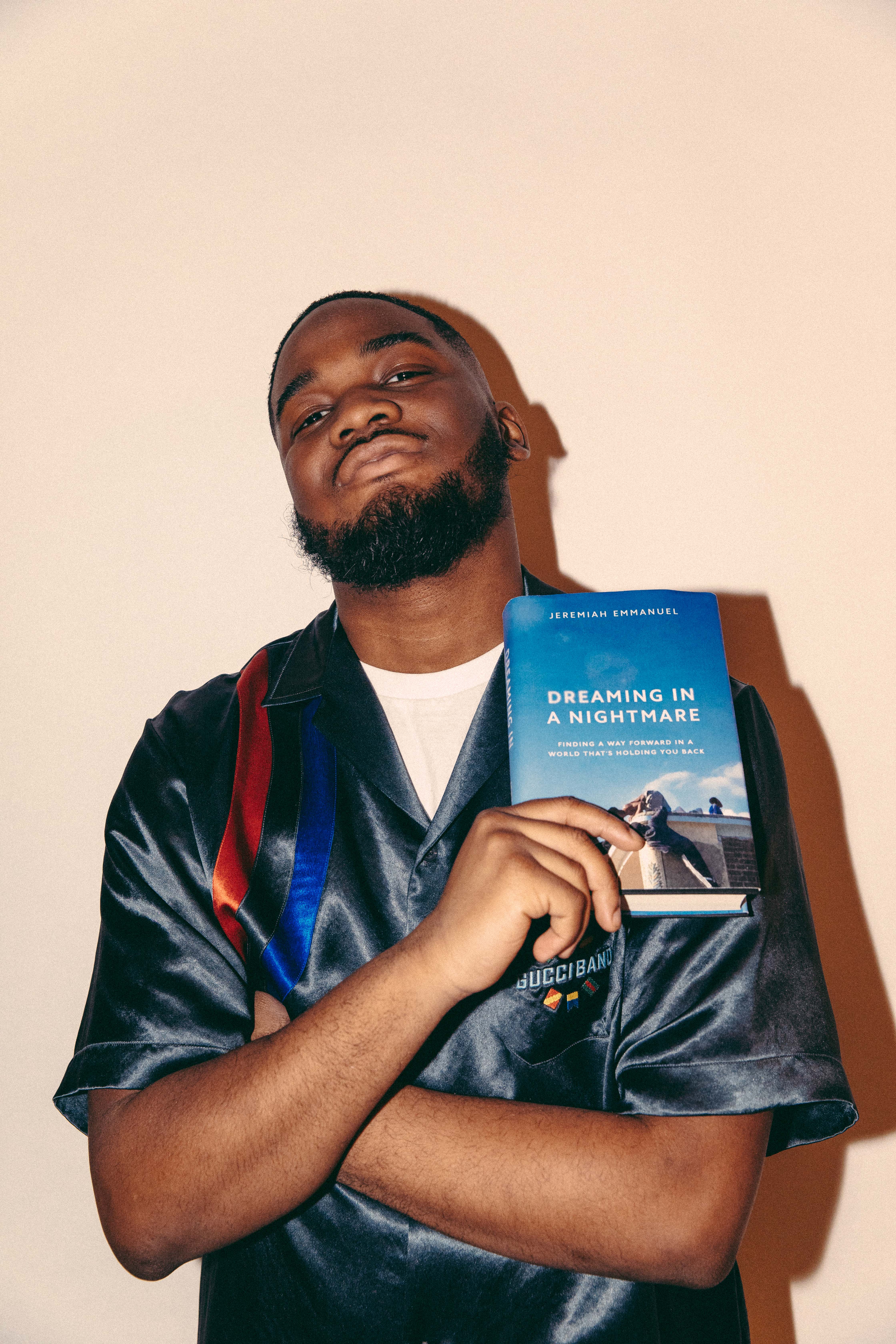 What did you want the memoir to achieve?
The main thing I wanted to achieve was to figure out if we can make the UK a more equal society. I touch a lot on inequality and social mobility as I really wanted to expose a lot of the things that are happening. I talk about personal experiences – a lot of the time I saw things that would never make the news so how can I expect someone who lives in a completely different neighbourhood to even know what's going on? I want to inspire young people like myself to dream within a nightmare. It's talking about many solutions to a lot of the themes. I also want this book to be my protest. We need to become a more equal society in the UK and the only way to be equal is to talk about inequality. And a massive part of this book is entrepreneurship. As a young entrepreneur, supporting young Black businesses, minorities, women and other young people with business ideas to focus on getting the business support and funding is one of my long-term goals.
Can you explain the title?
I made an Instagram post in 2017 when I was on the island of Corsica, taking part in the Virgin Strive Challenge. One of my photographer friends took a shot of me on some rocks by the sea. Everything felt like a dream: the view, the fresh air and the sunset. There was that moment when I reflected on my life growing up and it made me realise how far I came.
Hope seeps through the memoir despite the bleakness of its subject matter. Why was it important for you to capture this?
If I didn't have hope, I would be in a completely different place. I've really opened up in this book, it hasn't been easy. I'm a really private person, I don't really like a lot of people knowing my business but I know I have a strong message and that can really bring hope to thousands of people. I don't think there's a book like this that talks about the despair, the hard times – and the good times. It's an opportunity for young people to be inspired that they can get out of circumstances they may find themselves in.
You talk not only about structural barriers but also about mental barriers that face young people. Self-belief has really guided you, particularly with your entrepreneurship. Tell me why you think self-belief is so vital
The first time I heard about self-belief was from Jamal Edwards (founder of SB.TV). He mentions it in his book. I've followed his journey since I was 12 and without me even realising, we now have so many similarities. I got to work with the Virgin Group, I ended up getting an honour from the Queen, I started working in the music industry, launched my own label and started working the same people. It was like prophesising things into existence. That's why I really believe in law of attraction — I got all my self-belief from Jamal.
Kenny Imafidon, an amazing social entrepreneur who mentored me when I was quite young, also made me realise that you really have to do it for yourself. You can have hopes and dreams but if you just sit there and dream about it constantly, how is it going to happen? You need to value yourself and you need to believe in it. If you don't believe in yourself, it's impossible to move forwards, that's why self-belief is so important.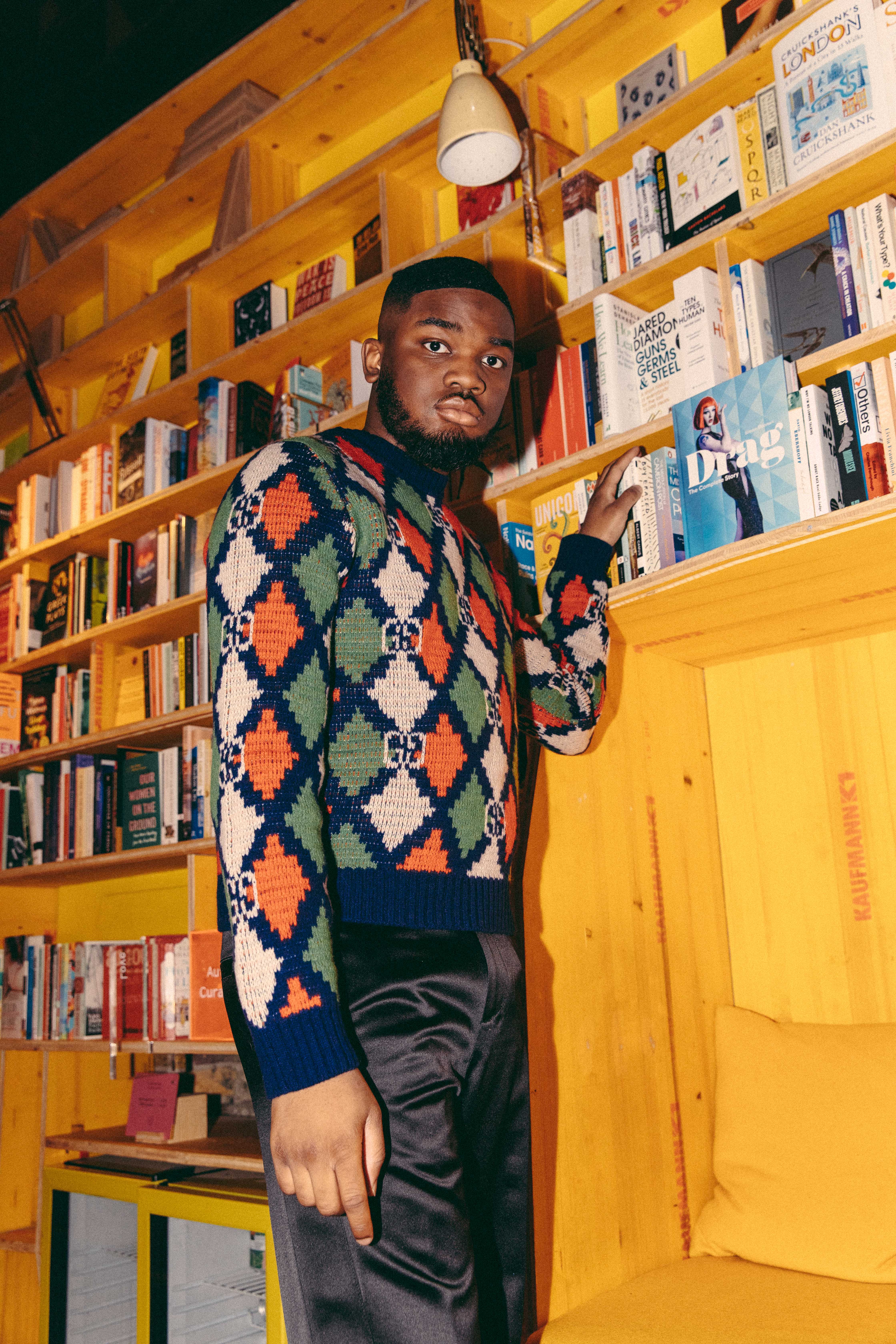 In the education section, you described how youth funding cuts led to Brixton McDonald's becoming a safe space for you and your friends. How important are safe spaces for you and other young people today?
Safe spaces are super important. We were young and didn't have a safe space to go. KFC and McDonald's felt like a safe environment in our heads because we were around our friends. But when I look back at it, hanging around in Brixton until 11pm after school was probably one of the most dangerous places to be. We were seeing fights on the main road or inside McDonald's and people doing crack in the toilets — these were things we should never have to see.
As youth services were cut everywhere in 2017, every single youth centre we could have gone to in the whole of our borough was shut down or their services were limited. There's still not many youth centres or services to go to. Some of my friends who went to Eton, Harrow or were privately educated always had something to do. But when it came to us, if there were no free extra-curriculars, the only thing you could do was hang around.
When I talk about spikes in youth violence, I'm not literally saying because youth clubs are shut, now suddenly youth violence has risen. But as you can imagine, if young people have nowhere to go and are exposed to certain things and you're seeing it every single day at 13 or 14, you're going to think it's the norm.
It got to the point where we got to know the staff from Brixton McDonald's who understood that we didn't have anywhere to go. The managers could have easily told everyone to get out as we weren't buying anything, but they let us stay. I'm forever grateful to them.
There's a line in the book where you say 'You are living in a nightmare if you are letting your background, your environment or people's perceptions limit your potential'. What's your advice for young people to find a way forward in a world that's holding them back?
We can talk about change all day but if there's no action, there's no point. We live in a world that will always hold us back — it could be down to your race, ethnicity, your beliefs, or your gender. But there are practical things we can all do. If you want to move forward, you need support sometimes. I've only achieved what I've achieved today through networking — if I didn't network, this book would never have happened.
Building knowledge and experiences are other ways to see past your environment. With me, I made sure I filled myself with knowledge, whether it was reading books, watching videos, lectures online, going to networking events or doing short online courses. These are practical things we can all do.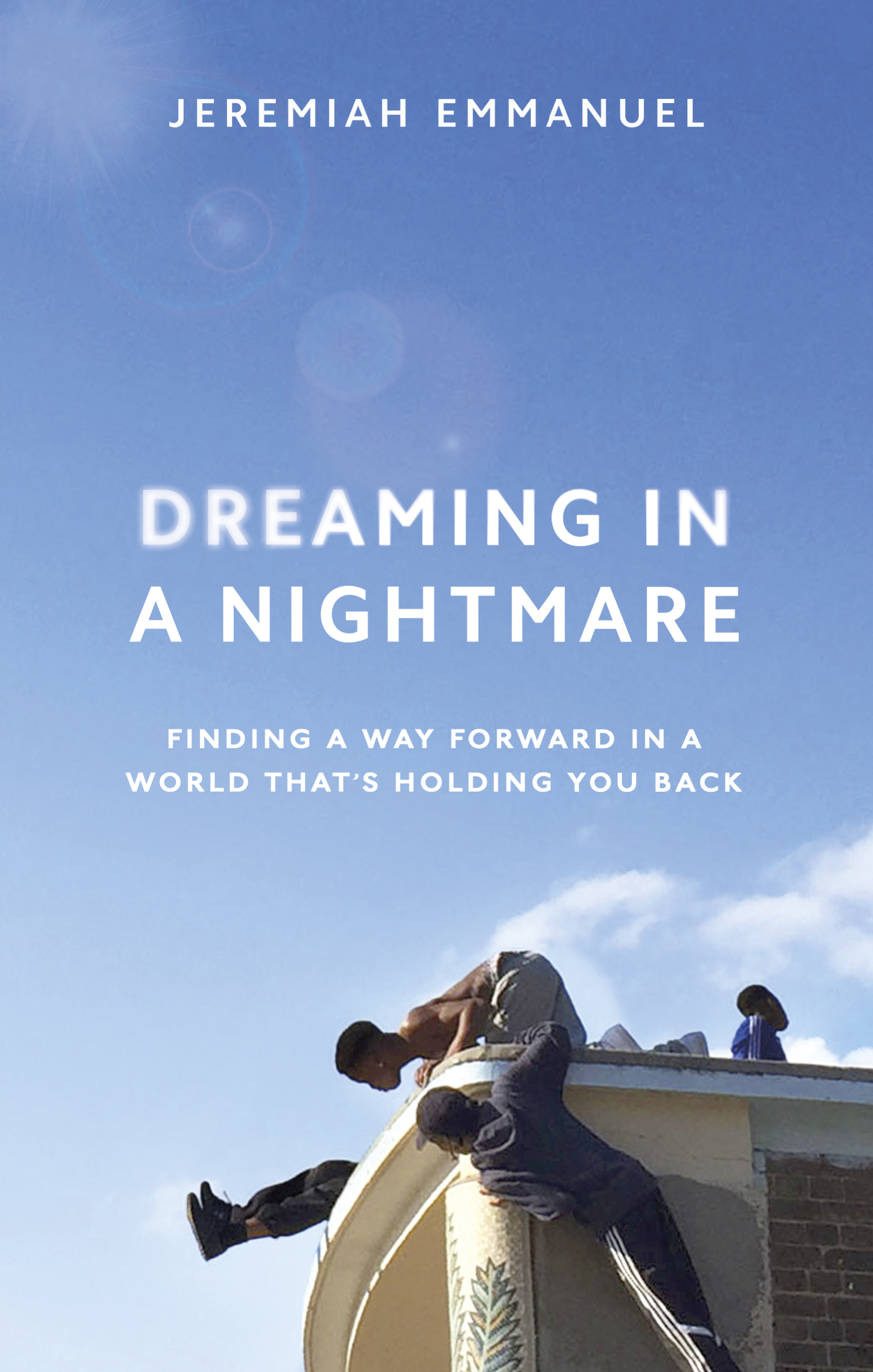 Jeremiah Emmanuel's Dreaming In A Nightmare is on sale now.