The Black Music Action Coalition demand an end to racism in the industry
Cardi B, Lil Nas X, Billie Eilish, Travis Scott, Lady Gaga and Rosalía have all backed an open letter calling for urgent action.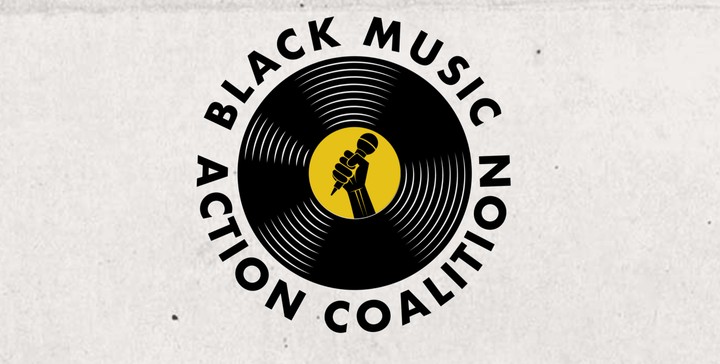 Photo courtesy of Black Music Action Coalition.
Formed in alliance with #TheShowMustBePaused -- an industry-wide initiative that saw the music industry fall silent on Tuesday June 2, in observance of the racism and inequality at its core -- the Black Music Action Coalition are set on changing the music industry from within.
The advocacy organisation is made up of hundreds of artists, producers, songwriters, managers and lawyers working worldwide with the aim of dismantling systemic racism in music. In an open letter to Partners and Chief Executives, they explain that: "We created BMAC to address long-standing racial inequities in the business, the financial impact of those inequities for both Black artists and executives, and ways we can work with you urgently to solve these problems." They note that while they are encouraged by recent efforts by Universal Music Group, Warner Music Group, Sony Music, Apple, YouTube and BMG, they are all-too-aware that more must be done.
"Our highest priority at this moment is to meet with each company's CEO, senior management and your newly formed foundation boards to mutually develop a plan to address the deeply rooted systemic racism in our industry," the letter continues. "This plan must include a review that specifically examines: inequalities in the treatment of Black artists; the recruitment, advancement and salary parity of Black executives; and a general analysis of how your company will make things right by Black artists, executives and the greater community."
The open letter has been co-signed by an impressive number of artists -- including 070 Shake, Ariana Grande, Billie Eilish, Cardi B, Demi Lovato, Harry Styles, Kehlani, Lady Gaga, Lil Nas X, Missy Elliott, MUNA, Pharrell, Rico Nasty, Rosalía and Travis Scott -- and the BMAC are working with an advisory board that is reported to include Quincey Jones and Clarence Avant (of Netflix's The Black Godfather). Clarence released a statement to coincide with the launch: "Many have come together in the past to address rampant racism in our business and society. Never before, though, have I seen a moment when a cross-generational group of powerful Black artists, songwriters, producers, managers, agents and lawyers have come together in this way, working as one, with a common, unified voice to root out racism. There is power in that union."
Crucially, the open letter sets out clear terms: they ask businesses to have made clear plans within 30 days. "BMAC intends to hold you accountable and will keep track of the music industry's efforts to clean up its own house," the letter ends.