The online Peter Hujar exhibition you need to see now
Pace Gallery's 'Peter Hujar: Cruising Utopia' combines unreleased images from the late photographer's archive with some of his best-known portraits.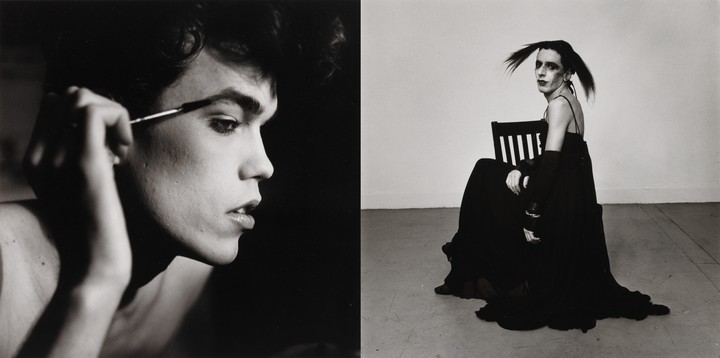 Left: Peter Hujar, David Brintzenhofe
Applying Makeup, 1982; Right: Peter Hujar, John Heys in Lana Turner's
Gown (III), 1979. © The Peter Hujar
Archive
In the contemporary queer imaginary, few places are as mythologised as New York City in the 70s. Bordered by the Stonewall Uprising in 1969 and the onset of the AIDS epidemic in the early 80s, it was an era that saw the flourishing of queer intimacy at Manhattan's peripheries -- in unmarked, underground Downtown locales, and by the derelict piers and empty car parks that fringed the island's West Side. In many respects, it was a city whose countercultural map was charted by queer desire.
Among the most iconic fixtures of this New York was the photographer Peter Hujar, whose work from the late 60s to the early 80s is now viewed as one of the most poignant chronicles of the times in which he lived. In Peter Hujar: Cruising Utopia, an online exhibition running on Pace Gallery's website until July 14, a selection of the photographer's best-known portraits -- among them those of his dear friends Fran Lebowitz, Susan Sontag, and former lovers Paul Thek and David Wojnarowicz -- are paired with lesser-known and unreleased pictures. Peter's seemingly stolen glances of fellow cruisers at the Christopher Street Piers are particularly noteworthy inclusions. "They powerfully suggest a lost New York, where urban wastelands provided utopian spaces for public intimacy: the piers, the night-time streets, the vacant parking lots and nearby bars," explains Oliver Shultz, Pace's Curatorial Director. "In these works, the camera's lens stands in for Hujar's gaze -- he is literally cruising with and through the camera -- which suggests that cruising for sex might itself be an aesthetic and performative practice."
Of course, if you've ever seen any of Peter's work, you'll know that the erotic charge of his vision is an essential facet of his photography, and plays no small role in what continues to seduce viewers to this day. He was "an artist who knew that eros -- his eros -- -was central to his own view of the world," concurs Stephen Koch, Director of The Peter Hujar Archive. "From age 19, he knew his gay sensibility had to be central to his art. I really think he never even thought about treating the subject of sex with anything except forthright personal candour."
It's parallel to this that the exhibition's title was chosen, borrowed from a book by queer theorist and philosopher José Esteban Muñoz, Cruising Utopia: The Then and There of Queer Futurity. "Muñoz's idea was that queerness is inherently utopian -- and that the idea of "utopia" is inherently queer -- and his book explores how artists in New York forged a queer culture that was emancipatory, subversive and liberating in the era after Stonewall but before the AIDS crisis, through manifestly utopian practices like cruising for sex," Oliver says. "Though Hujar isn't mentioned in the book, Muñoz writes about the very same urban spaces that he photographed in the 70s, [...] spaces outside the strictures of everyday society, where a different kind of sociability was possible."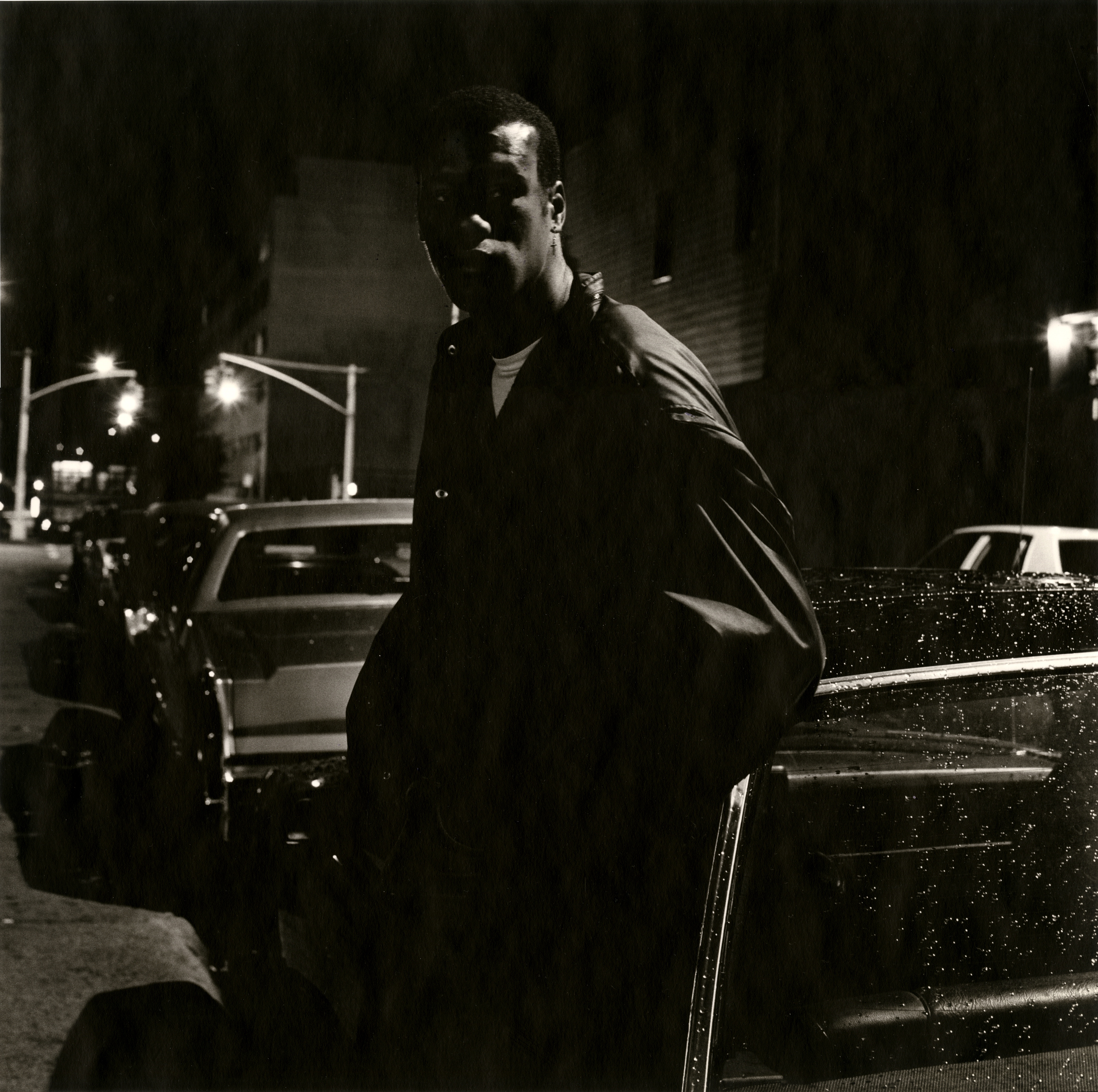 Of course, the spaces in which such free queer sexual expression proliferated have since disappeared, in part due to the violent gentrification that the places Hujar once turned his lens to have since experienced -- the areas around the piers are now home to some of New York's most sought after real estate. The ending of this particular episode of queer history also owes much to the arrival of AIDS, which devastated New York's queer communities, and to which Hujar himself succumbed in 1987.
"If 'utopia' comes from the Greek 'u-topos,' meaning 'non-place,' perhaps that's just what Peter Hujar's New York is for us now -- a non-place that remains deeply influential in the queer culture and contemporary art of today's avant-garde," Oliver says. His words resonate strongly with feelings that many may feel now, revisiting memories of places and social contexts that may never again exist as they once did: "As we occupy our own virtual non-place in the Zoom-saturated landscape of 2020, grappling for new ways of relating to one another in a socially distanced world, Hujar's photographs might remind us that the photograph -- more and more the medium through which we experience reality -- can also be a way of bridging distance, a conduit for intimate connection, and that intimacy can itself offer techniques of radical possibility."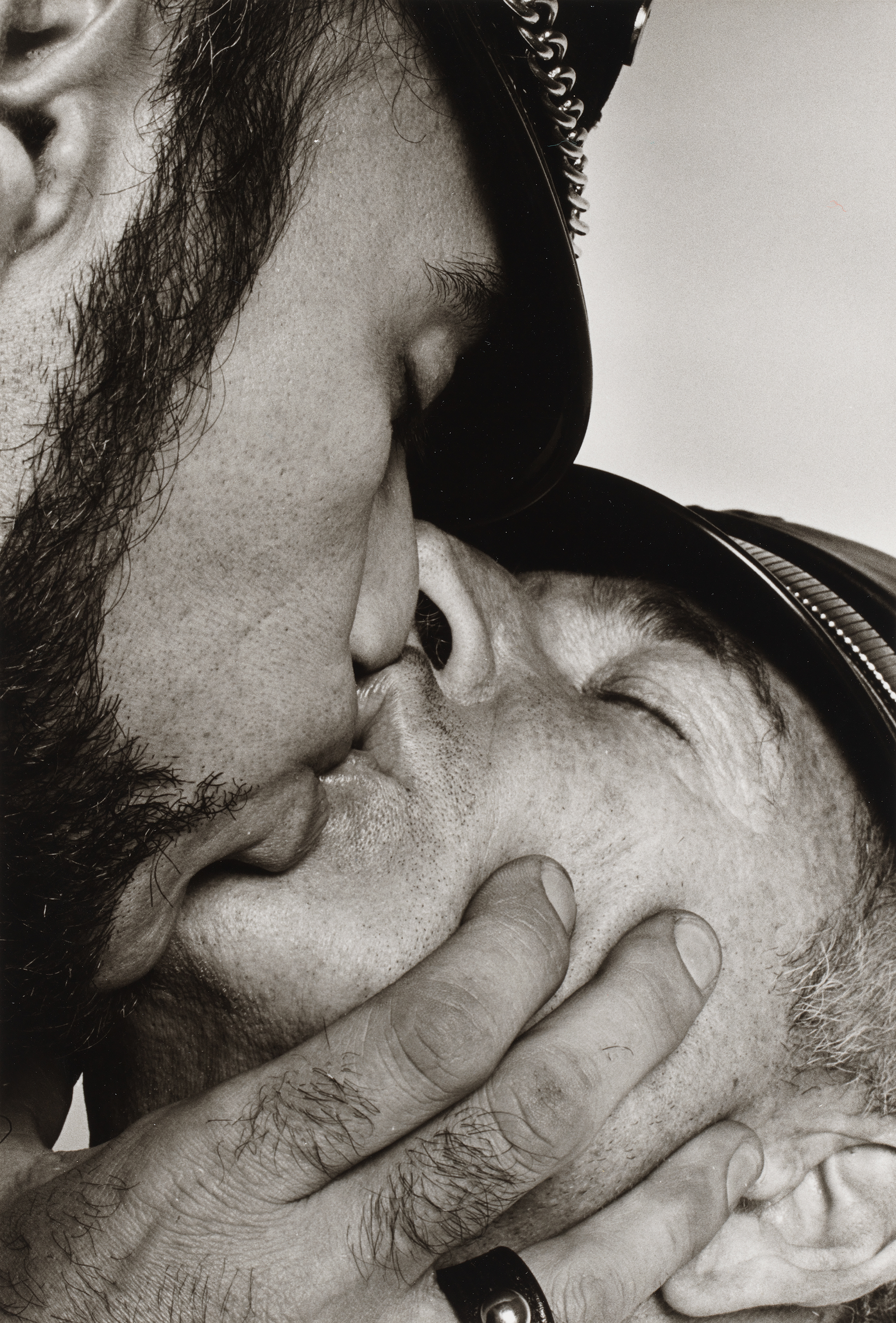 Peter Hujar: Cruising Utopia runs on Pace Gallery's website until 14th July. To commemorate Hujar's legacy during LGBTQ Pride Month, Pace Gallery and The Peter Hujar Archive will donate 10% of all sales from Cruising Utopia to the NYC AIDS Memorial.