Ash Lee Henderson: "Defund the police, amnesty for protestors, build local power, and to exercise our collective power"
Tennessean activist and organiser Ash Lee on birthing a new America.
|
21 September 2020, 12:05pm
This story originally appeared in Up + Rising, a celebration of extraordinary Black voices, and is the first chapter of i-D's 40th anniversary issue (1980-2020).
i-D chronicled over 100 activists and artists, musicians and writers, photographers and creatives, in Atlanta, Baltimore, Minneapolis, LA, London, New York, Paris and Toronto.
"Now is our time! We are building a world free from ableism, transphobia, homophobia, sexism, anti-Black racism, capitalism, police and prisons.
"Now is the time to invest in power and base-building, education, and organising our communities from the ground up. To implement multi-tactical strategies – engaging direct action, cultural organising, policy change, and everything else in our tactical toolbox to dismantle the systems that harm our people.
Now is the time to fight for the BREATHE Act, to defund police, to win amnesty for protestors, to build local power, and to exercise our collective power.
The moment to live our values out loud is right now. To make impossible things possible. To disrupt and dismantle the status quo so that our people can live long lives with dignity, free from the fear of harm. Vincent Harding once wrote, 'A new America still needs to be born, let us be the midwives.' Let it be so. Now is our time."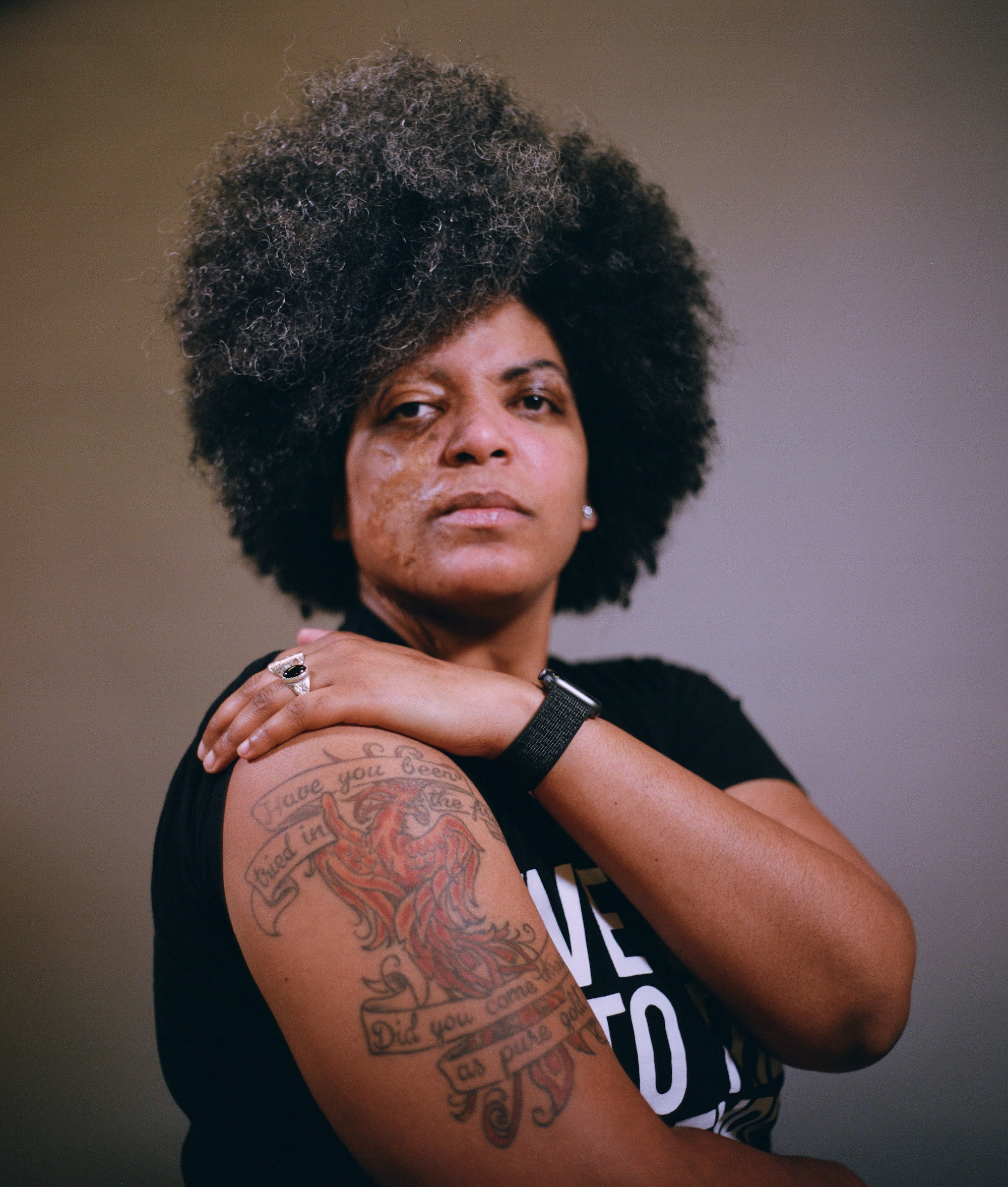 Credits
---
Photography Kristin Powell
Casting Samuel Ellis Scheinman for DMCASTING.
Casting assistance Alexandra Antonova.
Tagged: