Artists Luke and Carlos are naked and in love
Luke Abby and Carlos Darder have chronicled their whirlwind, year-long romance in their new book, Falling in Love.
Photographer Luke Abby is in New Mexico. His lover, Carlos Darder, also a photographer, is in Mallorca. They have been apart for some time now. "It's nice to miss each other," Luke says. "We have a lot of phone sex which is fun but, yes, we are pretty used to spending time apart. In a way, I think it makes us stronger."
It was just a year ago, last summer in the village of Valldemossa, Mallorca, when the pair first met. Luke had travelled there to shoot a short gay horror film. He spotted Carlos from afar, his curly hair in particular. Carlos saw Luke too: "I couldn't believe he was in the same place as me," Carlos reminisces. "He was very tall and thin. I just wanted to be alone with him." That same night, they moved in together.
Later that evening, Luke danced in the bathtub while his new lover took photos. The morning after, Luke returned the favour. "He was sleeping by the window on a mattress on the floor with an eye-mask on. The sun was pouring onto the bed. I took a lot of photos of that, and he didn't even realise."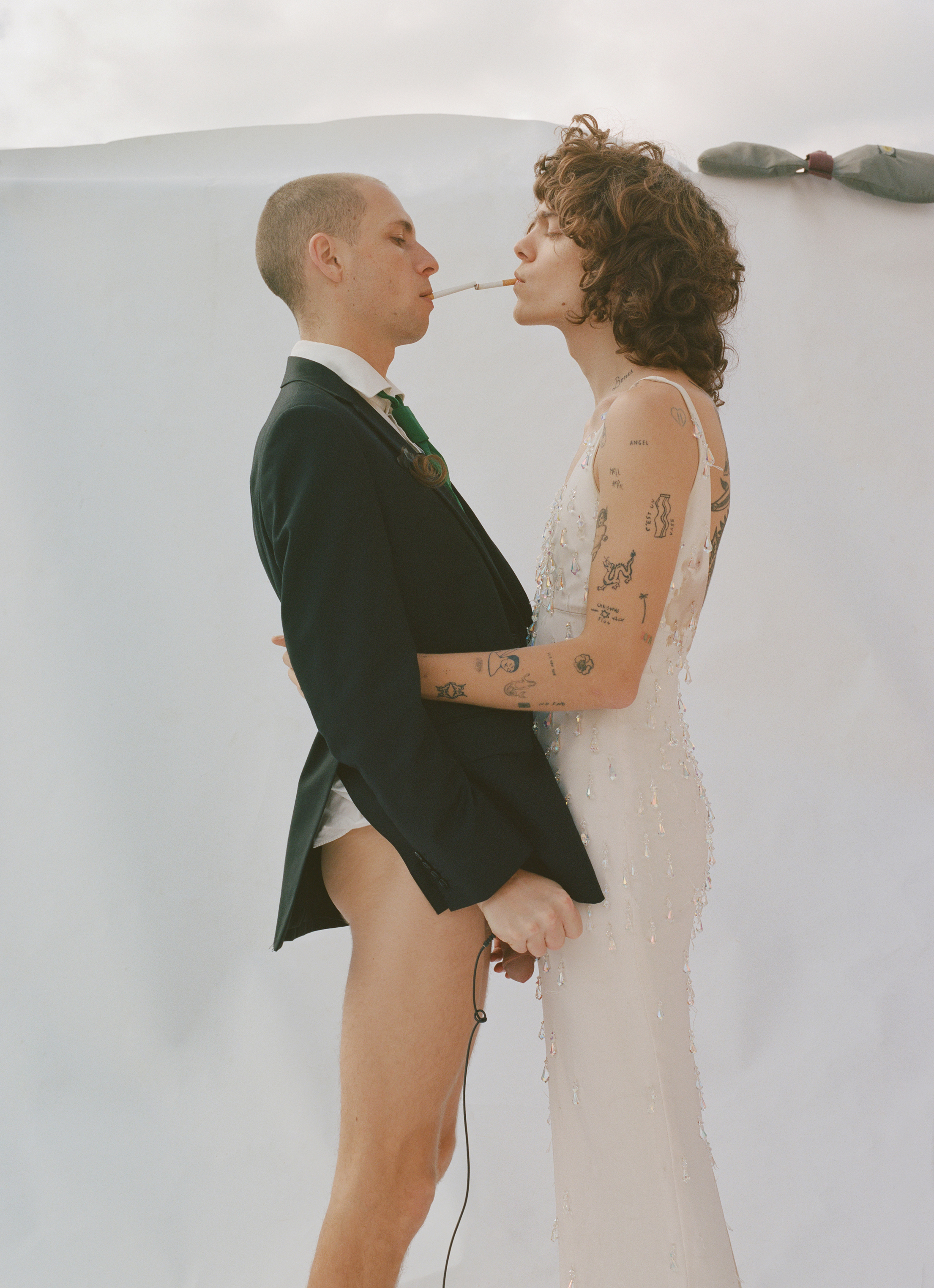 This moment -- brief, fateful, beautiful -- unknowingly catalysed a photobook the two have created together. It's simply titled Falling in Love and, across continents and through each other's lenses, captures the fervency of their relationship. "Everything happened fast, intensely, but easily and naturally," Luke says. "I also know that maybe, within that simplicity, I've experienced one of the deepest loves I ever will in my life."
The images capture the couple through affectionate, intimate frames; togetherness front-and-centre even when just one of them is in shot. They're on the beach, cooking, at the store, on the subway, in bed, clambering on bathtubs, camera facing the mirror. Most of the shots see them either partially clothed or totally naked. They feel like the kind of photos that might lie in boxes beneath beds, seldom seen by anyone but the subjects themselves. Instead, they are part of a book, viewed by many. "I think that the beauty of the whole experience and documenting it was so vivid and visceral that it was easy to look back on these moments and want to share them with the world," Luke says. "Something that feels so cosmic, maybe it doesn't belong to just us."
They feel safe together, which is, most likely, the reason why they feel safe sharing these vignettes of their lives too. "Safety is a state of mind," Luke insists, saying that they've learned to be happy and comfortable alone as much as they do together. "With or without the relationship, it's important to feel safe with yourself, and for it not to be a codependent thing. Your safety shouldn't feel influenced too much by the other person. But it's great to feel that with someone else too."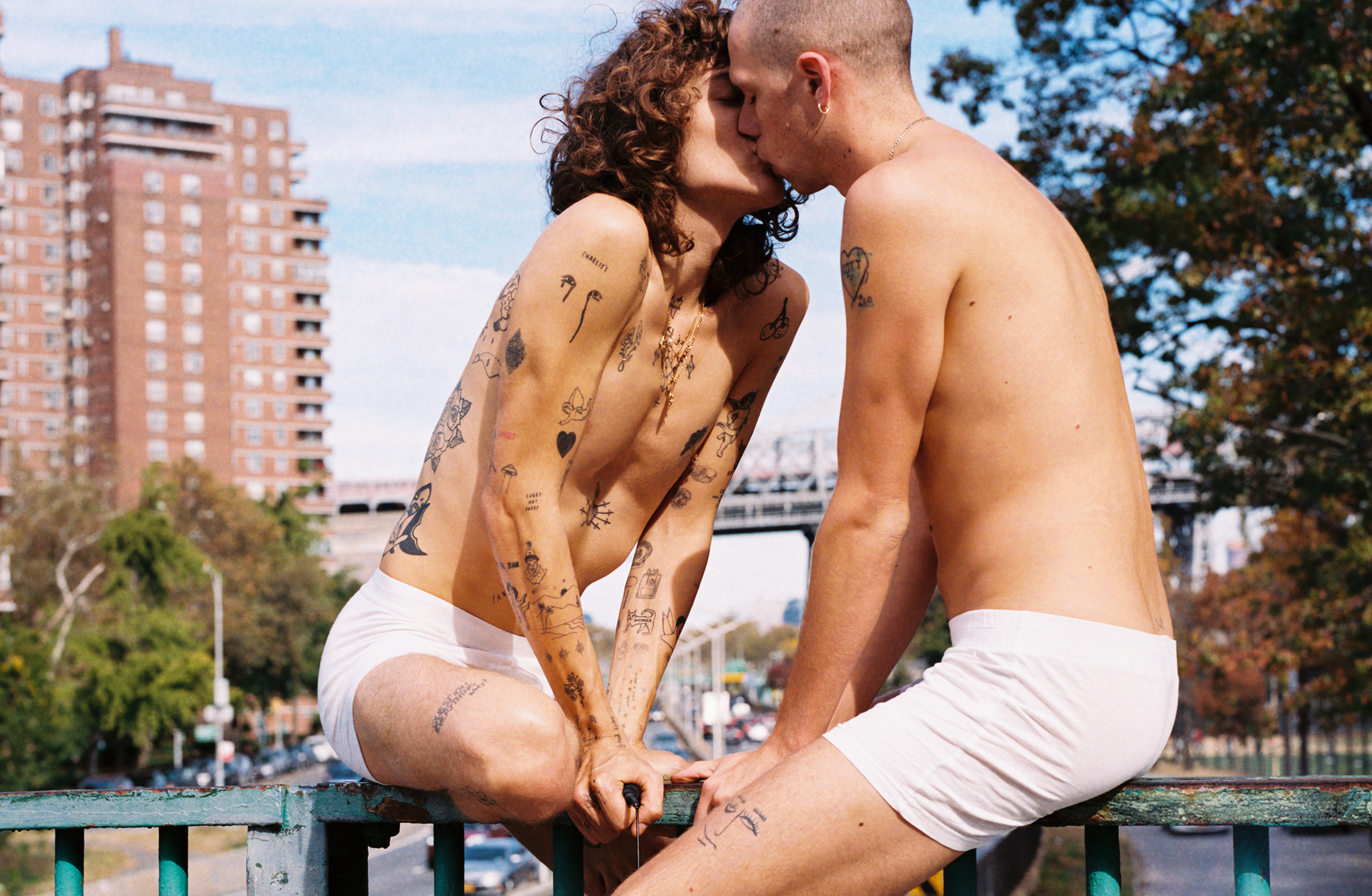 That rhythmic, almost in-built connection to each other coming to the fore bleeds through the pages of Falling in Love. It's a collection of images built around honesty; the idea of giving themselves to each other. There is a photo that sums up Luke and Carlos' relationship in the book, titled "Drying Hair". In the shot, taken by Carlos as he set up his camera and let it capture what unfolded, Luke leans over Carlos and dries his hair as Carlos gives him a blowjob. It's a beautiful, frank photo that symbolises reliance. "It's also supposed to be funny!" Luke says. "It captures our domestic setting."

While they've been apart during lockdown, Luke and Carlos been sending each other gay anime pornography, assigning characters to each other. It's a way of keeping that romantic, sexual connection alive with thousands of miles between them. "Actually, I think our life is like a gay anime movie," Luke admits. "Dreamy and exciting, like no relationship I've had before."
Falling in Love is available to buy through Luke Abby and Carlos Darder's stores.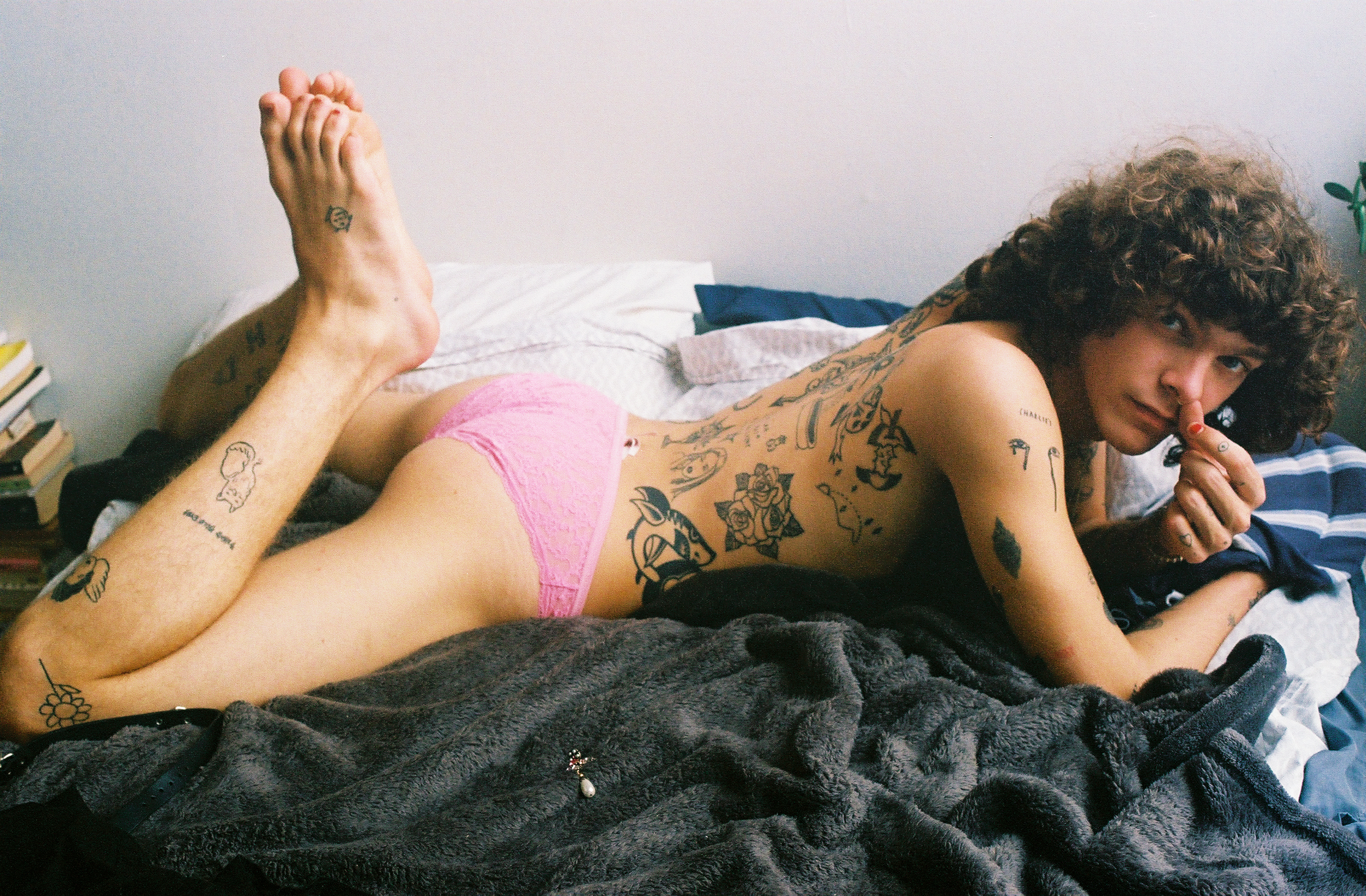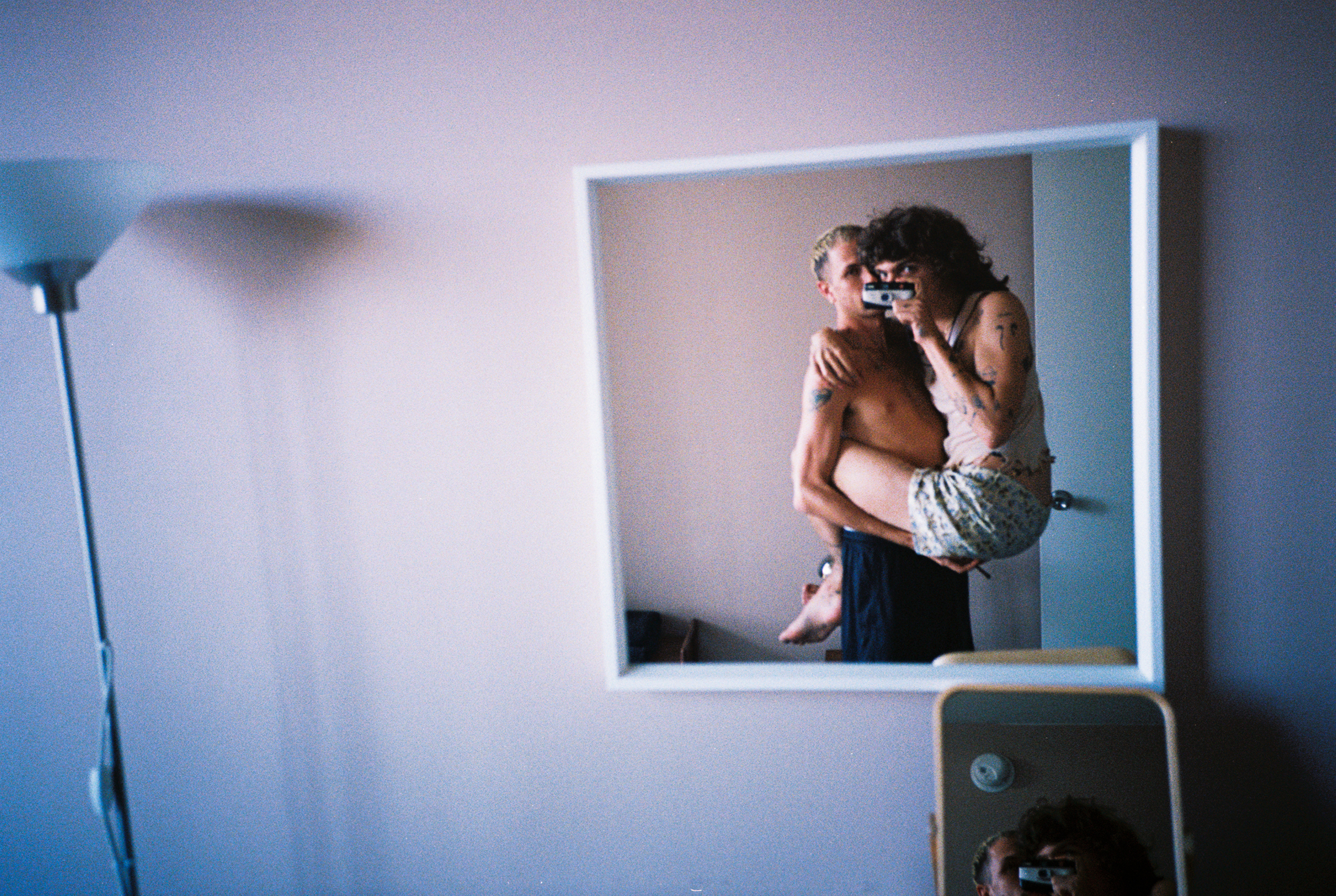 Credits
---
Photography Luke Abby and Carlos Darder