Trump is set on banning Tiktok in 45 days time
President Cheeto has signed an executive order that would see 80 million US users permanently barred from the app.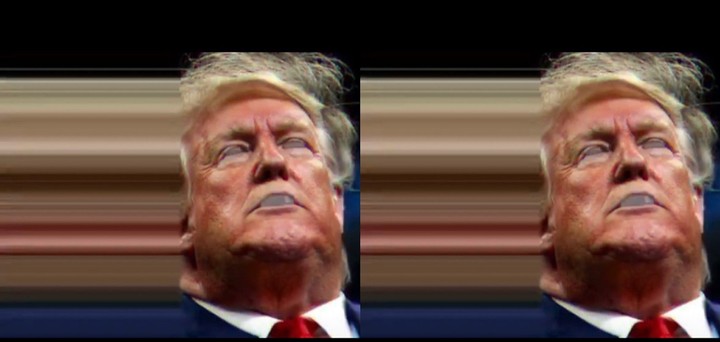 Image via TikTok
Alas, it appears that the most 2020 fight of our times is drawing to a bitter end. In further proof that good will always fall to evil, Trump may soon emerge the victor in his battle against Tiktok; he just signed an executive order that would see a ban on the app for US users begin in just 45 days time.
President Cheeto's beef with the app that has singlehandedly made this hellfire year worth living began when Mike Pompeo, the incumbent US Secretary of State, drew conspiratorial links between the Chinese-owned platform and the country's handling of the coronavirus pandemic. His boss was "seriously looking at" banning the app, he pompously declared in an interview on Fox News, naturally. "With respect to Chinese apps on people's cell phones, I can assure you the United States will get this one right too," he continued. "It's a big business. Look, what happened with China with this virus, what they've done to this country and to the entire world is disgraceful."
Hopes for TikTok's salvation came from an unlikely corner when, just a few days ago, Microsoft announced that it was looking into buying up the American arm of the company. Gauging by today's announcement, however, it looks like those hopes are fast fading.
The executive order, signed under the International Emergency Economic Powers Act and the National Emergencies Act, states that "the spread in the United States of mobile applications developed and owned by companies in the People's Republic of China…continues to threaten the national security, foreign policy, and economy of the United States. At this time, action must be taken to address the threat posed by one mobile application, in particular, TikTok."
So what does all this fighting talk mean for TikTok's 80 million US users? Well, unless there's another twist in this chaotic saga, you have a month and a half until the unfathomably dreary reality of life post-TikTok begins.