Get a first read of Lana Del Rey's poem about her ringtone
From her new collection of poetry, 'Violet Bent Backwards Over The Grass', out today.
|
29 September 2020, 9:04am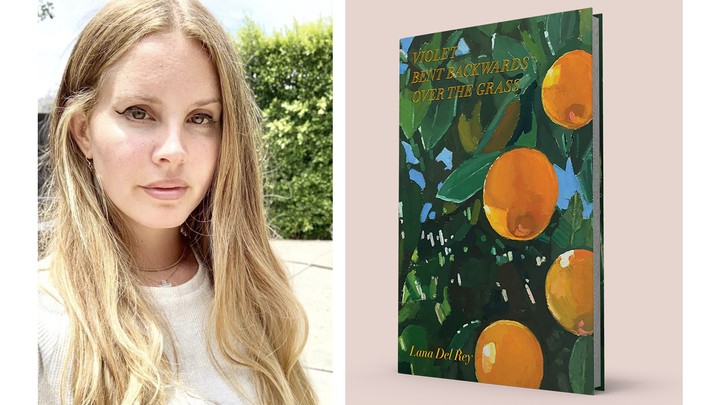 Lana Del Rey has swiftly positioned herself as the wordsmith of her generation: someone who can unpack the world around her with equal literary licks of romanticism and pessimism; the imagery it conjures blunt and fantastical in turn.
But it's taken some time for the Grammy-winning artist to get to that point. Her debut album Born to Die divided critics at first, as did her general persona, with some misconstruing her gift of being a brilliant vessel of glamorous melodrama as a shtick. But they caught up eventually. 2019 gave us one of the best albums of the decade in Norman Fuckin' Rockwell. This year, after a hellfire year, her gift is a collection of poetry.
Titled Violet Bent Backwards Over The Grass, and released today worldwide, the book and accompanying audiobook are mesmeric glimpses into the existence of a cultural enigma. Some, like "LA Who am I to Love You?" stretch out over pages like beautiful and urgent paeans to a city she's obsessed with and feels displaced within. Others, like "Quiet Waiter Blue Forever", are presented in two forms: the rough drafts and final products. But even when she chooses to present herself as a fallible human being, there's a strange perfection in the execution.
The book of poems and haikus is interspersed with imagery, both archival and shot by Lana herself, of oil rigs and bedrooms and dresser tables and long highways stretched out into the distance. There are also specially commissioned oil paintings by Erika Lee Sears, like the one that graces its cover.
Here, you can read a poem from Violet Bent Backwards Over The Grass titled "ringtone". Paired with an image of a dresser table adorned with tealights, bangles, vitamins and Lana's cherry-adorned iPhone, it's a brief piece that turns a phone (one of three she uses, to be specific) into a symbol for her dedication to a special person -- the only one who has the number to it. Read it below and buy your copy here.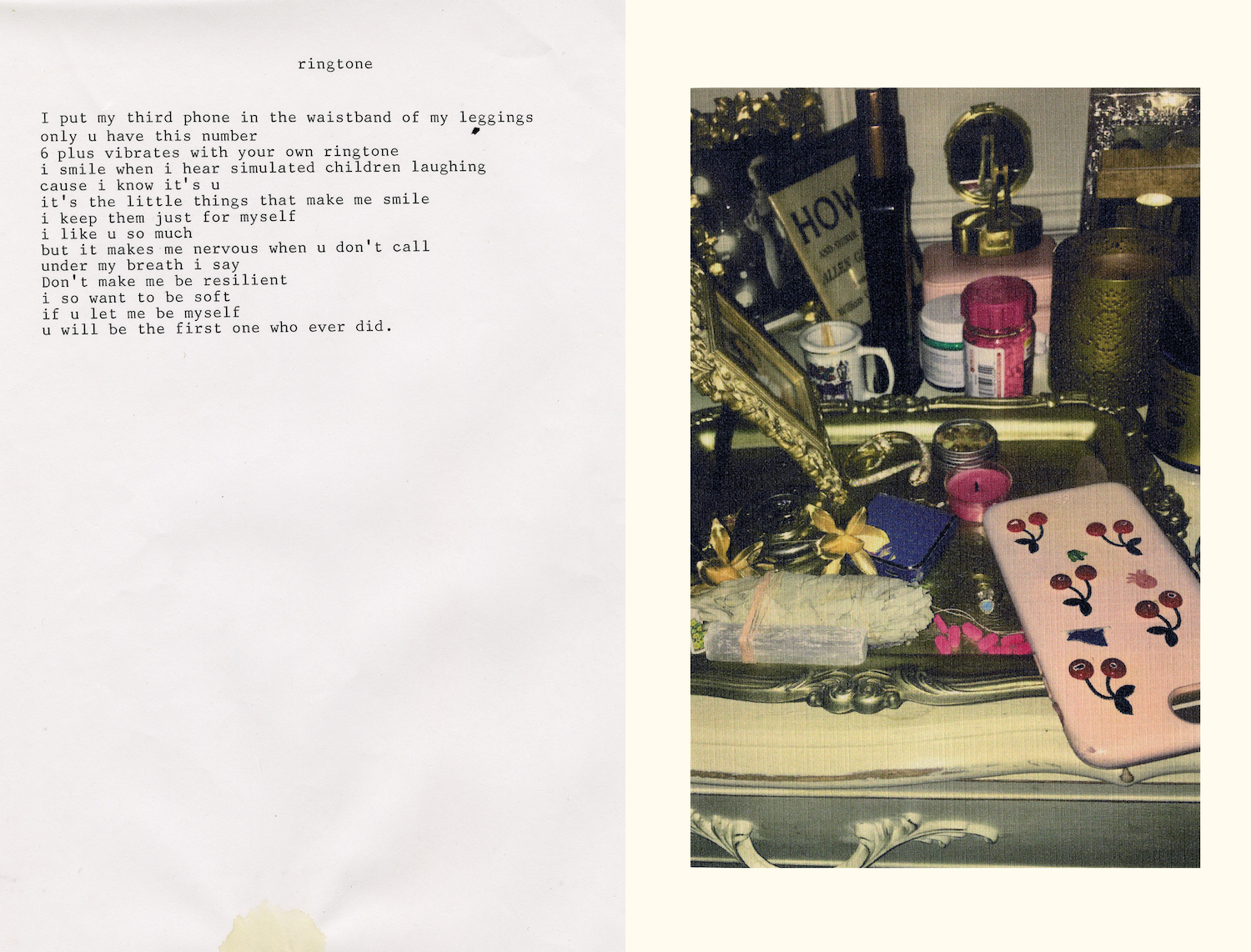 Violet Bent Backwards Over the Grass, the debut book of poetry from Lana Del Rey, is available now in hardcover (Simon & Schuster, £16.99)
Tagged: