Reimagining an icon in 2020: discover the Palm Angels x Clarks Originals collaboration
A visionary ambassador for contemporary youth culture, Francesco Ragazzi has reworked the shoes that became the symbol of an era: the Wallabee.
|
06 October 2020, 10:00am
Photography Chicco Yuanxiang Jiang and Tigre Zhang

Within the fashion industry, certain iconic projects have defined entire generations. For decades cultural movements, different types of aesthetics, and specific design elements have inspired and had a huge impact on youth tribes. Over time, these garments have gained more and more meaning and slowly begun to embody the cultural revolution they were a part of.
One of these transformative objects is an iconic Clark's model: the Wallabee. The shoes – born in 1968 and since then reinterpreted countless times based on the Zeitgeist – symbolized the English Brit Pop aesthetic, and then entered the American urban world, wooing Hip-Hop icons such as the Wu-Tang Clan and a young Kanye West. In short, the relationship between Wallabee shoes and everything that's counter-culture have always been synonymous. Now, Francesco Ragazzi, the designer whose brand Palm Angels has won international reknown, has made it his own by combining a love for the unconventional with his creative view of the world.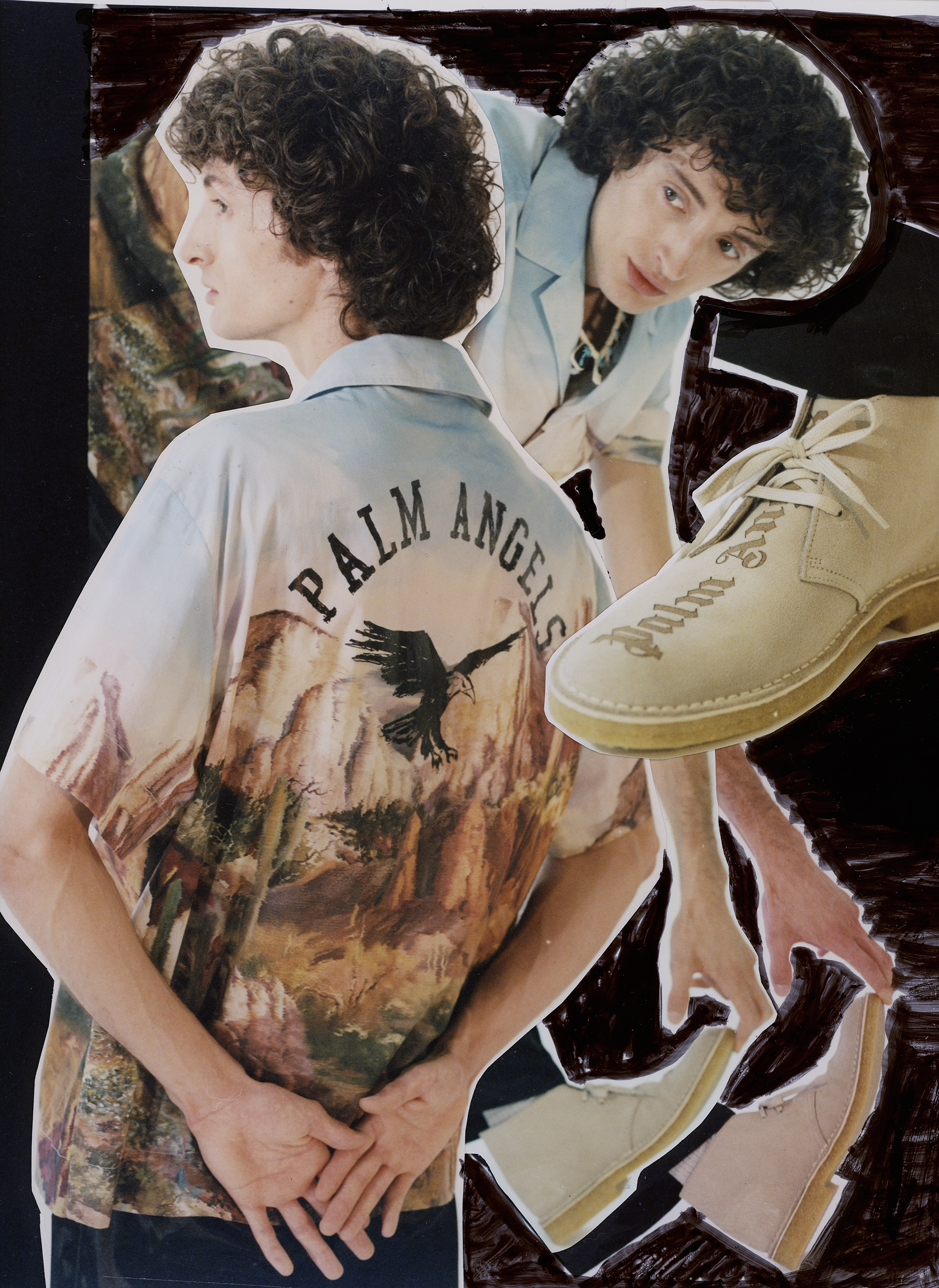 The founder and creative director of the Milan-based brand welcomed the Wallabee into his visual universe, and took it on an endless journey toward the vast, untainted territories of the American West. The ultimate goal of the collaboration is to create a new updated version of the shoes, just like the brand did, in July, with the unique and iconic Clarks Desert Boot. The Palm Angels x Clarks Originals Wallabee is reinvented in line with the brand's aesthetic standards, and is available in two different styles, black and lilac, but always with the essential features of Clarks Originals: the moccasin construction, structural silhouette and the quality of its heavy weight English suede and leather.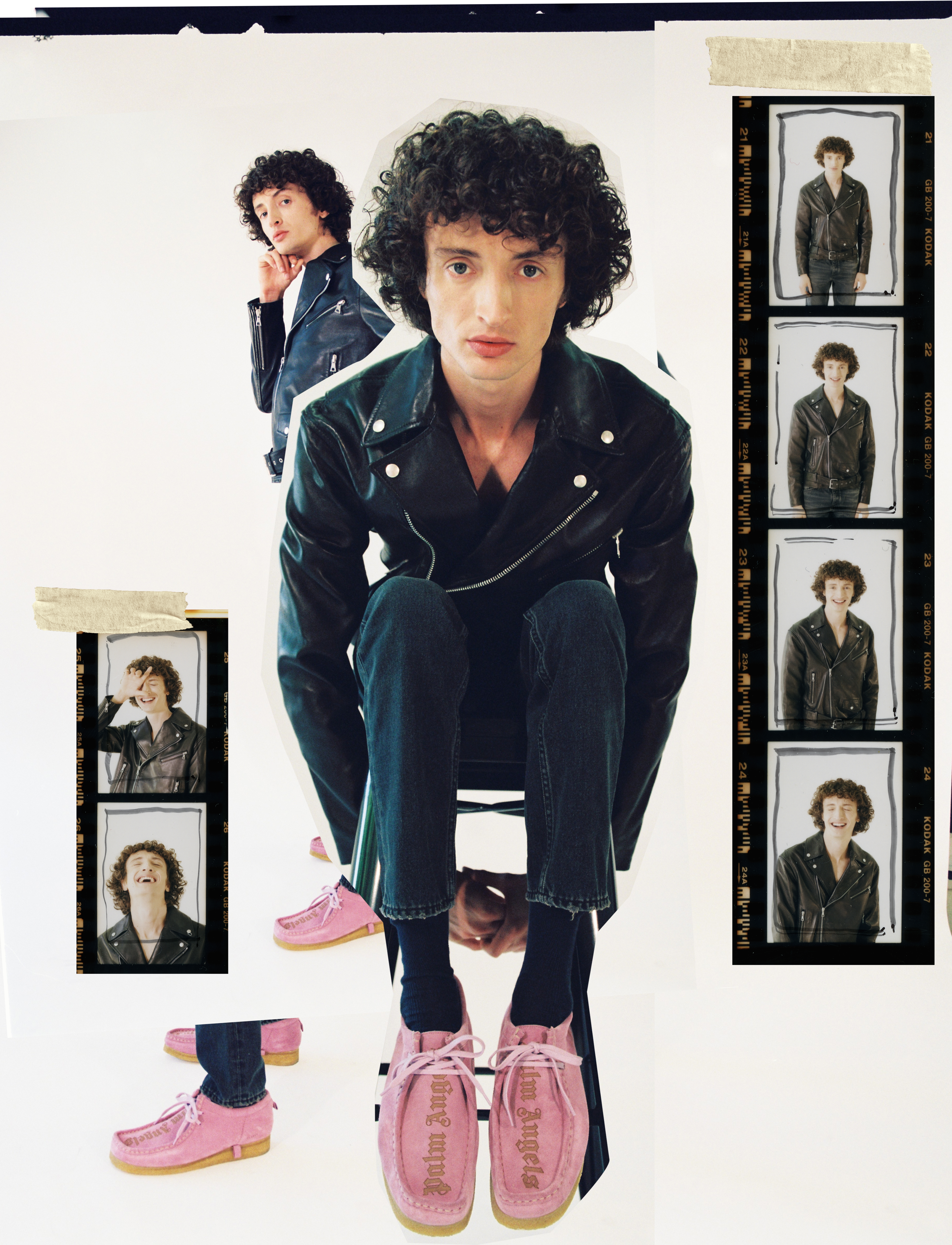 The Palm Angels x Clarks Original collaboration shows a new path for both brands, and the Wallabee drop turns the collaboration into a starting point for creating a new kind of aesthetic. i-D decided to make a video and a series of moodboards, to visually show you what this project actually feels like.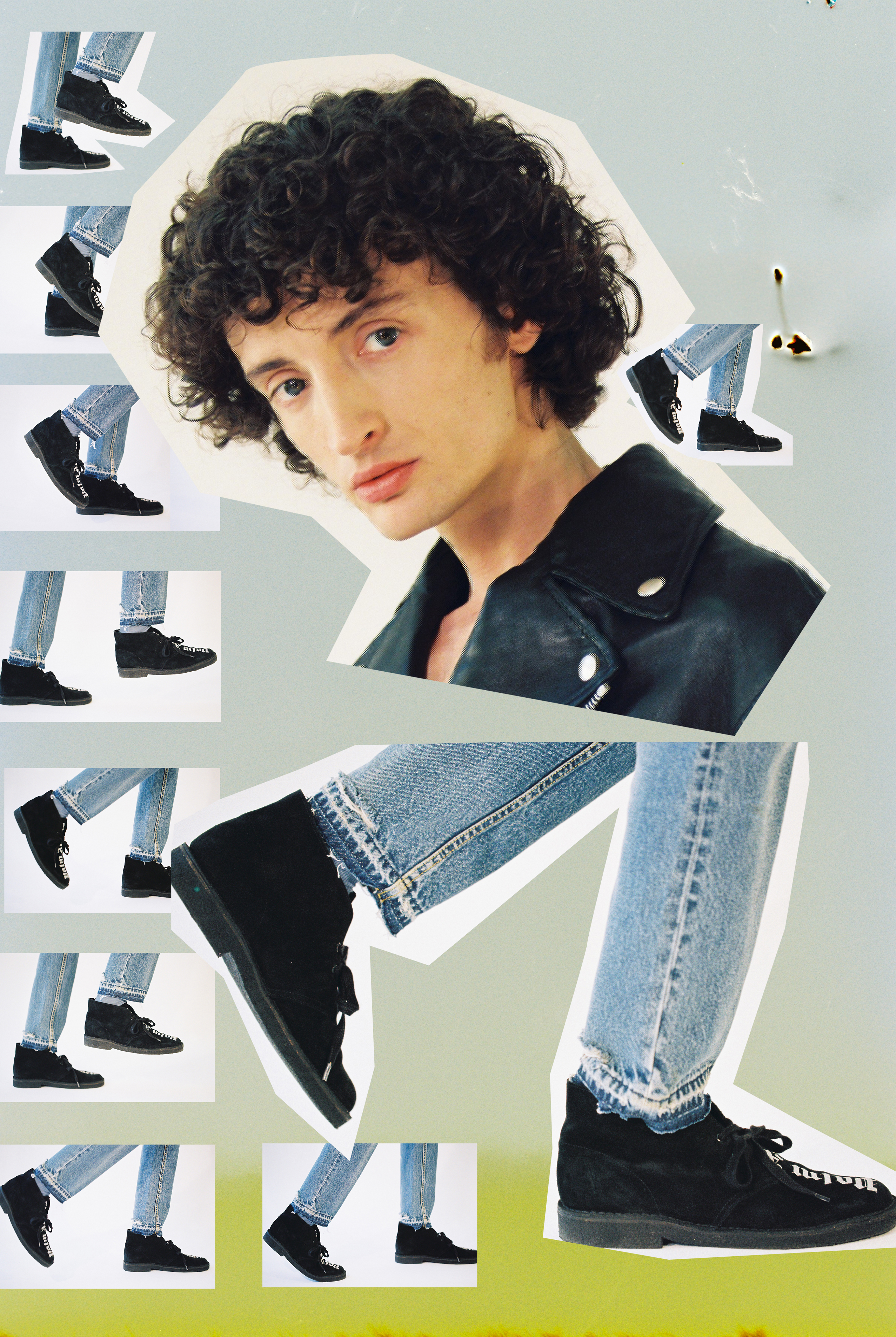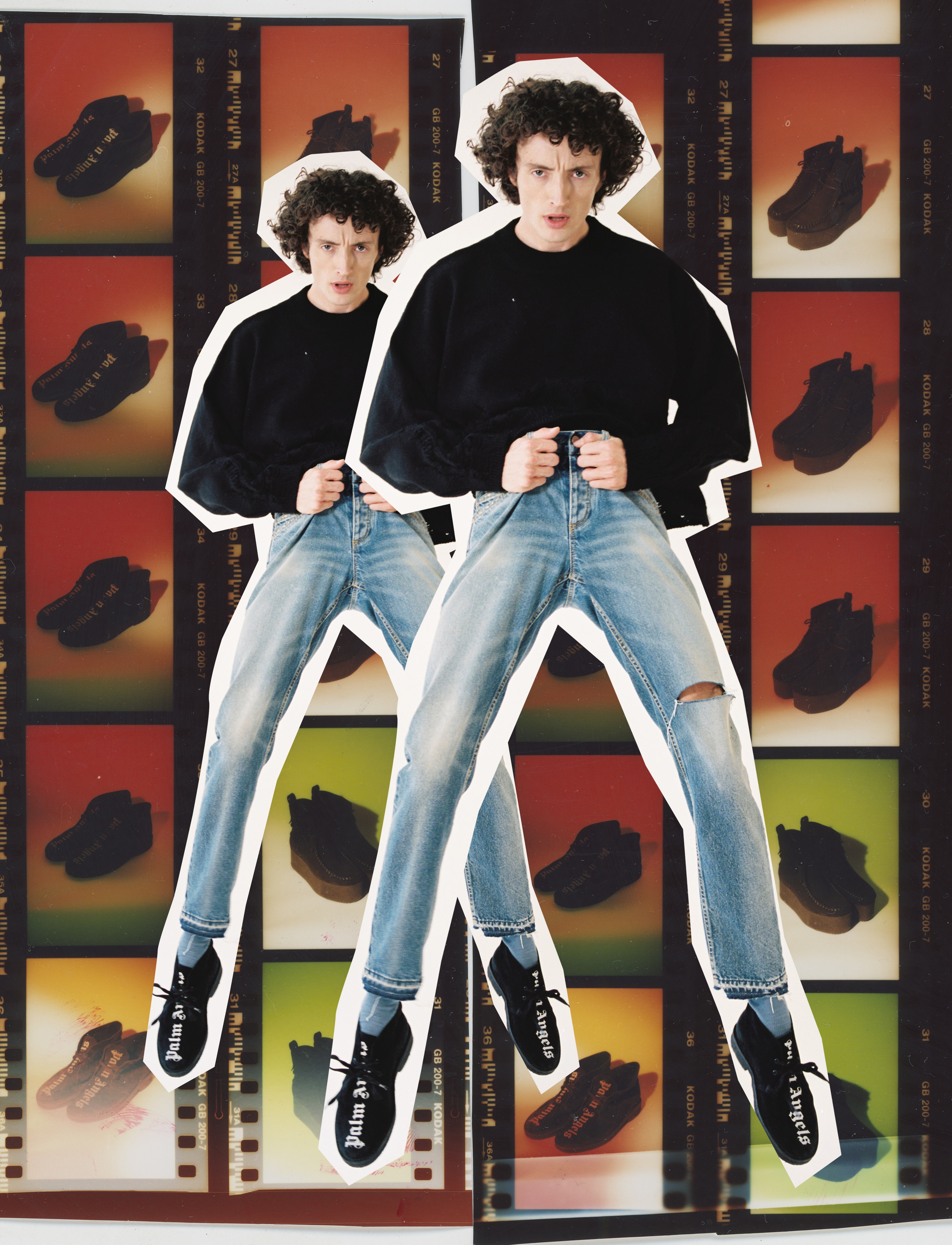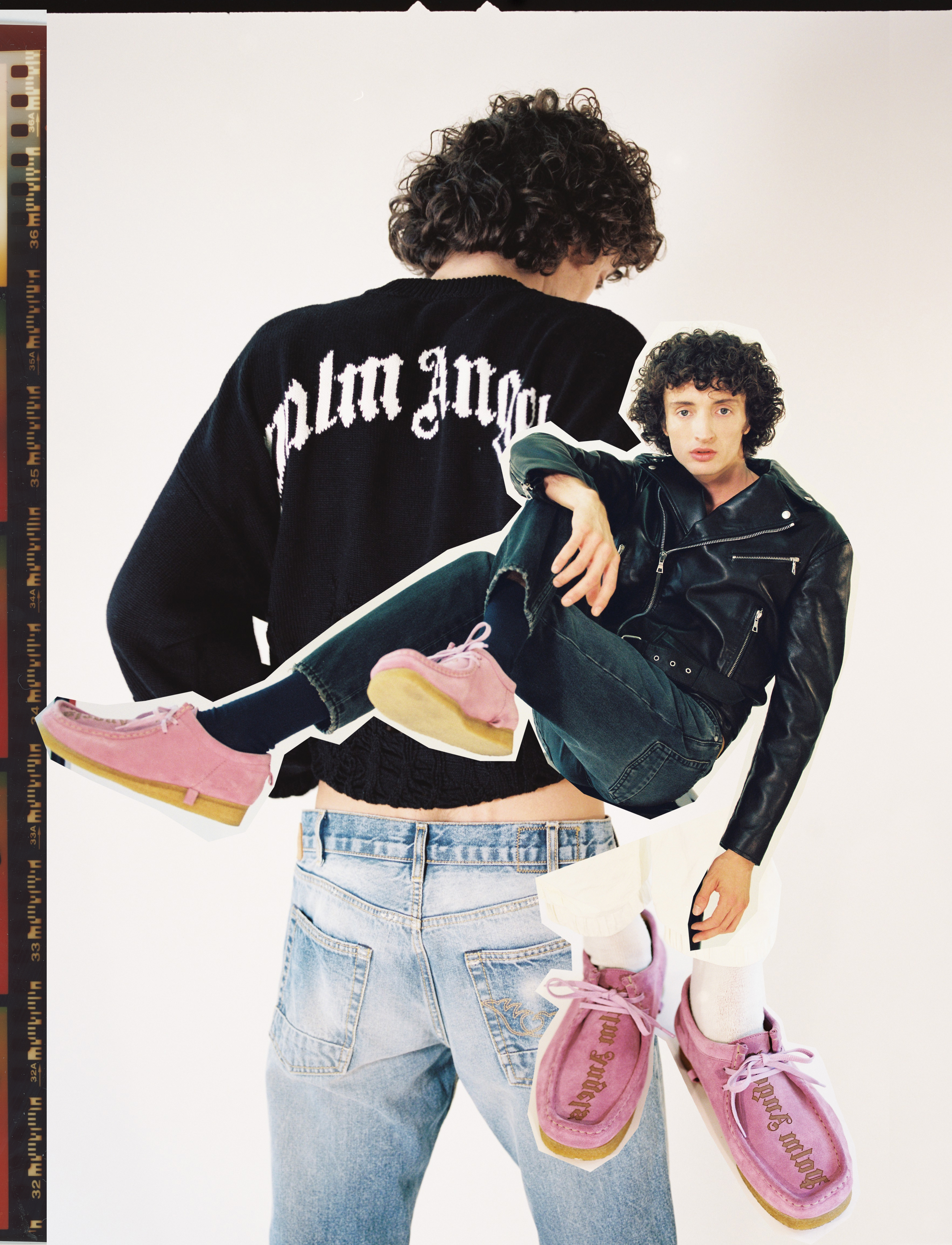 Credits
---
Text: Carolina Davalli
Video & Photography: Chicco Yuanxiang Jiang and Tigre Zhang
Creative Director: Gloria Maria Cappelletti
Executive Producer: Rosario Rex Di Salvo
Styling: Giorgia Imbrenda
Junior Art Director: Maria Laura Buoninfante
Make Up Artist & Hair Stylist: Maura Corbetta
Senior Project Manager: Valentina Curti
Project Coordinator: Benedetta Borioni
Production assistant: Luca Barbagallo
Model: Nicolas