Armie Hammer has an update on the Call Me by Your Name sequel
The actor revealed more information about the 'Find Me' adaption.
|
01 October 2020, 10:28am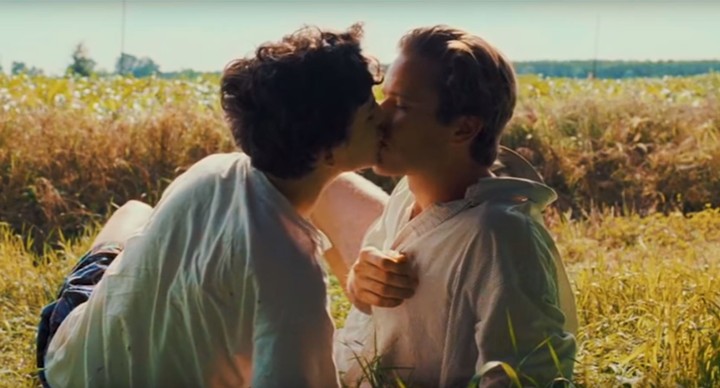 What we wouldn't give to have Luca Guadagnino take us to Crema, Italy again for the first time. Across a backdrop of sprawling natural beauty and a Sufjan Stevens-authored soundtrack, Call Me by Your Name went down in the hallowed halls of queer film history as one of the most emotionally immersive cinematic experiences of the 2010s. So it's no wonder that fans can barely wait to sink their teeth into its promised sequel.
Author André Aciman's follow-up to CMBYN, aptly titled Find Me (can't you just taste the queer yearning) was all but set to be adapted for the big screen, with stars Timothée Chalamet and Armie Hammer confirmed to reprise their roles as Elio and Oliver, and Luca firmly back in the director's chair.
But, of course, Miss Rona had other ideas, scuppering the filmmaker's plans to bring on a new screenwriter, and generally throwing a wrench into, well, everything.
However, in a recent interview with GQ, Armie spilled the beans on the current status of the production. The actor told the magazine that he's been "talking to Luca", but that they haven't properly "got into it." God dammit.
"I haven't even read the book," Armie admits, "I know Luca hasn't got a full script yet, although he knows what he wants to do with the story, so I don't know how similar or dissimilar it will be to Find Me the novel." But, he adds, "I know if we end up doing it, it's more important for me to focus on Luca's vision than to focus on Find Me. The book will be a supplemental thing.
The actor is more than aware, however, of the expectations looming ahead of the production, describing the hype as "a double-edged sword": "The more excited [people] get, the bigger chances are of them watching and going, 'This sucks!' But pressure makes diamonds, so here's to more pressure!"
Let's not stress the boys out too badly, shall we? At least we've got tales of queer adolescence on the sun-dappled Italian coast in the form of We Are Who We Are to tide us over for now.