TikTok confirms it's been shadowbanning LGBTQ+ terms and hashtags
It's literally 2020, get with the program?
|
15 September 2020, 11:55am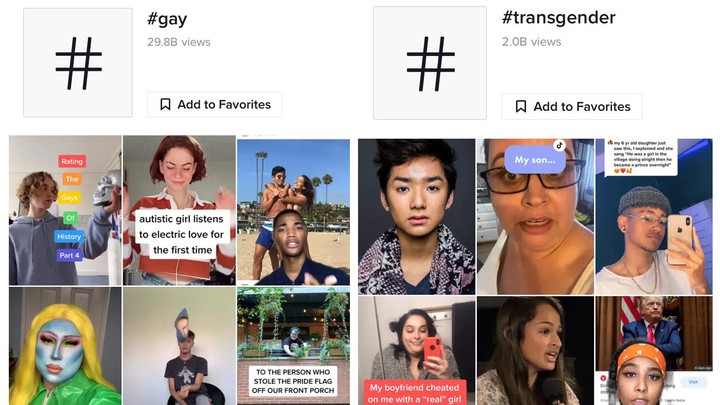 Oh no, everyone's favourite video-sharing app is leaning towards fascist authoritarianism again! New research by an Australian think-tank has revealed that TikTok had been censoring the hashtags "gay", "lesbian", and "transgender" in Russian, Estonian, Bosnian, and Arabic — a move that affected global users regardless of their location. Don't you just love to be living in an oppressive techno-dystopia?
"TikTok users posting videos with these hashtags are given the impression their posts are just as searchable as posts by other users, but in fact they aren't," reads the report. "In practice, most of these hashtags are categorised in TikTok's code in the same way that terrorist groups, illicit substances, and swear words are treated on the platform. On some occasions, hashtags are categorised as non-existent, when in fact they're tagged on videos across the platform."
If that wasn't disappointing enough, the censorship was extended to the term "acab" in English, restricting the reach of those wanting to express their frustration with police brutality.
A TikTok spokesperson told Pink News that the shadowbans were not a form of censorship, but a "localised" approach to moderation. (Sure, Jan.) They added that some terms "were partially restricted due to relevant local laws", while others "were restricted because they were primarily used when looking for pornographic content".
The company has admitted that terms were "incorrectly moderated", and that a review into them would be taking place. "We want to be crystal clear that TikTok strongly supports our LGBTQ+ creators around the world and is proud that LGBTQ+ content is among the most popular category on the platform with billions of views." Maybe stop doing stuff like this then?