Netflix has responded to the Cuties controversy
The controversial Sundance movie, hit by accusations of promoting paedophilia, has led to lawsuits and boycotts in America.
|
14 October 2020, 11:46am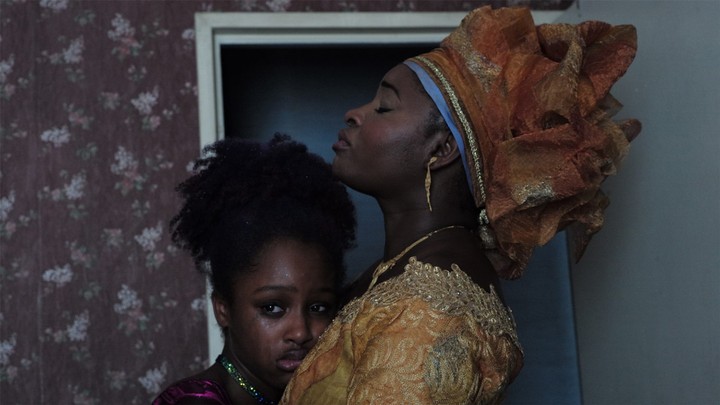 Back in September, Netflix released a French arthouse film by a director Maïmouna Doucouré that a subset of angry people on the internet falsely claimed condoned paedophilia. It's called Cuties, and is about a preteen girl facing the prospect of growing up in a world that insists on hypersexualising her. But in spite of the furore, Netflix, as they should, are doubling down on their support for the project. They are standing by something that Maïmouna has made clear from the offset: this film is fighting against the sexualisation of children by showing the morbid effects such indoctrinations have on its victims. Addressing the existence of those societal pressures is not the same as promoting them.
Last week, a Texas grand jury indicted Netflix for "knowingly promot[ing] visual material which depicts the lewd exhibition of the genitals or pubic area of a clothed or partially clothed child who was younger than 18 years of age at the time the visual material was created, which appeals to the prurient interest in sex, and has no serious, literary, artistic, political, or scientific value." Netflix bounced back with a to-the-point statement, saying the film was "a social commentary against the sexualization of young children," adding that "this charge is without merit and we stand by the film."
The CEO of Netflix, Ted Sarandos, spoke to Deadline about the controversy at a virtual MIPCOM conference. "It's a little surprising in 2020 America that we're having a discussion about censoring storytelling," he said, confirming that no cuts or edits were made between the film's world premiere at Sundance this year, and it arriving on streaming services in September.
"It's a film that is very misunderstood with some audiences, uniquely within the United States," he continued. "The film speaks for itself. It's a very personal coming of age film, it's the director's story and the film has obviously played very well at Sundance without any of this controversy and played in theatres throughout Europe without any of this controversy."
The controversy first came about in August when the poster for Cuties was revealed. It featured its pre-teen cast in a series of suggestive outfits and poses. The work of Netflix's marketing team -- not the filmmaker herself -- the ill-advised poster was quickly removed and an apology was issued. But it coincided with a rise in conspiracy theories about paedophile rings operating in high places. People were talking about furniture seller Wayfair being a marketplace for lost and missing children. Then there was the real scandal of Epstein which was back in the news following Ghislaine Maxwell's arrest. The timing was ripe for a particular cultural output to be scapegoated as the singular source of all violence against children.
It's easy to misconstrue mere depiction as a condoning of something awful, but without art that deconstructs the sinister way in which society operates, heinous acts like paedophilia and structural misogyny are permitted to spread unchecked. What those who have taken a stance against Cuties have failed to realise is that the backlash is misdirected. As Maïmouna Doucouré said earlier this year: "We're actually on the same side of this battle."