Alessandra Sanguinetti, from 'The Adventures of Guille and Belinda and The Illusion of an Everlasting Summer' (MACK, 2020). Courtesy the artist and MACK.
This photographer has spent years shooting two cousins
Alessandra Sanguinetti's expansive project is a dreamy coming-of-age book series documenting the lives of two girls in Argentina.
|
23 September 2020, 7:00am
Alessandra Sanguinetti, from 'The Adventures of Guille and Belinda and The Illusion of an Everlasting Summer' (MACK, 2020). Courtesy the artist and MACK.
Alessandra Sanguinetti has been photographing the story of two cousins in rural Argentina since way back in 1999. Guille and Belinda, her subjects, experience everything from teenage boredom and young love to pregnancy and motherhood. It's nothing short of epic, in sheer scale and ambition. But it's also intensely intimate, with moments of Sofia Coppola-like dreaminess. Alessandra shows Guille and Belinda in their swimming costumes lying in the grass, eyes closed, perhaps dreaming about who they'll become. She shows Belinda lying belly-down on her bed, her gaze fixed in a moment of boredom. You feel their ennui, the mundanity of their rural life, those long hot summer days hanging out, daydreaming.
With Alessandra's steely commitment to chronicling the everyday lives of these girls for well over a decade, the Magnum photographer has filled not one, but two entire books of photos of the cousins. Sofia Coppola aside, Alessandra's project also recalls Richard Linklater's Boyhood, with its similar ambition to capture the coming-of-age of a boy across 12 years. The first book, The Adventures of Guille and Belinda and the Enigmatic Meaning of Their Dreams, followed the girls from the age of nine. The second, The Illusion of An Everlasting Summer, follows them between the ages of 14 to 24 as they chart the choppy waters between adolescence and adulthood.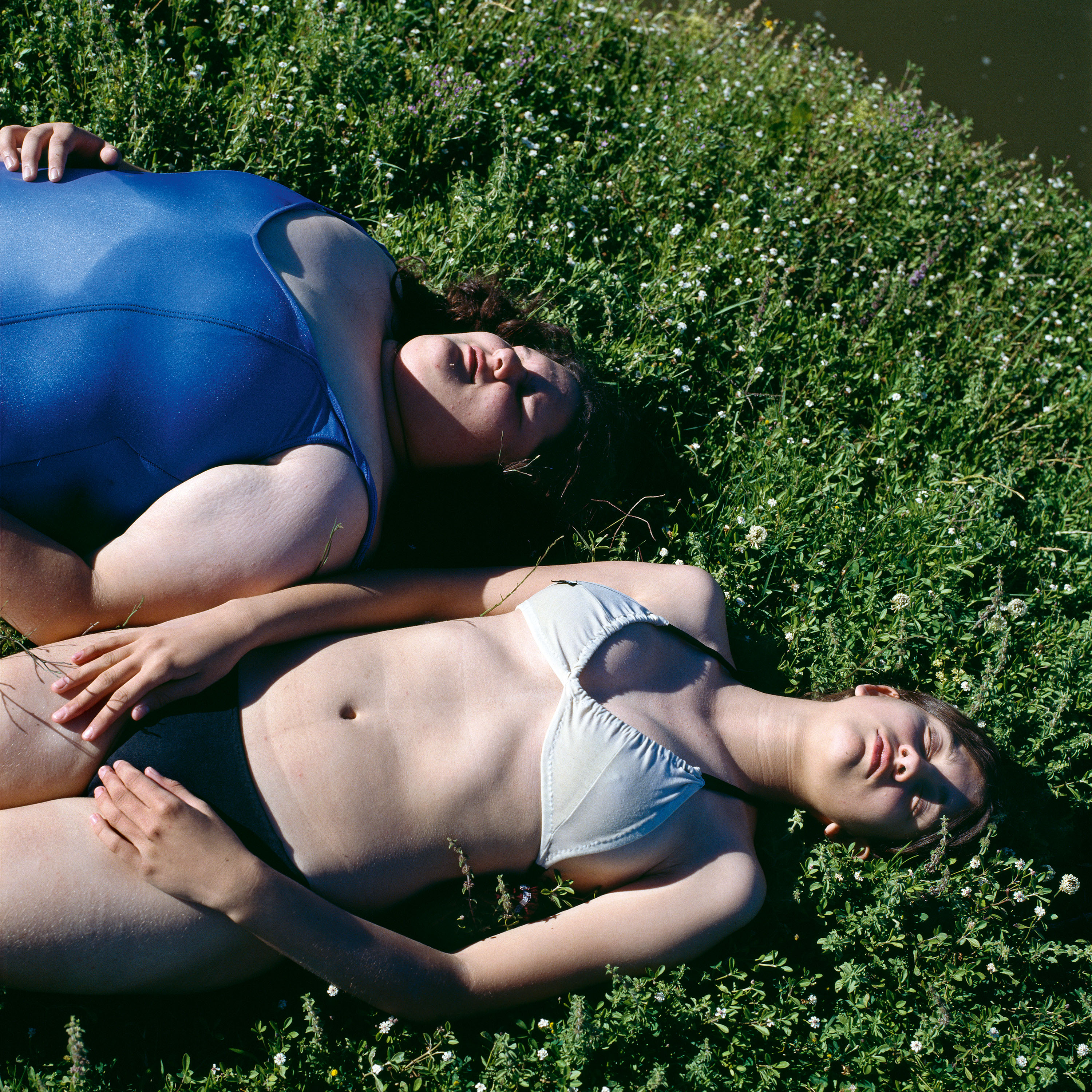 Alessandra first met the cousins while she was working on another project, On the Sixth Day, near her dad's farm outside Buenos Aires. "I ignored them at first," she tells me, "as they would usually be getting in the way of my photographs. But one day I turned my attention towards them and let them stay in the frame."
She eventually got to know them by "basically being a kid again". They would all pretend to be on a TV show where the girls would interview each other as Alessandra filmed them. She was fascinated by their joyfulness. "At first, I was drawn to Belinda's sing-song voice and Guillermina's earnestness and curiosity. I was swooning with the gestures, the colour, the beauty and the drama."
The misty movie quality of these images suggests something more than a sober portrait of these girls' lives. Sure, there's a documentary element, but look a little deeper and you'll find a dramatic movie begging for a big screen. Think Celine Sciamma's Water Lilies, or The Virgin Suicides. Alessandra thought of it in cinematic terms, she explains, partly because the project began with her simultaneously photographing and filming them. "I've continued to film them up until now. I'd give them cues, or they'd make up stories to improvise. Then I'd direct them a bit and contain it within the frame and theme."
As with any good movie, she had intriguing characters. You can't look at the pictures and not wonder what's running through Guille and Belinda's heads. Who are they becoming? In just a few clicks of the shutter, you actually see the girls grow up. One moment they are kids playing make believe, partially burying themselves in mud; the next, Belinda is sharing a tender moment with her boyfriend as he touches her pregnant belly. In the years that pass between photos, while the earthy backdrop stays the same, their own stories are heaved inevitably towards the stark reality of adulthood.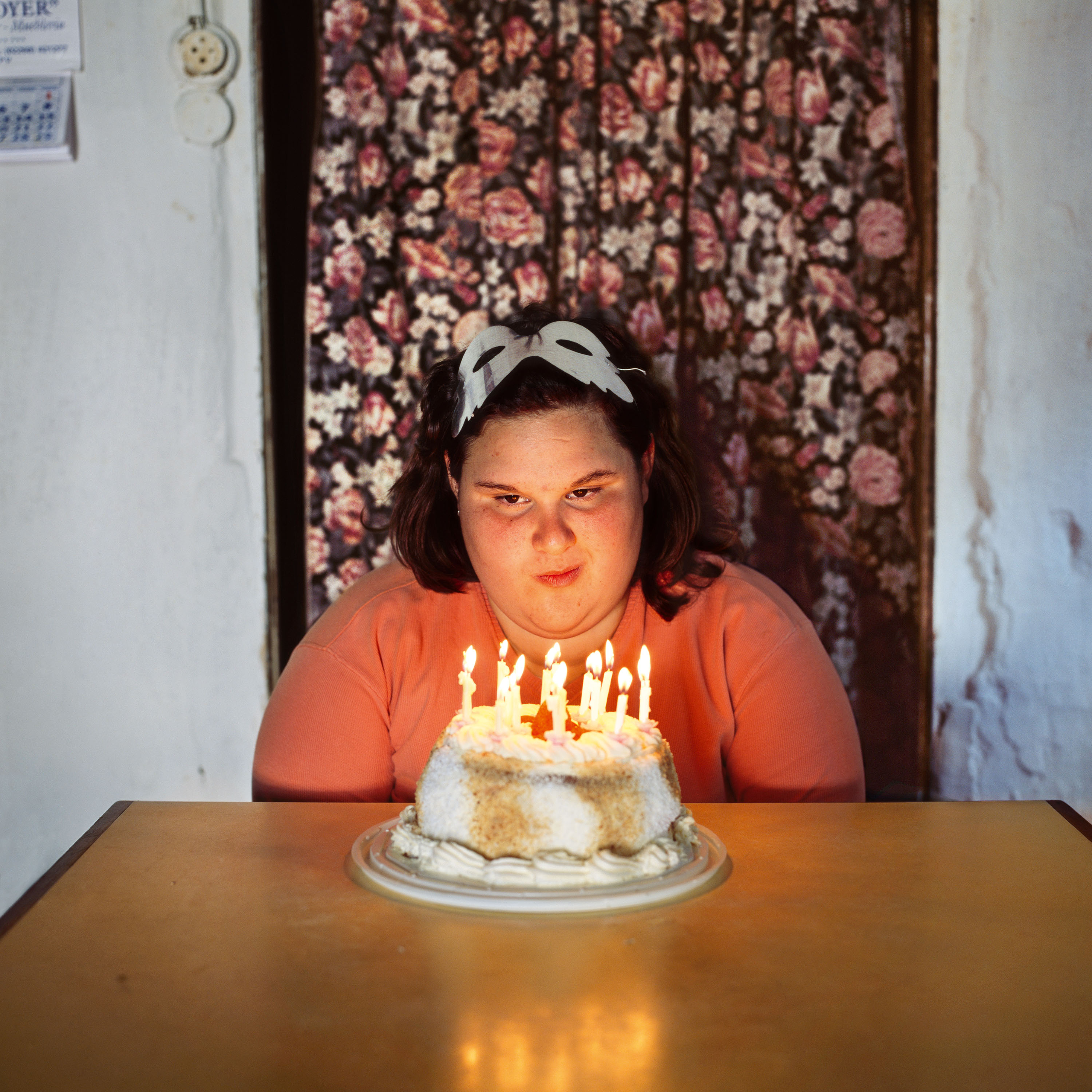 The series' third character is in many ways the rural province of Buenos Aires in which they live. "Guille and Belinda had a joyful and free childhood there," she says. "However, if you ask their mothers what their childhood was like in the same area, the experience is the opposite. For them it was very rough. They had to work alongside their parents, chopping wood, hand washing clothes, building, herding cattle, slaughtering animals; they were not allowed to go to dances or socialise in any way. It changes dramatically depending on the family and conditions."
What about the photographer's own relationship with the girls as they grew up? Was she a mother figure watching over them or a close friend to share secrets with? "Right now I think I'm a bit like the nutty Aunt who was always present," she says. "Sometimes they adore me and confide in me, other times they roll their eyes and complain, but ultimately there's love and trust between us … They have been so much a part of my life that I can't imagine otherwise. They're my chosen extended family."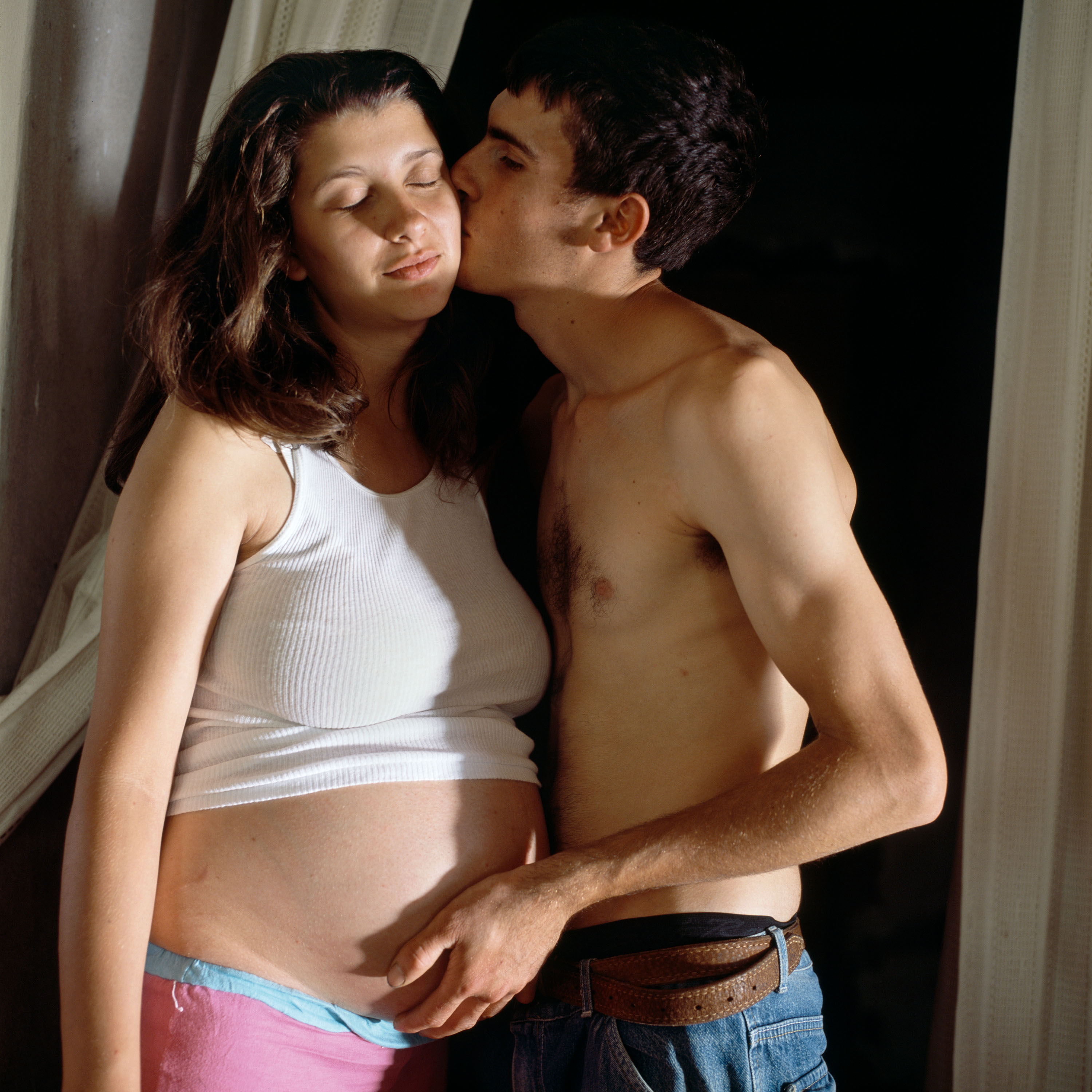 Alessandra says her favourite time with the girls was when they were 10 years old and she was 28. Though her adolescence barely resembled theirs. "My adolescence was light years away. I was in Buenos Aires in a stuffy private school, my parents were loving but were in their own world so I was free to do as I liked — and I did. I was really into photography and read everything in sight but was drawn to late nights, drinking, some drugs, skipping school, out dancing on weekdays until 8am, and was never a day without a boyfriend."
The fact Alessandra started this project in 1999 — the fact she's spent so many years photographing Guille and Belinda, thinking about their world — lends it a level of intimacy you just could never achieve in weeks or months. Its dedication and commitment is what makes this such an intimate and unrivalled photographic study of female friendship.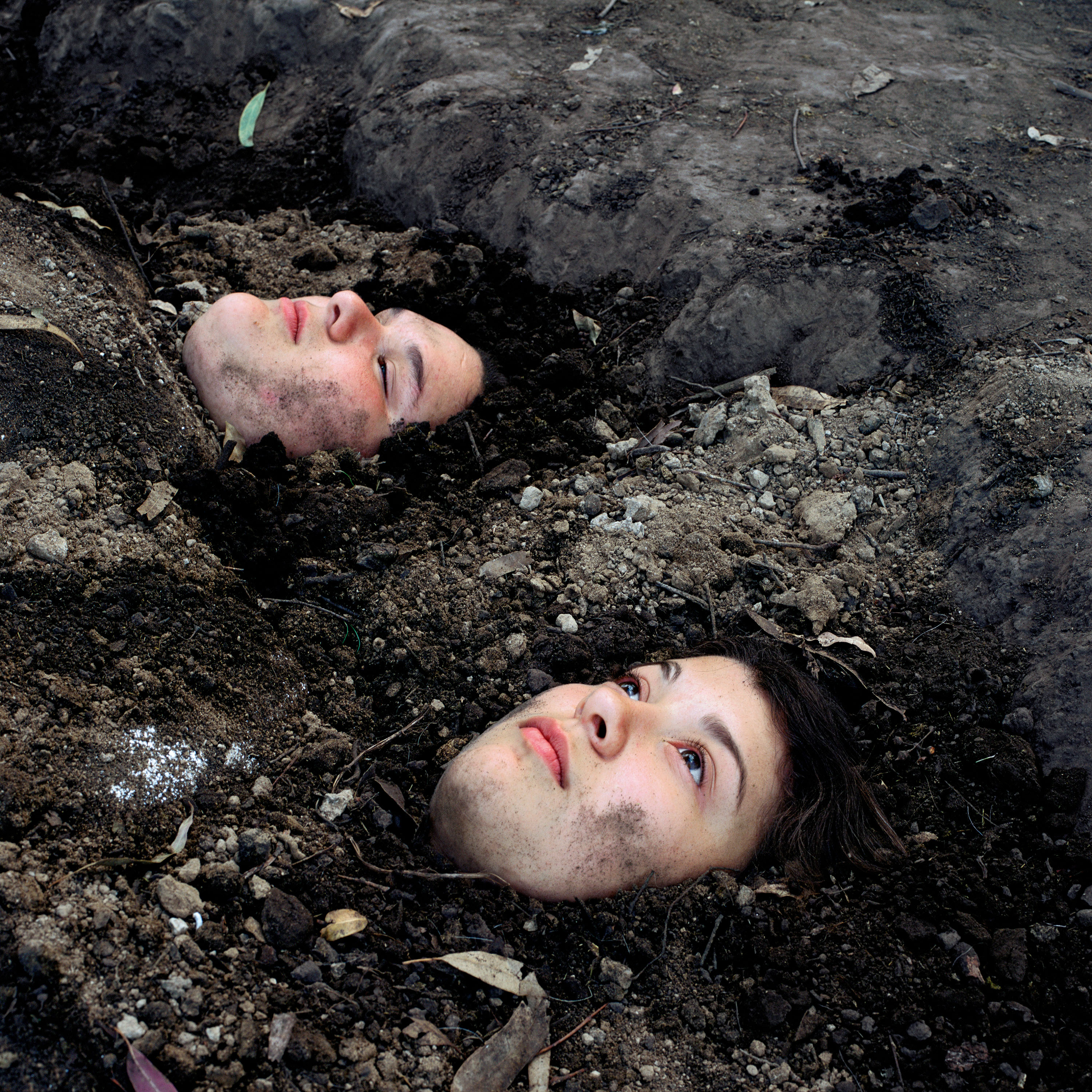 "Being a part of their lives for so long and also being an observer gave me an insight that I haven't had with anyone else in my life," she says. Which, by the way, she's not done with. The story of Guille and Belinda is far from over yet. Remember that footage she mentioned? Well, it wasn't simply a side thought. "I have 50 hours of video and I'm currently working on getting funding to edit it," she says, as hungry as ever to delve back into the lives of Guille and Belinda.
If the movie is half as ambitious as Alessandra's books, Richard Linklater might wanna watch his back. Move over, Boyhood.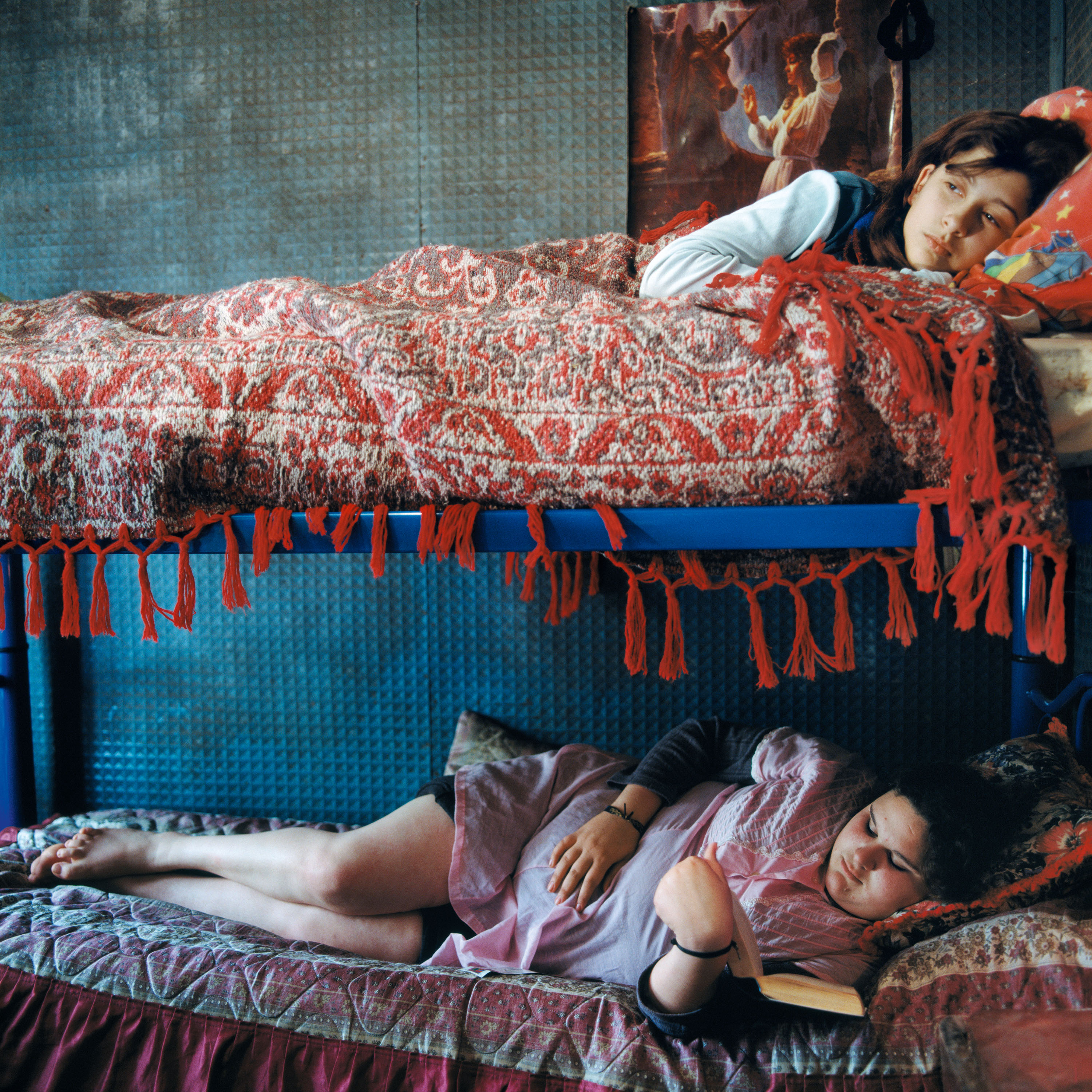 The Adventures of Guille and Belinda and The Illusion of an Everlasting Summer (2020) by Alessandra Sanguinetti, published by MACK, are available here.
Credits
---
All images courtesy Alessandra Sanguinetti
Tagged: