Telfar UGGs are coming
The collaboration you never knew you needed is on the other side of this hellfire year.
|
17 September 2020, 5:09pm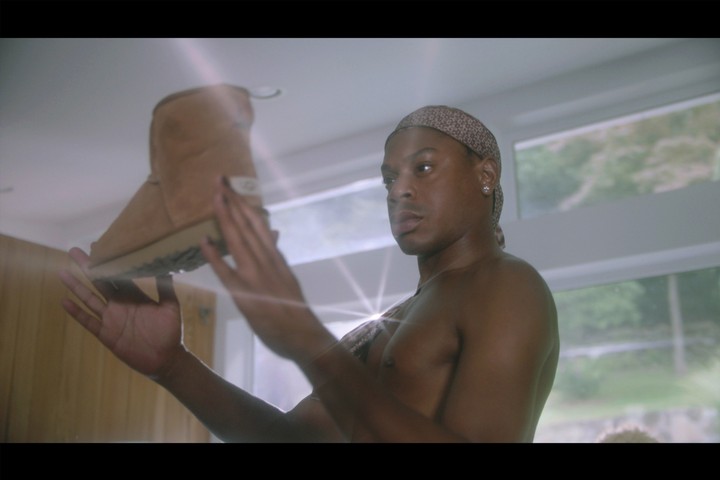 Photography Torso. Courtesy of UGG
Calling all UGG cynics! Please accept the following announcement as ironclad evidence that you were wrong! Following on from a series of collaborations between the Southern Californian lifestyle brand and fashion's indie darlings, Eckhaus Latta and Y/Project, the comfy-as-a-cloud boot producers have now tapped Telfar for FEEL YOU, an ongoing partnership arriving in 2021.
A hint towards the collab was first given last night when the New York-based designer posted a clip of himself in a black tee, with a mashup of his 'TC' logo and UGG spangled across its chest in glittering rhinestones. Today, UGG has followed up with what they call "a cross between 'a day in the life' bio-short and an ASMR video", showing the designer doing the sort of plush, cosy things lockdown dreams are made of: whipping up pancakes; drawing in the garden; playing with a puppy — things that UGGs are the only appropriate footwear for.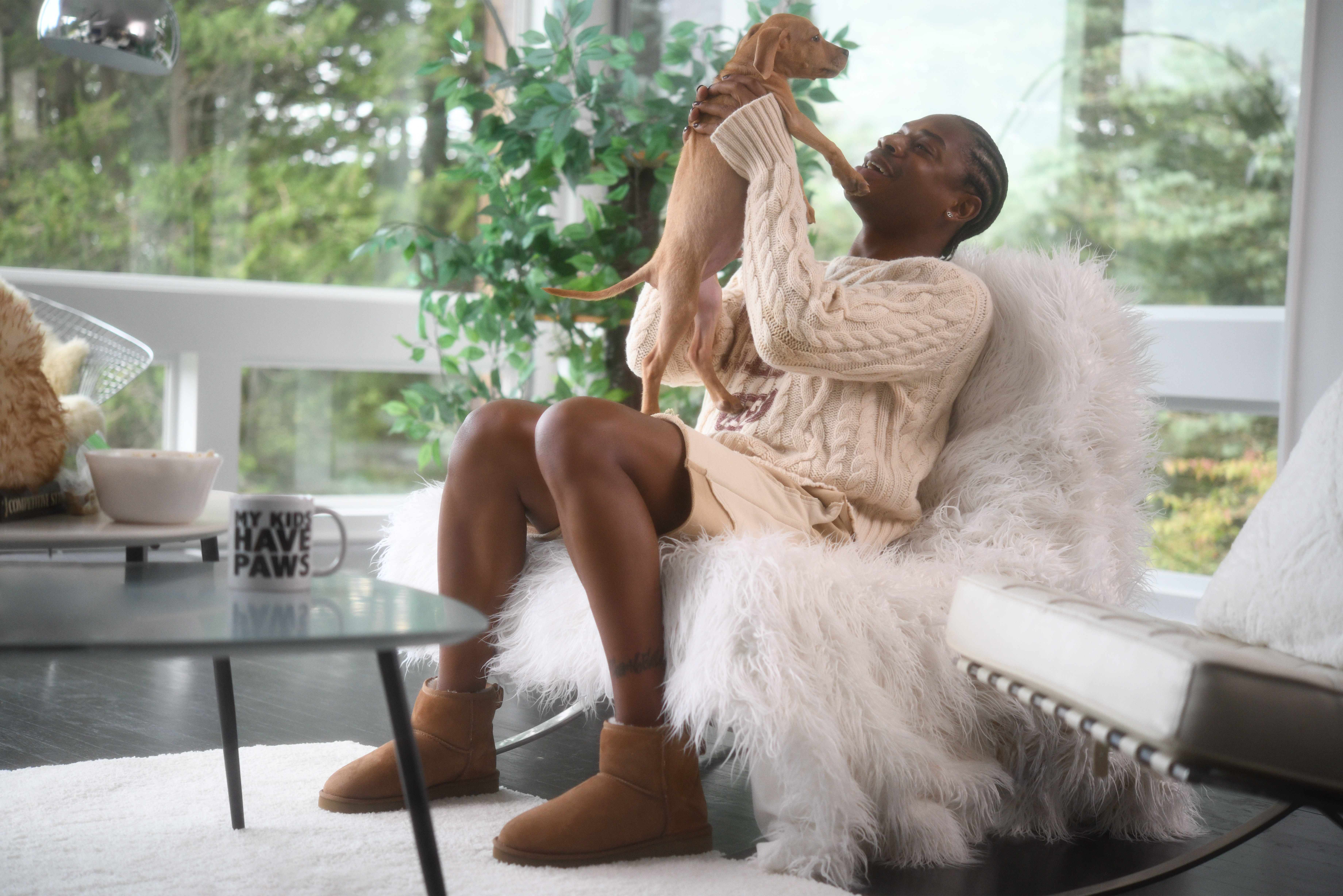 "I find UGG really sexy — a soft kind of rugged," says Telfar, who has paid homage to the brand in previous collections. "I have made unofficial, unauthorised UGG boots in two shows already, dating back to 2010. So, I've always been obsessed with a certain kind of ubiquity and when something really unique ends up on everybody."
The admiration is evidently mutual, with Andrea O'Donnell, the President of Fashion Lifestyle at Deckers Brands branding Telfar as "exceptional; a true pioneer and visionary and one of the first designers to believe that being unapologetically yourself is sexy."
The announcement will no doubt be particularly well received by those who were guarding their hopes and pennies for Telfar's over-before-it-ever-was collaboration with high street giant GAP. But there's more! The partnership will also include "two other notable fashion designers, both London-based, who will unveil their collaborations this month." _Screams in Telfar_